Living : Interview
Andy Emerson & Ed Loveday of ACME and Bar Brose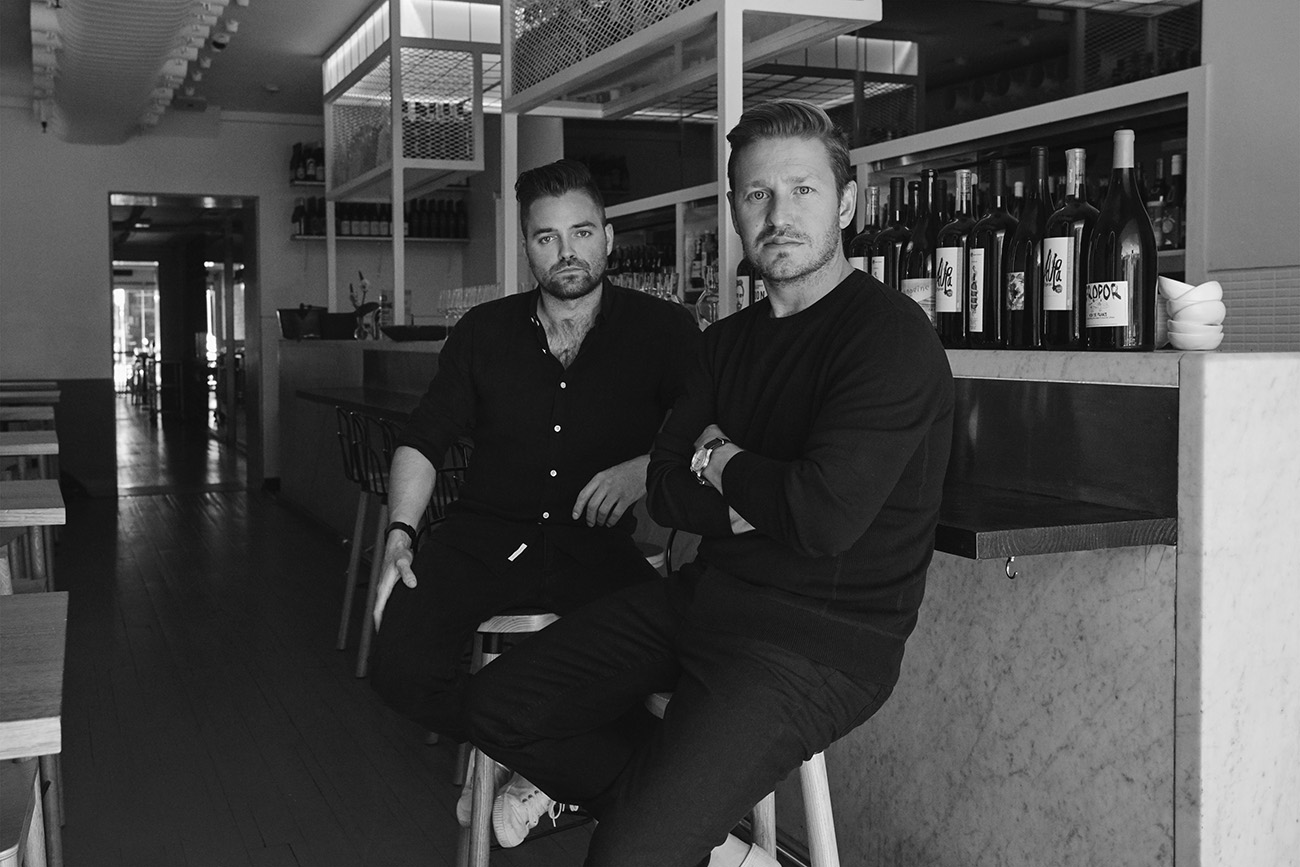 After co-founding perpetual restaurant of the moment, ACME in 2014: a modern dining experience serving up renowned Italian/Asian dishes in Rushcutters Bay, Andy Emerson & Ed Loveday quickly became household names in Sydney.
Their latest venture, the trendy Bar Brosé is guided by a similar principle, adopting a breezy and informal attitude combined with a serious kitchen,  making it the city's new IT bar. Whilst most bars and restaurants felt the wrath that came with Sydney's newly-introduced lockout laws earlier this year, Andy and Ed were starting up something the sleepy area had been craving.
We met up with the boys in Bar Brose's cool, corridor-type space to see what prompted them to take on a brave new world of Sydney dining.
HOW DID YOU FIRST GET INTO INDUSTRY?
ANDY & ED: We both fell into hospitality after finishing school. It started off as weekend work whilst studying at University, then quickly became apparent it was something we wanted to pursue full time.
HOW HAVE CHALLENGES ASSOCIATED WITH SYDNEY'S LICENSING RESTRICTIONS AFFECTED BUSINESS?
ANDY & ED: We opened The Passage Bar (the site that is now Bar Brose) in 2010 whilst the Kings Cross entertainment area was in full flight. Our business model was based around late night trade, so it wasn't surprising that a 70% decrease in late night foot traffic negatively impacted on the business. It was from this, though, that we focussed on opening ACME. If you cannot beat the system, you must be ready to adapt! Whilst the late night party crowd has moved on, there is a very strong demand for quality dining in the area.
HOW WOULD YOU SUM UP YOUR SENSE OF HOSPITALITY?
ANDY & ED:The most important part of hospitality is treating customers exactly how you expect to be treated. We welcome everyone into the restaurants with open arms and always have a laugh. The service we give starts from the moment you say hello until the time you say goodbye. Nothing should ever be too serious.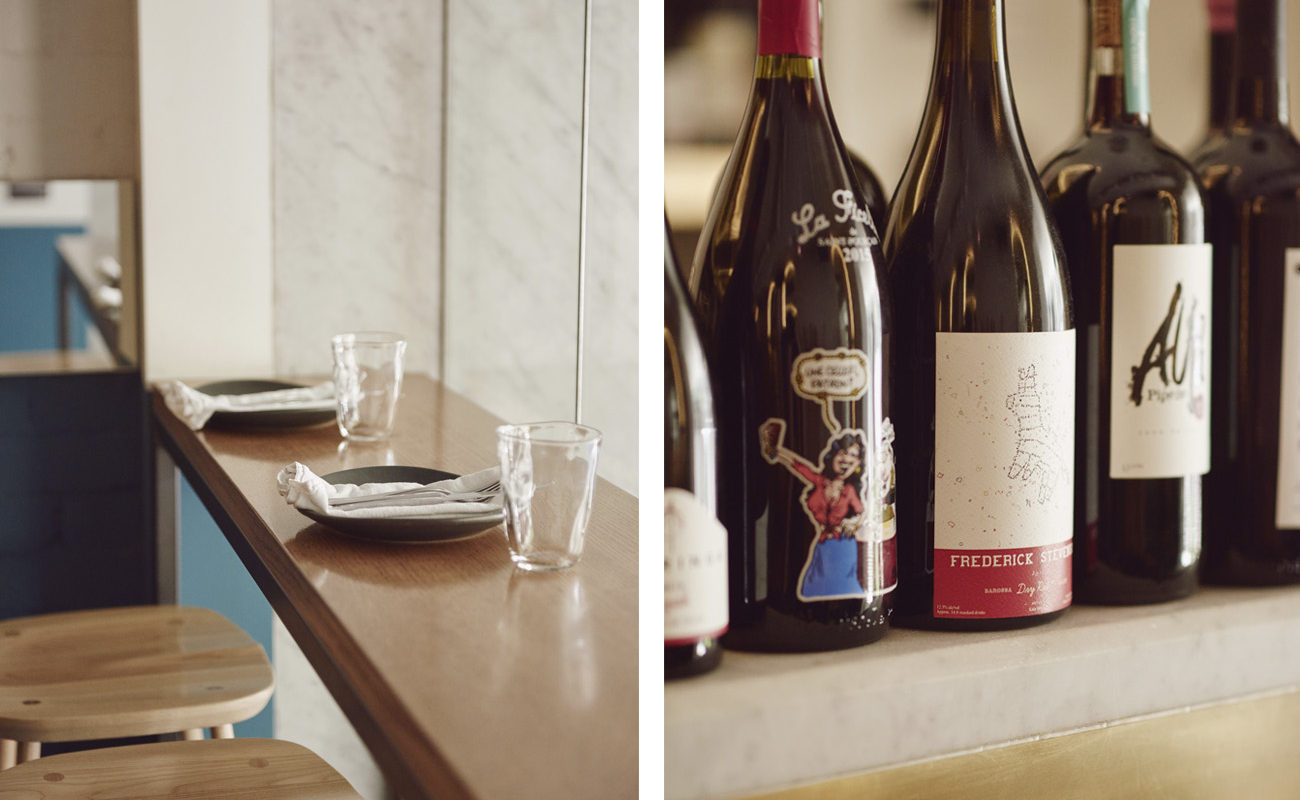 WHAT IS THE MAIN THING DRIVING YOU AS BUSINESS OWNERS?
ANDY: For me, it's all about producing a quality experience for our customers. It's all about producing a quality experience for our customers. This comes from a number of things and not just the food and booze we serve, like welcoming people into the restaurants as if it was my home and remembering repeat customers names. Even down to the finer details like the right temperature, lighting and music being played.
WHAT IS THE BIGGEST RISK YOU HAVE TAKEN THAT HAS PAID OFF ?
Throwing a truck load of cash into a concept without really knowing if people will understand it, let alone fill the restaurant every night. Needless to say, it has paid off for both ACME and Bar Brose.
YOU BOTH HAVE A HECTIC WORK SCHEDULE. HOW DO YOU ESCAPE THE DAILY GRIND?
ANDY: It can be a hard slog working most days and nights, but when I do have a day off you can find me fishing somewhere a long way away from the restaurants.
WHAT DO PEOPLE GO CRAZY FOR MOST AT BAR BROSE?
ANDY: People go crazy for our comté gougères, a delicate cheese puff that have people captivated from the second they walk in the door. These are constantly being baked, so that the restaurant is filled with intoxicating cheesy aromas. And our most popular drink would have to be the White Negroni.
BAR BROSE'S WHITE NEGRONI
30mls Tanqueray Gin
30mls Dolin Blanc
20mls Suze
Stir all ingredients in a mixing glass with ice.
Strain over block ice in a short glass.
Garnish with lemon zest.
Visit Bar Brose
231a Victoria St, Darlinghurst NSW 2010, Australia | www.barbrose.com.au