At Work with Artist: Dion Horstmans
Family man, sculptor artist and all round nice guy – Dion Horstmans chats with us about his personal style and how a small piece of sea sponge he found on Bondi Beach inspired him 19 years ago.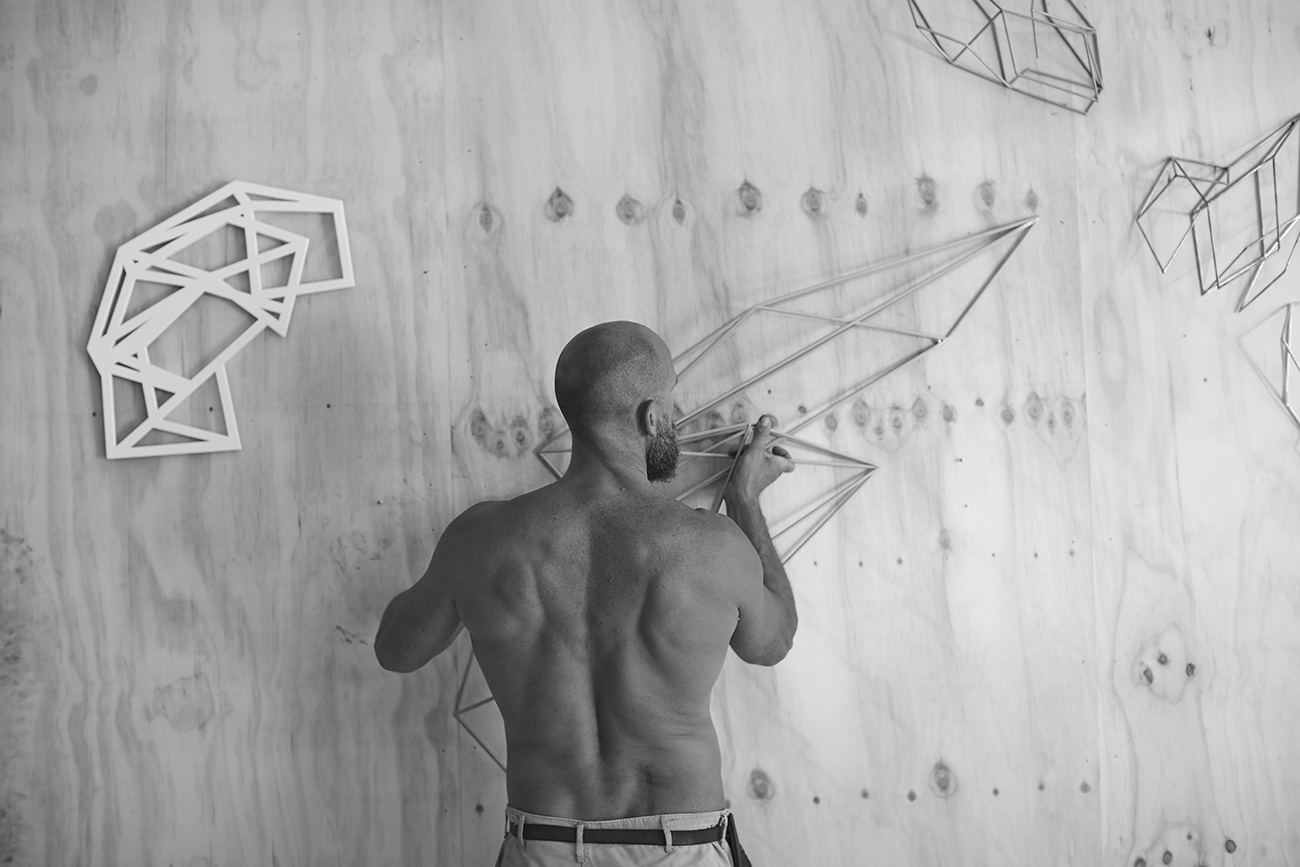 Where did the the initial inspiration come from to be a sculptor artist?
We're talking 19 years ago. A combination of things; The birth of my daughter, Juna; the reappearance of a recurring dream from when I was a small kid that I had deep in the jungles of the Sepik river, Papua New Guinea; and a small piece of sea sponge I found on Bondi Beach.
What is that you enjoy doing in your downtime?
I love the beach, the ocean, watching my wife Gracie cook and holding my daughters.
Who are you most impressed by at the moment in the arts world?
He's not an artist per say, but the director of the best public art gallery I have seen to date  – Erlend G. Hoyersten from The Aros Aarhus Kunstmuseum in Denmark.
Any advice you can lend for kicking creative goals and staying true to your own vision?
You pretty much nailed it there! Stay true to your vision, it won't come easy, so be prepared to work really, really, really, hard. Grow some thick skin, because out there people are going to give you nothing until one day they do – for no rhyme or reason – in fact probably because you just kept working at what you believed in.
The one thing I couldn't live without would have to be my Sundek board shorts.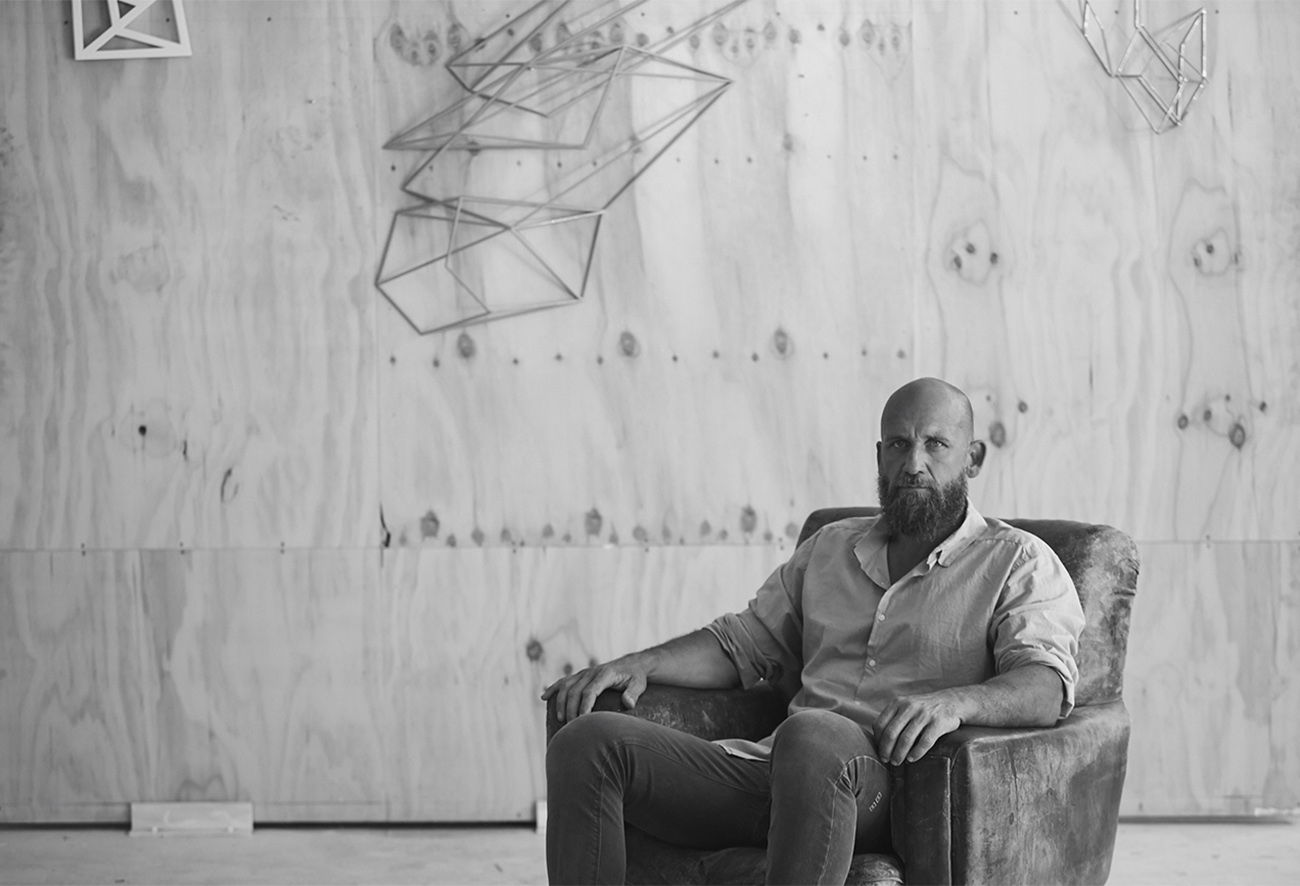 Where can we see your work next?
Got a wall, a foyer or a lobby I can fill? Need a bridge? I want to do it all! I also have quite a bit in the pipeline;  I'm in a group show coming up at Brenda May Gallery, opening on the 28th of January; a solo show opening at Melbourne's Flinders Lane Gallery at the end of February; later in the year – a show at Bega Regional Gallery; I am working with Incu and Koskela; and a couple of group shows – one at China Heights.
Who is your favourite designer?
I'm a simple guy when it comes to clothes but I do love Jac + Jack for quality staples.
Your male style icon?
Steve McQueen – tough and relaxed. I also love the old Marlboro editorials showcasing american workwear.
The one thing in your wardrobe you can't live without?
The one thing I couldn't live without would have to be my Sundek board shorts.
And finally…the one thing you wish you never wore?
As a kid I turned up to school with a mohawk, I'd cut the collar off my shirt and had skinny black jeans on with cherry Doc Martins. I was sent home. It's not that I wished I'd never worn it, I just got in a big load of trouble. Otherwise, I've pretty much worn the same clothes since my early 20's!
Dion Horstmans
See Dion's Work: www.dionhorstmans.tumblr.com