Style : Global Shopper
Brand To Know | DDUGOFF
Designed by Daniel DuGoff, New York-based menswear label takes men's essentials and makes them unique, with statement basics presented in clean shapes such as t-shirts, sweatpants, sweatshirts in fine yet easy to wear fabrics. Daniel DuGoff gives us a feel for the latest Spring/Summer collection.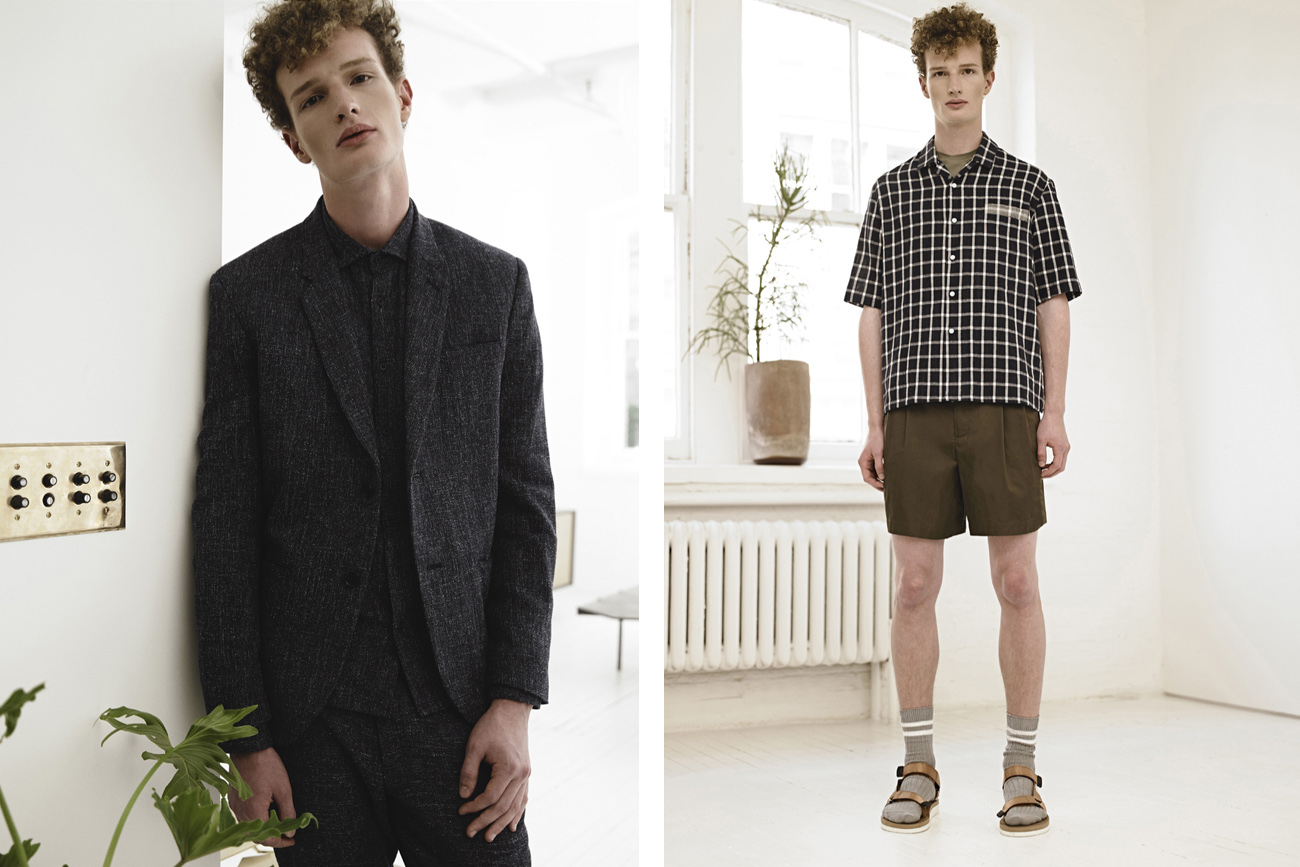 WHAT ARE SOME OF THE KEY PIECES IN THIS COLLECTION?
I'm always most excited about the prints and knits. For Spring/Summer 2017, I love the Kyle Collage short sleeve sweater. It's an incredible three color jacquard based off of a collage I made. The collage replicated the texture of when wheat-pasted advertisements are torn off of walls, where some of the ad is left up, and some of what's left is just the white paper backing. The knit is made of three different color yarns. Two of them are super soft and fluffy, but one is thinner and drier. Together they feel great because it's all light cotton, but the texture changes from soft to dry as the colors change across the surface.
I also love the Arteries Print shirts. They're silkscreened prints based on the patterns made by highway on and off ramps. The print is on the back of a sheer cotton voile, so the print is subtle. Against the body it recalls the circulatory system, without being too much of a pun. There's an Italian merino/cotton/linen suiting in the collection that comes in just about every style (shirts, jackets, shorts, pants) that is a beautiful weight for spring and has an amazing effortlessness to it. The fabric is in a great navy that isn't too dark and has spots of white and light grey to make it even softer. I can't wait for it to get a bit warmer so I can start wearing the shorts and pants I have in this fabric.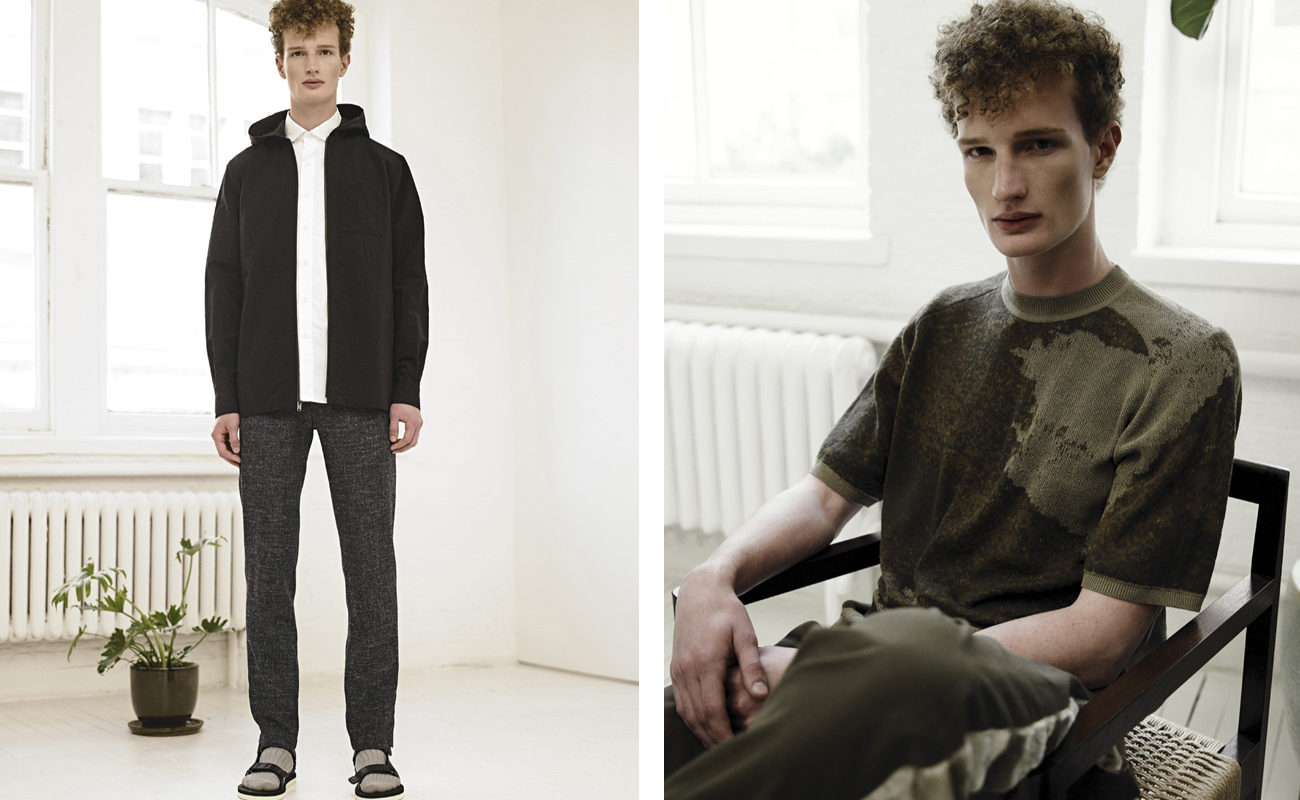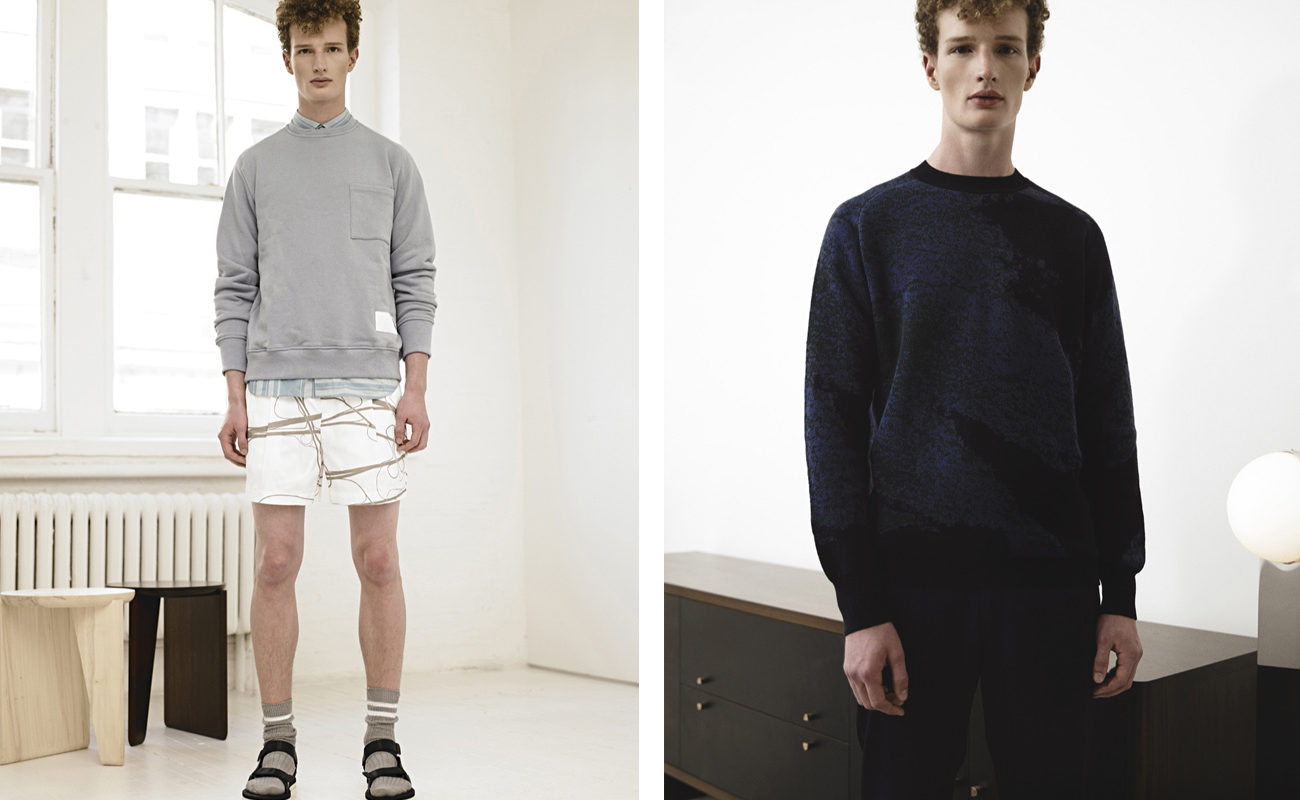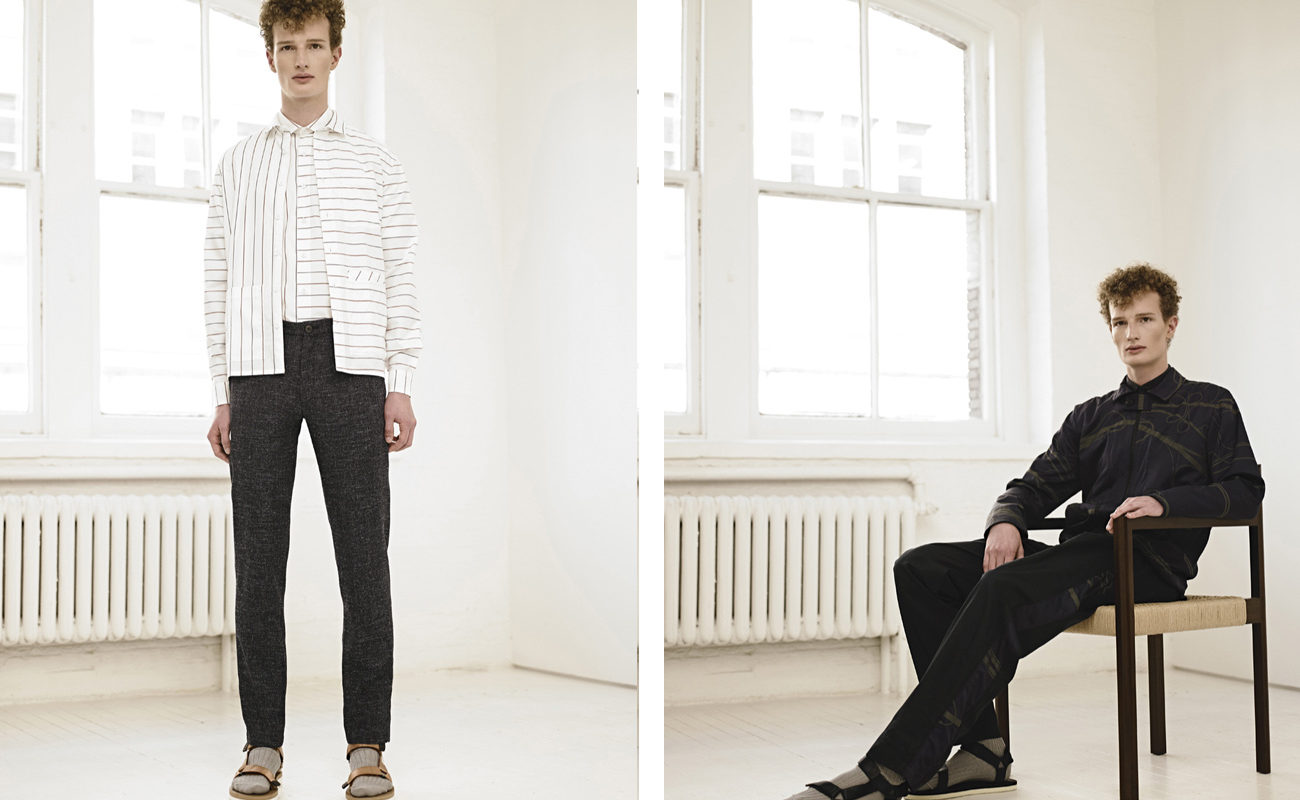 HOW WOULD YOU DESCRIBE THE RANGE IN 3 WORDS?
Lighthearted, direct, easy.
WHO WILL BE WEARING IT?
I'm wearing it, my friends are wearing it, but what's the most exciting is seeing people in cities around the world get excited about the brand. They're really responding to the straightforward fits and incredible fabrics. And they keep buying it because there's bit of humor in the fabrics and colors and prints, but it's not a joke. DDUGOFF is real clothes for real people to wear to feel good about themselves. I'm not interested in creating characters – I want to dress people that have real, interesting lives and want to look good!
Visit DDUGFF