Chase Wilson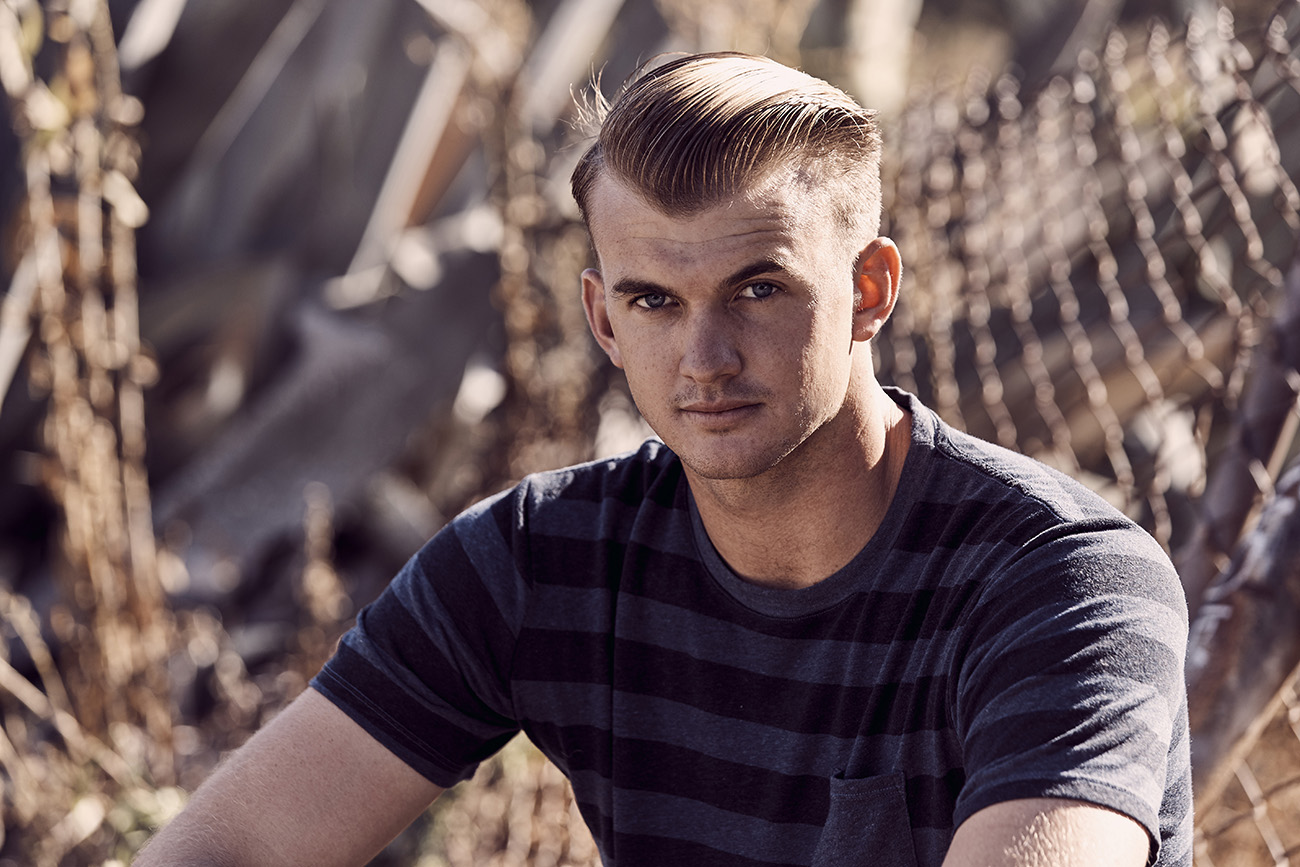 Founded by pro surfer and Californian native, Chase Wilson, BYRD Hair Products were inspired by slick-back hairdos during 60's and 70's surf culture. Finding no products on the market to achieve this look which agreed with his surfing routine, he set out to create the perfect product for his lifestyle: a wax-based pomade that could be worn in and out of the water allowing you to style your hair post surf. Since the birth of the brand's first pomade in 2012, BYRD's products have fast become a cult favorite for gentlemen on-the-go.
On a recent visit to Chase's workspace, affectionately nicknamed "The BYRD's Nest" (a creative hub which transforms at night into an event venue where haircuts and cocktails flow for cool kids on the West Coast), he sat down to chat about how BYRD became one of the premier players in the grooming game.
WHEN DID YOU START THE BRAND? WHAT PROMPTED YOU TO ENTER THE GROOMING INDUSTRY AFTER PRO-SURFING?
Growing up in Newport Beach, I started surfing in my hood at around 12 years old. I loved the ocean and all I wanted to do was surf, to the point where I got kicked off my 8th-grade water polo team for skipping practice too much. In high school, I started competing as an amateur and worked my way up to the big leagues on the World Qualifying Series. During this time my family lived on the beach at 54th Street. This was considered the mecca of surf culture in SoCal. At the time, it was about expressing your style and creating an image for yourself as a professional surfer. I gravitated towards classic California vibes inspired by one of my favorite flicks, "The Endless Summer." Style icons of that era like Mike Hynson and Robert August stood out to me in a meaningful way vs. the long hair/hippie surfer stereotype. No matter the occasion, their hair was always slicked and on point. Sophomore year in high school, I got my first traditional fade haircut from my family friend and hair stylist, Patsy. From then on I was hooked. I used a bunch of different hair products yet nothing that I really loved. And none that worked with my surfing routine – some would sting my eyes when I hit the water and others would take a week to wash out. That's when I set out to create my own hair product that catered to my lifestyle.
YOU HAVE AN IMPRESSIVE LIST OF AVID FANS OF BYRD FROM PRO-SURFERS AND SKATERS TO MUSICIANS. WHAT IS IT THAT THESE GUYS ALL EMBODY IN RELATION TO THE PRODUCTS PHILOSOPHY?
No matter if it's your profession or passion, I think the common link with fans of the brand is that they all strive to be their personal best. They understand that a first impression is priceless and take the steps necessary to make a lasting one. Looking slick is the philosophy we all share and BYRD's arsenal of grooming products support that quest.
Looking slick is the philosophy we all share and BYRD's arsenal of grooming products support that quest.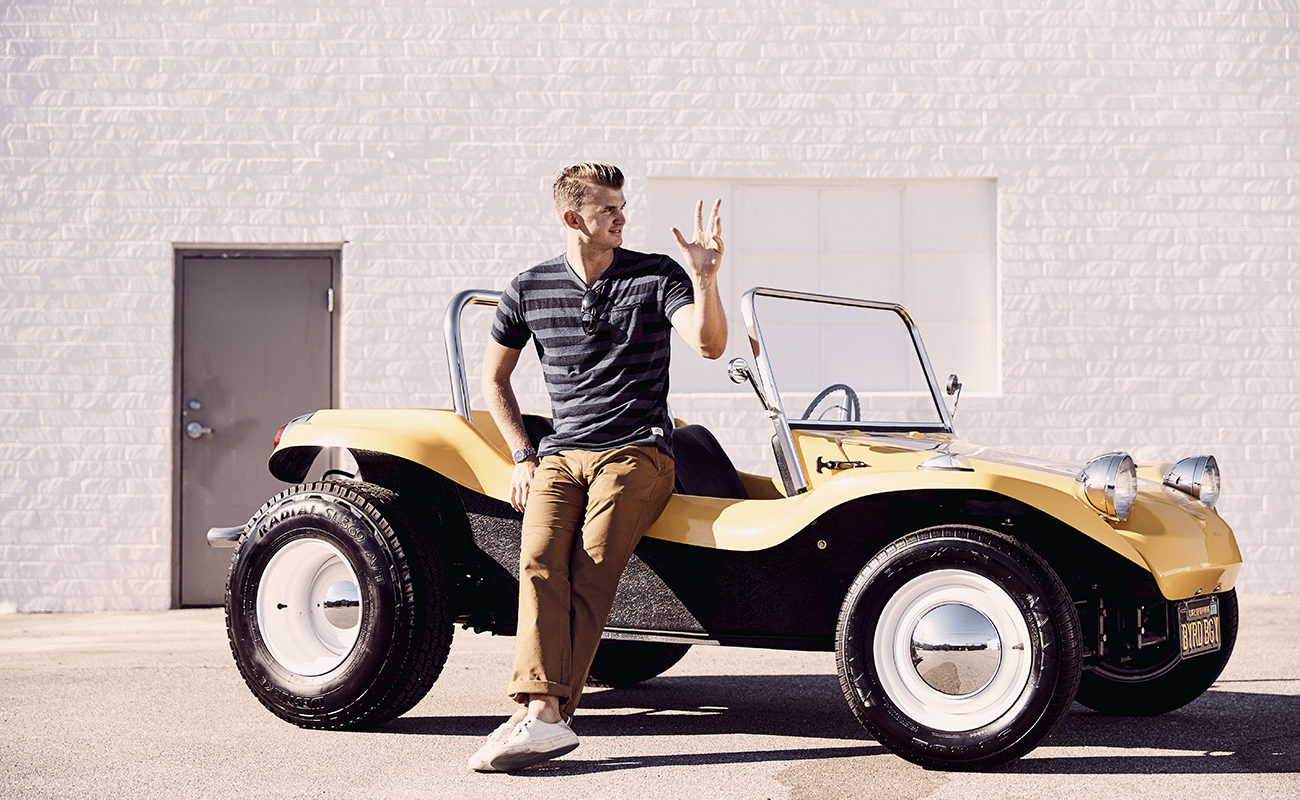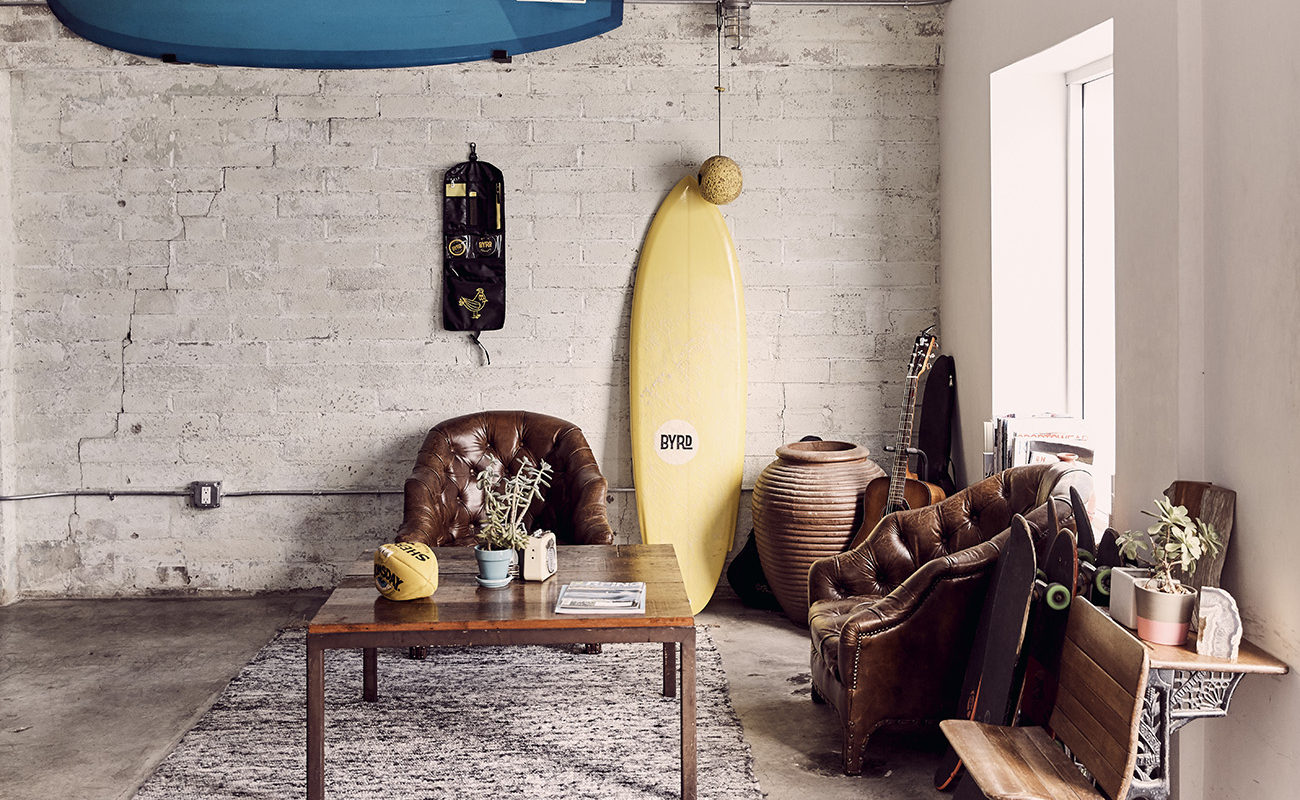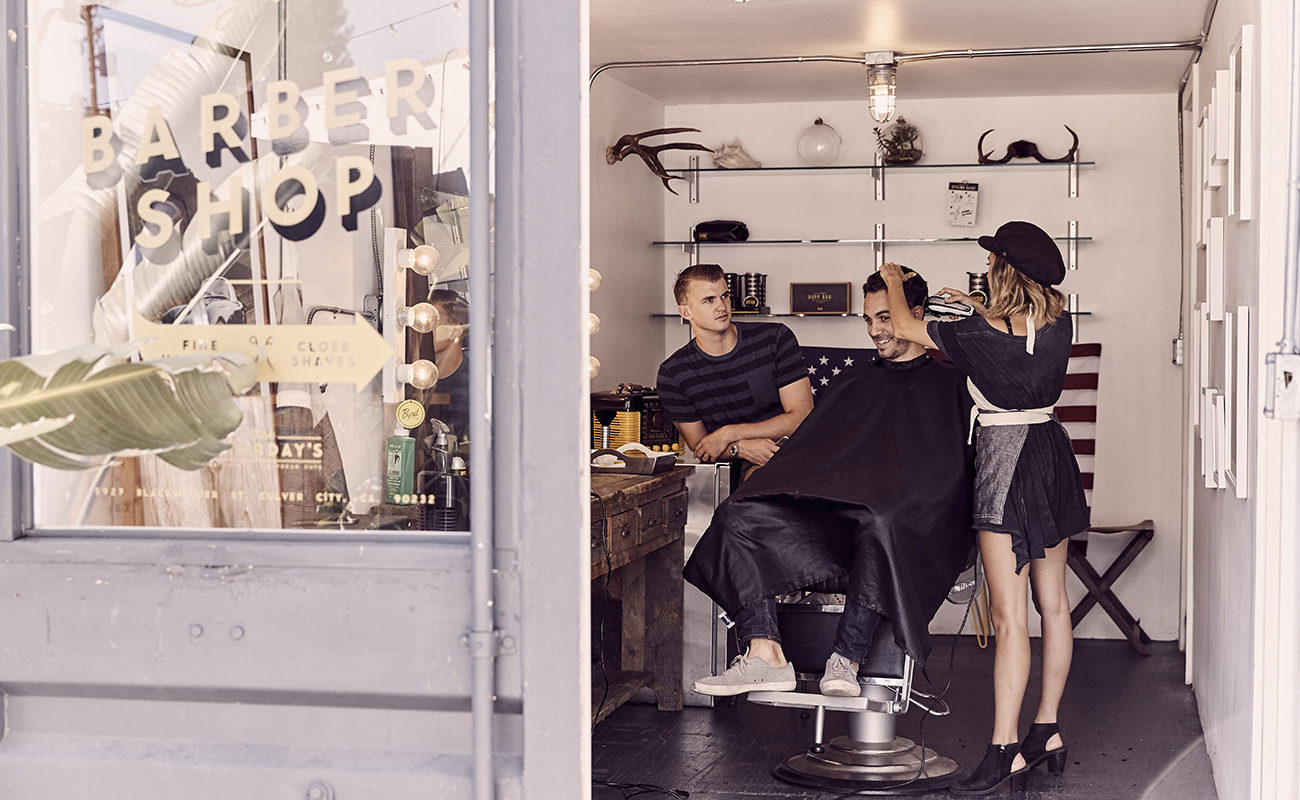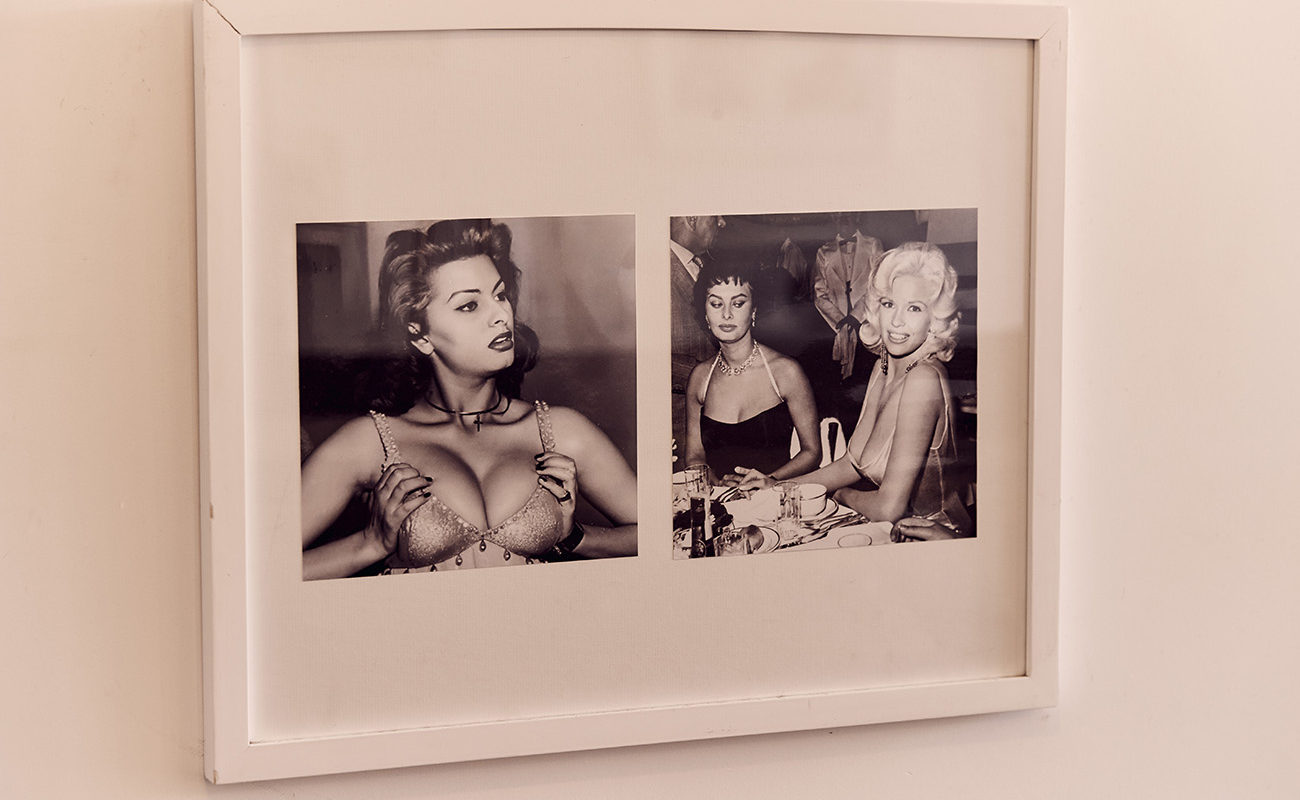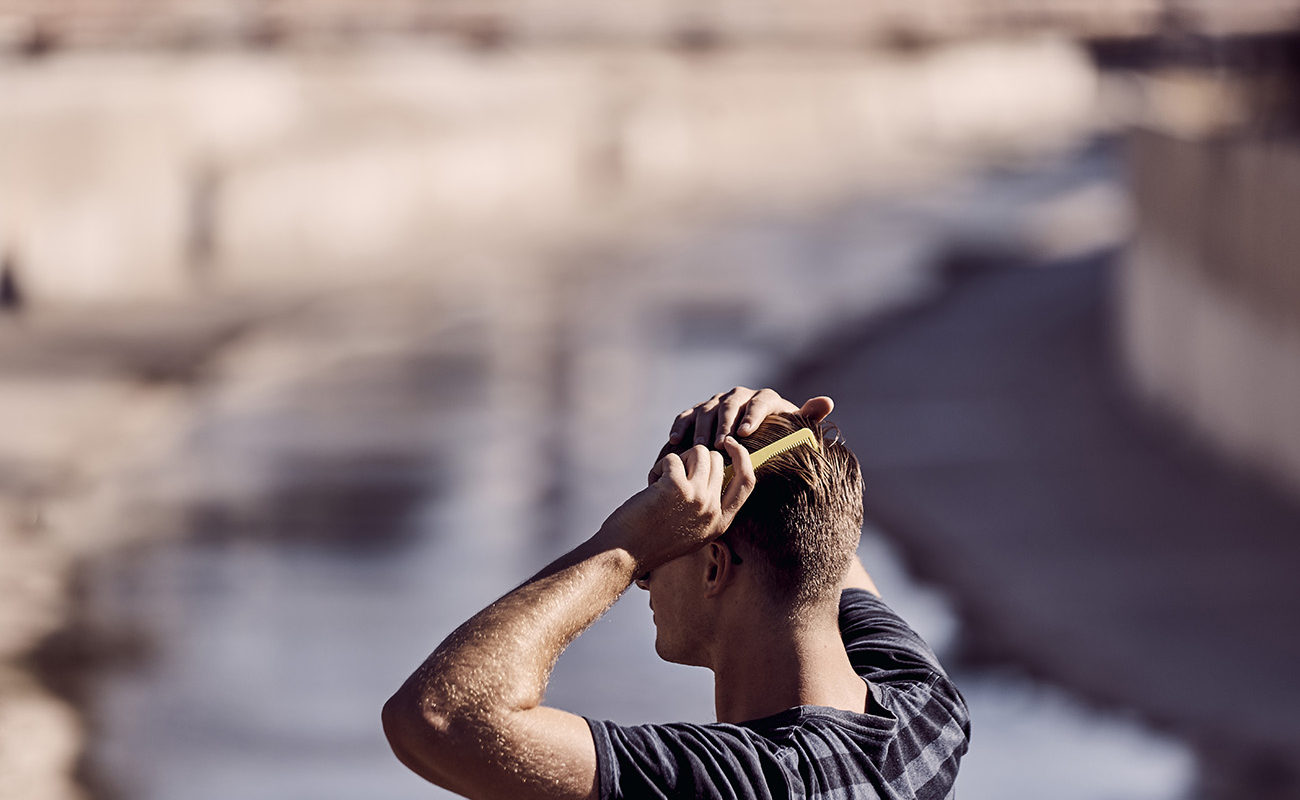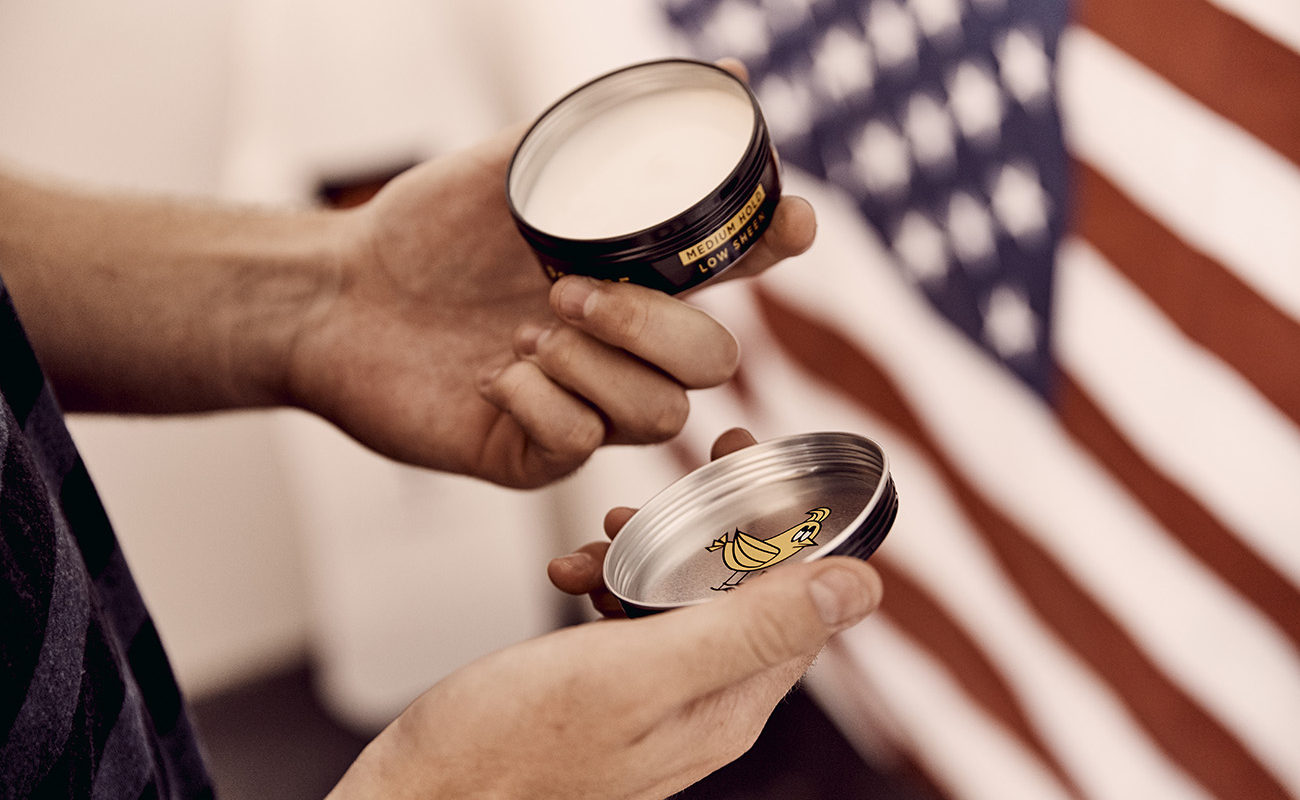 TELL US A BIT ABOUT THE PRODUCTS AND HOW THEY HOW ARE DEVELOPED?
When conceptualising a new product, function comes first. Our purpose driven products aren't designed in a cubicle nor tested in a lab, they're inspired by our on-the-go lifestyle. They are then put to the test and refined by our internal team and members of the Flock. BYRD's original formulas are a balance of tried and true performance-based ingredients and natural extracts – all produced in a solar powered facility right here in California. Our branding and art direction is heavily influenced by California culture and surfing lifestyle in the '50s and '60s. BYRD's creative director, Scott Wilson and myself feel strongly about staying true and honest to our brand aesthetic. We work endlessly to ensure our products look and feel just right. In the end, everything circles back to our commitment to superior quality products.
HOW DO THE PRODUCTS CATER TO THE ON-THE-GO LIFESTYLE?
We focus on the daily essentials at BYRD while always keeping in mind the dude who lives by the mantra of "work first, play later." From our original travel size Pomade that fits right into your back pocket to our Dopp Bag designed to carry all your essentials, our products make it easy to transition from beach to work, morning to night.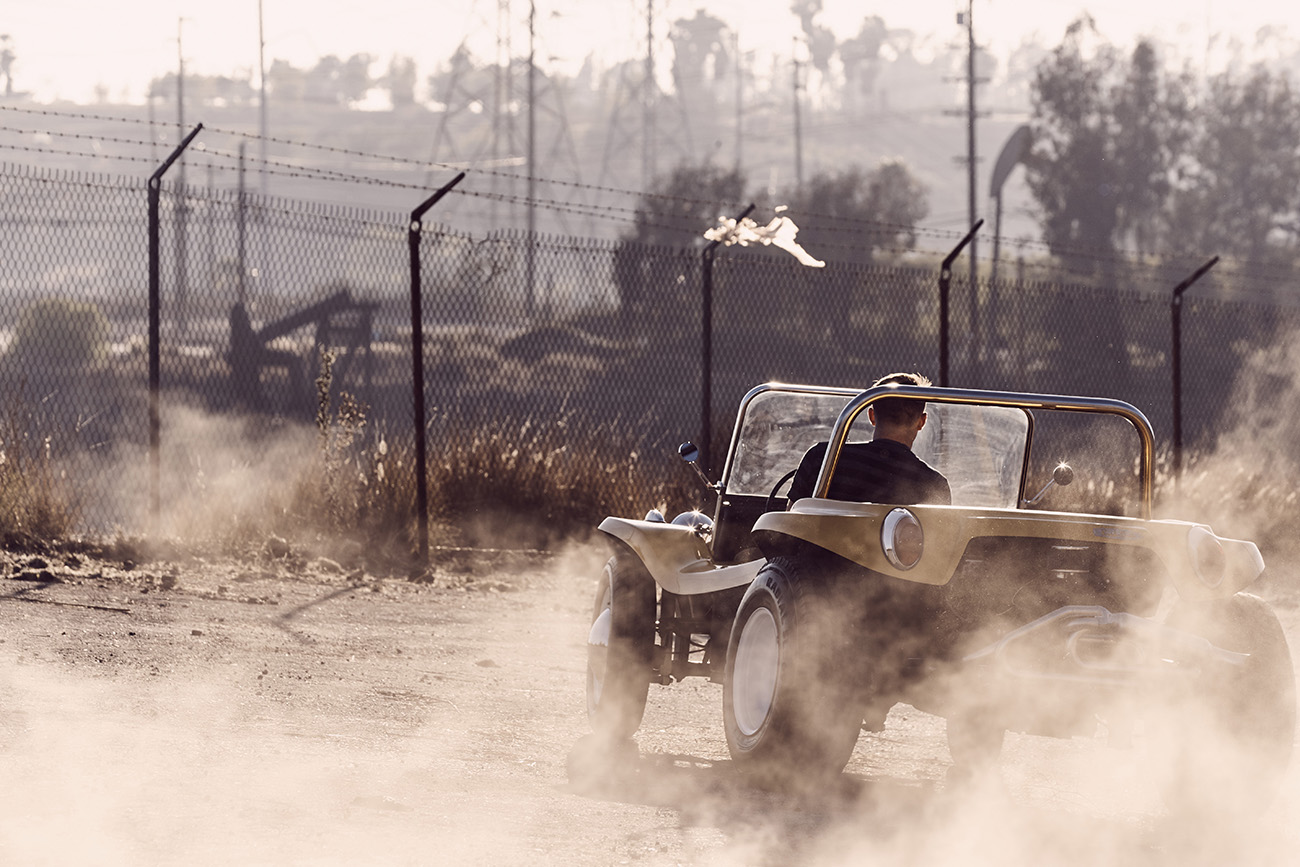 WHAT WOULD YOU SAY IS A PRACTICAL YET PERFECT GROOMING ROUTINE FOR GUYS?
Keep it simple. Make sure to visit your barber at least once a month. Toss out any old toiletries lurking in your medicine cabinet – the bare necessities are key. Don't be afraid to moisturize. Shower and use pomade daily. Look Slick!
WHAT'S YOUR GROOMING ROUTINE?
After I wake up and have my morning cup of coffee, showering is a pleasure with our new Body Wash. No bias, it makes your bathroom smell like a tropical stay-cation. After the shower, I towel off, throw on my clothes and fix my hairdo. Lately, I've been really digging a cocktail of our Matte and Light Pomade. Mixing both by rubbing your palms together, gives the stronger hold and natural shine my hair needs. Throughout the day, I'll use our Texturizing Surfspray to restyle my quiff if needed. If it's date night with the babe, I've been wearing a cologne from a newly discovered line, Byredo and then use our Classic Pomade to get that lady swooning hairdo. After all, it starts with the top!
Photography Trevor King
Interview Jesse Arifien