Claire Holt
Beautiful in that disarmingly, understated, knock-out way, Claire Holt is one of the latest starlets to emerge from down under and make her mark in Hollywood. The actress has carved a successful path for herself, staring in a crop of US shows such as, The Originals and Vampire Diaries.
In her latest tv series, Aquarius, she plays a beautiful young female police officer who is trying to be taken seriously in the male-dominated world of the LAPD in the 60's, alongside David Duchovny. We spoke to the 27-year-old belle about never giving up and why chivalry makes her swoon.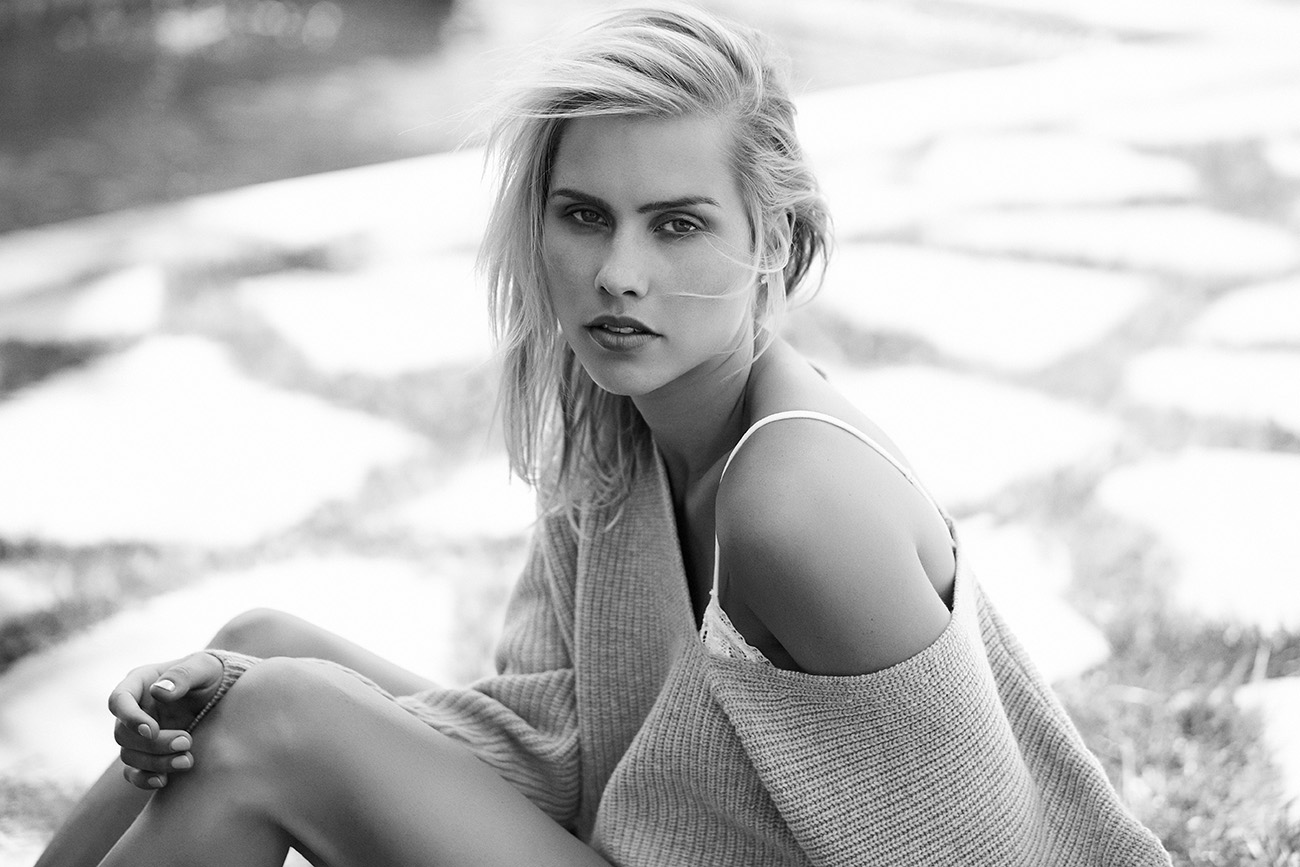 How did you get discovered?
My very first job was a children's tv show called H20 Just Add Water. I played a mermaid which was a pretty awesome gig! I had zero acting experience but I was a swimmer and I think that sealed the deal for me. I was so lucky to be given the opportunity to learn on the job. It was great training and I thank my lucky stars every day that they gave me a shot!
What is the biggest lesson you've learnt throughout your career?
Don't quit. When I moved to America it was really tough to find my feet. I had to start over and audition time and time again with no payoff. There were times when I felt like giving up and moving home, but someone told me that it would all work out as long as I kept showing up and working hard, as long as I didn't throw in the towel. I'm glad I listened!
If you weren't acting, what would you be doing?
A lot of my family members work in medicine and I have always found it so interesting. I'm a bit of a hypochondriac, though, so I'm sure I would end up diagnosing myself with all kinds of obscure illnesses! Maybe science? I do love the filmmaking process so if I weren't to completely change careers, I would love to direct.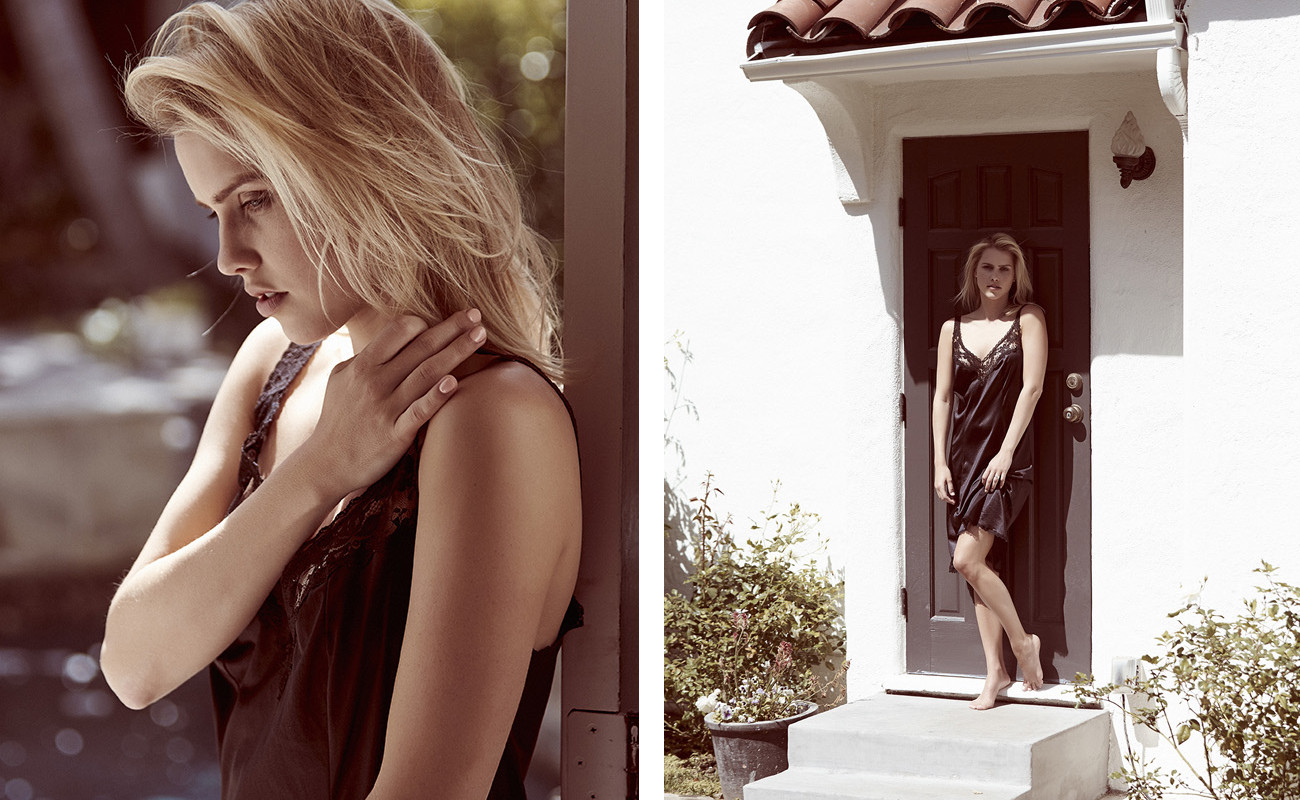 Can you lend any advice for a man wanting to take a woman like you on a date?
I think the most important thing on a first date is good conversation, plenty of laughs, a relaxed vibe and a little chivalry thrown in. I'm all about being a strong, independent woman but nothing makes me swoon quite like having the car door opened for me.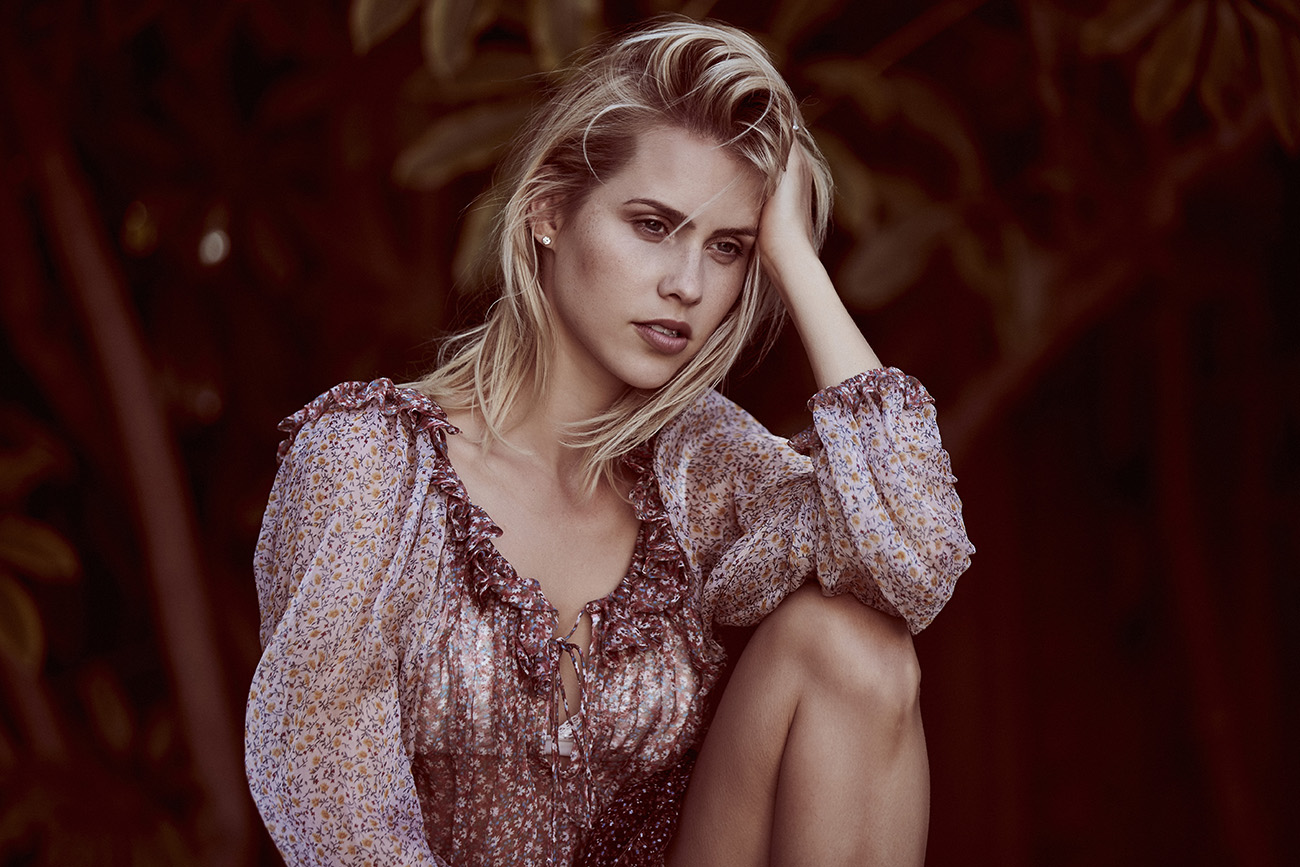 You went from playing a sexy vamp to a police officer in the 60's for your character in Aquarius. How did you prepare for the role?
When this opportunity arose, I wasn't as familiar with the era as I needed to be to accurately portray my character. I spent time asking friends and family, googling anything and everything I could. I read articles, watched films and really relied on our show runner, John McNamara, who is a walking encyclopedia! Once we began filming, the entire crew came together to make us feel like we had stepped back in time. From the set design to the costumes, hair and makeup, everyone's hard work made it really easy for us to get into character!
Tell us about your experience working with David Duchovny?
David is such an amazing lead. He is so generous and giving as an actor. He's also just great to be around. He keeps the energy on set light and fun and I feel like I learned a lot from him. It was a joy to go to work. I feel very lucky.
Photography Trevor King
Styling Jesse Arifien
Beauty Blondie