Living : Collaboration
Dad's the Word
There's nothing quite like seeing your son or daughter break into their first gummy smile, the milestone when they say 'dad' for the first time, or watching them take their first unaided step. In celebration of Father's Day, we look to some familiar faces, who also just happen to be dads, as they divulge how they manage to juggle family and work, whilst always keeping themselves and their mini-me's stylish.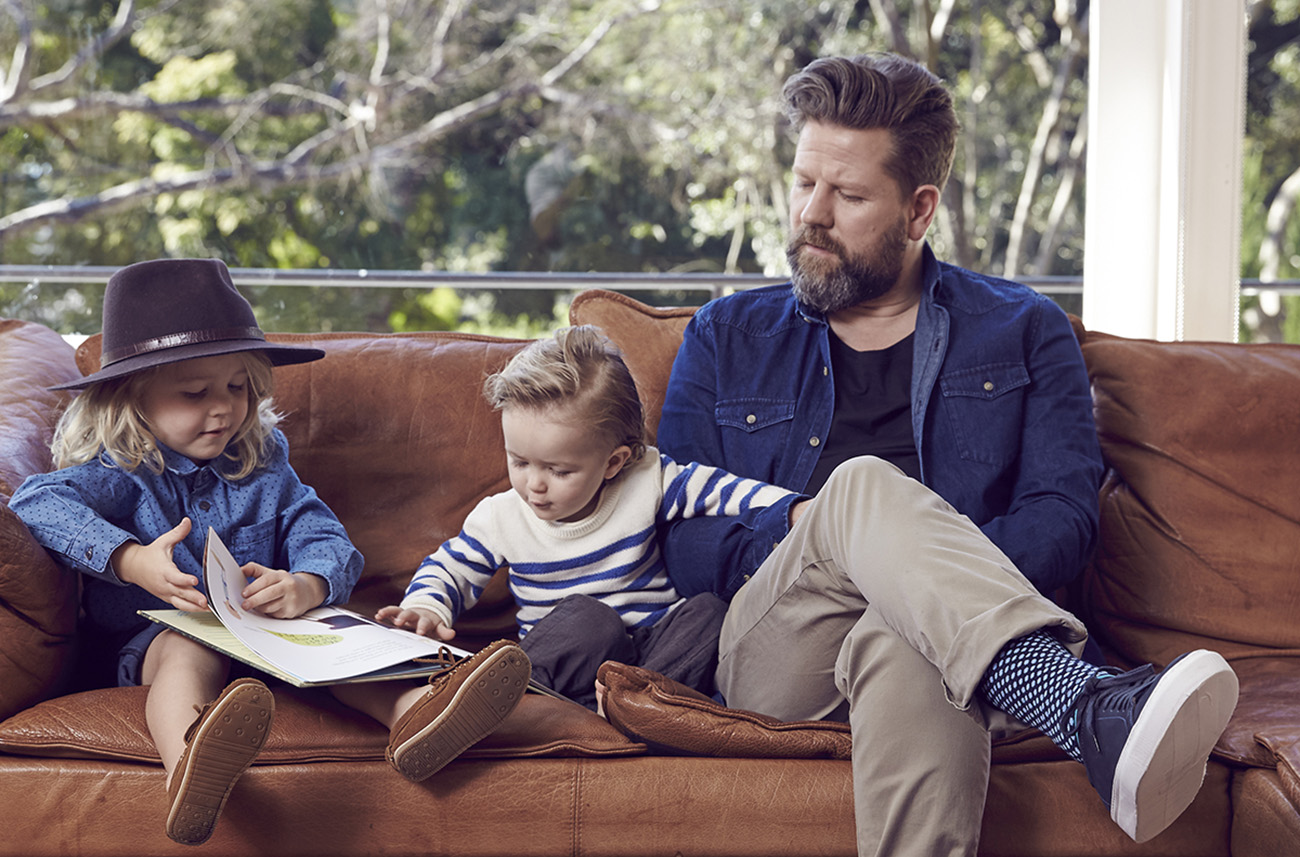 'Family life is the sum of all the parts,' says Tim Ross, presenter, radio host, all-round funny guy, and dad to sons Bugsy and Bobby, 'I had no real preconceptions about fatherhood, but it has been far more rewarding than I ever imagined.'
Ross, who's currently working on documentary series Streets of Your Town, adopts a pragmatic approach when it comes to family life: 'I try and be the best dad I possibly can, and of course none of us get it right,' he says. For him, nurturing a warm and loving environment, and putting time and effort into his relationship with his wife, publicist Michelle Glew, is key. 'Without that solid foundation, it becomes very difficult for the family unit to function and the boys to feel secure,' he maintains.
I try and be the best dad I possibly can, and of course none of us get it right.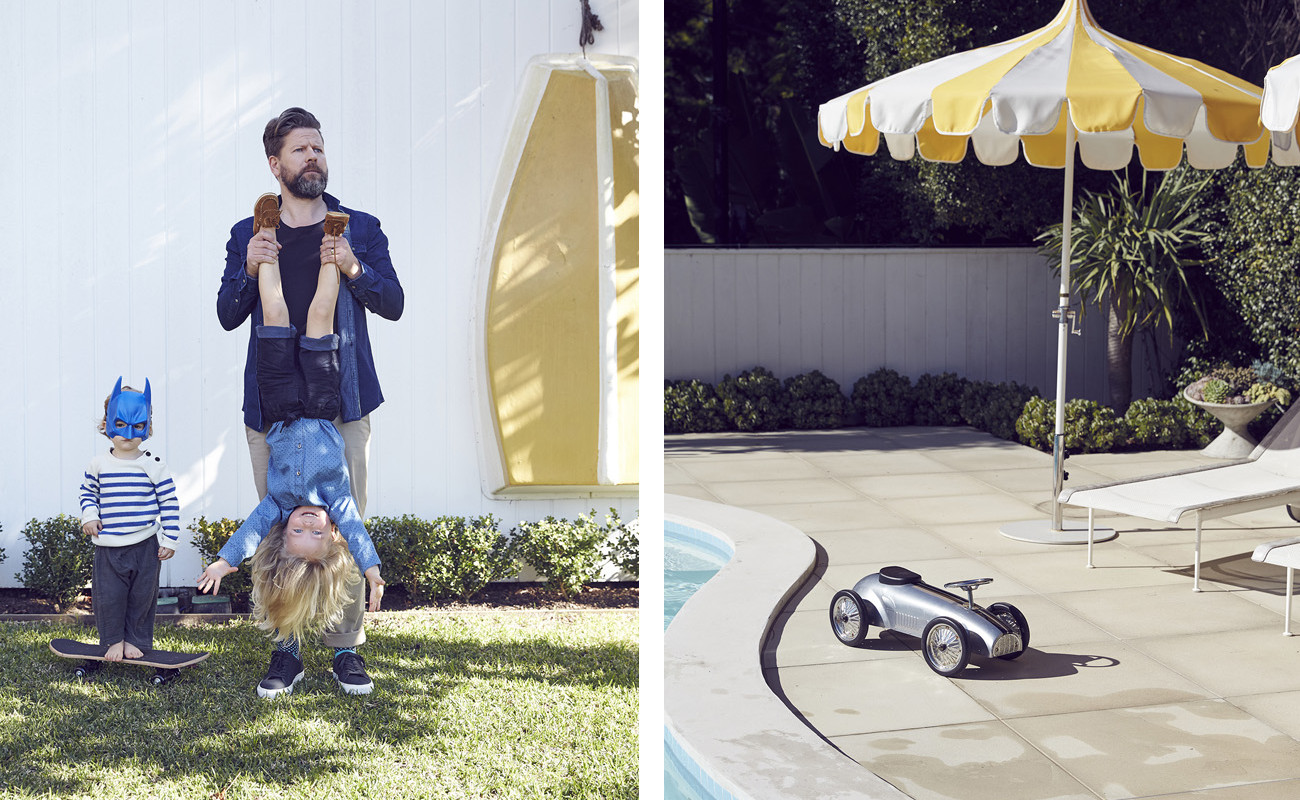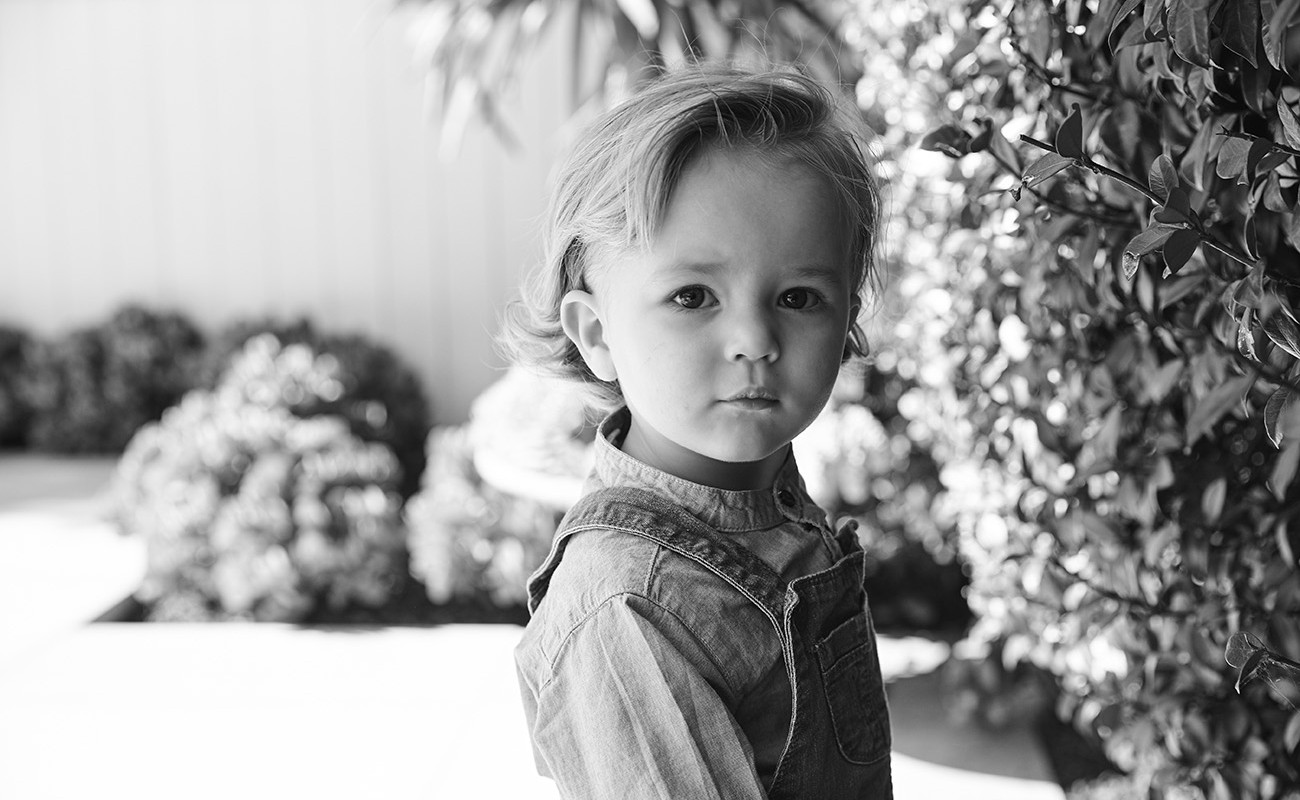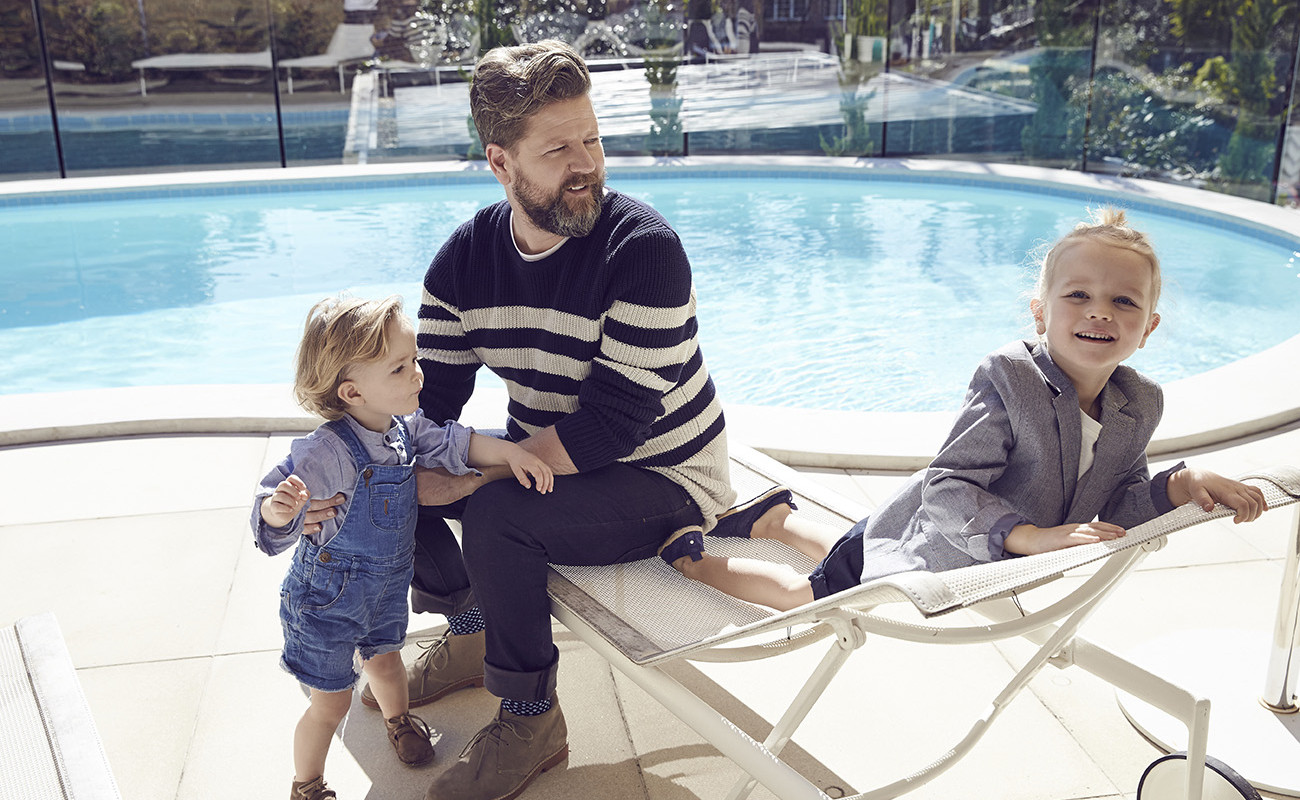 When it comes to personal style, he says he does 'a good line in old fashioned scruffy'. 'I wear what I like and I'm a big believer in solid investment pieces,' he adds, highlighting the increasing significance of grooming after 40, regular haircuts and his love of hipster beard oil. As for his sons, he loves chucking Bugsy in anything from jeans and a black leather jacket, to something altogether kookier. And when his eldest isn't pulling off accessories with flare – think a white 80s Australia cap with side flaps – Bugsy is already well on his way to following in his comedian father's footsteps: 'He's quite a little performer,' Ross reveals, 'so I wouldn't be surprised if he hits the stage at sometime in his life.' As for his youngest: 'He eats for Australia, so I presume he'll be a chef.'
The fact that the boys can get excited about seeing a magpie is a wake up to how we all need to stop and enjoy simple things.
When he's not in awe of Bugsy's conversationalist skills, or the volume of food little Bobby can pack away, it's his children's heads-on approach to life that Ross admires: 'We can learn quite a deal from them,' he reveres, 'The fact that they can get excited about seeing a magpie is a wake up to how we all need to stop and enjoy simple things.'
Shot exclusively in collaboration with Witchery
Photography Trevor King
Styling & Words Jesse Arifien
Grooming Tobi Henney