Living : Interview
Eleanor Pendleton & Mat Wilson
Editor of GrittyPretty.com and Project Manager.
Sydney, Australia.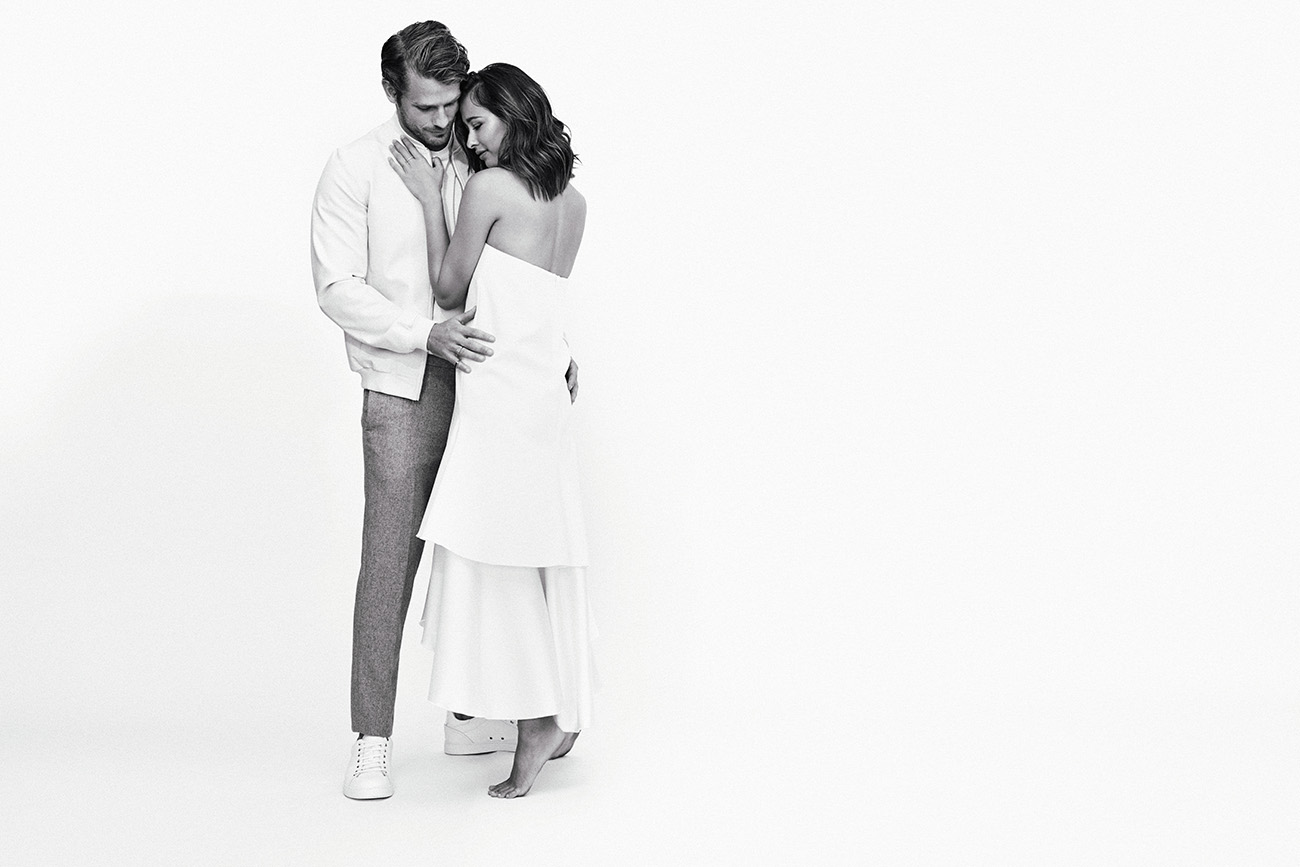 Lovers for almost 7 years, Eleanor and Mat's relationship is a cross between a modern day romance and a good old-fashioned love story. First in the lineup of our dynamic duos and just in time for Valentine's Day, they share a peek into their lives, all while giving us major relationship goals.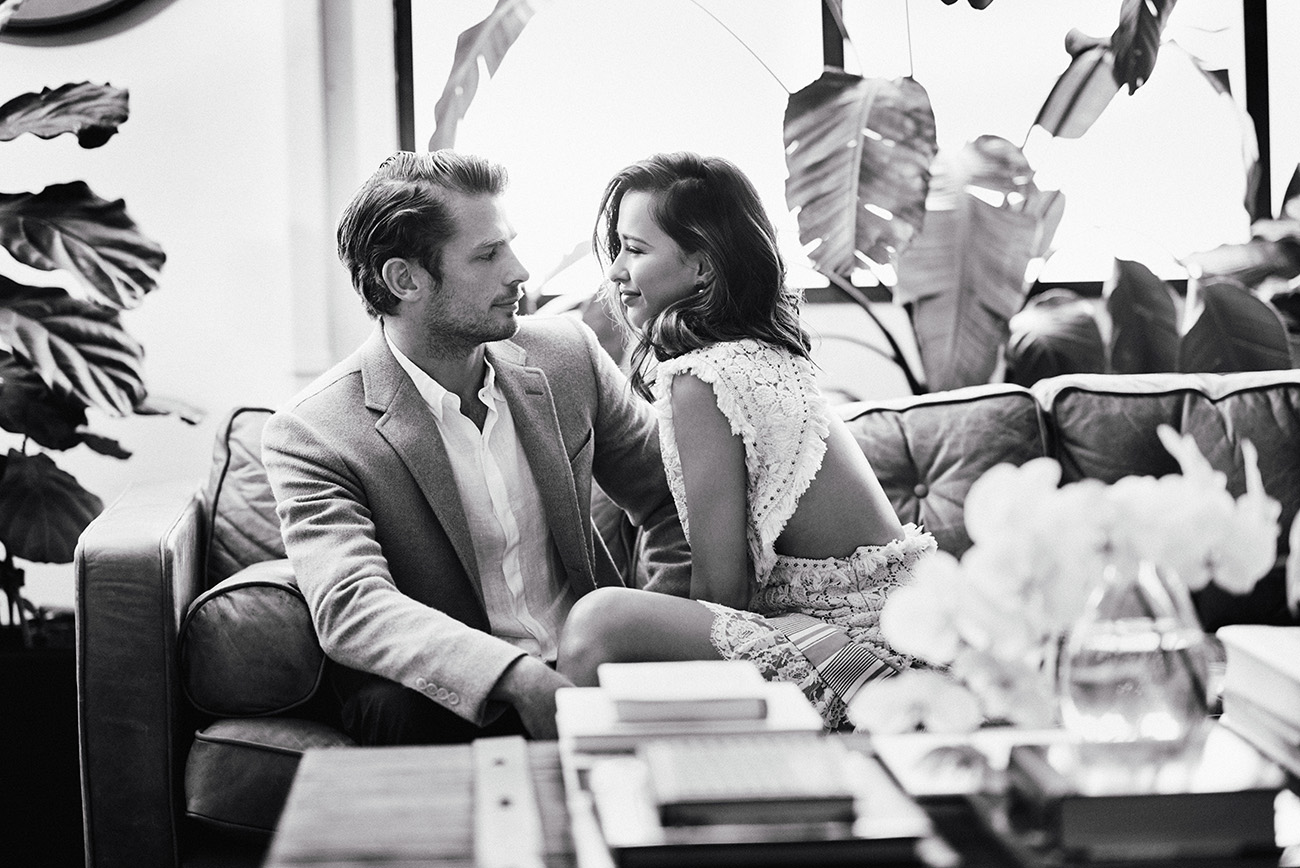 EXPLAIN YOUR FIRST DATE?
Eleanor: Mat called me and asked if he could take me out for dinner. He picked me up from home and once there, he barely spoke a word – he was so nervous! I also remember it being a cold evening and he gave me his jacket. I really liked him so I was pretty nervous myself.
Mat: I remember being so nervous [laughs]. I think I ran out of small talk about 15 minutes in. Luckily, El did most of the talking so I could just nod, smile and look at her.
WHAT'S YOUR FAVORITE LOOK ON EACH OTHER?
Eleanor: I always think Mat looks handsome, but I really love when he wears something casual; a pair of black Zanerobe slingshot pants with a simple black or white tee and round Ray-Ban sunglasses. I also love when he wears a suit to a special occasion like a wedding.
Mat: I honestly think El looks great in anything. She's very stylish. But, I think my favourite look on her would be something very simple; no make-up and just a summer dress – she's naturally very beautiful so she doesn't need to do much.
DO YOUR PERSONALITIES BALANCE EACH OTHER OUT?
Mat: I think I'm more rational and El is more emotive and creative. We definitely balance each other out. She's also very empathetic so she will find ways to make the tough days not so bad and the good days even better.
Eleanor: Mat is definitely the planner in our relationship. He's a project manager so he's Chief Organiser in our household. He has this amazing ability to keeps us on an even keel and assess the risk and opportunity in any situation – whatever it may be. He's a Libra so he also has an incredibly balanced approach to life. He's also a big kid at heart, which I love because he genuinely enjoys life but is serious about it when he needs to be. He also has the ability to find good in any situation. His outlook was one of the first things I noticed about him. Oh, and those piercing blue eyes, of course.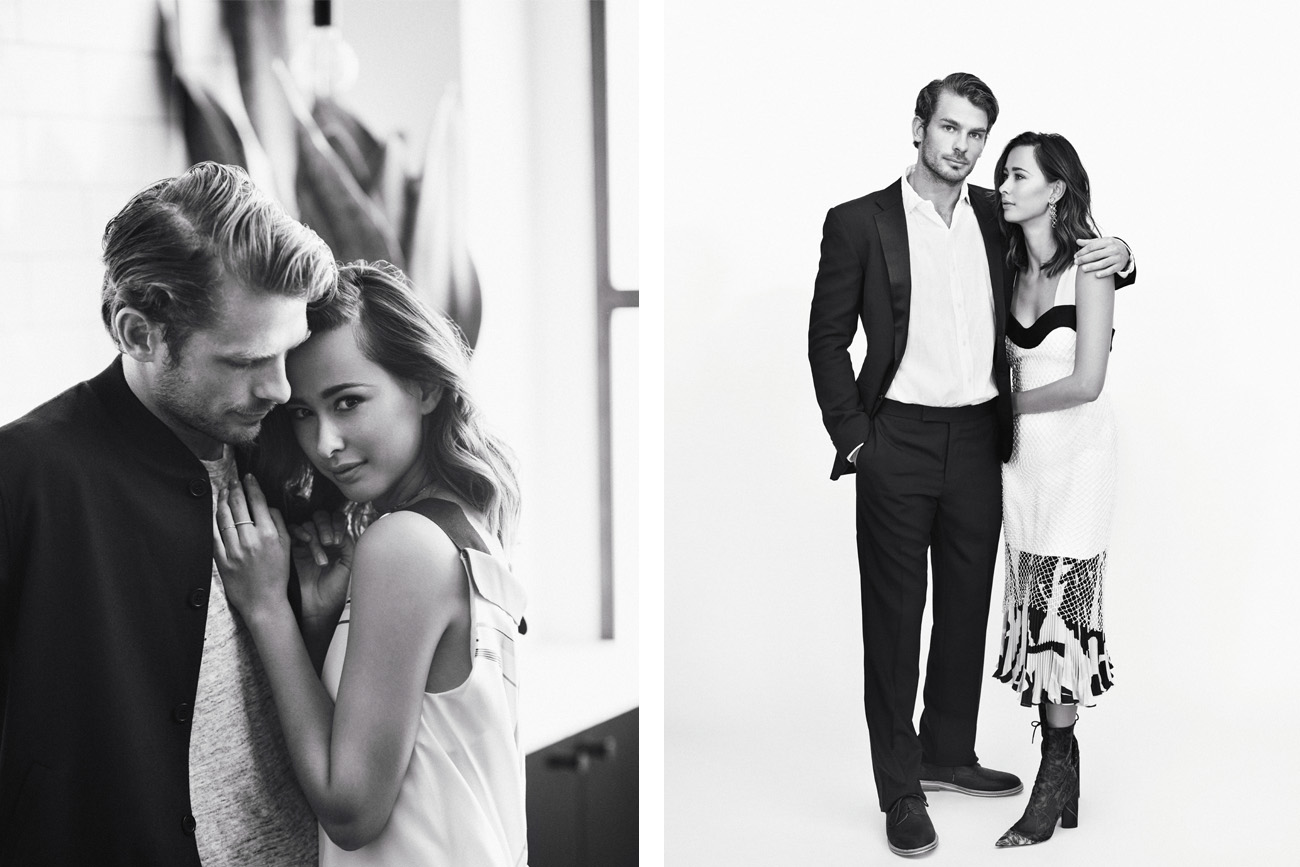 HOW HAVE YOU CHANGED SINCE MEETING ONE ANOTHER?
Eleanor: Mat has definitely given me a more positive outlook on life. I'm very intuitive and from the second I met Mat, I knew there was something very special about him. Mat is my number one fan and as the founder of a successful digital publishing company, it's shown me how important it is to have a life partner who truly and wholly supports me and isn't threatened by my success but encourages it. Also, I used to be rubbish at saving money. Now, thanks to Mat, I'm much better!
Mat: Absolutely. El is so driven and ambitious – it pushes me in a lot of different areas of my life. She consistently motivates me to be a better person not only for myself but for her as well. Since being with El, I'm definitely more content and feel fulfilled. She's my best friend.
WHAT IS YOUR FONDEST MEMORY TOGETHER?
Mat: Rolling El up in our doona cover and carrying her out to our living room for morning coffee most weekends.
Eleanor: [Laughs]. I pretend I hate it when he does that but really… I love it. Who wouldn't enjoy being carried out of bed to a hot cup of coffee every Sunday? Mat and I have so many wonderful memories together. We've travelled around the world with each other but some of my favourite times have been the simple ones when it's just the two of us – having a picnic dinner on the beach at sun down, sipping on coffee at our local café or staying up late talking about our future.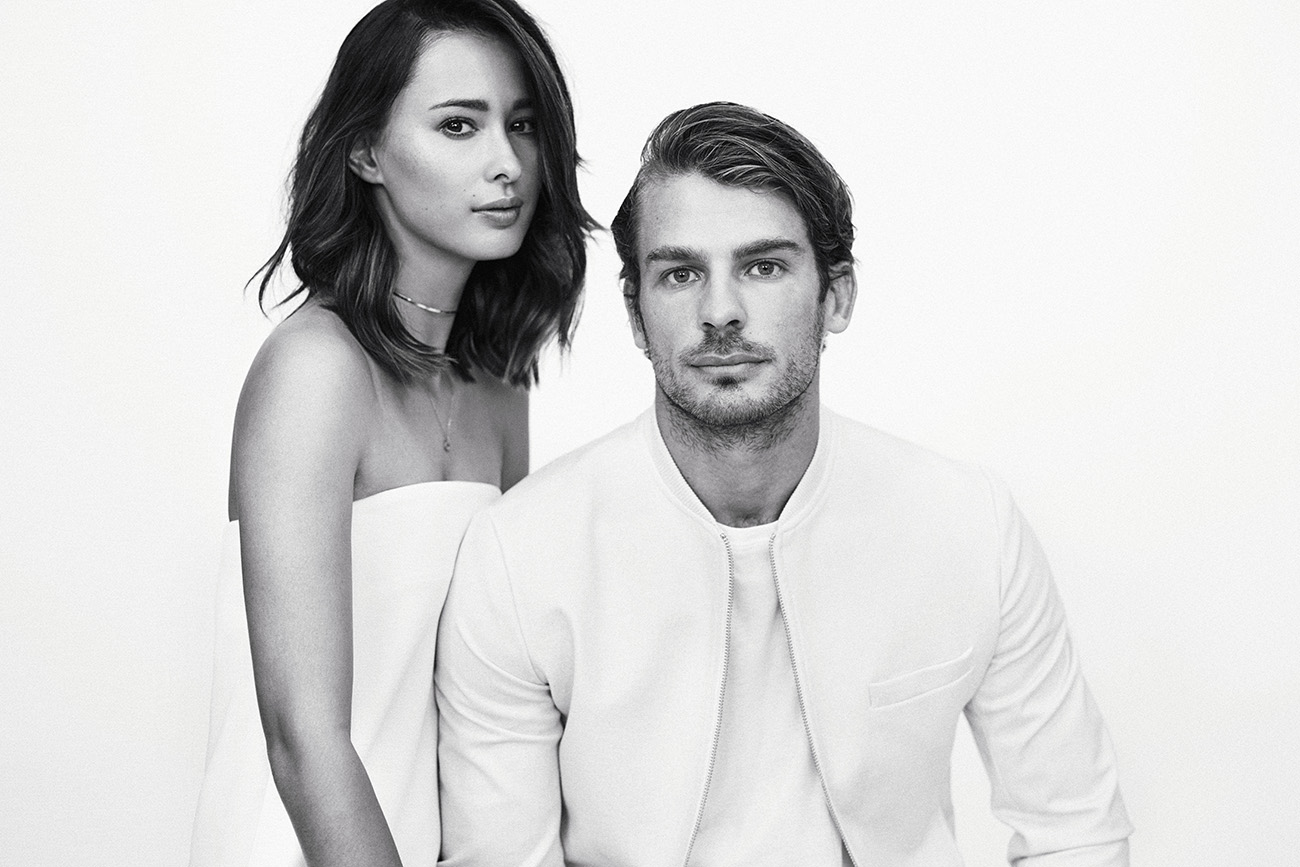 DO YOU HAVE A FAVORITE SPOT IN SYDNEY TO VISIT TOGETHER?
Eleanor: The ocean is our happy place. We live at Freshwater Beach and can be found there most weekends.
Mat: Throughout summer, we like to jump on the Vespa and zip from beach to beach. We also love to cook and we are massive food nerds so we like to try out new restaurants together. Our favourites for a long, boozy lunch are Pilu, Freshwater and Chiswick, Woollahra.
AND AN UNCONVENTIONAL DATE PLACE?
MAT: We've been snorkeling at a few different spots around Sydney's Northern Beaches lately, which has been really cool.
Eleanor: Mat once surprised me with an indoor rock climbing date at St Leonard's, Sydney, which was a lot of fun (and an unexpected workout!). We've also done cooking classes together at Williams Sonoma, Bondi and Sydney Cooking School, Neutral Bay, which we both loved.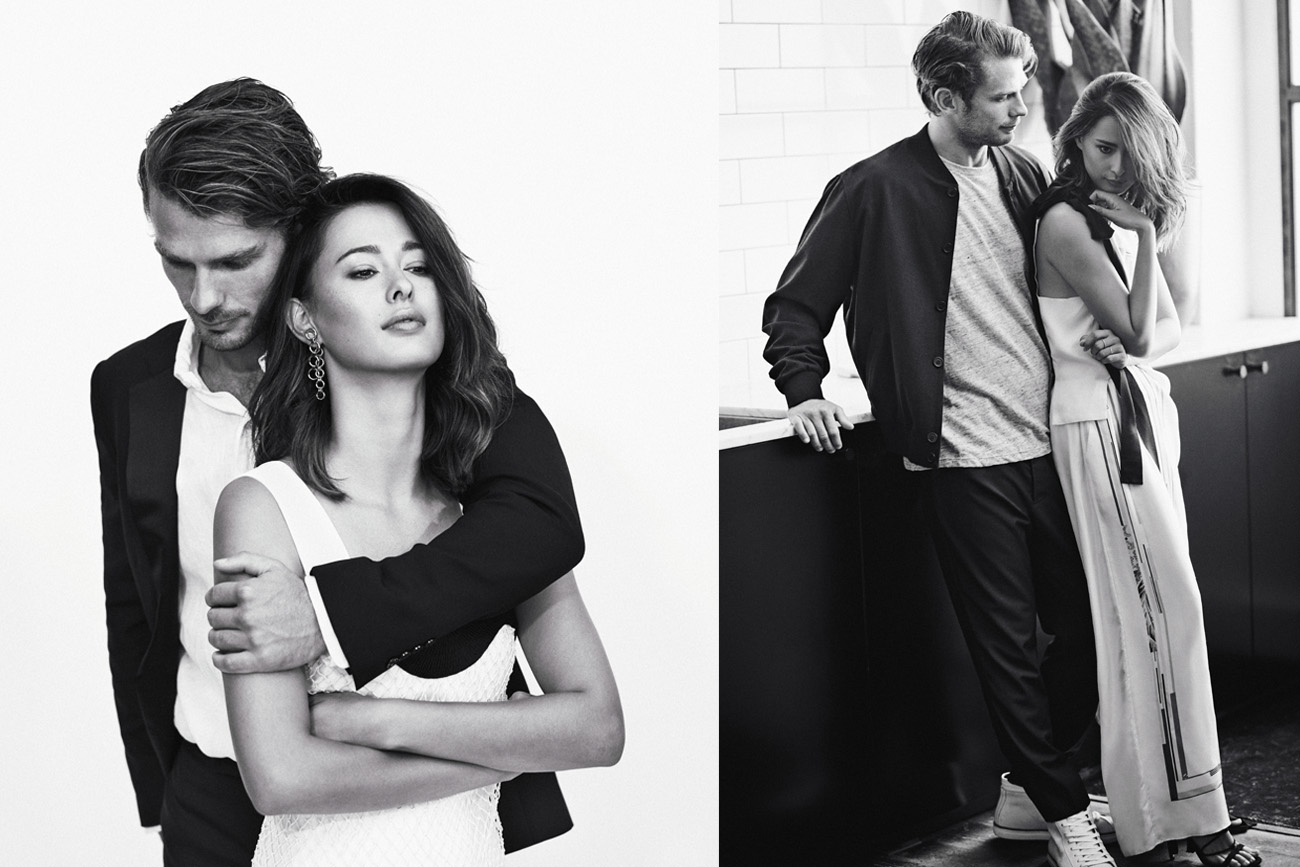 WHAT DO YOU BELIEVE IS THE KEY TO A HAPPY RELATIONSHIP?
Mat: Just be real with each other.
Eleanor: From the very beginning, Mat and I have always been open and honest with each other. There are no "mind games". We are very real. We also try not to go to sleep on an argument.
IF THERE WAS A MOVIE TO SUM UP YOUR RELATIONSHIP, WHAT WOULD IT BE?
Eleanor & Mat: March of the Penguins.
Fashion Editor: Freddie Fredericks
Photography: Christian Blanchard
Hair & Make-Up: Diana Djurdjevski