Style : Grooming
How To Choose Your Signature Fragrance
We are all well aware of the importance of owning a signature fragrance. It is essentially a hidden hero to our personal style. If you are on the market for a new secret weapon, remember, most importantly, the fragrance you settle on will represent you, so choosing a scent that reflects your personality and style is vital. American menswear designer John Varvatos, recently commented on his signature Vintage fragrance (pictured below), "Our philosophy is about reaching back to move forward. We have something different to say with a sensibility that is both old and new. There's a vintage and modern edge to our clothes that I want to bring to the fragrance collection as well."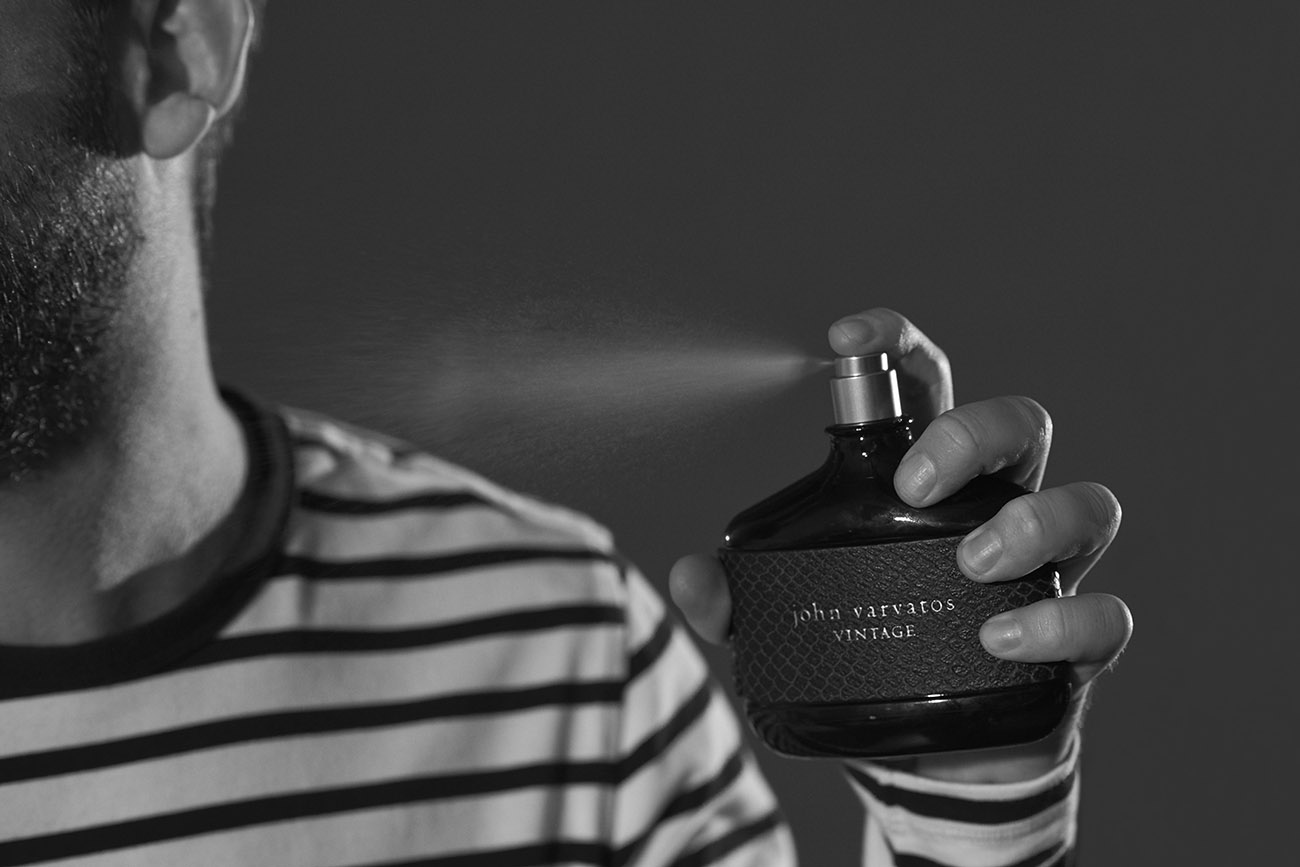 Choose something that reflects your personality, style and lifestyle.
There are several reasons certain scents work with different personality types, for example, clean-cut, sporty types will feel most comfortable in a fresher scent that's as energetic as they are with rejuvenating citrus or aquatic fragrances. Whereas a more assertive, ambitious man who wants to send a powerful message will seek out a stronger spicy cologne.
Lifestyle is also another important factor. If you work in an environment where you are in close contact with coworkers, you'll want to avoid anything that others could find overpowering. If you tend to spend several nights a week out at a bar, consider a day-to-night spray. John Varvatos Vintage is the perfect choice for this: it's wealth of Moroccan coastal plants, highlighted by a spike of crisp rhubarb has a fresh, energetic dimension for daytime, with its long lasting impression of rare woods and Turkish tobacco taking the scent into the evening.
The climate you live in should also guide your fragrance choice. The higher the mercury and the humidity, the lighter your scent should be.
Explore outside your comfort zone & follow your nose.
It can be quite a daunting process searching for the perfect scent. Don't let uncertainty and the technical complexity of fragrance scare you away. There are top and base notes in each fragrance, but the fact is that every fragrance smells different on different people, so go with your gut when selecting. Go toward the bottles that are attractive to you and start trying them little by little. Experiment with unfamiliar brands and smaller brands – they will surprise you.
Shop solo.
One of the biggest no-nos men do due to lack of knowledge is purchase a cologne on someone's recommendation without trying it out themselves first. Studies actually do suggest that a man can naturally select the cologne that works best with his natural body scent. Remember, you are the best person to determine which scent suits you. Try treating it like you are choosing a fine wine for only you to enjoy, make it an emotional choice and choose based on your smell, palette and first reaction. Most importantly, have fun with it!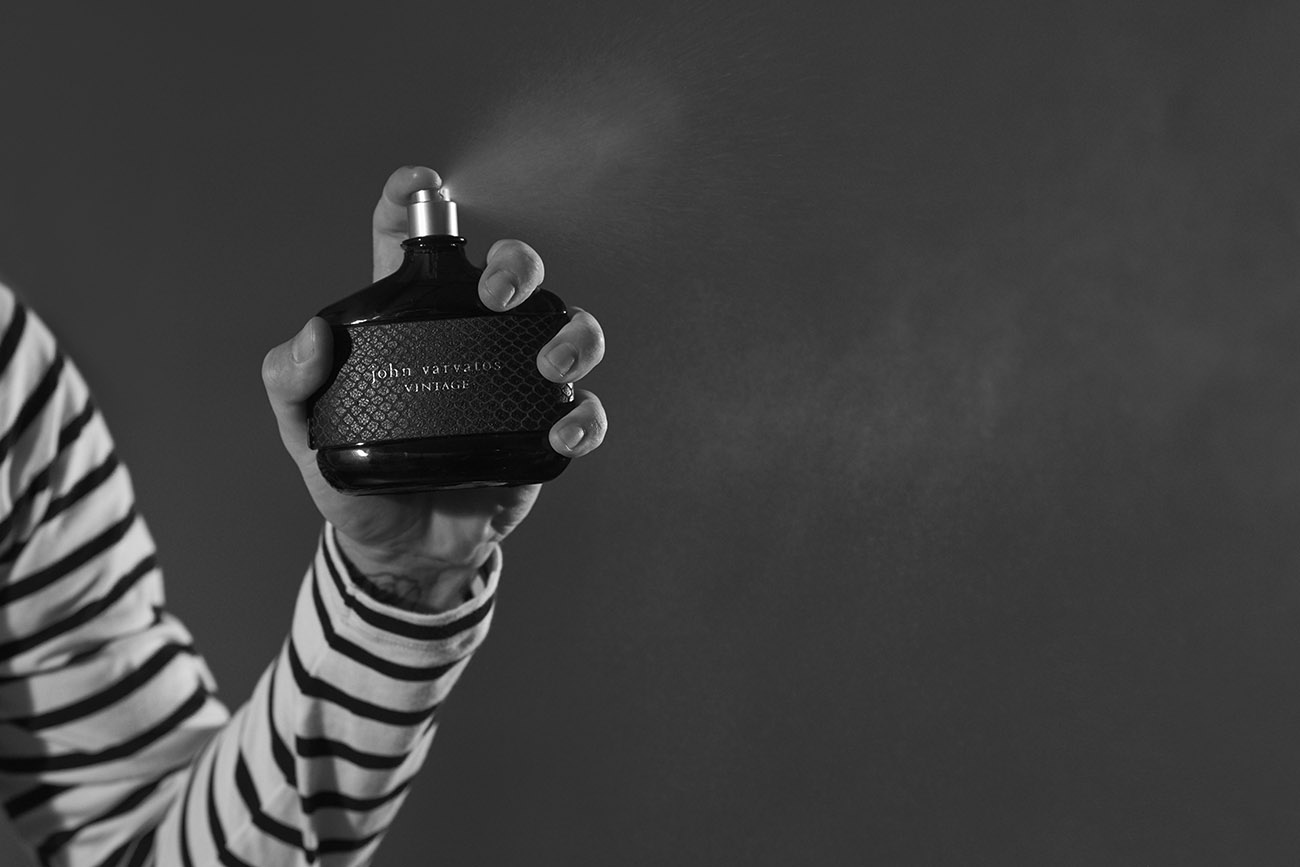 Shop the John Varvatos Vintage Fragrance 
In Exclusive Collaboration with John Varvatos
Fashion Editor Freddie Fredericks