Style : Culture
Iconic Style: Alain Delon
Words Sonny Syah, Editor, Privilege of Legends
With the reputation, style and rugged good looks that proved far greater than the big screens they were encapsulated on, or a wider reaching influence that transcended the decades in which they were productive, a handful of cinema icons have managed to achieve timeless status as ambassadors of style and fashion. One of the more prominent actors of the 60's, Frenchman Alain Delon was certainly all that and more. With an impressive film catalogue and success in both European and Hollywood industries, his influence and style has spilled over into other such spheres… perfume, watches, clothing and cigarettes sold with his name behind it testament to his ongoing legacy on a modern generation. In the 60's he cemented his status as a cinematic ladykiller, among the Cary Grant's and Clark Gable's of the big screen golden-age. Below are 3 films that exemplify the style and prowess that is now synonymous with his name.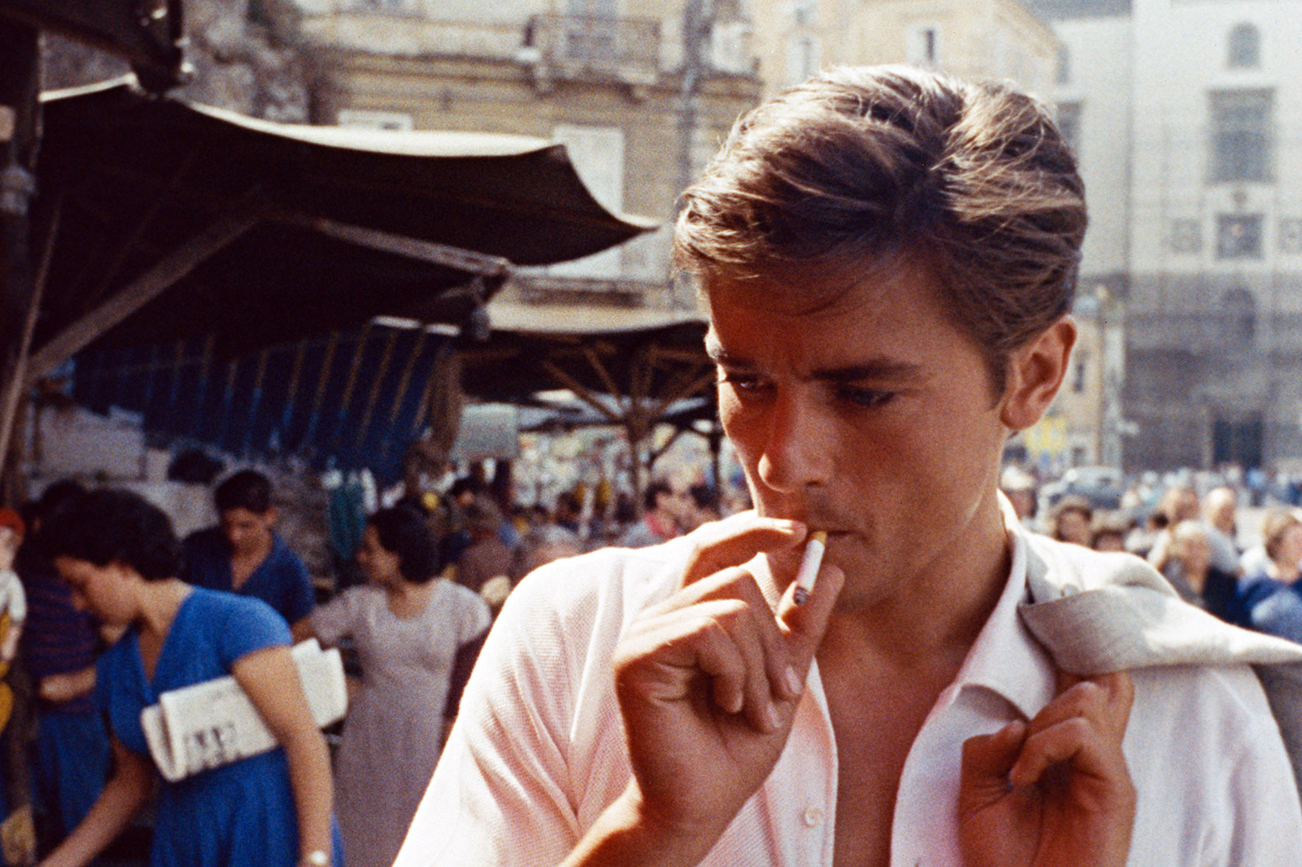 The film that gift-wrapped instant stardom in a box and delivered it to Alain Delon's doorstep was undoubtably 'Purple Noon'. The colorful adaptation of Patricia Highsmith's novel-with-teeth 'The Talented Mr Ripley', this film preceded Matt Damon's Hollywood performance by almost 4 decades. Delon brought the world of cinema to attention with his portrayal of American Tom Ripley; equally charming and deceitful in his intent to persuade his wealthy friend back to the U.S from his life in Italy, and take over his father's business. A film that leaves one drunk with the excesses of luxurious living, it was the magnetism of a young shirtless opportunist in Delon that would remodel the status quo. Directed by the award winning René Clément, the strength of 'Purple Noon' lies in it's gorgeous location shooting around Rome and coastal Italy. Delon, himself only 24 at the time wowed critics with a career defining debut ripe with suspense and eroticism… winning the praise of even Highsmith herself. A novel film that works as a guilty pleasure, the vibrant colors of bronzed bodies and blue seas under a Mediterranean sun is in itself an envious platter of refined self-indulgence.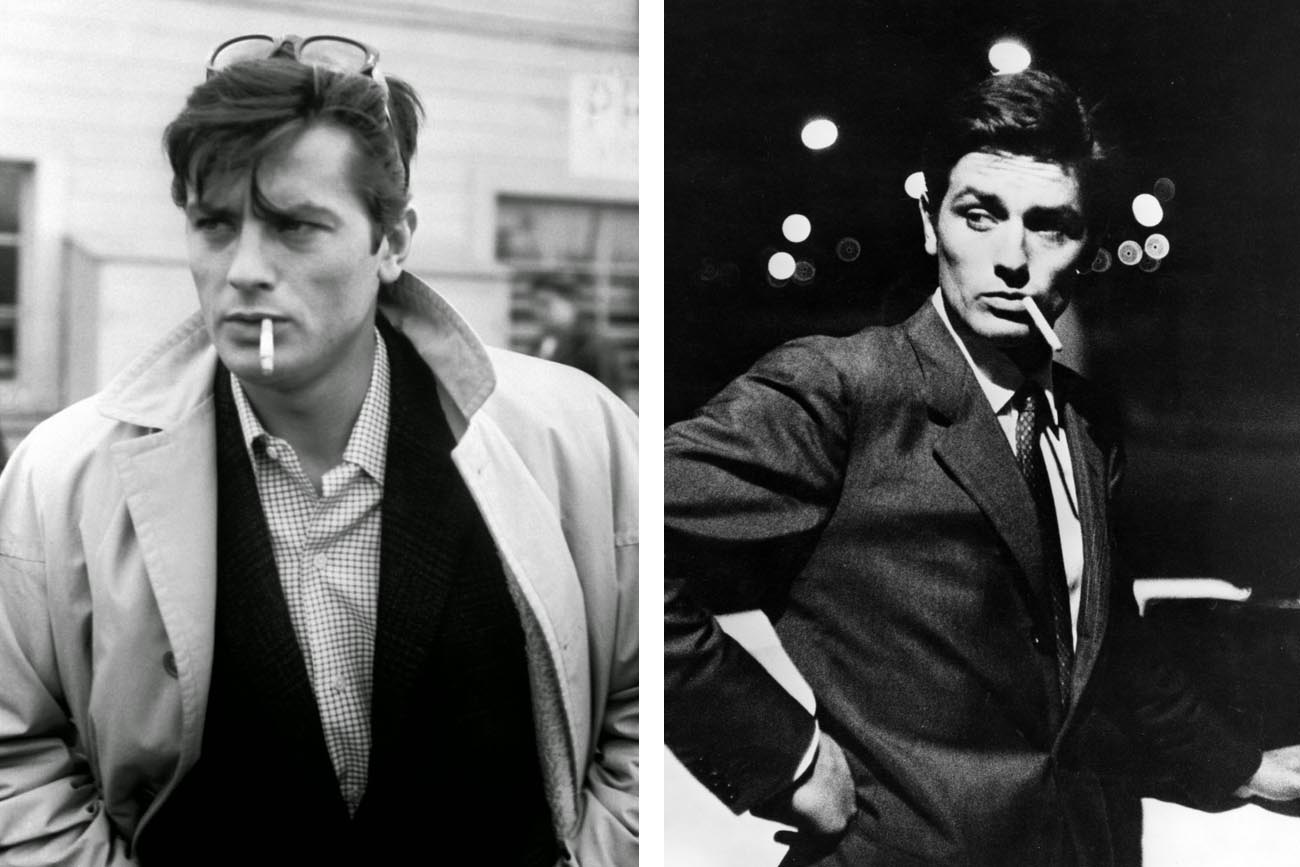 The penultimate instalment to Michelangelo Antonioni's loose trilogy on contemporary taboo, 'L'Eclisse' or 'The Eclipse' follows a young woman (the stunning Monica Vitti) who parts ways from her older lover only to fall into a tumultuous affair with a self-assured young stockbroker played to a tee by Alain Delon. Donning sharp Italian suits and besieging not only the protagonist's heart, Delon proved his worth as a natural in front of the lens. Upon the romantic backdrop of Rome and Verona in the 60's, and shot in bold black and white by cinematographer Gianni Di Venanzo, Antonioni's stylized drama is a bold piece of poetic realism in the same vein as 'L'Avventura' (1960) and 'La Notte' (1961). Winner of the Special Jury Prize at Cannes in 1962 and nominated that same year for the Palme d'Or, 'L'Eclisse' was a major influence on later generations of filmmakers like Martin Scorsese, who described it as 'less of a story and more like a poem…'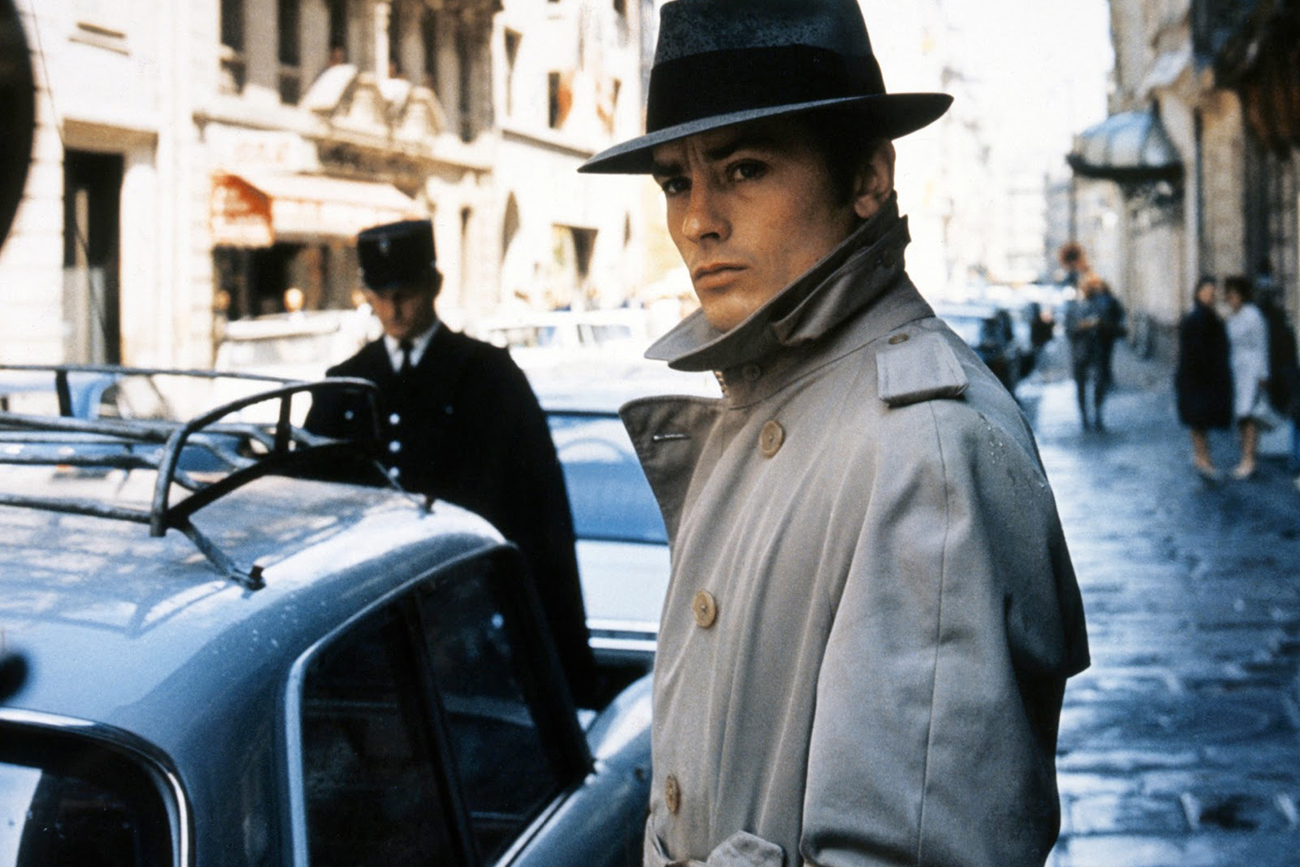 'There is no greater solitude than that of the samurai, unless it is that of the tiger in the jungle…' And with this philosophical pearl of wisdom, so begins Jean-Pierre Melville's suave crime drama- a tribute to 40's Film Noir and American gangster films of the period. Delon is perfectly fitting as Jef Costello, a lone hit man with porcelain features and calculating poker-face… the law fast closing in on him and death biting at his heels after a beautiful club singer witnesses him commit murder. Sporting a trench coat and peering out with piercing blue eyes from under a Fedora hat at the rain-soaked Parisian streets, ʻLe Samouraî' would only further solidify his reputation for the cooler roles. From the film's opening shot Delon captures our attention as he lays motionless, blowing smoke in his empty bedsit as a small bird chirps in it's cage. With a meditative plot that seems to unravel thoughtfully, we tag along through the avenues, bars and backstage areas of a seedier Paris that the characters inhabit… this all done with very little dialogue. Clearly for 'Le Samourai' it's stark minimalism is key, and Alain Delon's glacier-cool portrayal of dapper assassin is so acutely plausible because he simply does it all with so much style. His performance would influence such later films as 'The Killer' (1989), 'Ghost Dog' (1999) and 'Drive' (2011).