Cocktail Recipes with Papi Chulo
There's a real art form to the craft of cocktails and we've joined forces with the Merivale guys at Manly's uber cool joint Papi Chulo to help you out with instructions on mixing and what glassware to use. Head mixologist, Oly Fereday, has created 4 Oliver Grand recipes and to set the mood we've accompanied the recipes with some stellar illustrations, courtesy of Andrew Fairclough. Raise your glasses guys, bottoms up!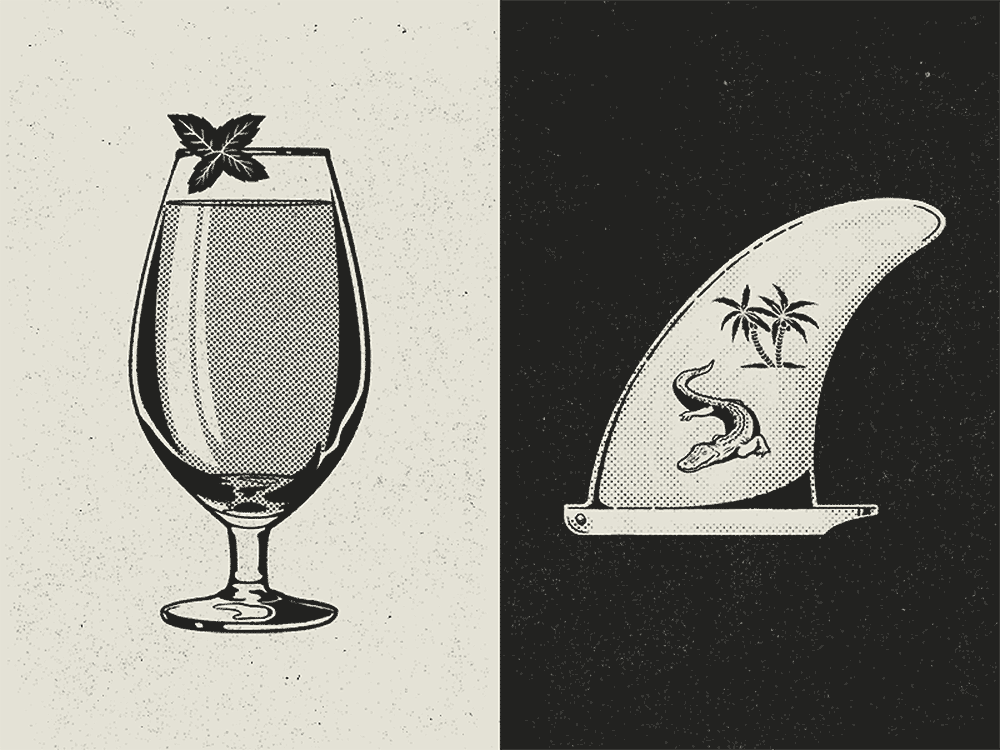 The Cravado
An instant refresher, this cocktail is known for its relatively healthy, standout presentation, its light flavours and easy drinking. A little exotic.
Ingredients:
45ml Brazillian Cachaca
75ml Coconut Water
30ml Lychee puree or 4 pitted Lychees
15ml Lime Juice
15ml Sugar Syrup
10 Mint Leaves
10 cubes of ice
Glass: Glass Beer Goblet
Garnish: Mint Sprig
Method:
Add all to a blender on highest setting and blend for 30 seconds. May need to adjust the ice levels due to size of cube. Pour into glass and garnish.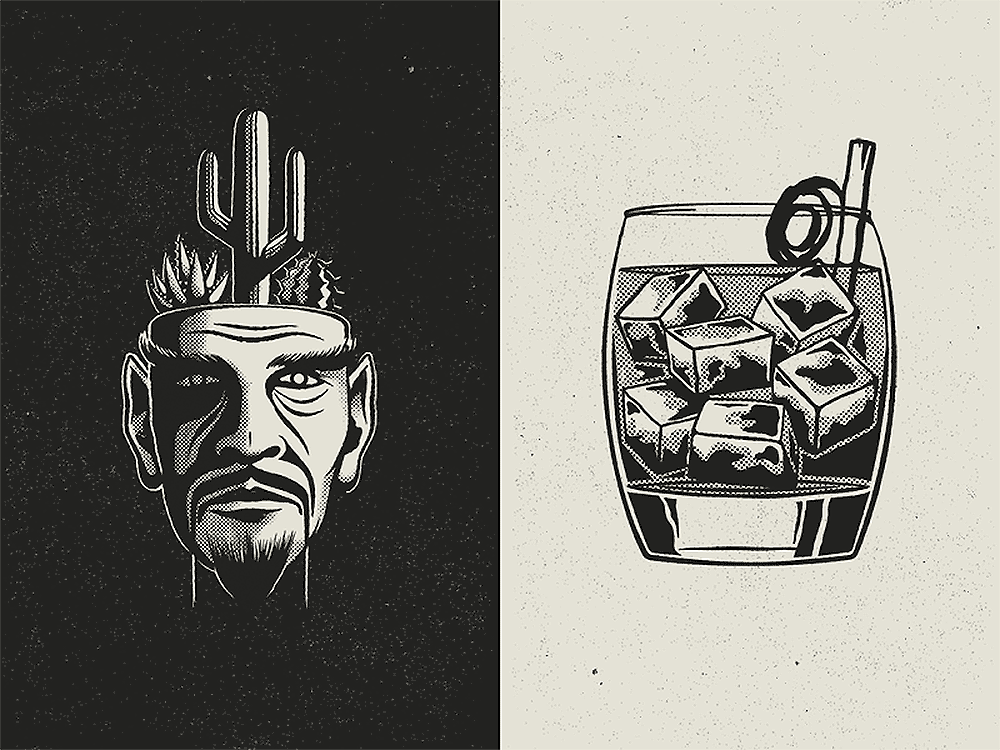 5 Spice Old Fashioned
For those cooler months, here is a flavourful Old Fashioned that evokes flavours from Asia to South America.
30ml Angostura 1919 Rum or similar
30ml Reposado Tequila
5-10ml Homemade 5 Spice Syrup*
2 Dashes Orange Bitters
Orange Peel
Glass: Rocks or Double Old Fashioned.
Garnish: Orange Peel and Cinnamon Quill
Method:
Add all ingredients to the glass, half filled with ice. Stir until ice starts to melt, then add more ice and stir again. Add 5 Spice Syrup to taste. Top with ice and garnish.
Ingredients (Homemade 5 Spice Syrup):
3x Star anise
4x Cloves
3x Cinnamon Quills
1 Tablespoon x Ground Sichuan Pepper
1 Tablespoon x Fennel seeds
500g White Sugar
500ml Water
Method:
In a pot, bring water to a boil and add sugar. Add all other ingredients and simmer for around 10min or until mixture is brown and flavourful. Let cool and then strain before bottling. Will last around 3-6 months refrigerated.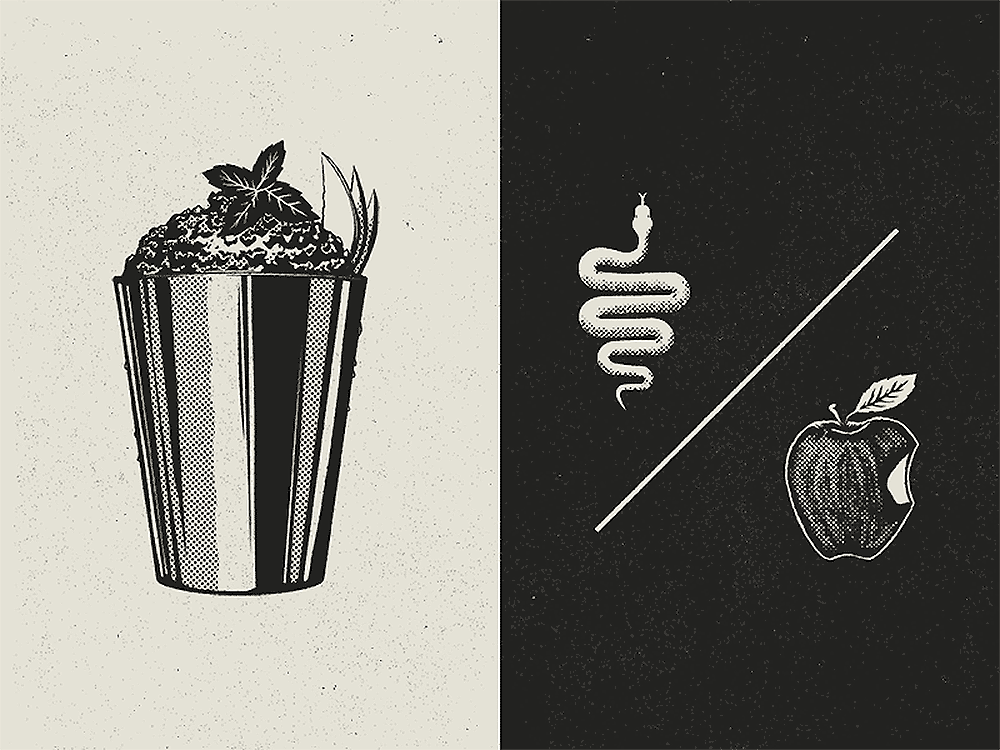 Réglisse Julep
A potent mixture, this cocktail is dynamic, from beginning to end your taste buds will not be sure whether you started with the same drink you finished with. Sweet, strong and refreshing.
30ml Gin
20ml Absinthe
10ml Apple Liqueur
5ml Sugar Syrup
8 Mint Leaves
Glass: Julep Cup
Garnish: Mint Sprig and Apple Fan
Method:
Add ingredients to Julep Cup, half filled with crushed ice. Churn mixture with a barspoon until it starts to dilute, then add more crushed ice. The more you stir, the more the drink will soften. Top and crown the cup with crushed ice and garnish. To drink
long, add 20ml fresh green apple juice.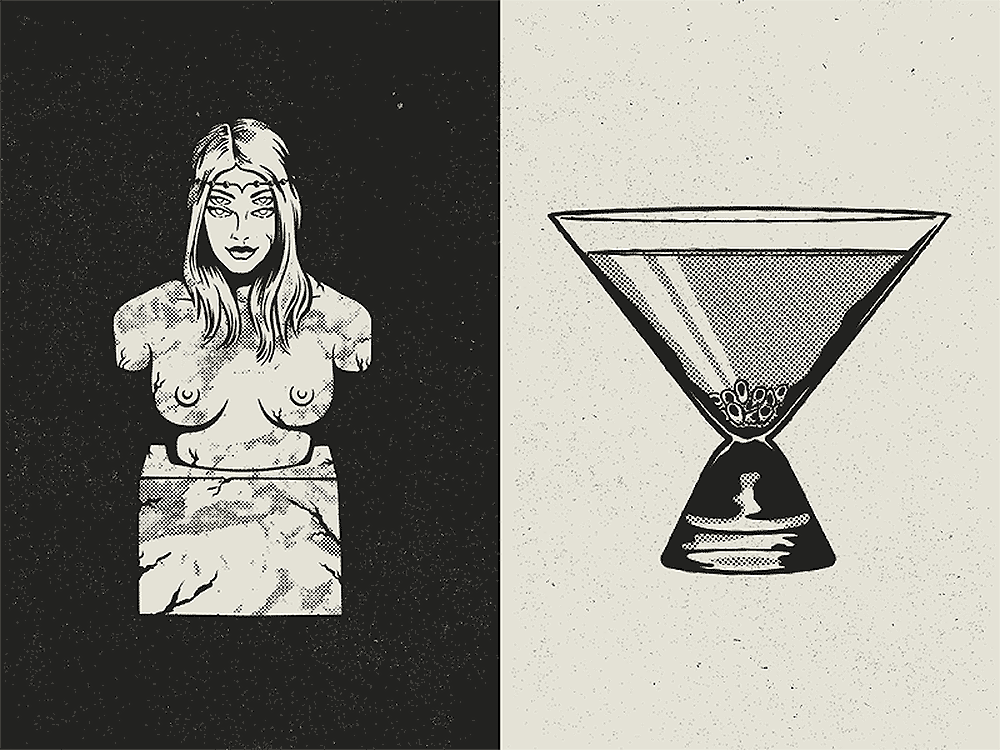 Ladykiller No. 2
Bright, fresh and seductive, this cocktail is able to weaken the knees of any who cross it.
30ml Gin
15ml Aperol
30ml Aloe Vera Juice
15ml Lemon Juice
10ml Sugar Syrup
Glass: Martini
Garnish: Passionfruit seed sink
Method:
Add all ingredients to a shaker with ice. Shake and fine strain into a Martini glass. Scoop out the seeds from ½ a passionfruit and drop them into the drink, they should sit nicely at the bottom of the glass. Reduce sugar content for more bite.
Papi Chulo
22-23 Manly Wharf, Manly | www.merivale.com.au/papichulo