Renee Bargh
Upon meeting 31-year-old beauty, Renee Bargh who hails from Byron Bay Australia, it's difficult to figure out how she manages to be stop-you-in-your-tracks gorgeous and warm at the same time. She surfs, she dances and she's funny, but the multi-talented belle is best known as the cute co-host of the Weekend Show on Extra TV. During our encounter with the lithe dream girl, Renee revealed how to get her attention. Listen up.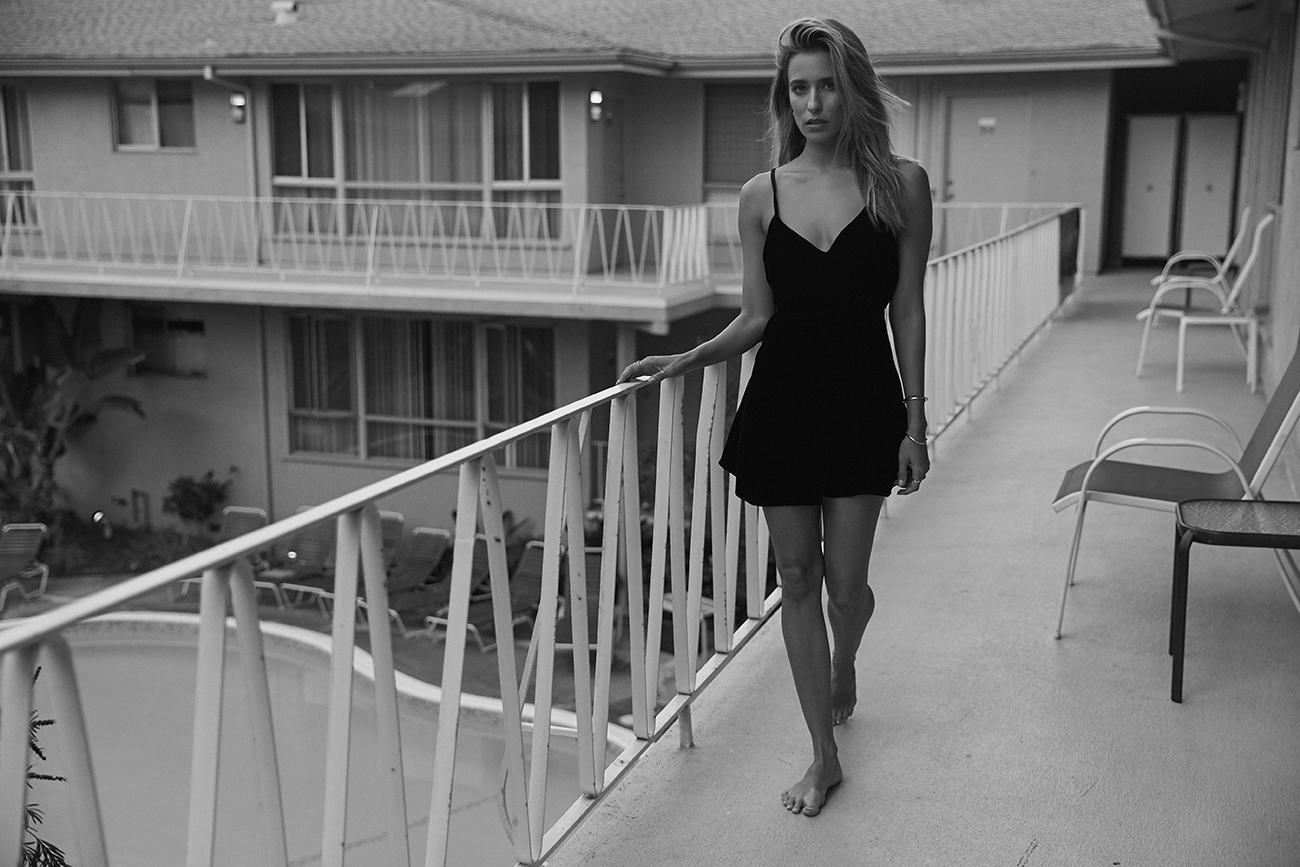 HOW DID YOU GET INTO PRESENTING?
I feel like I just fell into it. Even though it was something I was always interested in, I honestly had no idea how to pursue it. I was a dancer at the time and doing some commercial work, so after a couple of failed acting auditions, my agent suggested hosting and I landed a job co-hosting a game show called National Bingo Night. Shortly after that, I hosted a surf and travel show, followed by Channel V before moving to Los Angeles.
WHO CURRENTLY INSPIRES YOU?
I'm inspired by hard working, strong women in the industry who are authentic. I've always looked up to Jennifer Lopez – when I was a dancer and a singer but now even just as a business woman & someone who pushed herself in every aspect. I also have an incredible tribe of spiritual, compassionate women in my life who inspire me every day. And daily I'm inspired through meditation and my spirituality.
WHAT ARE YOU READING AT THE MOMENT?
Eckhart Tolle's ' A New Earth'.
WHAT WOULD YOU SAY SOME OF YOUR BEST ATTRIBUTES ARE?
I am compassionate, empathetic and honest.
WHEN DO YOU FEEL YOUR SEXIEST?
On the beach on vacation feeling relaxed and free with sandy hair and salty skin.
WHAT ATTRACTS YOU TO A GUY INITIALLY? HOW DO THEY KEEP YOUR ATTENTION?
Generally humor and wit. A great smile definitely helps but I need brains. Someone who can stimulate me regularly and teach me new things.
WHAT IS YOUR PET PEEVE WHEN IT COMES TO MENS STYLE?
Ill fitted jeans. Bootlegs are never a good look.
WHAT CAN WOMEN LEARN FROM MEN?
Not to take things personally. I think men find it a little easier to take emotion out of things, especially in business.
HOW DO YOU FIND TIME TO DATE WITH YOUR WORK SCHEDULE?
Well, for the most part, my schedule changes daily and is quite crazy and unpredictable at times and I like to spend any free time I have with friends and doing yoga. In saying that, I will make time if I'm really into someone.
WHAT WOULD BE YOUR IDEAL DATE?
A hike or beach walk (something activity based) followed by a picnic or home cooked meal. The way to my heart is definitely through my stomach.
WHAT TRAITS DO YOU VALUE MOST IN A PARTNER?
Integrity, honesty, trust, communication and a sense of adventure. Spontaneity and the desire to explore.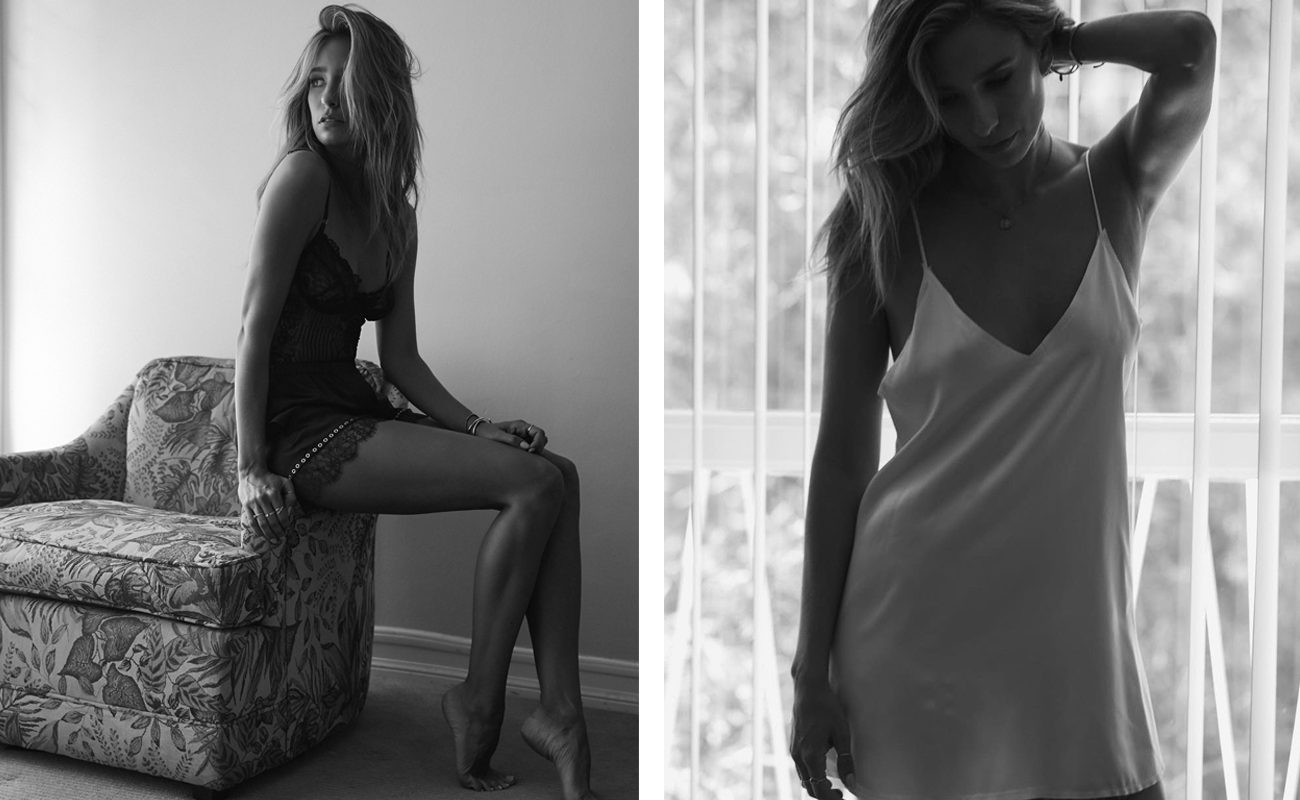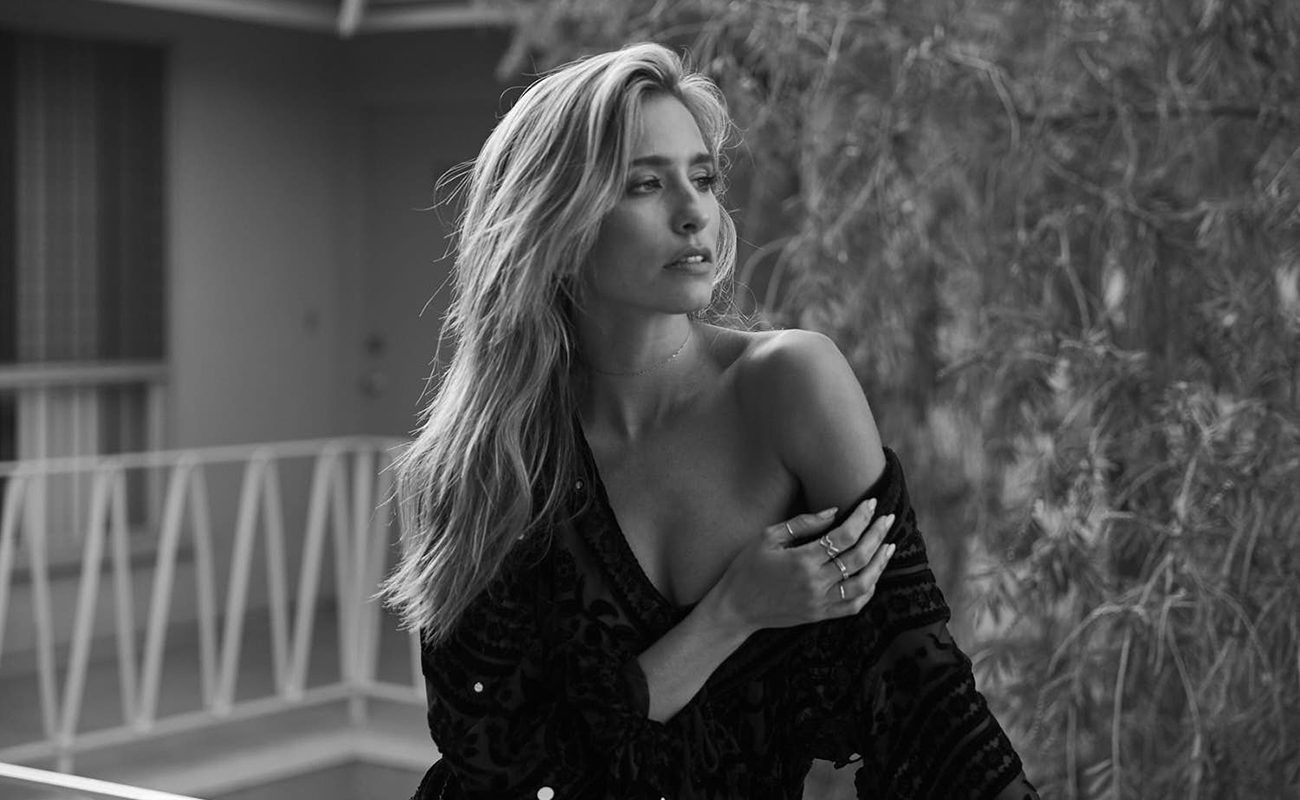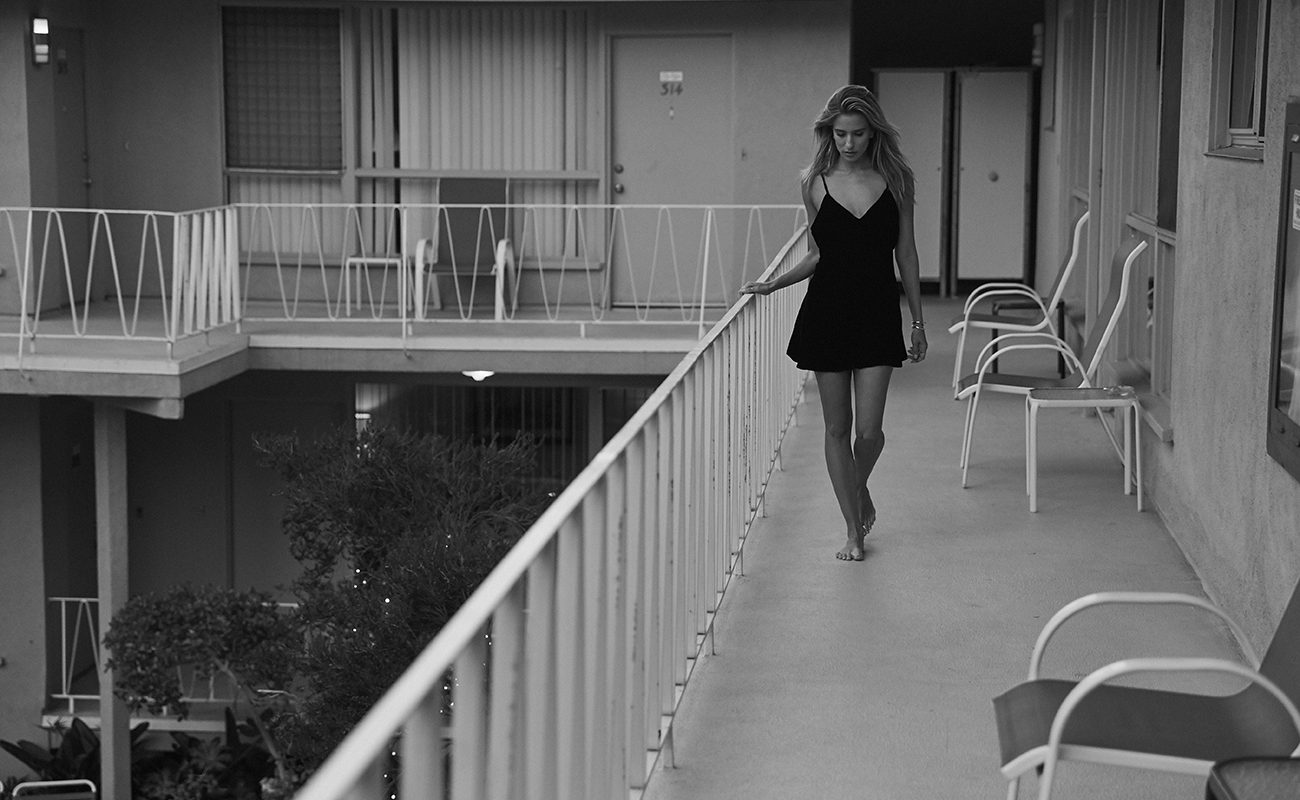 Photography Trevor King
Styling Jesse Arifien
Beauty Daniele Piersons