Living : Ambition
Six Faces of the Entrepreneur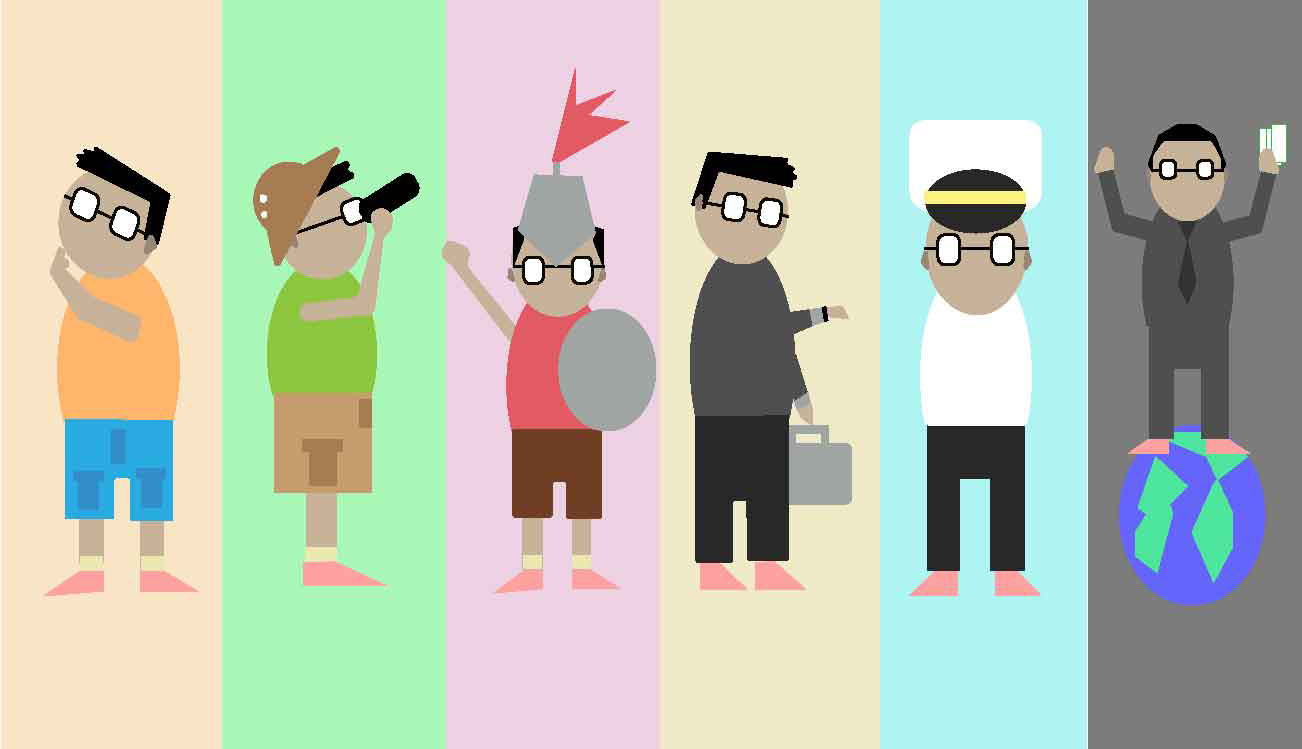 Words, Jack Delosa, Entrepreneur, Investor & Founder of the Entourage
Illustration, Ruby Forrest
The path of the entrepreneur is not for everyone. In my view, there are simple characteristics that best define those who will most likely find success in this field: those who believe that life is led by choice, not chance. Those who dream of things that never were and who have the tenacity to pursue a vision that is yet to be realised. Those who realise that you can elevate who you are by gathering with like-minded people. And those who realise that success created solely for self is empty at best and hollow at worst, while success created for self and others is why we're here.
However, your success as an entrepreneur does not just rely on who you are at the outset of your business. Experience has shown me that the number one determinate in the growth of your business is your growth. As a leader. As a person. A business will never outgrow its founder.
As a business evolves, the savvy entrepreneur will allow their actions, their input and their role to evolve alongside it. The six faces of the entrepreneur are:
STUDENT STAGE | THE LEARNER
You have not yet found what business you want to go into, but there is a pull or desire to create "something". At this stage, the entrepreneur is soul-searching and building themselves at a personal and professional level, immersing themselves in basic business principles as they learn about product-to-market fit, marketing, sales, online strategy, capital raising. This is where we learn before we enter the game.
SEED STAGE | THE EXPLORER
You now have an idea and the rubber hits the road. In my view, if you want to build a successful business then you will take time at this stage to engage with the consumer. Literally. Engage. This is the time of "iteration". The wise entrepreneur becomes an explorer; going to market quickly, cheaply, leanly; figuring out what doesn't work, changing it, then going to market again.
START UP STAGE | THE GLADIATOR
Every entrepreneur on the planet is familiar with the grind of the startup. It is 95% do and 5% think. At this stage you should be making a lot of mistakes; embrace failure and fail as quickly, cheaply and transparently as possible. Your business success depends on your ability to leverage marketing at this point. Like a gladiator in the ring, you need to do as much as you can with the limited resources and alliances you have available to you. Be innovative, collaborative and clever; find a way to compete in an unfair game.
SCALE STAGE | THE BUSINESS PERSON
This stage is about building a business that works without you and you should be spending most of your time directing, advising, coaching and mentoring. The rest of your time is about looking at the horizon. This stage is 95% think (planning, researching, communicating), and 5% do. The successful entrepreneur will shift the focus off themselves at this stage, and focus on enabling others: how well can you move and inspire other people?
STRATEGY STAGE | THE CHESS MASTER
The ship that is your business is significantly bigger now, and it takes longer to change course. Therefore, your job now is to be the captain of the ship; to stand on the bridge, stare into and over the horizon, and determine how upcoming events may affect your business and how you can best create the future.
SELL OR STRIVE STAGE | THE INVESTOR
This is the stage where you can choose to sell your business, or strive for a greater global presence. For the top 1% entrepreneurs in the world, business is the game of building value. Your business is your creation – it has your heartbeat and always should – as an entrepreneur we now need to also view it as an asset and assess how we can maximise it's value.
Anticipation is power. Who you need to be as an entrepreneur at each stage of the game is completely different, however if we have anticipation as to who we need to be in the next phase, then we have anticipation of the path we must walk. As long as you, the entrepreneur, adapt what you do in tandem with the development of your business, you will have every opportunity to realise incredible growth; success. Greatness.