Style : Interview
The Creative Director Bringing a New Energy to the 85-Year-Old Australian Brand
Most famously known for it's comfortable, affordable, and durable footwear offering, R.M.Williams, has delivered high-quality, simplistic boots since 1932. Over the years they have established themselves as staple classics for every man's lifestyle, recently expanding on the international scene, opening a store in Soho, NYC.
Upon the launch of their Autumn/Winter 2017 collection, R.M.Williams introduced their new head designer Jeremy Hershan. First emerging in the men's fashion scene in 2009 when he was appointed as an assistant menswear designer at Savile Row's Gieves & Hawkes, he then went on to complete an apprenticeship with Kris Van Assche, Artistic Director of Dior Homme in Paris, followed by a four-year tenure at Alfred Dunhill before becoming the new Head of Design at R.M.Williams.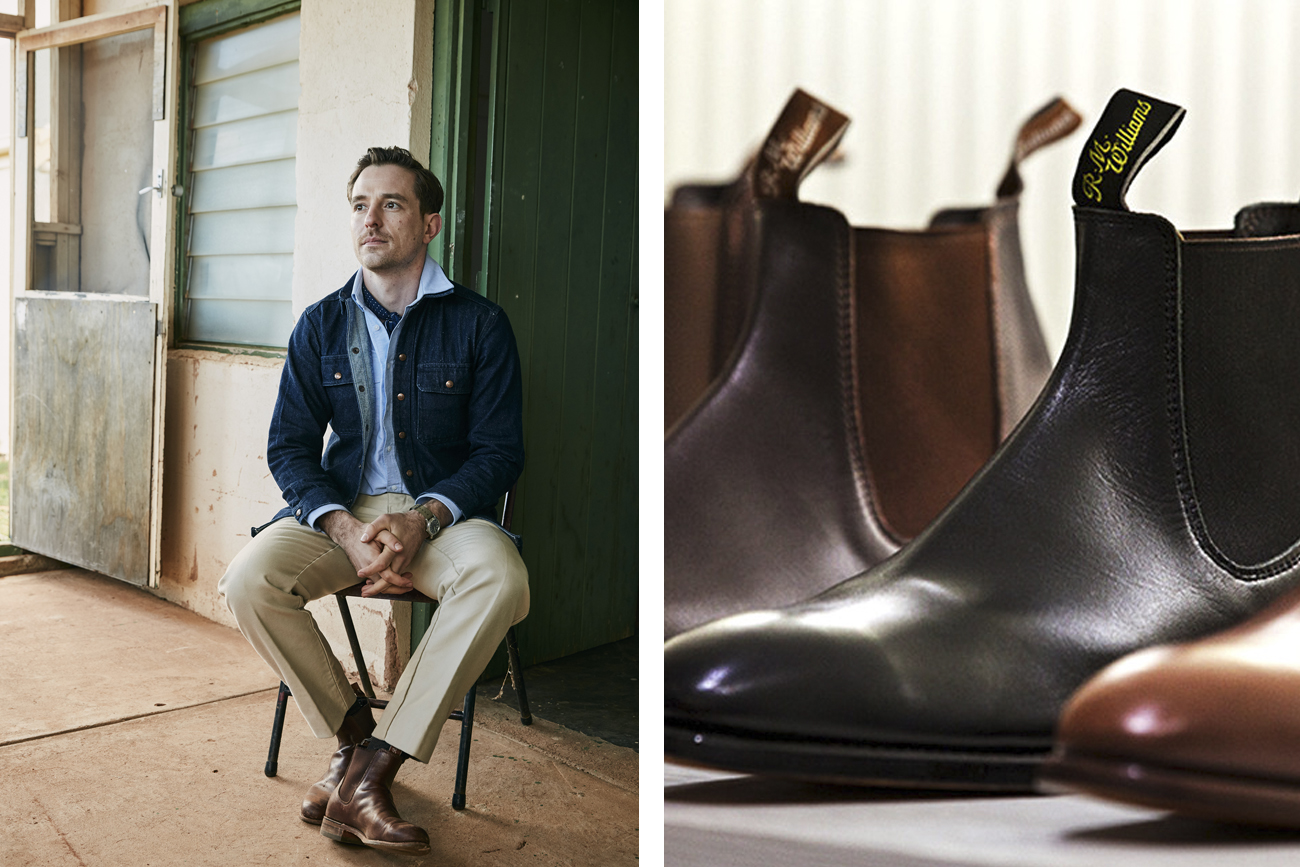 YOUR BACKGROUND HAS MOSTLY BEEN WITH EUROPEAN AND BRITISH BRANDS. HOW WAS IT RETURNING TO YOUR ROOTS, DESIGNING FOR AN AUSTRALIAN BRAND?
Being incredibly passionate about quality and craftsmanship, I had always been an admirer of the brand. R.M.Williams boots have been a staple of my wardrobe since my early 20s. When the opportunity to take the lead creative role and play a crucial part in the next chapter of this great brand's history, I jumped at the opportunity.
At R.M.Williams, I am able to draw on my experience working for some of the great heritage brands in the U.K. One of the big attractions for me was the incredibly rich history and the knowledge and expertise that come with that. There is an archive that dates back to the 1930s, which is always an inspiring place to start for a designer to look for ideas to breath new life into.
WHAT'S YOUR FAVORITE PART OF THE CREATIVE PROCESS?
I am a research nut so I love working into the early exploratory stages of the design process where you are exploring mood, color and overall creative direction. I am constantly compiling things that inspire me whether it be a stylish old boy I have photographed in the street, moments taken from film or references from music and art. I love the process of working into archives and sourcing vintage pieces to uncover beautiful details from the past to reinterpret for the future. Seeing designs come to life at the end of a season and presenting them in a way that's true to your vision rounds off the process. As with most creatives, I am never entirely satisfied which makes you strive harder to better or evolve your ideas each season.
I love the process of working into archives and sourcing vintage pieces to uncover beautiful details from the past to reinterpret for the future.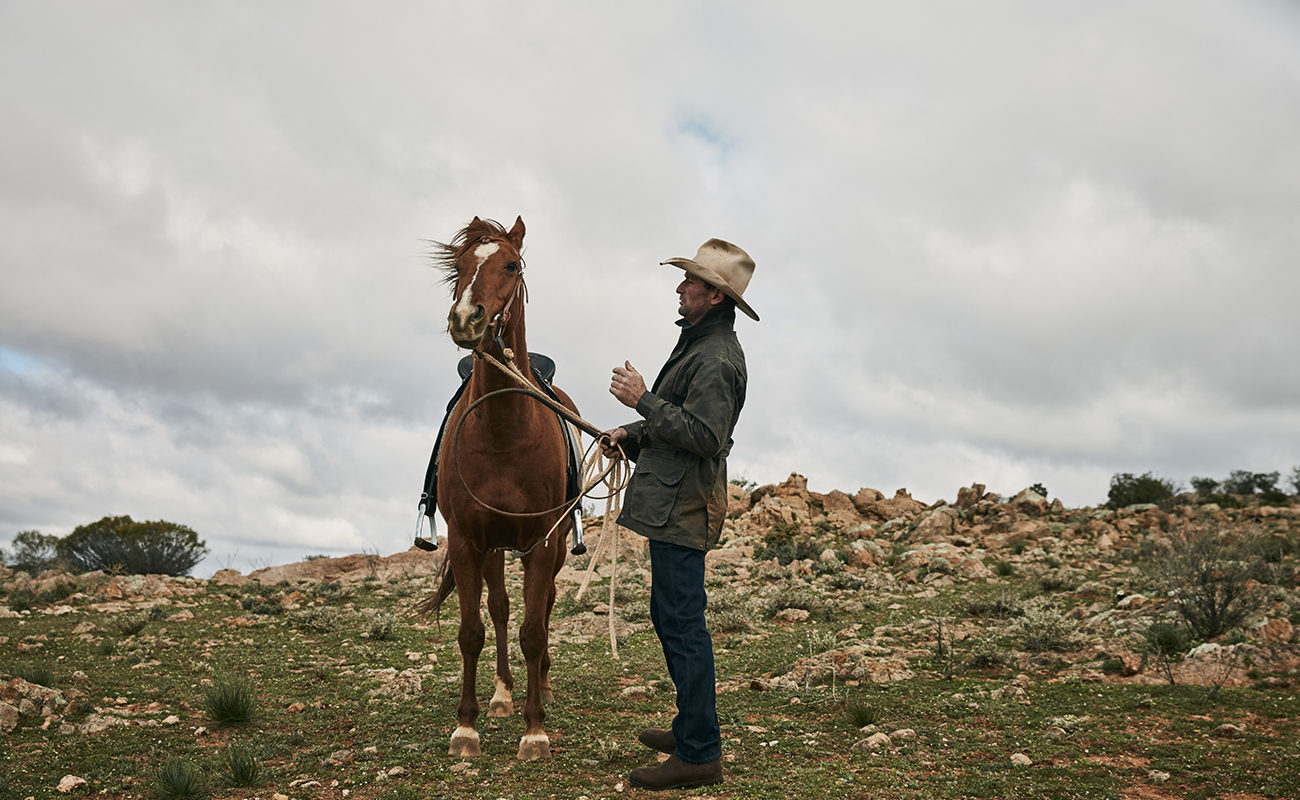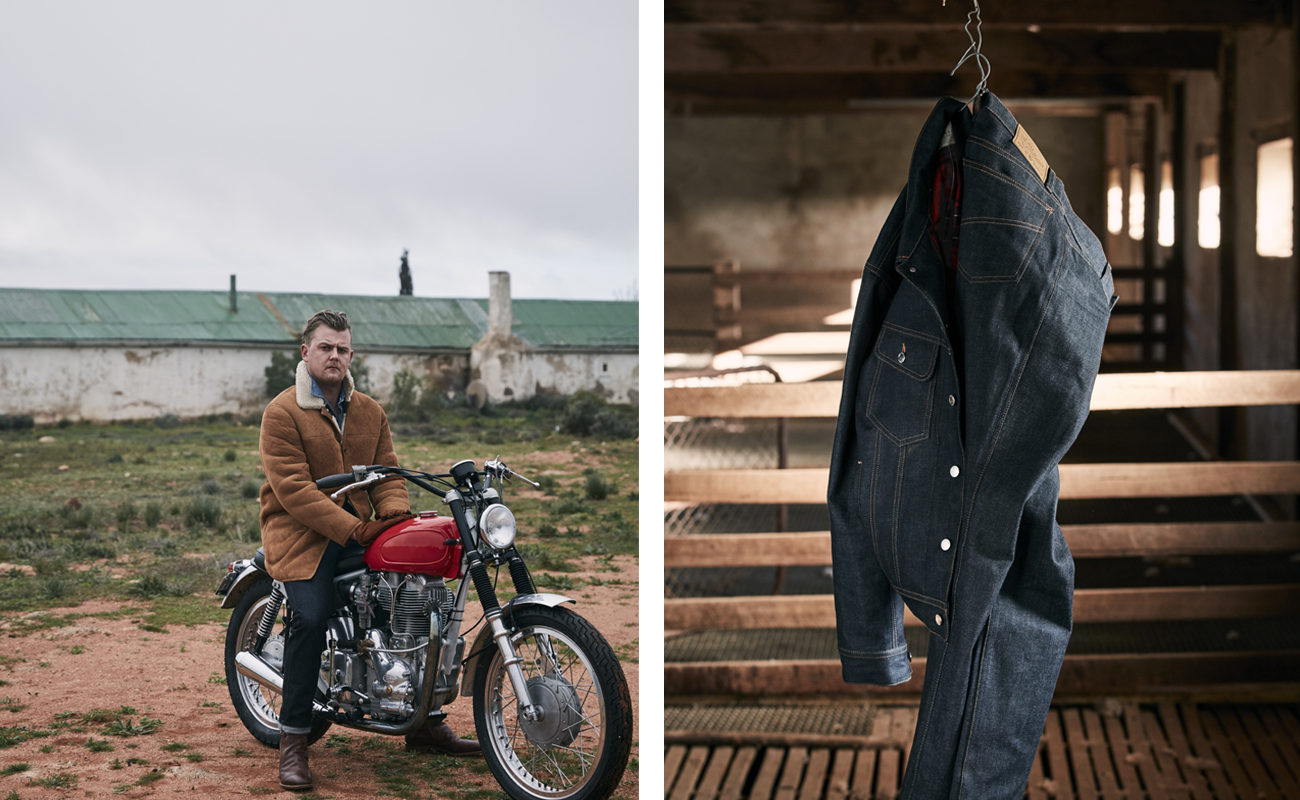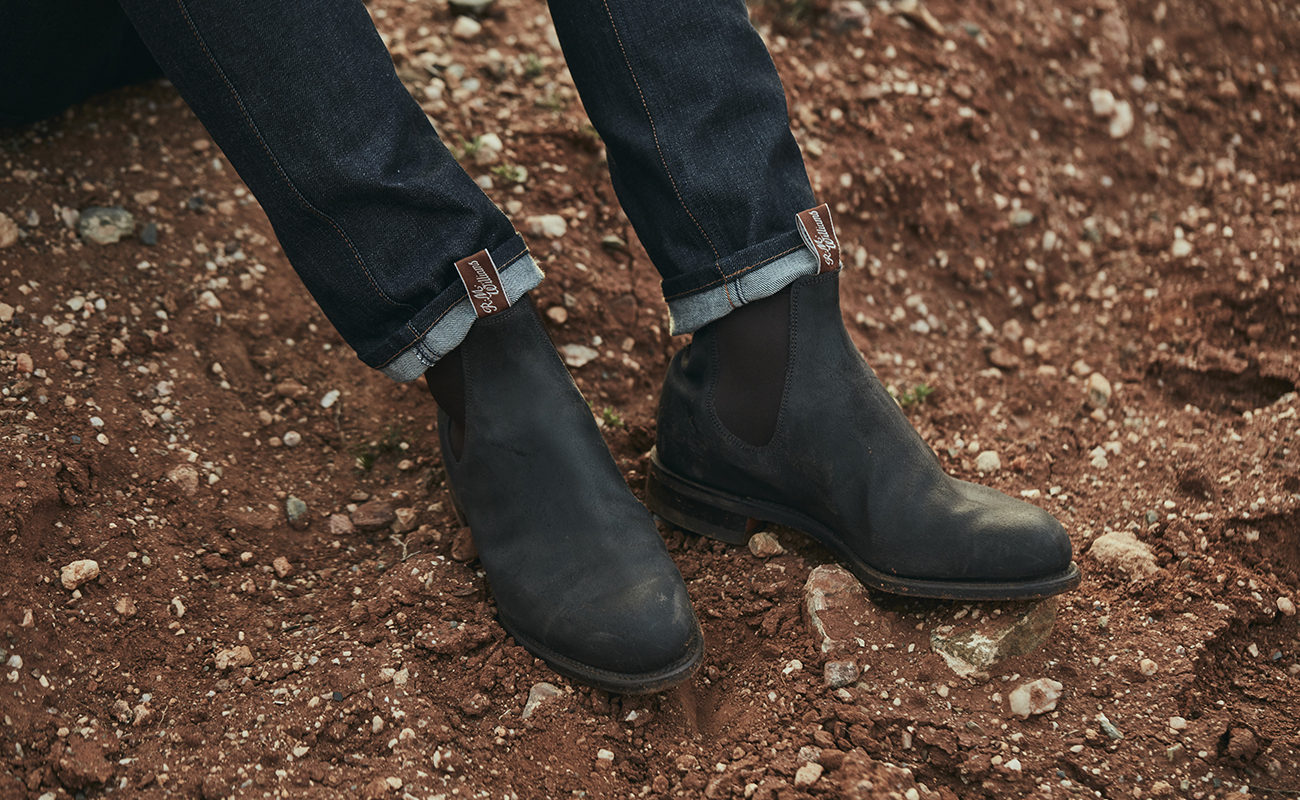 WHAT IS THE MOST REWARDING THING ABOUT BEING A DESIGNER?
For me, it's about making honest, well-crafted product that stands the test of time.
HOW MUCH DOES THE BRAND'S ETHOS PLAY INTO THE DESIGN PROCESS?
The brand's ethos is always at the forefront of my thinking. You have to respect the past and R.M.Williams is a heritage brand with 85 years of incredible history. Craftsmanship, quality, and purposeful design are integral to everything we do. The brand tenets of 'designed with purpose' and 'built to last' act as mantras. There is also a sense of rugged elegance, which for me forms a thread throughout the brand history and provides an overarching code for everything I design into.
WHAT DO YOU BELIEVE IS THE KEY TO EVOLVING AND STAYING RELEVANT WHILST ALWAYS BEING CONSCIOUS OF THE BRAND'S DNA AND R.M.WILLIAMS HERITAGE AND CRAFTMANSHIP?
R.M.Williams has timeless appeal best exemplified by the boots. Some of our signature styles have not changed since their inception in the 1930s. The way in which we make our boots by hand in the Adelaide workshop has not changed a great deal either. There is a purity to that which I find very inspiring. Innovation, however, is important and we have introduced new techniques such as burnishing. The reference point for the burnishing was a beautiful time worn saddle from our archive and we have trained our craftsman to replicate this finish by hand staining and working the leather to a rich signature patina over time. I am always looking at ways to evolve each season, introducing new designs that are true to DNA for a new audience and breathing new life into iconic styles through innovations in material, cut and finish.
WHAT ARE YOU MOST EXCITED ABOUT FOR THE FUTURE OF R.M.WILLIAMS?
R.M.Williams has long had a strong presence in the heartland of Australia. While staying true to this heritage and loyal customer, it's our intention to increase our footprint in the urban capitals of Australia and beyond. It was always RM's dream to take this brand to new shores and we are working towards an expanded presence in the US and UK and a new global audience. We make the best elastic sided boots in the world and its time to share this great brand story.