Style : Interview
Josh & Tull Price
FEIT's minimal, cool aesthetic have placed the brand at the forefront of the industry. This week brothers, Josh and Tull Price tells us about being in business with family and the delicate balance between business and creativity.
On how FEIT came to life.
FEIT was founded as a response to the global footwear market that has been saturated with poorly constructed, homogenised, synthetic shoes that produce a staggering amount of harmful industrial waste, and a desire to personalise the footwear experience, on both the production and retail fronts.
On life before FEIT.
We grew up between Sydney and Israel, and always got along. Tull founded Royal Elastics in 1996, and grew it into a global cult footwear brand, I supported Tull overseeing a great amount of the companies grass roots marketing and events. In 2002 Tull sold the majority stake to  K-Swiss, stayed on as president but left 2 years laser, and began to reevaluate, and the FEIT journey began.
On early days of FEIT.
Like any new business you have to be scrappy, do everything on a shoe string, and handle just about everything yourself.
On working with your brother.
Great… for the most part! We have pretty distinct roles in the company and share a very similar vision, which definitely helps. That's not to say there aren't disagreements, but we were careful to address how best to approach these before the first one arose.
On how to maintain a business mindset whilst being creative.
We are very fortunate on this front. Our processes are driven by our methods and it seems to have struck a chord with enough people that we can have a viable business. We've never considered changing the way we do things in order to sell more products. That being said, it is always a balance between the two. We have to sometimes fight our creative urges in order to remain on the right path and it can quickly go to waste if you ignore the business side. Creativity and business are not mutually exclusive though. You can meld the two and you can also be creative when it comes to many facets of a business, not solely design or marketing.
On the biggest perk of working for yourself.
It's a double edged sword, but the biggest perk for us is being able to do what we want and choose how we want to do it.
…And the struggles.
Challenges are constant and sometimes difficult, but also part of the fun. We never expected a straight forward ride. We derive pleasure from overcoming challenges and hopefully learn something when we don't overcome them.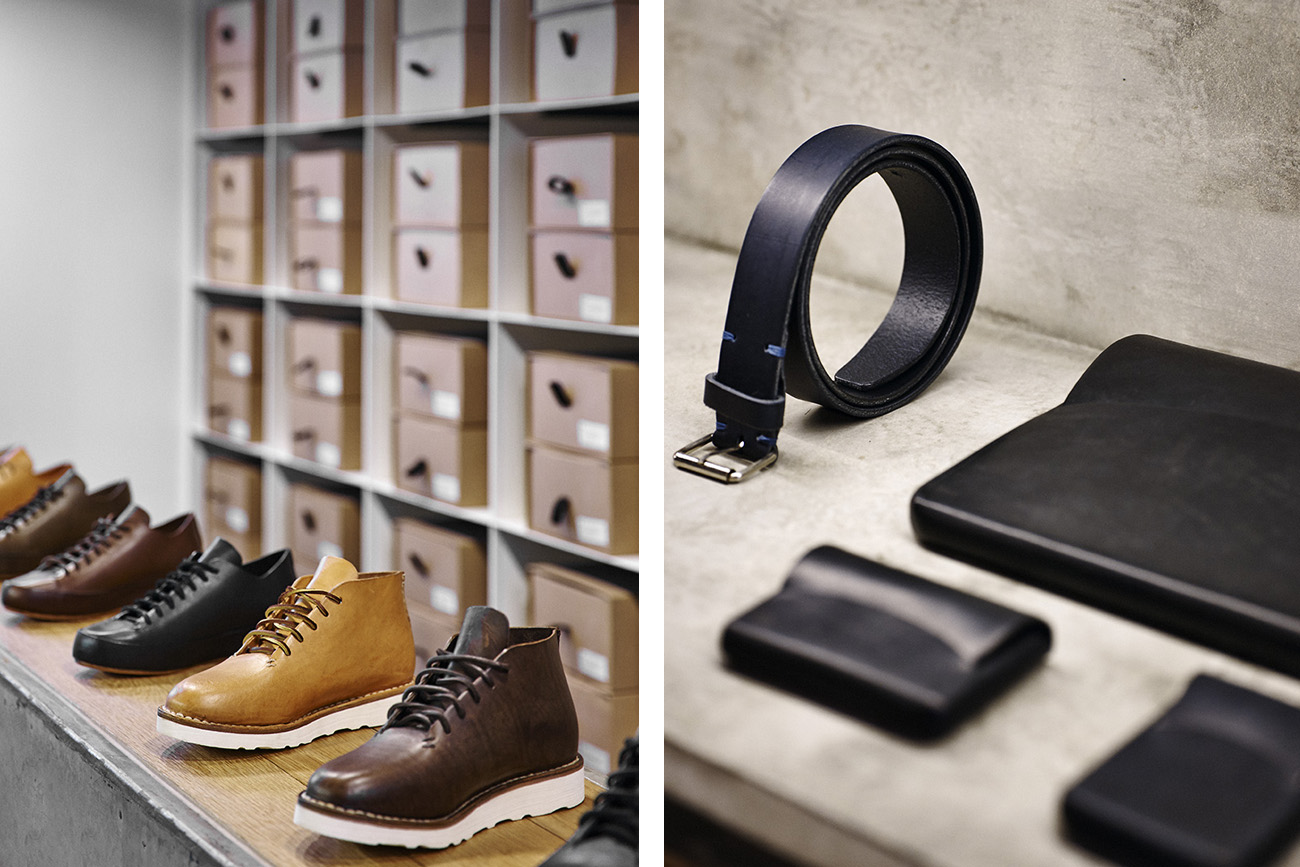 On the secret to staying focused and innovative.
The challenge of improving what we do and learning more and more is a big driver and working with amazing people definitely helps. We are fortunate to work with real experts who are great craftspeople and are very good at what they do. This is infectious. On top of that our loyal and appreciative customers really encourage us too.
On the FEIT customer.
He or she appreciates the way we do things – Hand made, natural and low impact products. They can also identify with our clean aesthetic.
On online retail and it's effect on the fashion industry.
Things go on sale before they even have a chance to live and breathe. The consumer has come to expect this and often at times won't buy at full price. This creates a pricing battle which is a losing battle and devalues ones creative goods. FEIT doesn't follow the traditional fashion calendar. Our products are created in extremely limited numbers and most products are "core" and are sold season after season as classic styles.