Style : Grooming
Hair Styles for the Modern Man
1Slick Rick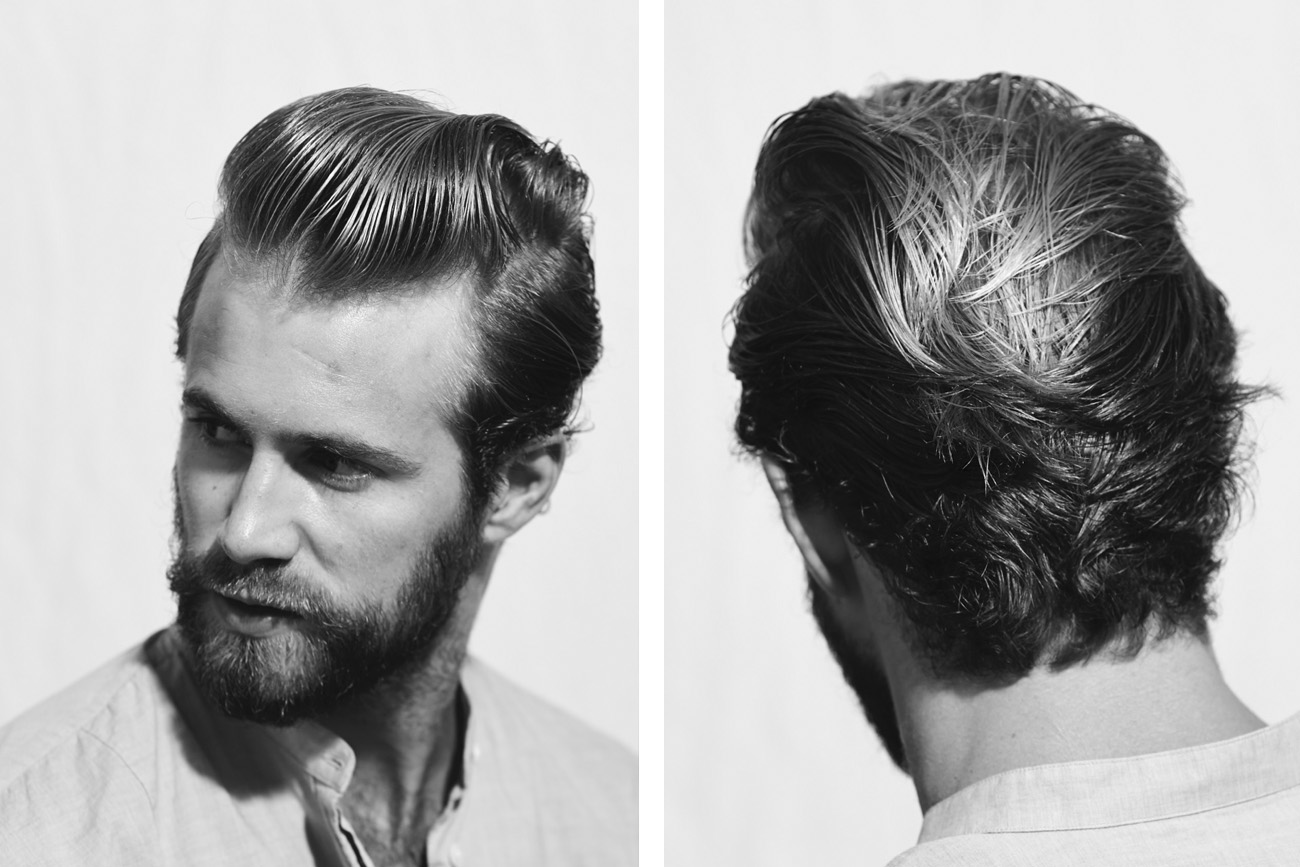 WHERE TO WEAR
Reminiscent of the fifties pompadour, this modern style is perfect for everyday wear for the modern man and is equally at home tressing up a tuxedo as it is with jeans and a white t-shirt.
Growing your hair out from short to longer, or going for a shorter look after having long hair without being too literal and tailored can be tricky, so it's nice to know you can have some versatility with your hair.
HOW TO
1. Shampoo and condition your hair with a professional hair care product that's prescribed for your type.
2. Towel dry thoroughly and apply a generous amount of pomade to damp hair (I like Fatboy Tough Guy) and comb through with a tailored comb.
3. Use the wide teeth of the comb to comb your hair forward and backwards helping to distribute the pomade throughout your hair.
4. Make a clean parting on one side, then comb your hair down and across (away from the parting) before flicking it back up and over with the comb. Push the sides all the way back so that they overlap at centre back in a D.A (ducks arse).
HOT TIP
Long strokes with the comb maintaining contact with the scalp help to control the hair. Use the fine end of the comb for greater control.
2Blow Out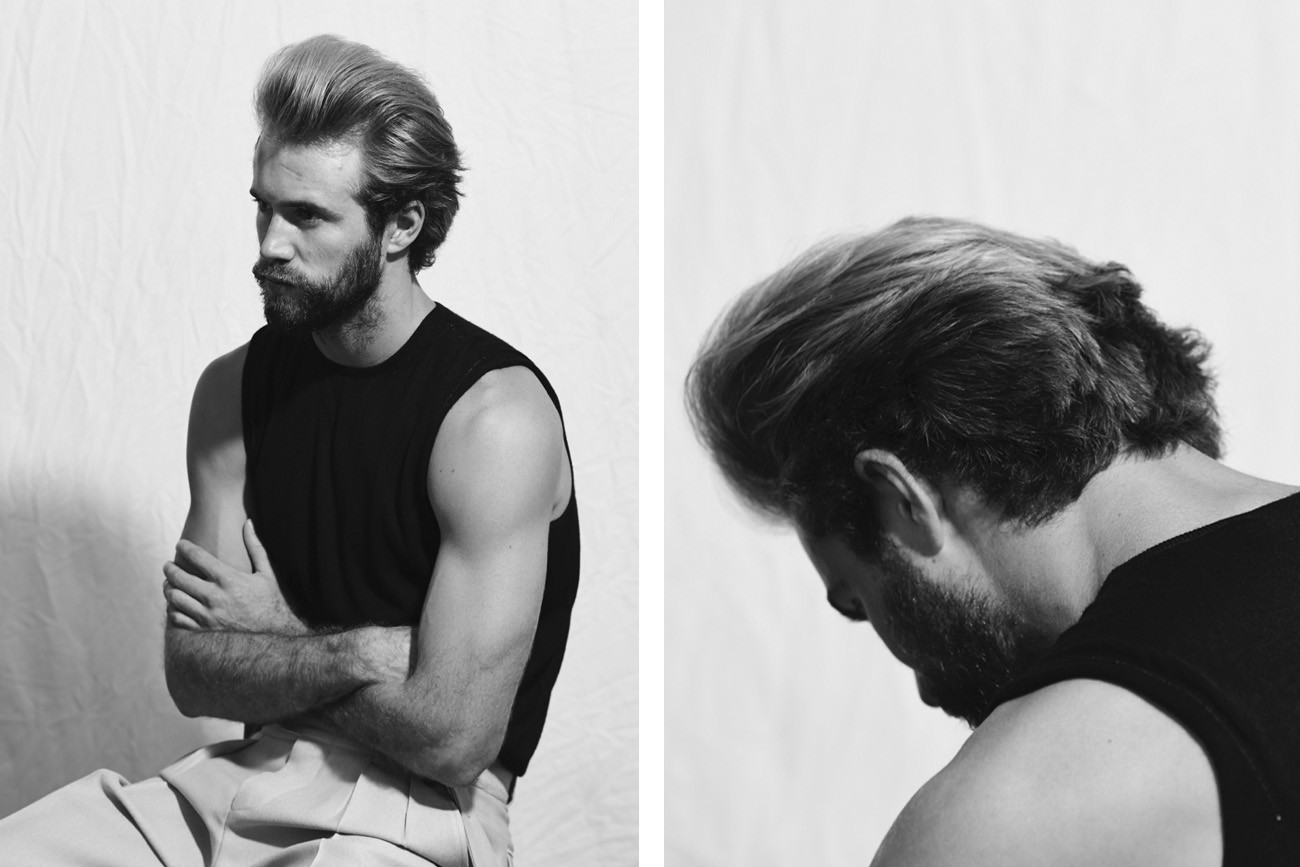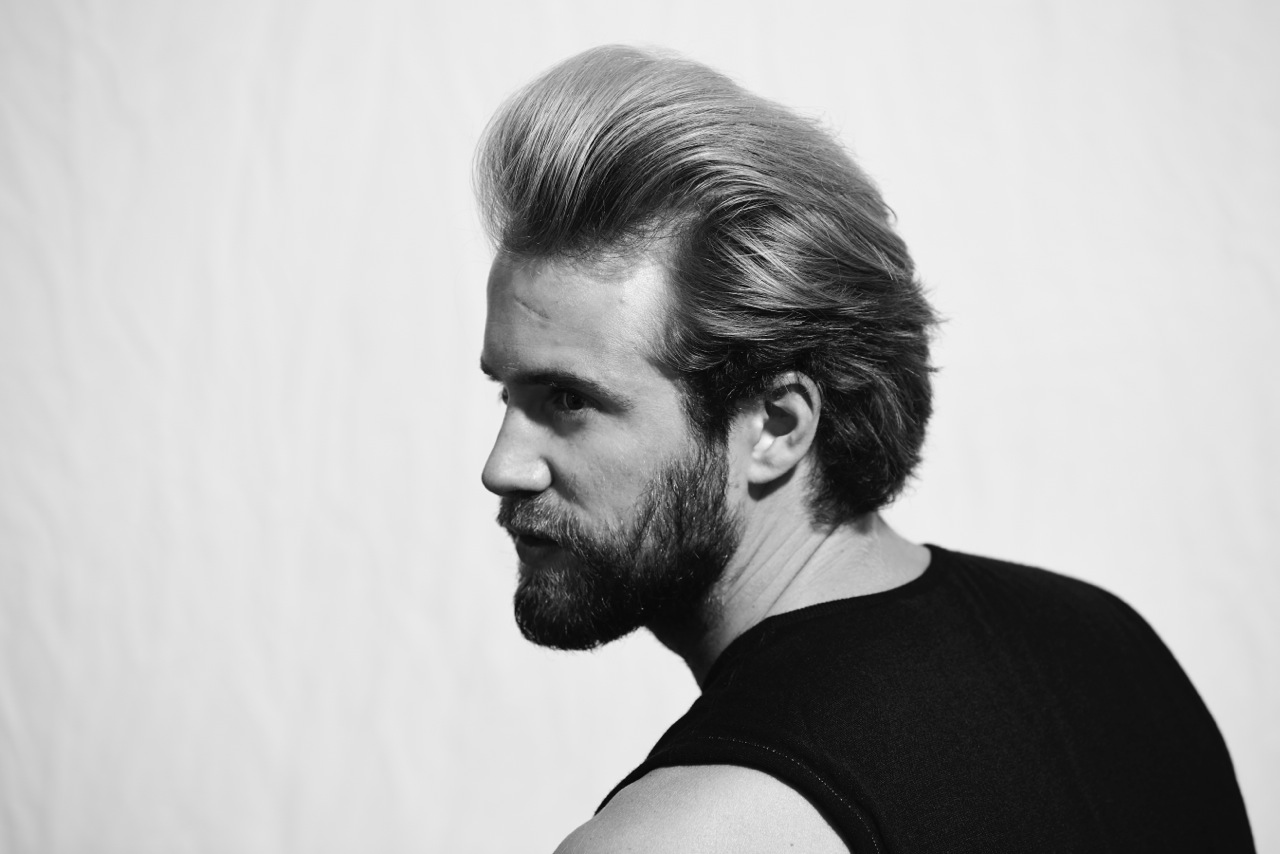 WHERE TO WEAR
A modern take on a classic 90's feel, this look is ideal for the fashion forward dude with the confidence to be his own man and make his own mark on the world. In the past we would have associated this look with some of our favourite action heroes like Chuck Norris or Roger Moore as 007. Modern icons who blow dry their hair regularly include George Clooney and Matthew McConaughey.
HOW TO
1. Shampoo and condition your hair.
2. Apply some medium hold styling mousse like Redken's Full Effect and blast hair with a hot hairdryer until it's 95% dry.
3. Grab a hairbrush (denman or vent style are ideal) and brush it back off the face while blowing hot air from the hairdryer in the same direction as you're brushing it. Continue until it's 100% dry.
4. Brush it up and back off your face and spray lightly with a medium hold hairspray from arms length.
HOT TIP
Keep it modern by not making it too perfect before you spray. A little looseness adds a lot of cool.
3Mo Money Mo Money, Money Mo
WHERE TO WEAR
Ever since movember became a way to raise money for men's health and wellbeing, neglecting to run the razor over the top lip has become more than just a month long conversation starter. For some it has become a way life. Those of us brave enough to rock the lip caterpillar all year round (this includes myself) should be aware of a few key points to keep it kissable.
HOW TO
1. Trim that puppy! Use a small pair of scissors (very carefully around the soft tissue of your lips) to keep your mo in shape. Otherwise grab a small male grooming clipper to keep the stray hairs off your top lip and out of your nose. Please use a different clipper for your mo than your manscaping. Who knows what has been in and around your mouth and I would hate for that to be anywhere near your private regions!
2. Wax. And that means shaping wax, not hair removal wax. Clubman is a great easy to use moustache wax in a tube. It comes in clear and brown (I recommend the clear as the brown could make you look like your dad trying not to go grey) and, like vegemite, a little goes a long way. Apply a very small lentil sized ball of wax to your fingertips, warm it by rubbing it between the balls of your fingers and twist into the ends of your stache to give it that twenties twirl.
Photography: Trevor King 
Model: Tom Bull  
Words & Grooming Richard Kavanagh 
Styling Jesse Arifien