Nathalie Darcas
Meet Nathalie Darcas. The model, based in LA who speaks fluent French and would happily choose bed over the club any day spent a day with us in Malibu where we got to know the girl-next-door beauty better.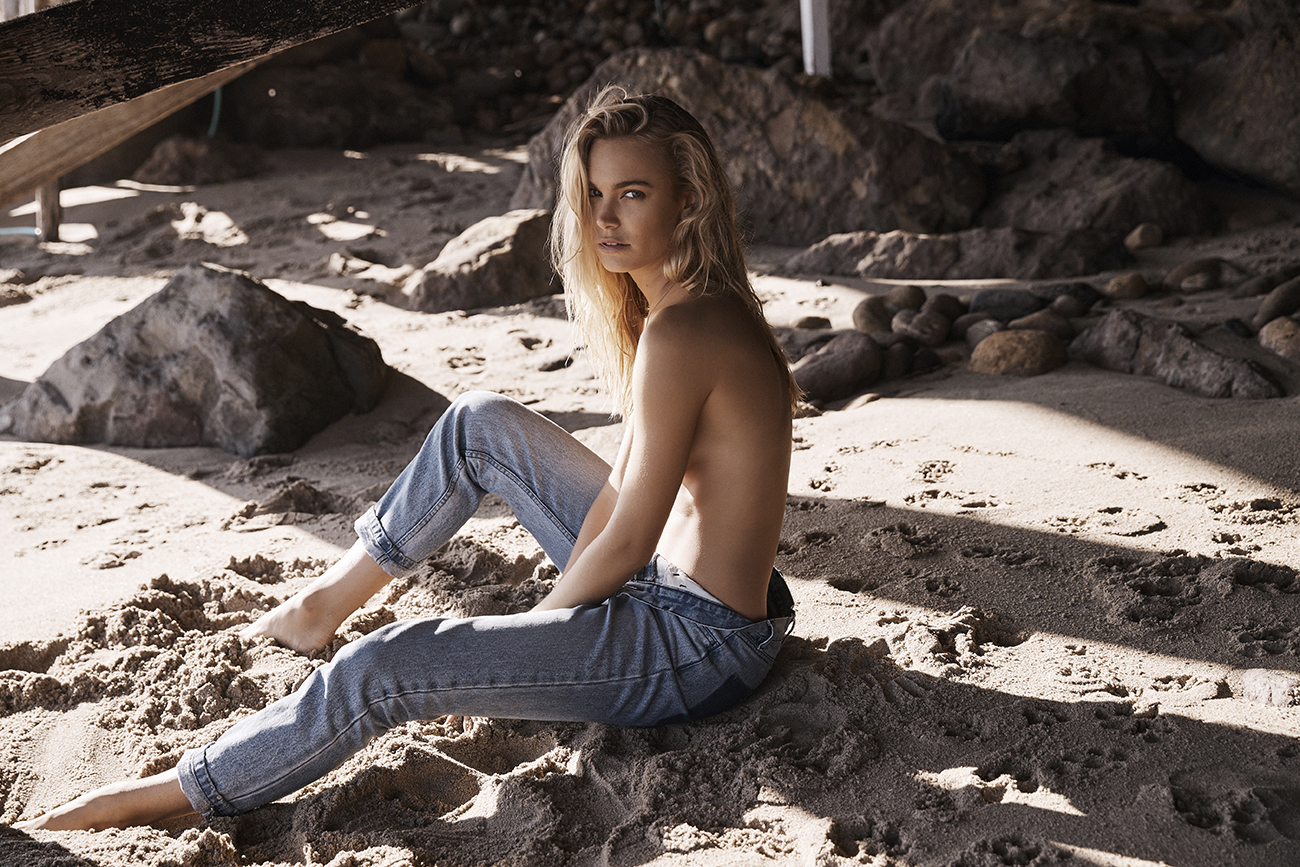 WHAT ARE  SOME KEY THINGS TO STAYING BALANCED IN YOUR INDUSTRY?
There really is such a lack of balance in the modeling world, that's why I think having a hobby on the side is super important. About a year ago I decided to take up a bachelor of Nutritional Medicine part-time purely out of passion and the desire to create more of a balance in my day-to-day life. It's been so nice and refreshing being able to focus my attention on something entirely different on my days off.
HOW DO YOU DECOMPRESS?
Number one would probably be a good yoga class. If that's not happening for whatever reason, either dinner, a drink, or a good debrief over a tea with a friend. It can seriously go either way, I never rule anything out!
When I know it's going to be a crazy day or week and that I am going to be constantly surrounded by people, I've started swapping out what would have normally been 30 minutes of exercise in the morning for some sort of a meditation session instead. Being honest with myself in terms of what I really need at that point in time rather than what I should be doing can be a little tough at the start, but ultimately the most effective in recharging the batteries!
WHAT CITY DO YOU FEEL THE MOST AFFINITY WITH?
I've been living in Los Angeles for the past couple of months and literally bounce out of bed every morning. There is such a creative energy happening in this city right now, not to mention the awesome work/life balance that seems to naturally occur here! After years of living off and on in New York, this is definitely something that I've been missing.
WHO ARE YOU CURRENTLY LISTENING TO?
I go from The National to ASAP Rocky, my playlists couldn't be more random if they tried!
WHO OR WHAT ARE YOU CURRENTLY INFLUENCED BY?
I am generally inspired by people who aren't afraid to speak their mind and those who choose to live a little outside of the norm and take risks.
WHAT IS THE BEST READ YOU HAVE HAD OF LATE?
This book called Essentialism, by Greg Mckeown, really hit home. It helped change the way I see a lot of things in terms of over-committing and learning how and when to say no.
HOW DOES A GUY WIN YOU OVER ON A FIRST DATE?
Well for starters, I am a big believer in some serious chemistry from the get go. Secondly, he has to really be able to make me laugh!
WHEN DO YOU FEEL YOUR SEXIEST?
When I wake up first thing in the morning next to that person.
Photography Trevor King
Styling Jesse Arifien