Living : Culture
An Essential, Classy Cocktail Recipe for the Holidays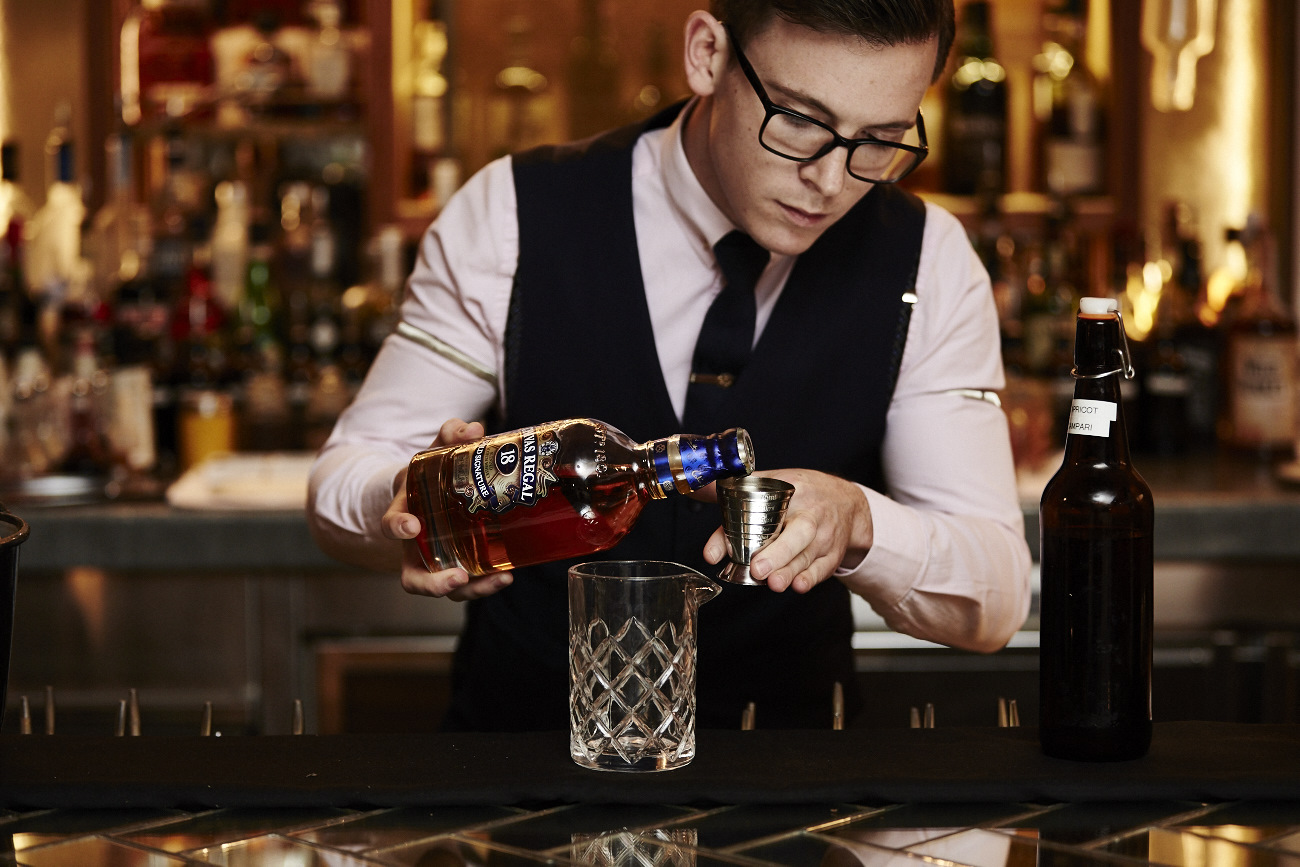 Having a great cocktail at a favorite bar is a terrific experience but stirring up a cocktail recipe by an esteemed bartender yourself is an extra level of special. Sam Egerton, mixologist master of Palmer & Co, a classy 1920s-themed cocktail bar in Sydney shares one of the classiest drinks from the reputable modern classic cocktail menu.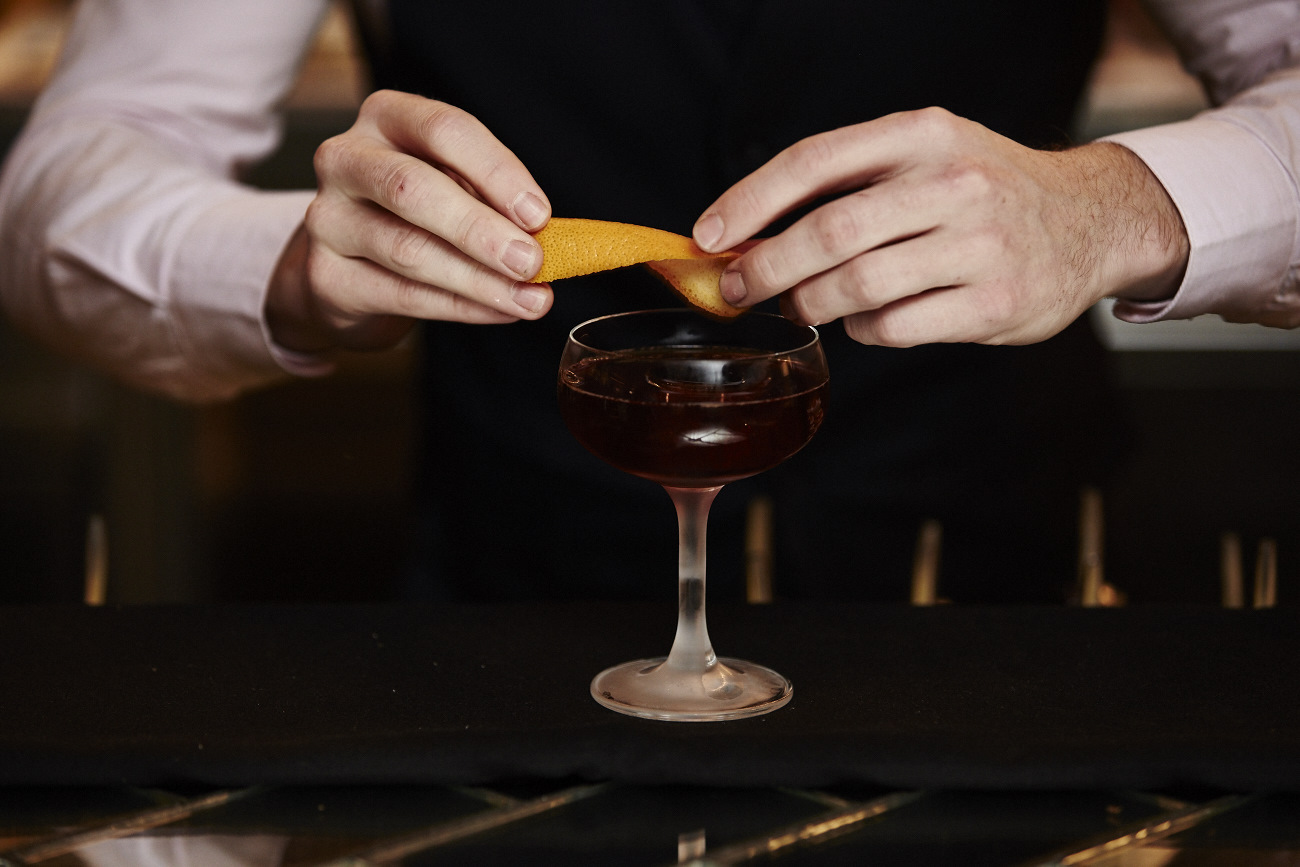 The Modern Gentleman
INGREDIENTS
40ml Chivas Regal 18yo blended scotch whiskey
20ml apricot and charred oak infused Campari
20ml sweet vermouth (we like Antica Formula)
Coffee ice block
Add all ingredients to a mixing glass (or any jar-like vessel) and stir over ice until dilution is achieved. Serve over a cold drip coffee ice block in a cocktail glass (that's anything a little bit fancy with a stem!) and garnish with orange zest.
How to make the apricot and Charred Oak Campari:
20 dried apricots
1 oak smoking board (used to smoke meats/fish on the BBQ – found at Bunnings)
1 bottle Campari
Dice the apricots and add with the Campari to a large jar. Char the oak by putting on a gas stove or on the BBQ until the wood is lightly charred, add to the jar. Shake the mixture daily, leaving it to rest for three days. Strain through a cheese cloth (damp tea towel), bottle and store in a cool, dry place. Will keep indefinitely.
How to make coffee ice blocks:
60ml black coffee (per ice block)
Espresso takeaway cups (or something of an equal size)
Freeze and then store in a container until needed.

Photos: Trevor King
Thank you to Merivale