A Simple Yet Sophisticated Bachelor Pad in Downtown LA
Located in the famous 1924 Toy Factory Lofts building in LA's Arts District, an old industrial warehouse has been converted into a homely, simple-yet-sophisticated living space. Here, architects Marmol Radziner, share their inspiration and design process behind the dreamy bachelor pad.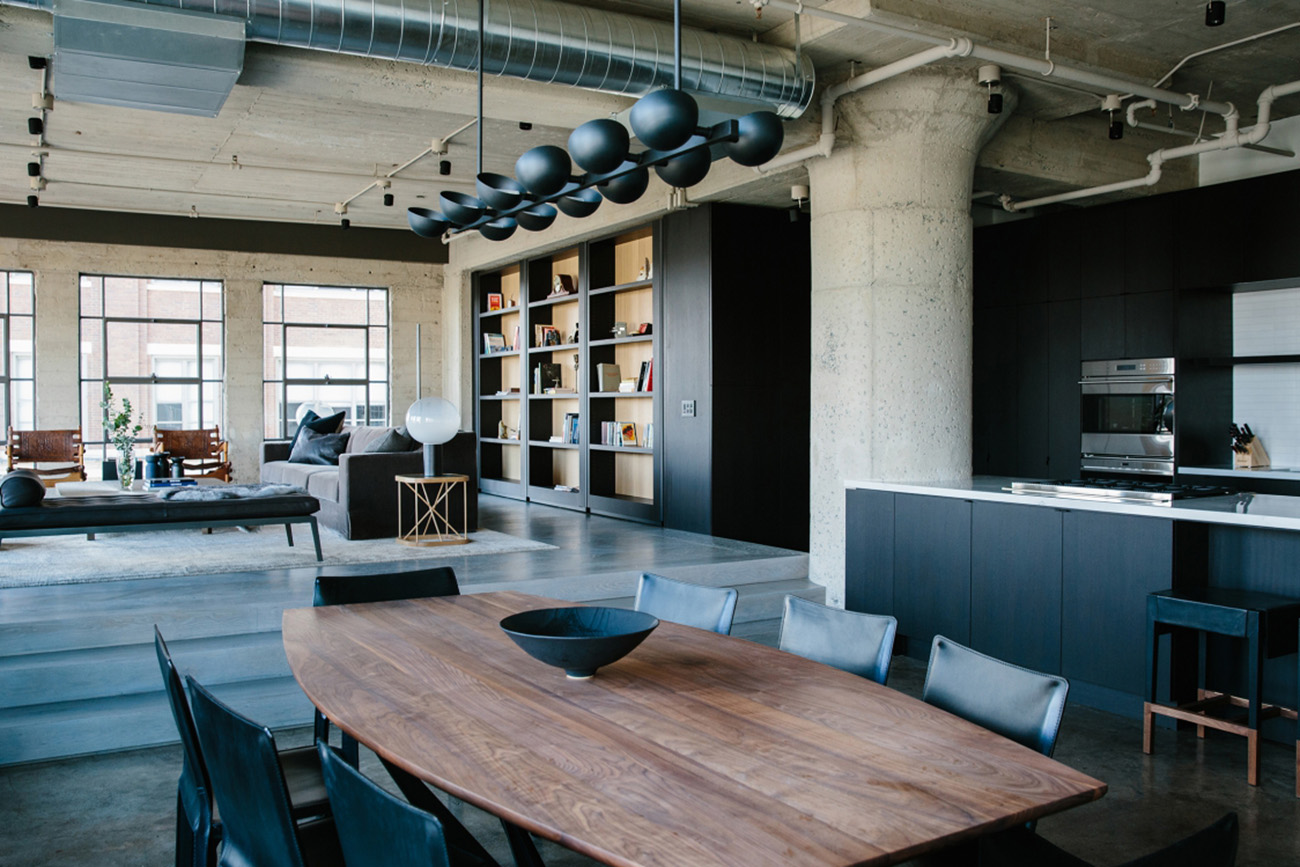 HOW HAS LOFT LIVING EVOLVED? WHAT ARE THE PROS AND CONS?
When lofts were primarily associated with artist's live-work spaces, they had a more stripped-down aesthetic. Over the years, lofts have become popular with young urban dwellers. In the process, these spaces have acquired a more sophisticated patina. Our clients who are drawn to loft living want high-end finishes and furnishings. Pros include immediate access to restaurants and nightlife, perhaps without the need for a car. Cons are of course the lack of a private garden, but some buildings make up for it with mid-level terrace or rooftop gardens.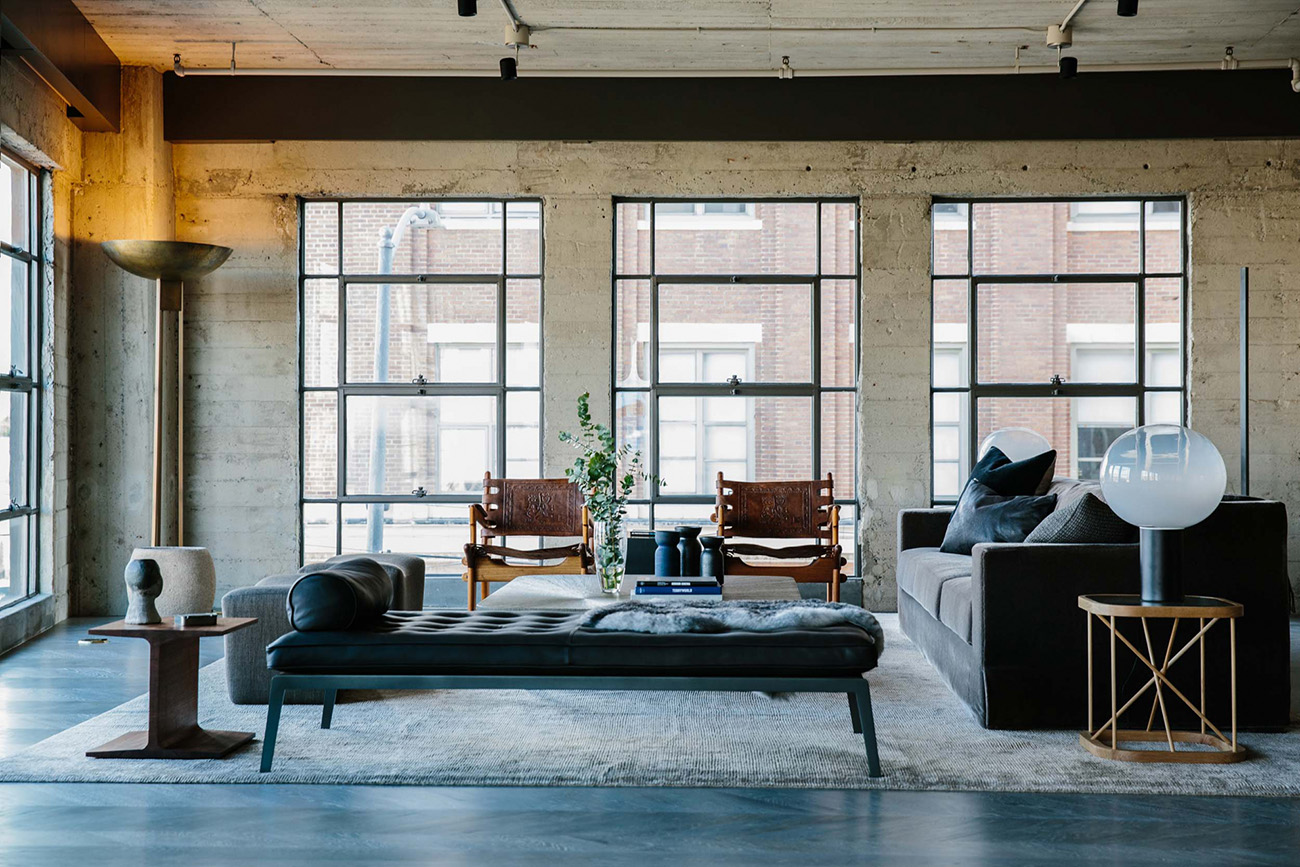 TELL US ABOUT THE ADDED DESIGN ELEMENTS OF THE SPACE AND THE STORY BEHIND THEM?
We reconfigured the existing space with distinct areas that would better suit a bachelor wanting a comfortable place to entertain. In the main space, we elevated a 20-foot by 20-foot area to create an intimate living space overlooking the dining/kitchen space below. The raised living space features a rotating bookcase that opens to the master suite, which includes a seating area for movie-watching. Each distinct area of the loft is furnished with a mix of new and vintage pieces selected for their comfort, including a club chair from one of our earliest furniture lines, the Vienna Way Group.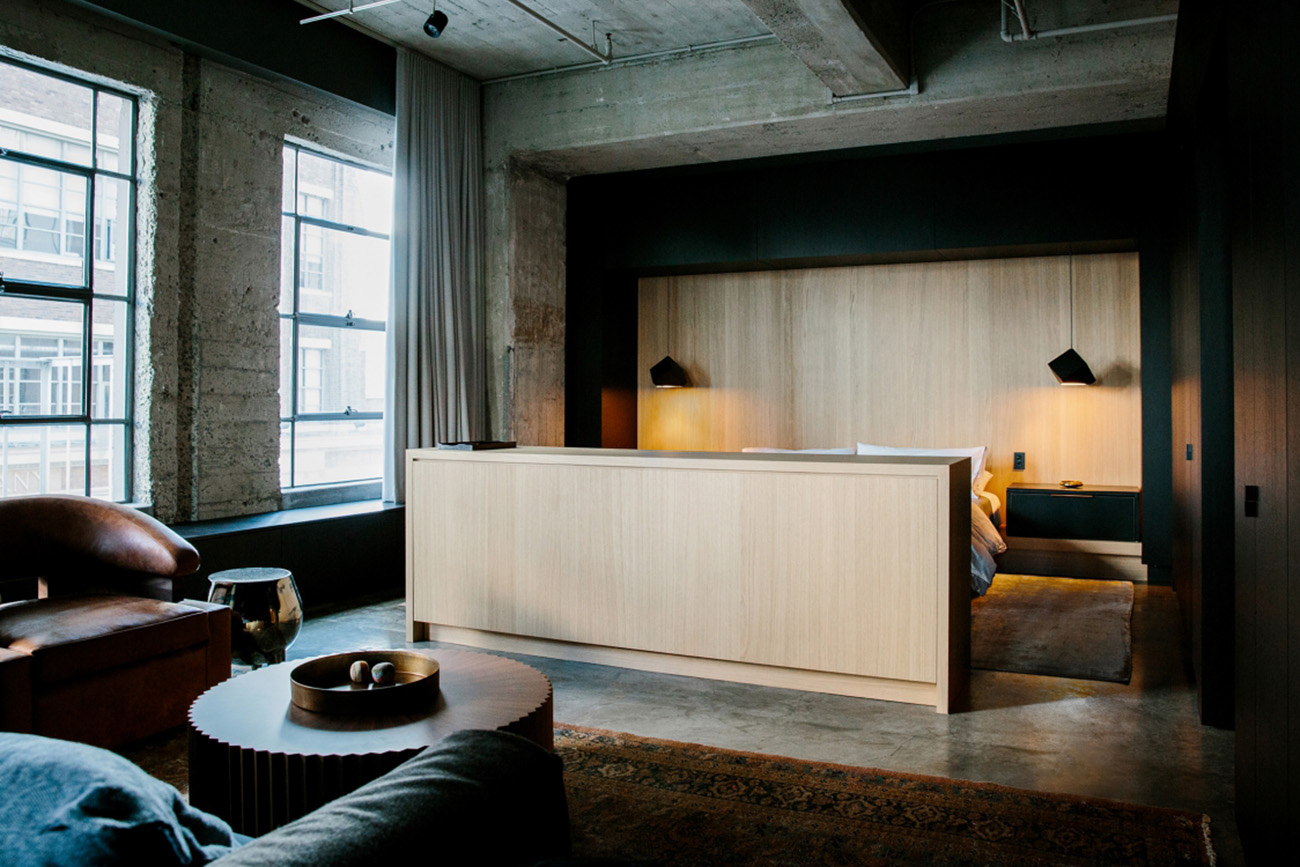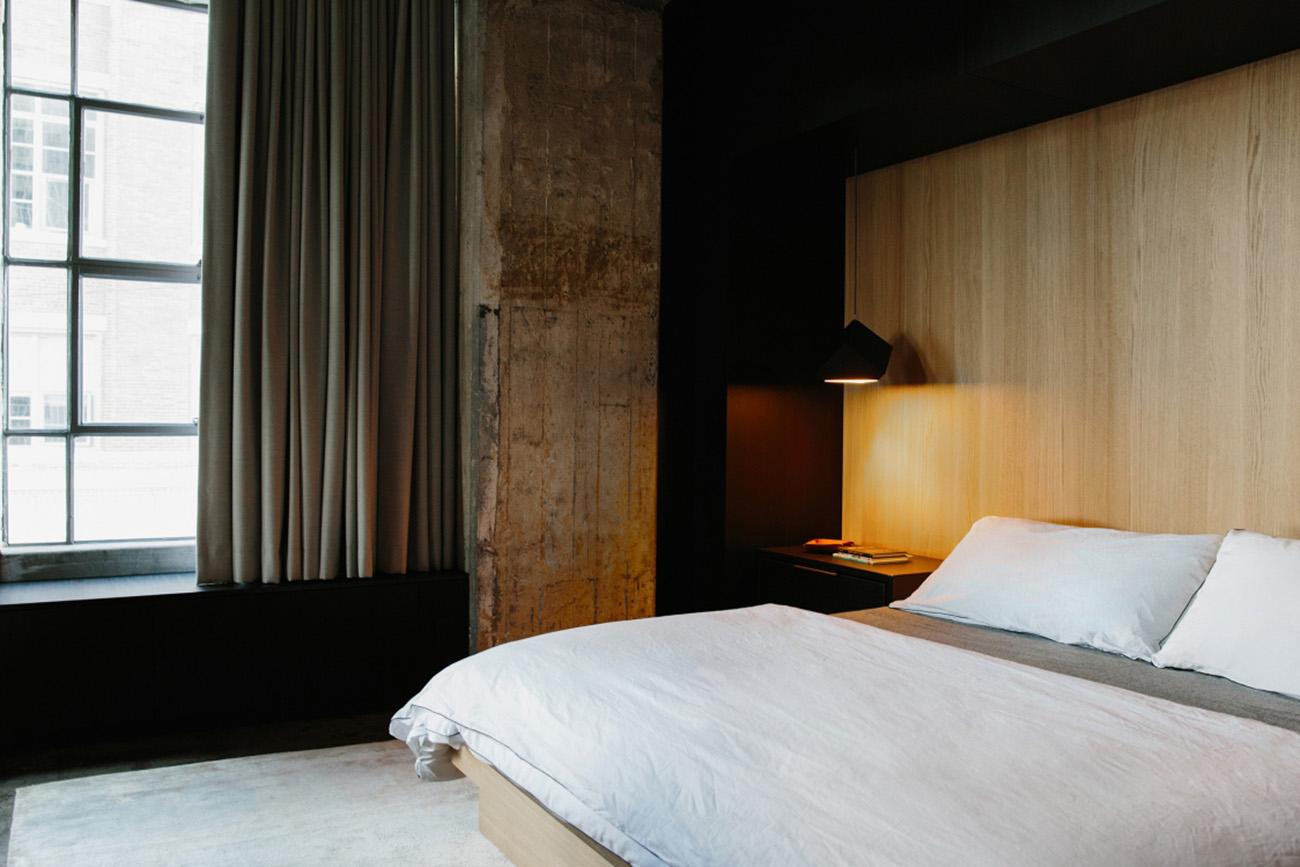 THERE ARE FEW TYPES OF HOUSING AS INNATELY COOL AND DESIRABLE AS LOFTS. WHAT LIFESTYLE BEST SUITS THIS TYPE OF LIVING?
The lifestyle that best suits loft living is that of the bachelor who prioritizes comfort, entertaining, and proximity to cafes, restaurants, and nightlife.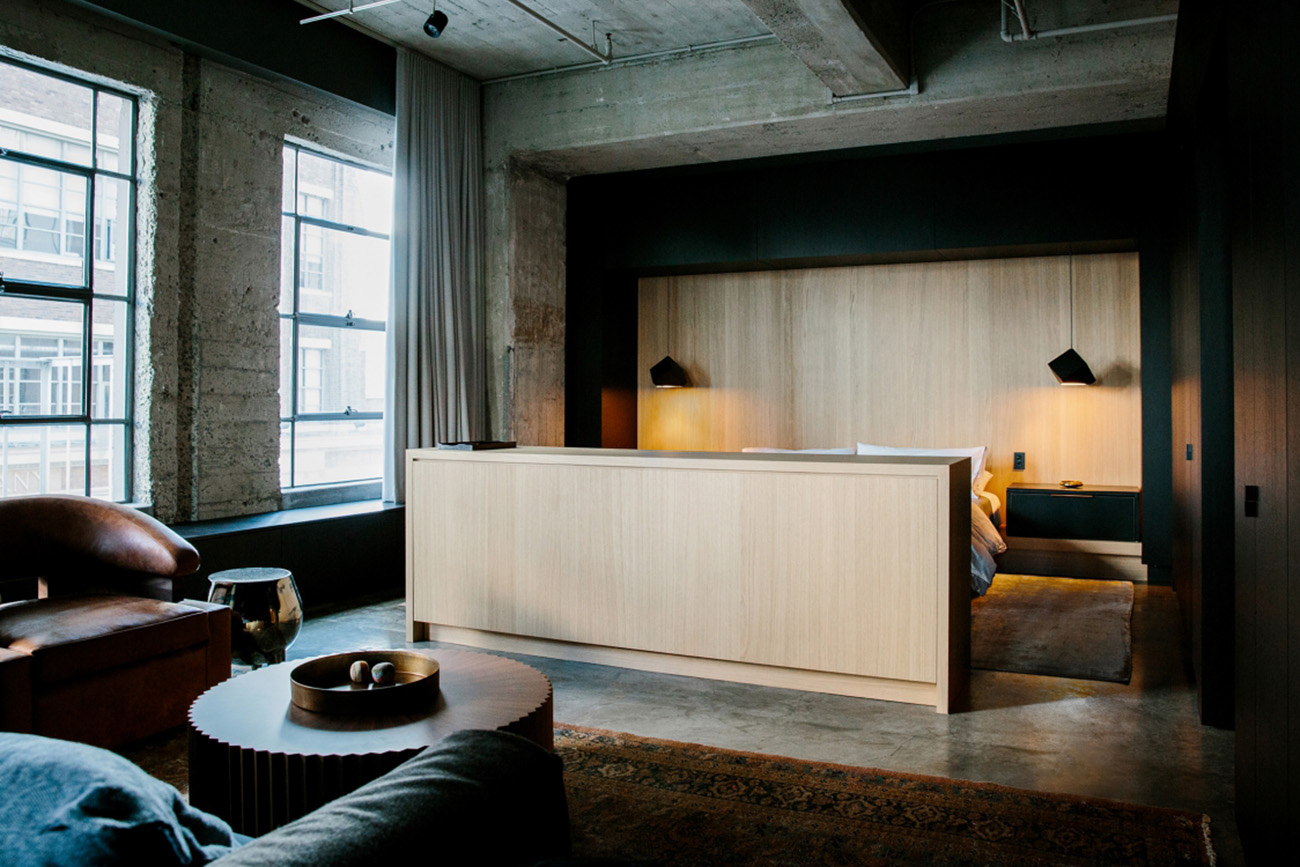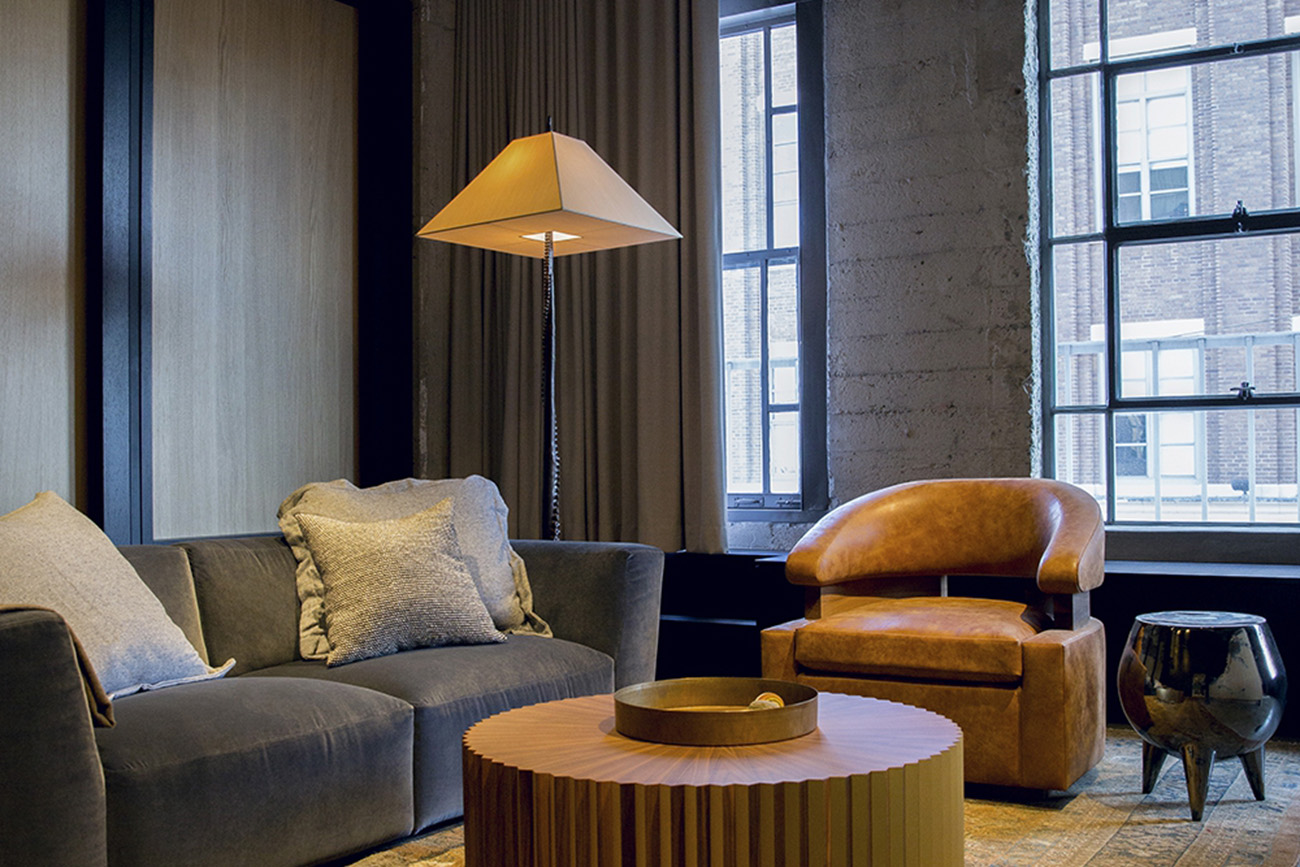 WHAT IS THE KEY TO AVOIDING CLUTTERED SPACE IN AN OPEN CONCEPT HOME?
We design minimal casework with concealed storage to house most of the client's belongings. We try to guide our clients to display only the objects they value the most.