Living : Food
Est. A Romantic Rendezvous in March

Words by Mathew Lennon

Sydney's award winning Est. restaurant is nestled away on the first floor of the Establishment Hotel. Offering a unique and imaginative take on fine dining, Est. exudes a relaxed confidence in everything from the service to the décor – it's the kind of quiet confidence that comes from being at the top of your game and knowing it. There's a stripped back effortlessness about Est. that is hard to nail in the realm of fine dining, where the food is given room to truly speak for itself and not veiled behind fussy service or dated culinary conventions. It's refreshing, modern and most importantly, delicious.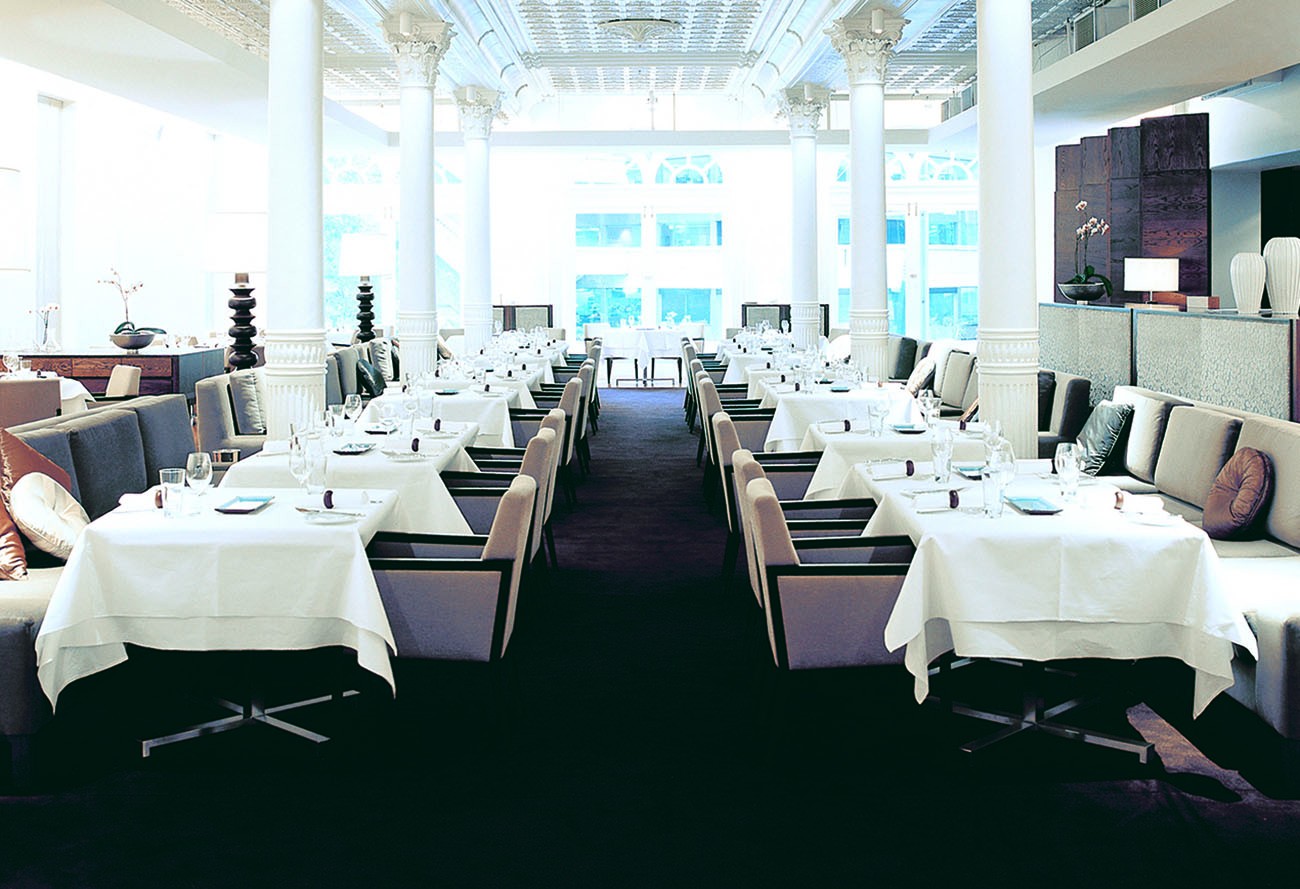 This month Est. are calling all the lovers with their series of Tuesday Date Night dinners. Set amongst the luxurious backdrop of the heritage dining room, Est. is serving up a set menu designed to share with someone special. Couples can expect a warm welcome from the restaurants staff and a romantically dressed table including a long steamed rose and petals delicately placed across the setting.
WHAT TO EAT
Est's reputation for fine cuisine proceeds itself. Under the guidance of head chef Peter Doyle the restaurant has become renowned for it's contemporary Australian food executed with French-inspired precision. Highlights from the menu, include the cocoa crusted saddle of venison balanced with salt baked Jerusalem artichoke and boudin noir – an incredibly flavoursome dish served medium rare. Also not to be missed is the John dory fillet matched perfectly with pine nuts, vadouvan, yoghurt and green grapes. For dessert, the indulgent chocolate whiskey delice with burnt bread ice cream, rye tuile and chocolate crumb is sure to finish the night off on a sweet note. While dining at Est. be sure to indulge in a glass (or a bottle) of wine from their extensive wine list. For a distinguished red, try the 2012 Bachelet-monnot pinot noir, or, the 2011 Domaine rieflé pinot gris for a fresh white with hints of apricot and peach.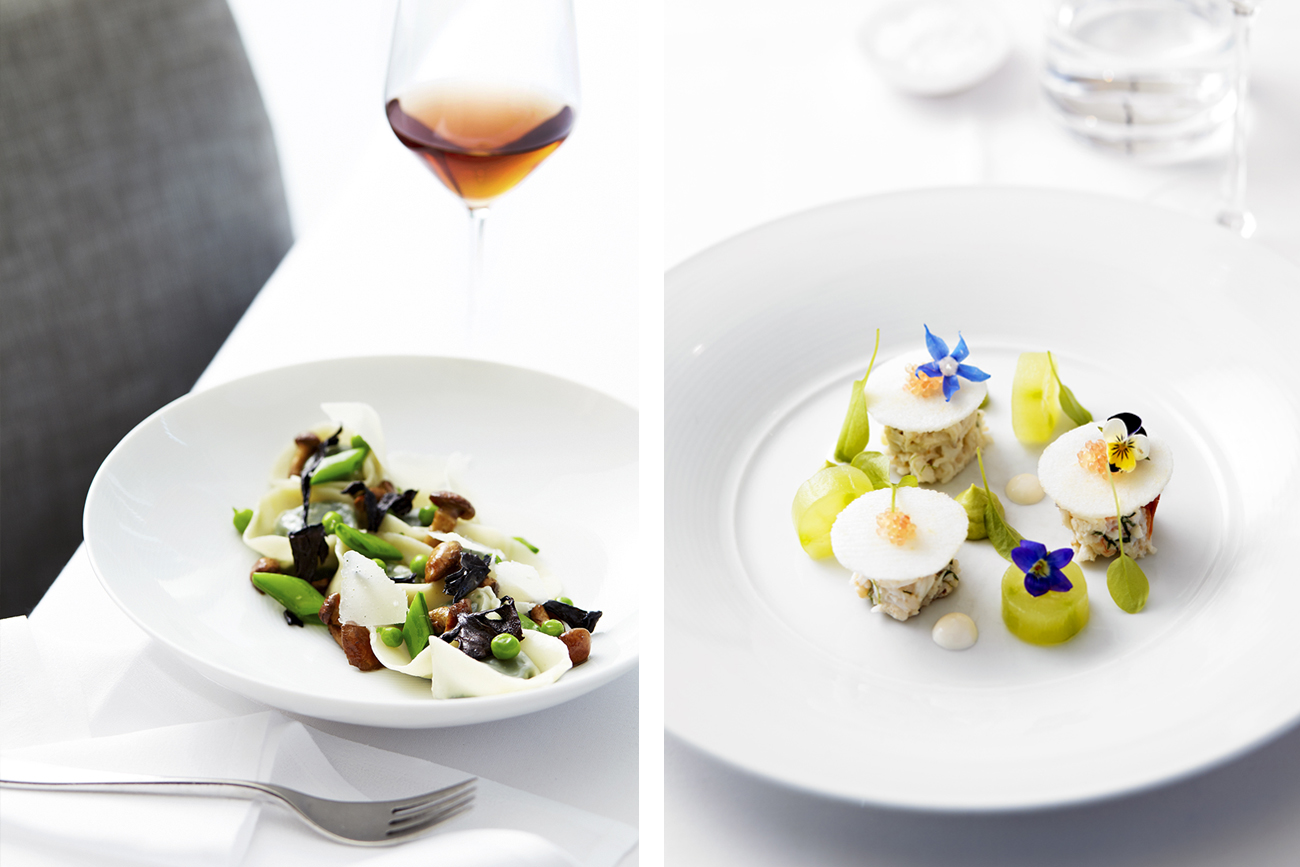 WHAT TO WEAR
A refined city crowd frequents Est. Look out for bankers brokering deals over their Morton Bay bugs and corporate couples unwinding after a long day at the office. Channel the perfect after-hours look (sure to impress your date) by pairing a crisp plain shirt with your favourite casual suit. Add a sleek, semi-formal shoe and an eye catching time-piece and you are set.
Est.
Level 1, Establishment 252 George St, Sydney 2000 | www.merivale.com.au/est
Find out more about Tuesday date night at Est. and it's sister Merivale restaurants here: http://marchintomerivale.com.au. On until the end of March.