Living : Grand Traveller
Most Stylish Places to Eat in Paris
Words Kate Ross
Paris is, quite rightly, as famous for its cuisine as its artwork, haute couture shopping and Haussmann architecture. With stylish restaurants that are a true feast for the senses, and décor ranging from 18th century palatial to achingly hip, here are six of the best, set to delight your eyes as well as your palate.
Inspired by the Château de Versailles' Salon de la Paix, three Michelin starred Le Meurice is sheer indulgence, blending Crystal chandeliers and antique mirrors with an abundance of marble, bronze and fresco, resulting in ornate, elegant surroundings. Dishes include veal with tomatoes and purslane, and Guinea fowl pie.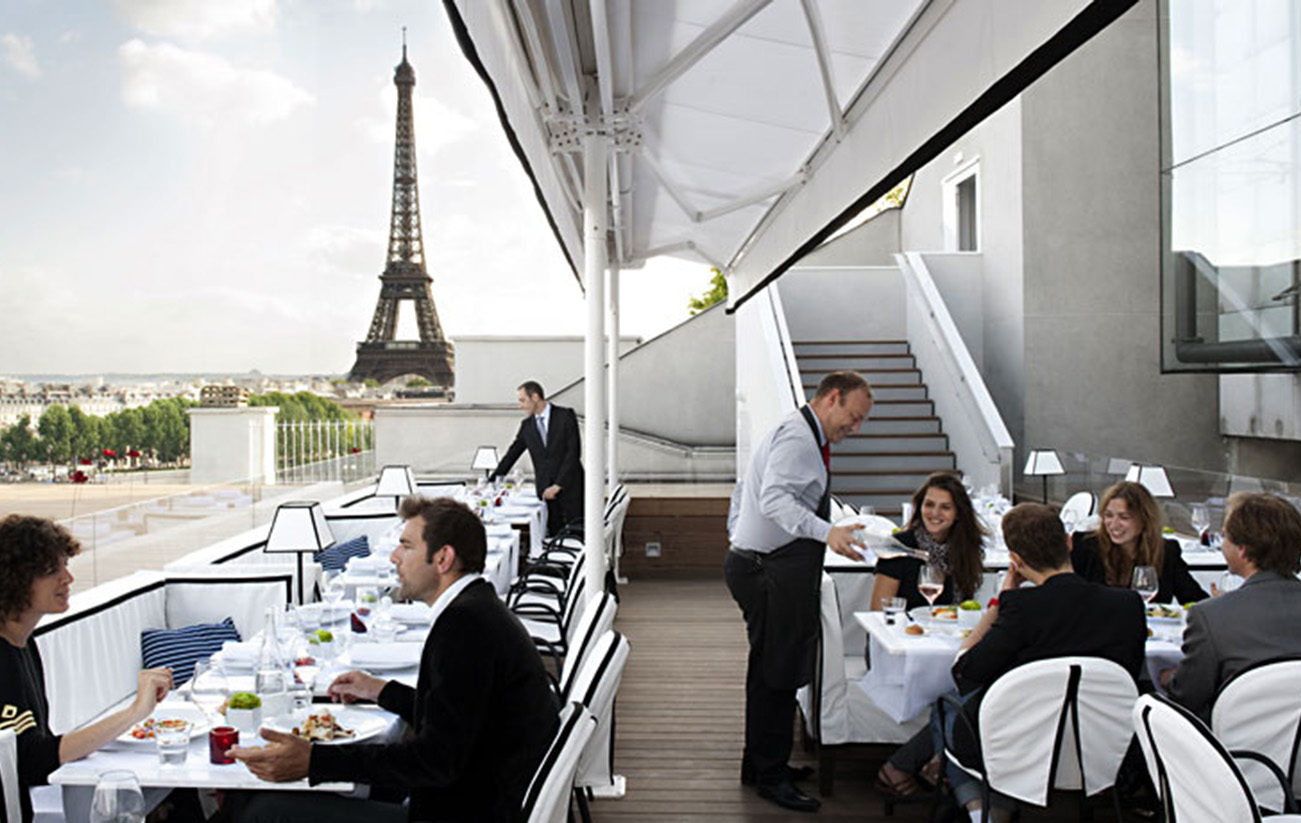 Situated atop the Théâtre des Champs Elysées, Maison Blanche is all about drinking in those panoramic views of Paris' infamous skyline. Its all-white terrace, intimate silk booths and crystal colour-changing bar ooze sophistication. To eat, try the degustation menu, which includes duck foie gras and Brittany lobster.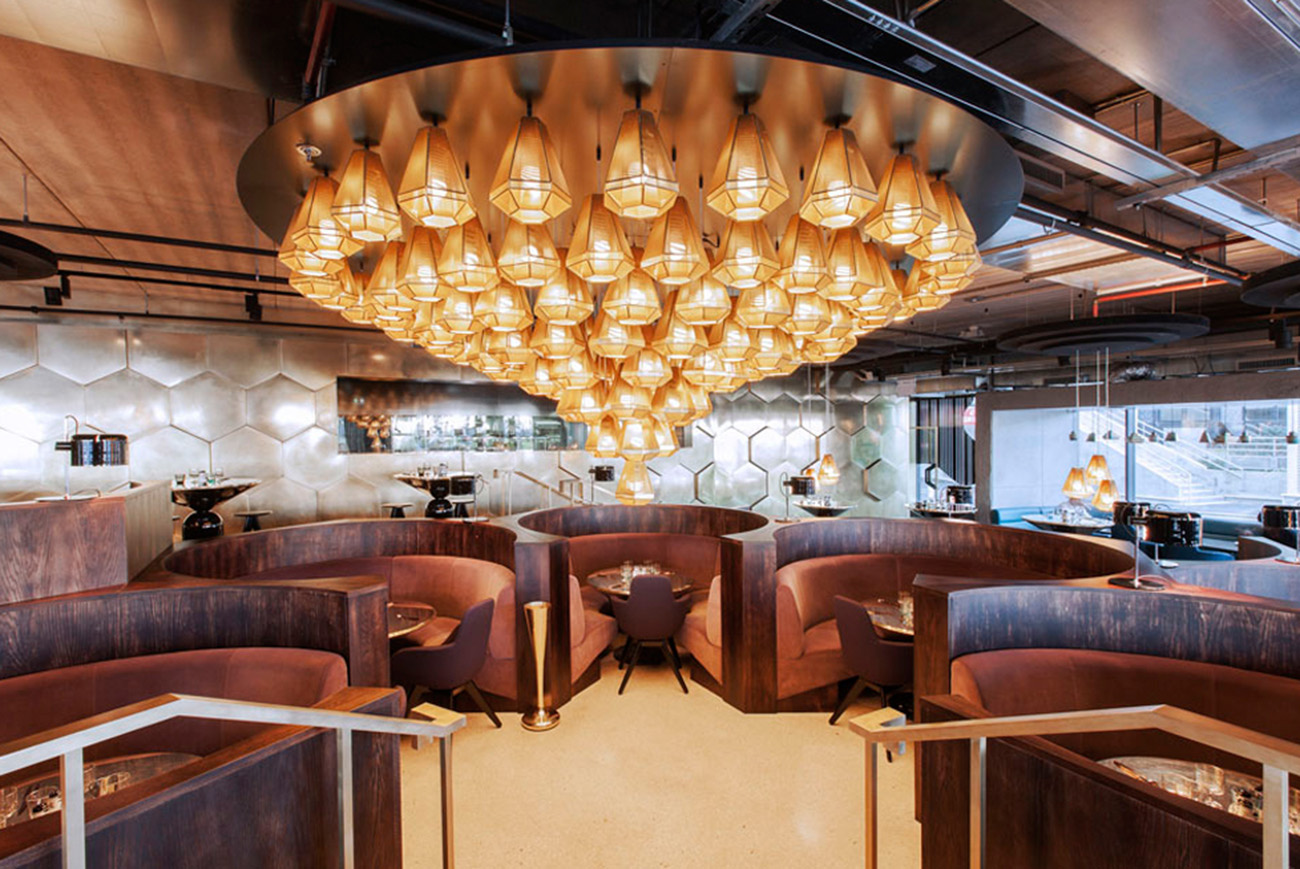 Eclectic offers 1970s inspired geometric décor, honeycomb patterned walls and leather, concrete and brass detailing, resulting in the whole restaurant shimmering in gold. There's even a display of gold-sprayed oxford brogues. Expect black cod, steak tartare and oysters.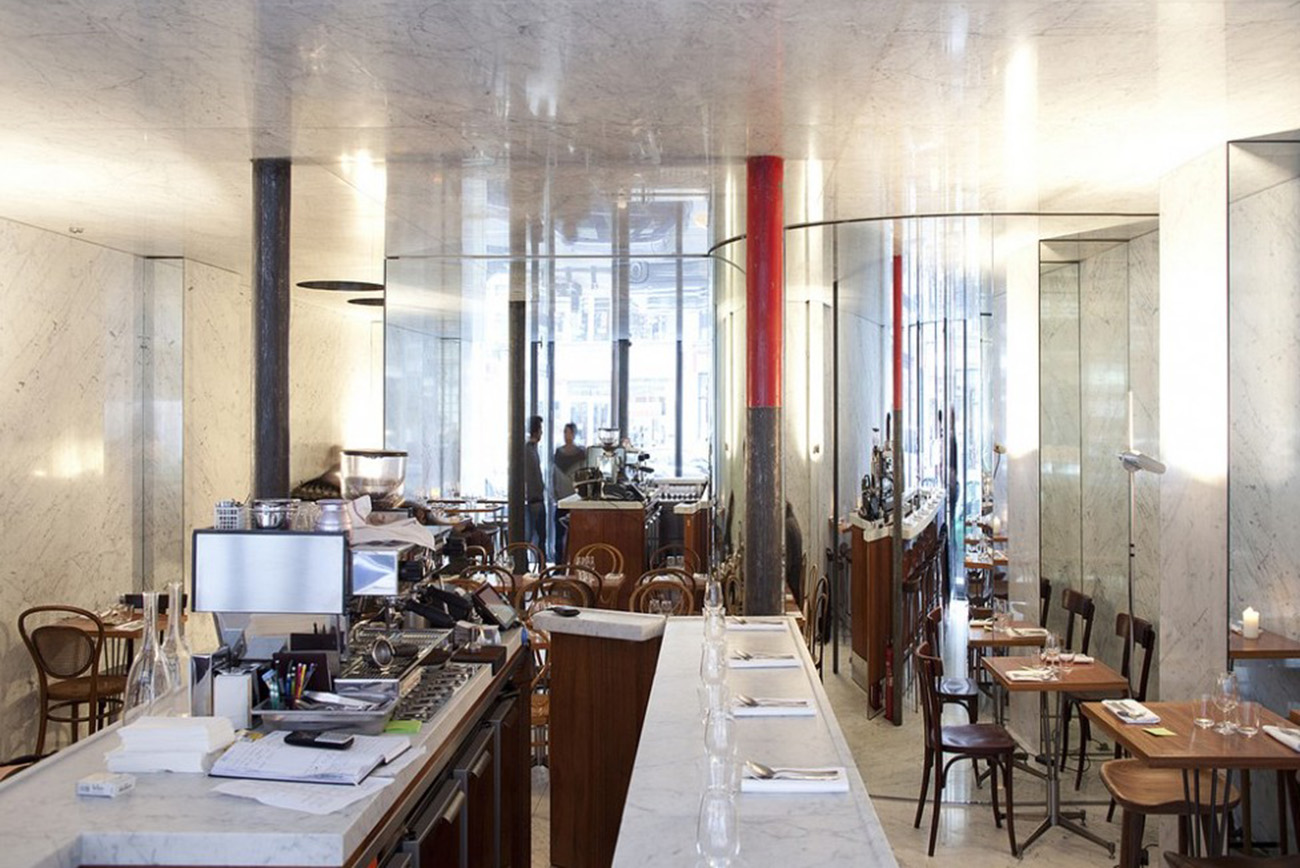 Le Dauphin provides a cool marble enclosure with curved glass panels, in which organic wines are coupled with a regularly changing array of small plates that showcase modern Fresh cuisine: think boeuf bourguignon, brandade and squid ink risotto.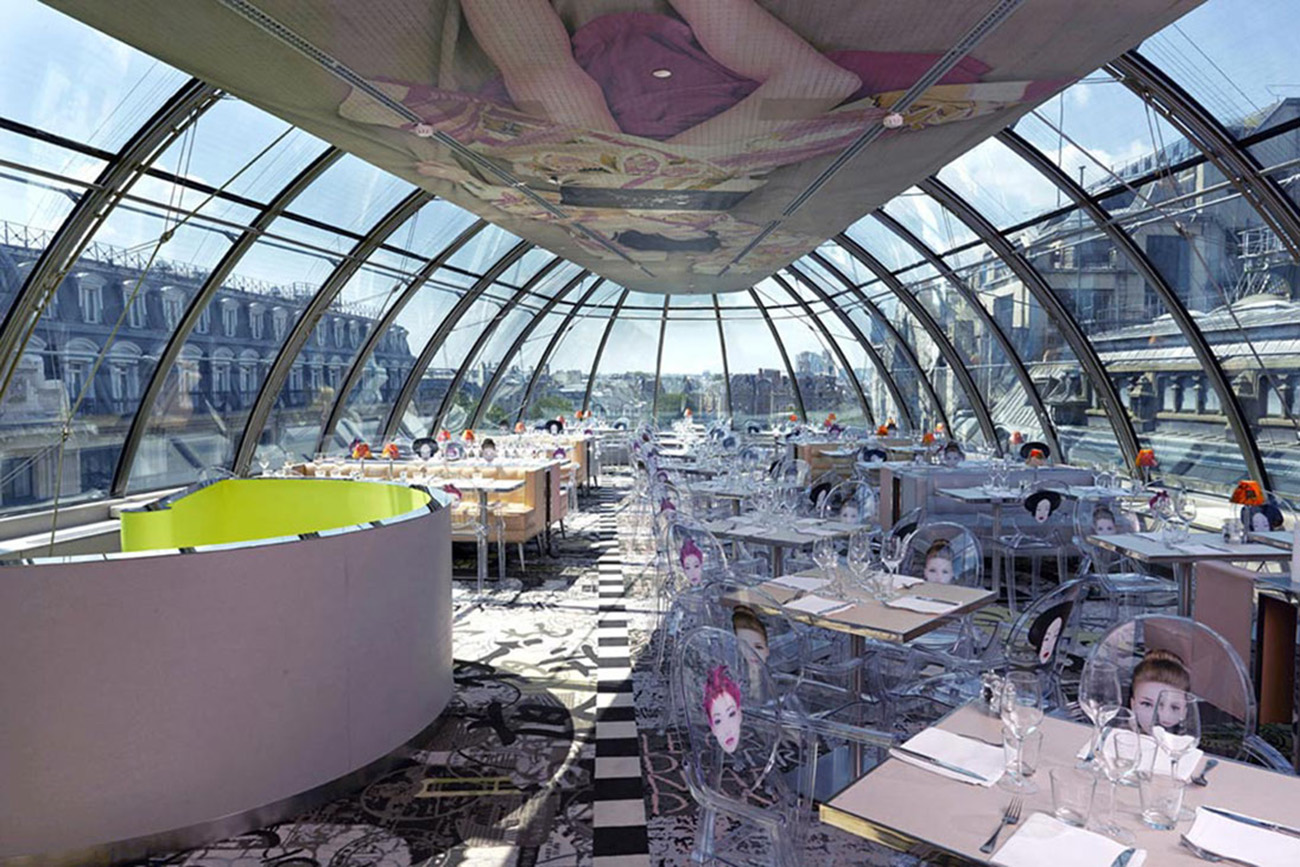 Glass domed Kong brings Tokyo to Paris, featuring a fluoro-staircase, Polaroid covered walls, black and white mural flooring, and Louis XV chairs. There's as much to see out of this ultra modern space age bubble as there is in, with views over the Seine, Pont Neuf, and the Art Deco Samaritaine. It's paired, naturally, with Franco-Japanese modern fusion.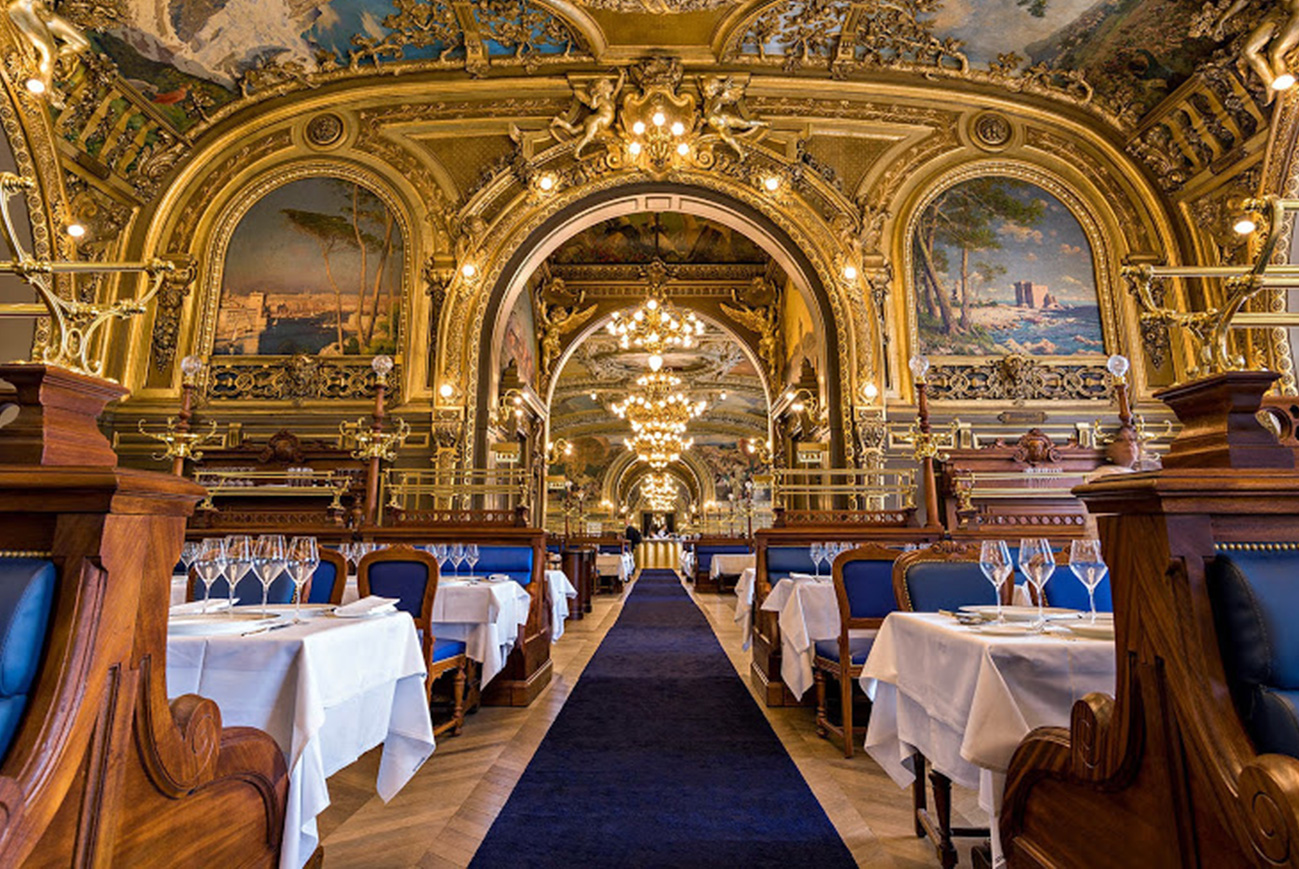 It's worth disembarking at Gare du Lyon just for Le Train Bleu. The extravagant gold paneling, magnificent paintings stretching across the ceiling and brass luggage racks between the plush booths mirror early 20th-century ornate luxury. As for the food, there's sautéed veal sweetbread and Basque-style monkfish.