Test Drive: The Latest Ferrari FF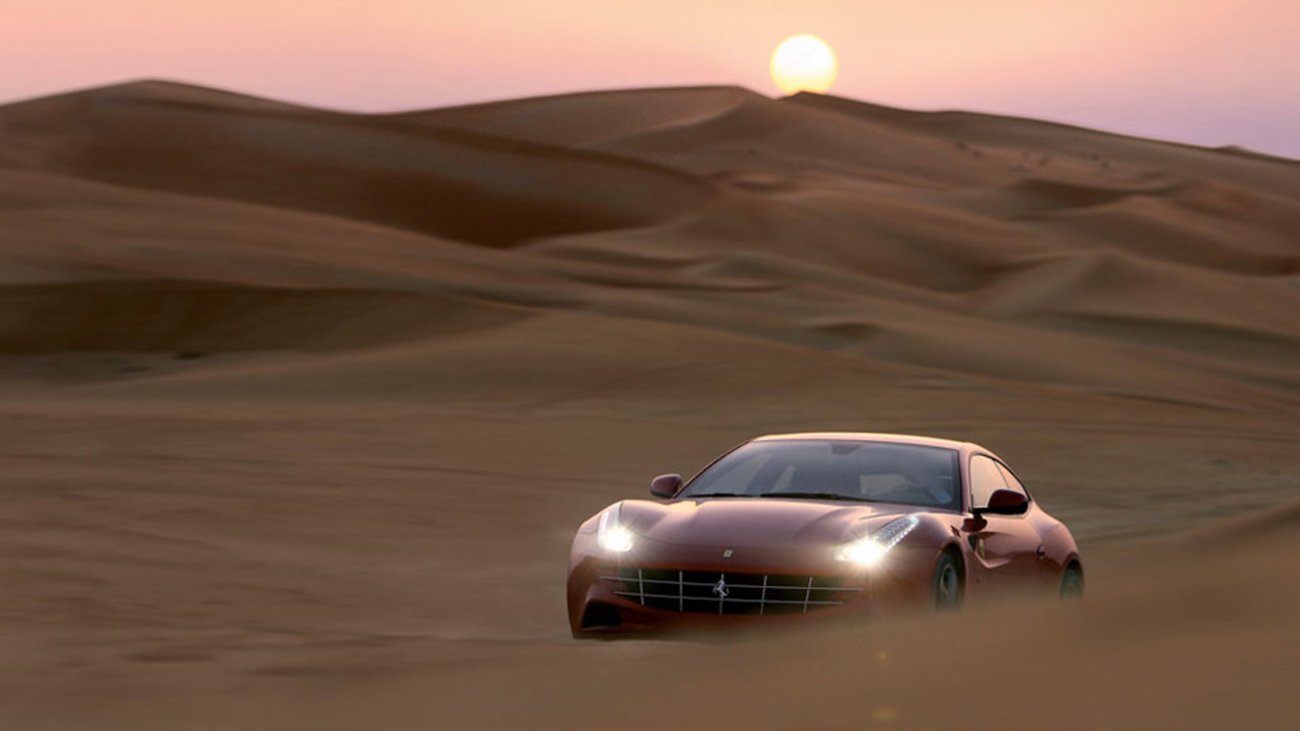 Words Nick Tobias
The FF is Ferraris first true 4 seater, four wheel drive. Conceived, I'm sure for those who live in Europe making weekend trips across the continent to chic ski and beach resorts pulling into 5-star hotels where a gaggle of staff celebrate one's arrival, flinging open all hatches and unpacking designer luggage. It's not quite for Sydney but let's leave that aside for now.
Let's start with where Ferrari is strongest. The V12 6.3lt 486 kw engine propels it to 100km/hr in about 3.5 seconds! It's probably the fastest car I've driven, not by much, but still the fastest. It really works the neck muscles. As impressive as the acceleration is the stopping power. I tested jamming the brakes from about 100 km/hr and everything just stopped. The brakes – they're major.
At 4.9 metres it's really long. And at nearly 2m wide, incredibly stable on 295/35 20inch rims at the back and 245's at the front. Add to that the new 4RM (new four-wheel drive system) and this thing is stuck to the ground and loves to be powered up through corners, in fact it feels like it's begging for it. Also impeccable in inclement weather, of which I had my fair share.
In a circa $800k drive you will expect the best, the most luxurious, the most refined, absolute hand made all the way. My advice is to go with the more sophisticated dark grey with warm tan interiors. Avoid over-customising the model, as the white pearl paint and signature Burberry check fabric will make you feel like you are constantly being hugged by an upper middle Chinese guy who has just been on a shopping spree.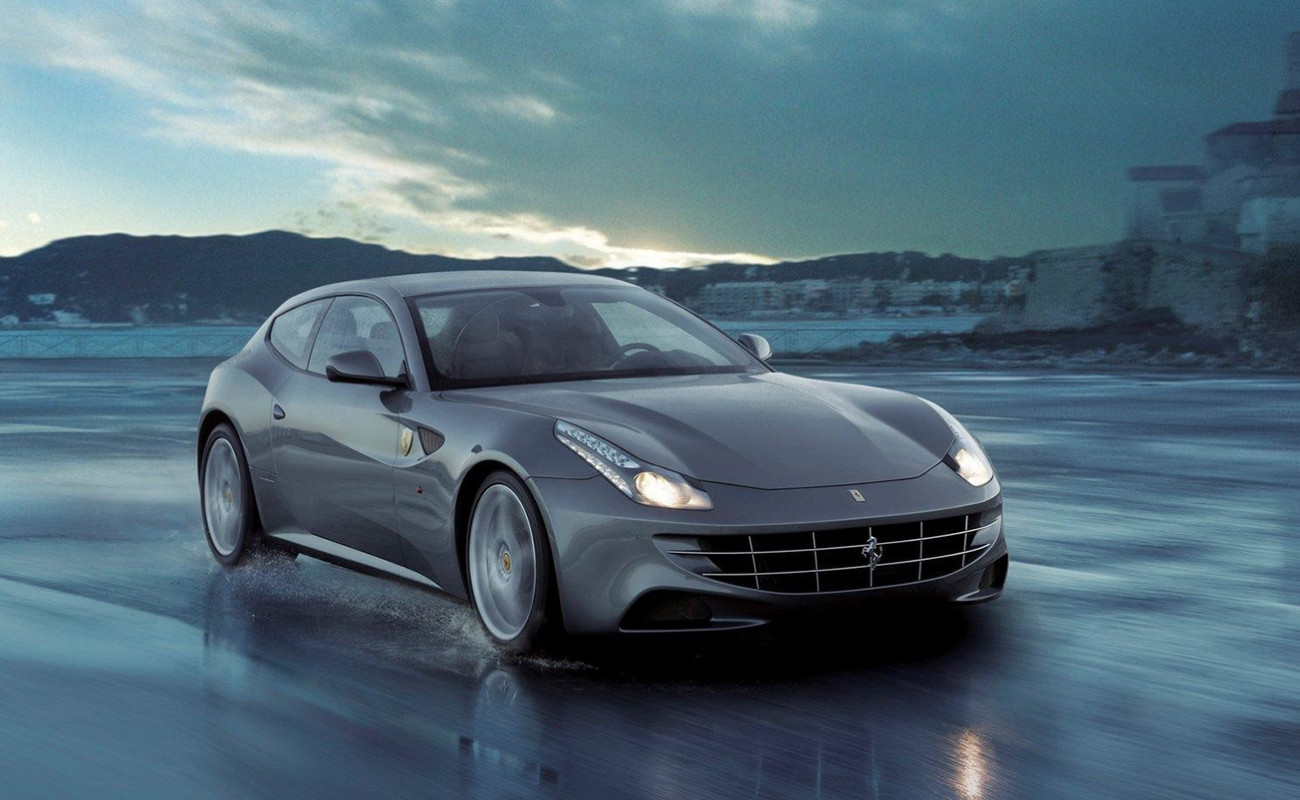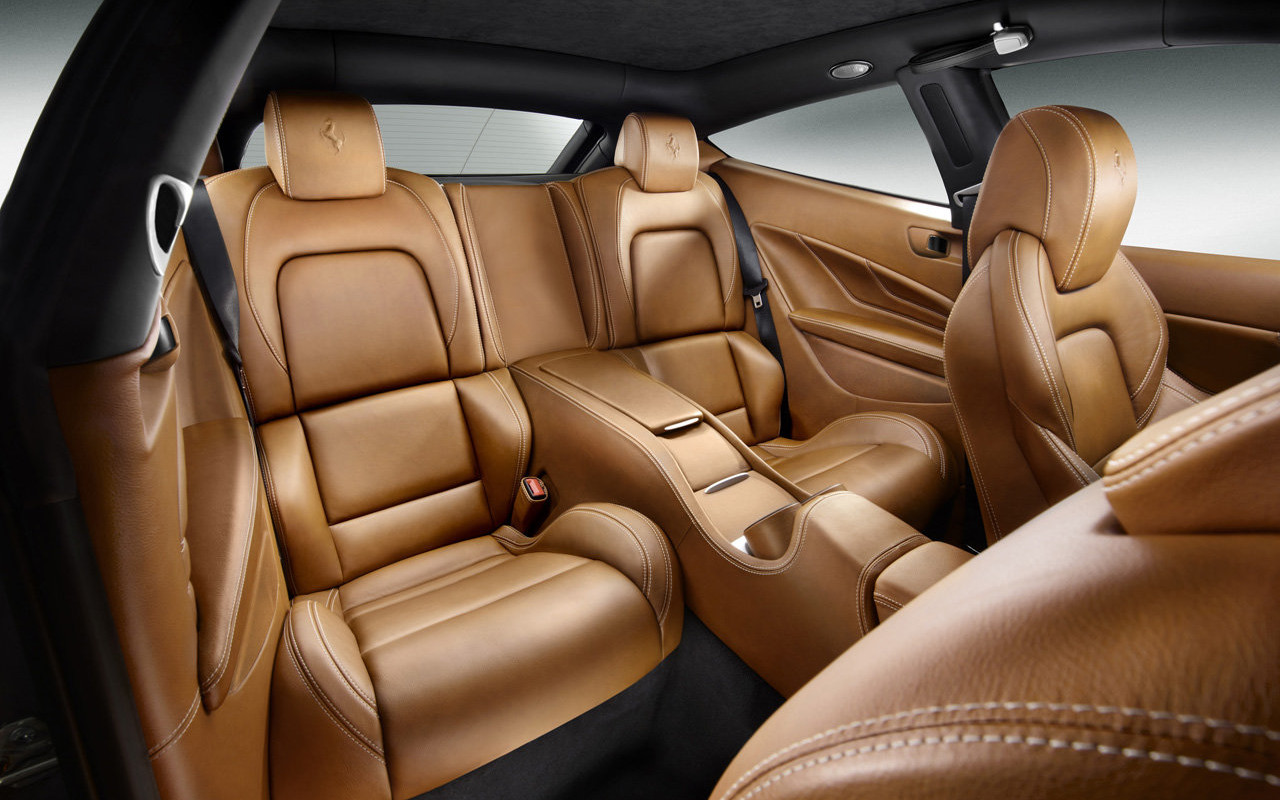 I must comment the excellence of the complete glass roof. It's incredibly detailed. Curved. And it's photosensitive, tinting to greater or lesser opacity, up and down depending on the light levels, like a pair of designer sunglasses. The outside is beautiful – no question. The endless lines, the organic curves, the beastly haunches, and the exterior detailing are all amazing. I hear some folk are not comfortable with the overall shape and the hatch back rear – but I love it. It's unusual, but unusual done really well. And besides, I've had a thing for hatchbacks since I was a kid, I just didn't ever think Ferrari would make one!
This thing like all Ferraris is, it's a race car. It sounds like heaven from the moment you push the little red ignition button. When opened up on a stretch it sounds and feels like it's expanding and swallowing all things you pass. In comfort mode it does drive quite politely around the city but I don't like this as much, and I don't think the car likes it either.
Overall the FF is a joy, although feeling like I need to be in disguise as I've never been in anything or with anyone that attracts attention like a Ferrari – it is like driving a rock star!
Ferrari
Find out more here: www.ferarri.com