Living : Grand Traveller
Unwind, Luxuriate & Rejuvenate at the AYANA Resort & Spa
Words Kate Ross
Nestled amongst lush botanical gardens and coupled with majestic cliff-top views over Jimbaran Bay, AYANA Resort and Spa is the perfect getaway for those in need of luxurious downtime. A spectacular private white sand beach, 15 high-quality restaurants and world class bars, a staggering 11 pools, aquatonic seawater therapy pool, rooftop treatment spa rooms, fitness centre and golf-putting create the perfect blend of wellbeing and comfort. With everything right on your doorstep, you won't even have to step outside of the resort to enjoy the perfect trip. Those Balinese days and nights never looked so good.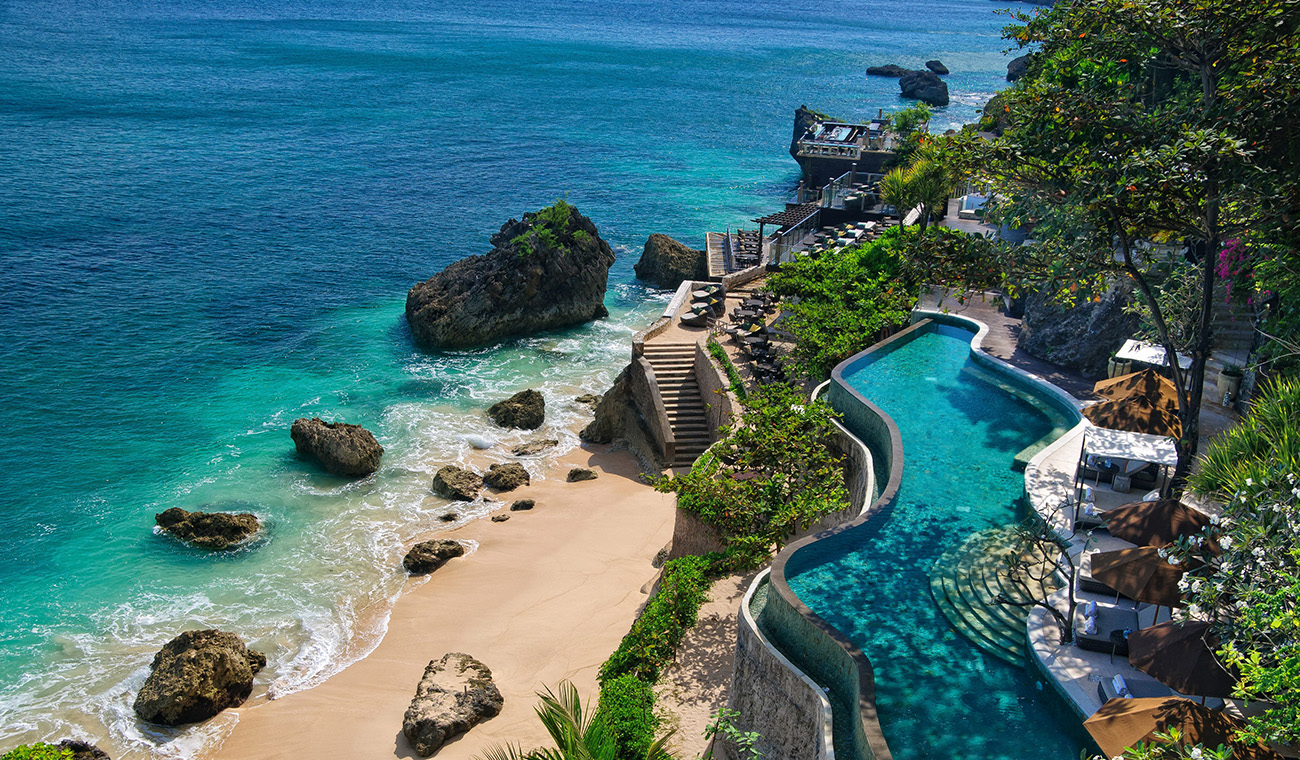 ROOMS
AYANA's rooms and suites come perched atop limestone cliffs, complementing modern design with traditional Balinese carvings and artifacts, and feature private balconies and rain showers. For a truly opulent stay, the resort's spacious villas include a private pool and cabana: Choose between the contemporary-style Cliff Villa for access to the secluded two-tier infinity pool, or the lavish Ocean Villa, with ethnic Indonesian décor.
SERVICE
The resort provides impeccable service, and the attentive staff will go above and beyond in ensuring a memorable stay. Villa stays enjoy the privilege of a personal butler on call around the clock – perfect for when you get a midnight craving.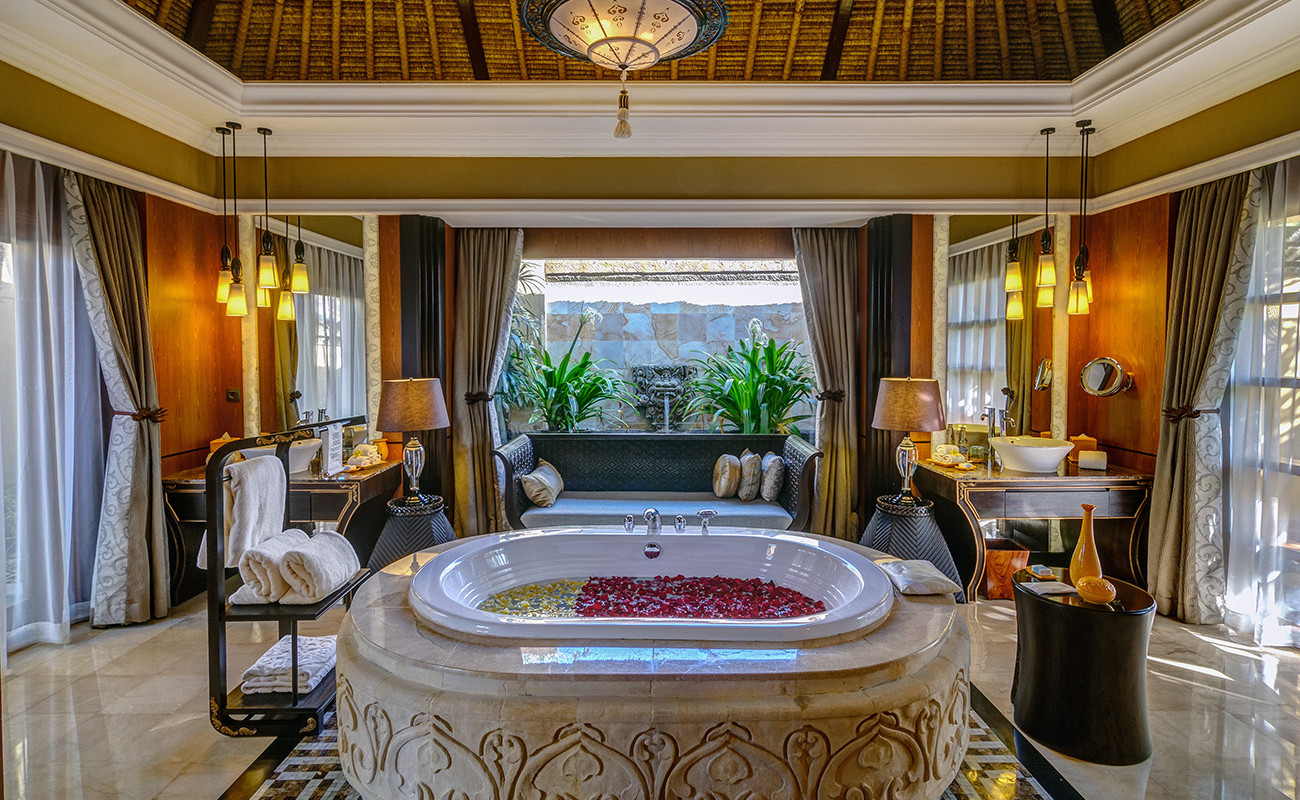 Inside the one-bedroom villa.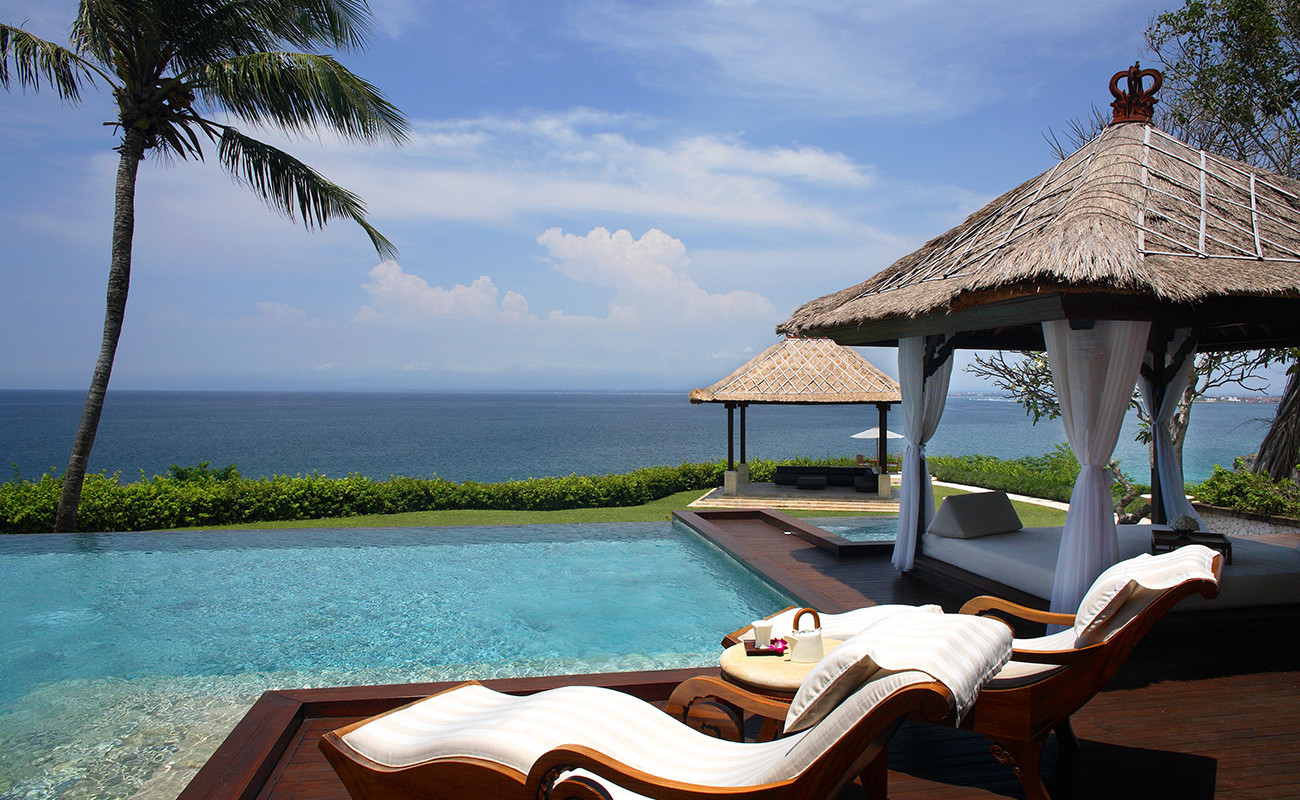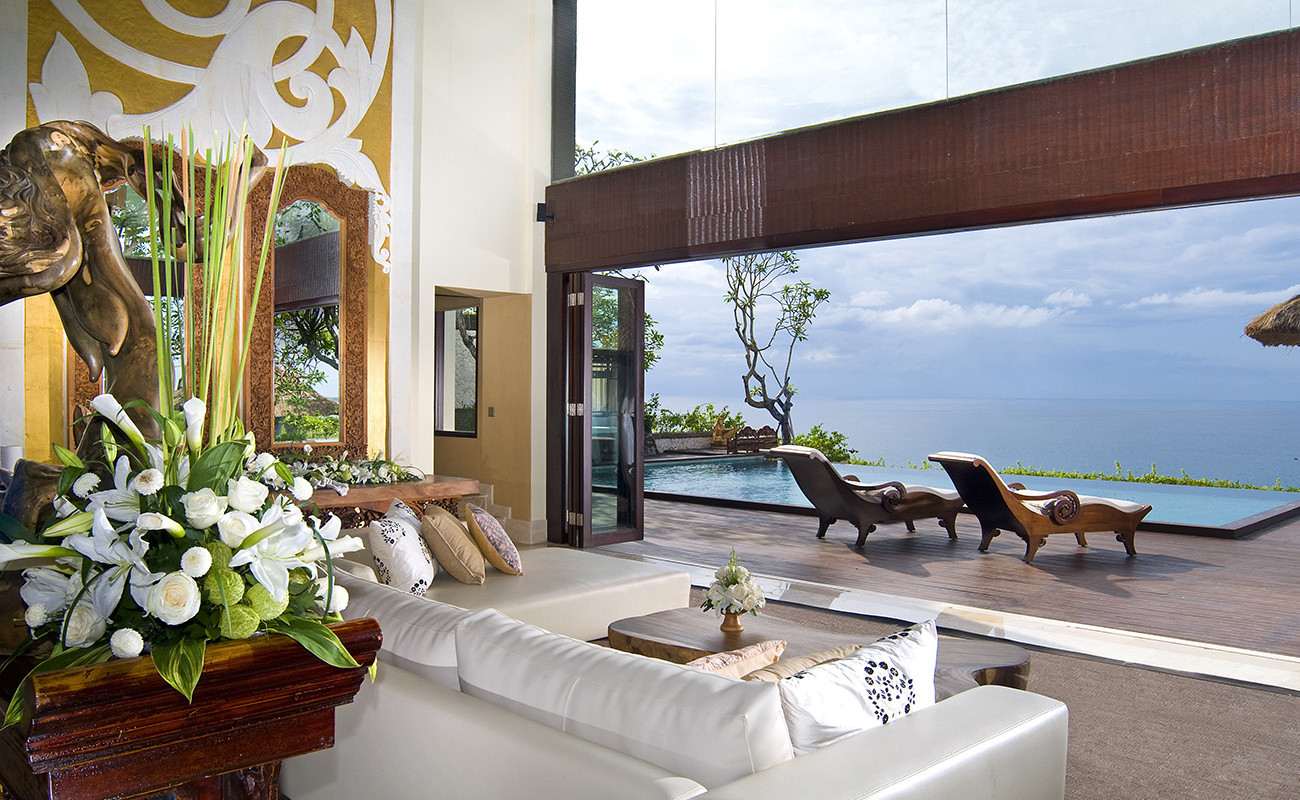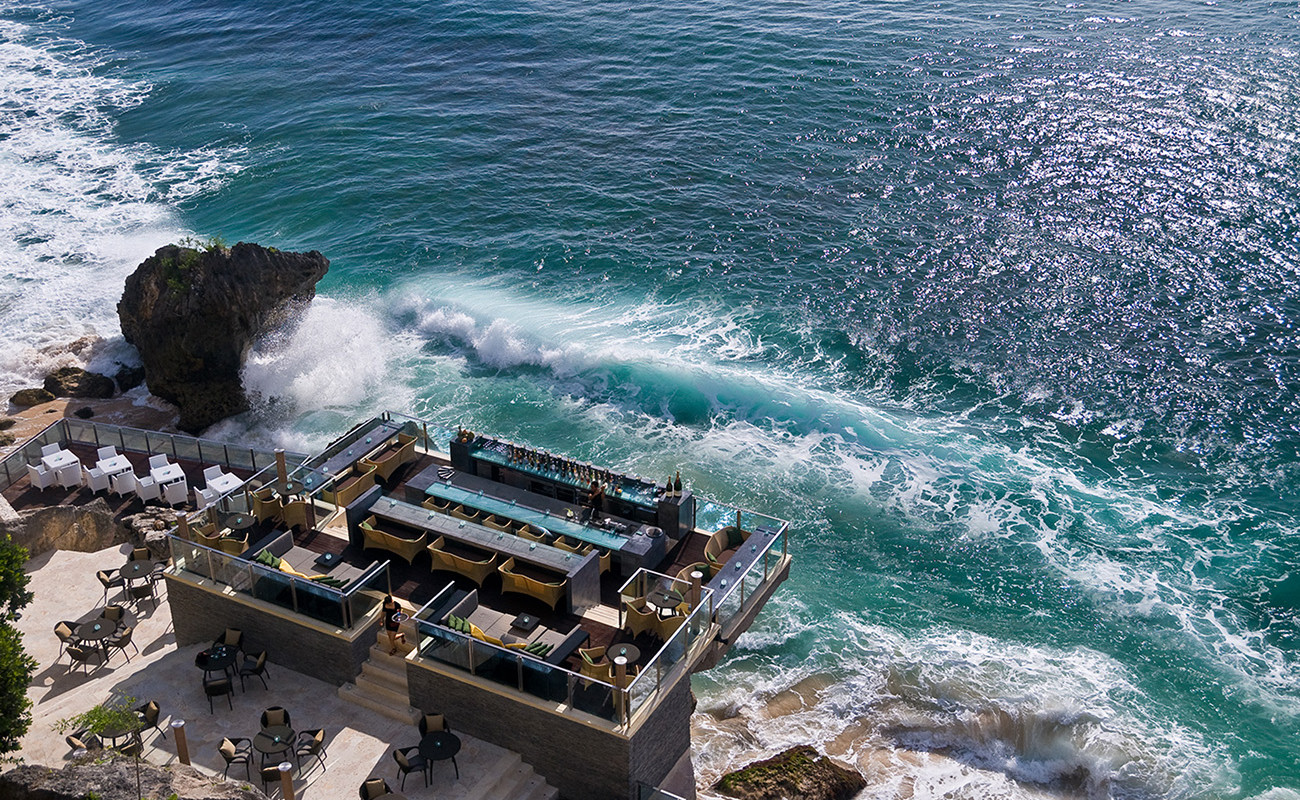 DINING
With nine restaurants, three cafés and four bars serving up cuisine from around the globe, your taste buds will be spoilt for choice. For stylish, French-influenced dining, Dava offers a four or six-course degustation, with dishes including pan toasted black cod, crab cannelloni and sautéed foie gras, best enjoyed alongside one of the 50 classic or contemporary cocktails shaken up at the intimate Martini Bar. If you're not feeling the James Bond vibe, there's also excellent wine – something often hard to come by in Bali. For more traditional Indonesian cuisine, thatch-roofed Padi has an open Asian heritage-style kitchen. It also hosts weekly Mini Legong and Kecak performance, framed by terraced lotus ponds.
SPA ON THE ROCKS & THALASSOTHERAPY
Treatments at the Spa on the Rocks include healing, anti-ageing and soothing packages designed for couples. But if you're not in the mood for a black rice bath, lava stone massage, coral algae scrub down or 24-point reflexology, there's also stress-relieving thalassotherapy. Water is drawn directly from the ocean, and heated to temperatures designed to increase blood circulation and rebalance vital minerals. Amongst its other restorative properties, it's said to help combat the effects of jetlag.
MAKE TIME…
To visit the world famous Rock Bar. For the ultimate sundown, don't leave without unwinding over a cocktail at the glamorous open-top Rock Bar. Set on natural rocks and with a DJ booth is carved into the cliff, it's the perfect spot to soak up stunning views 14 metres above the Indian Ocean.
AYANA Resort and Spa
Jl. Karang Mas Sejahtera, Jimbaran, Bali, 80364, Indonesia | www.ayanaresort.com