Adele
Meet Adele: model, and master of many creative trades. Far away from her hometown in Germany, we spent the day with the vibrant and vivacious beauty.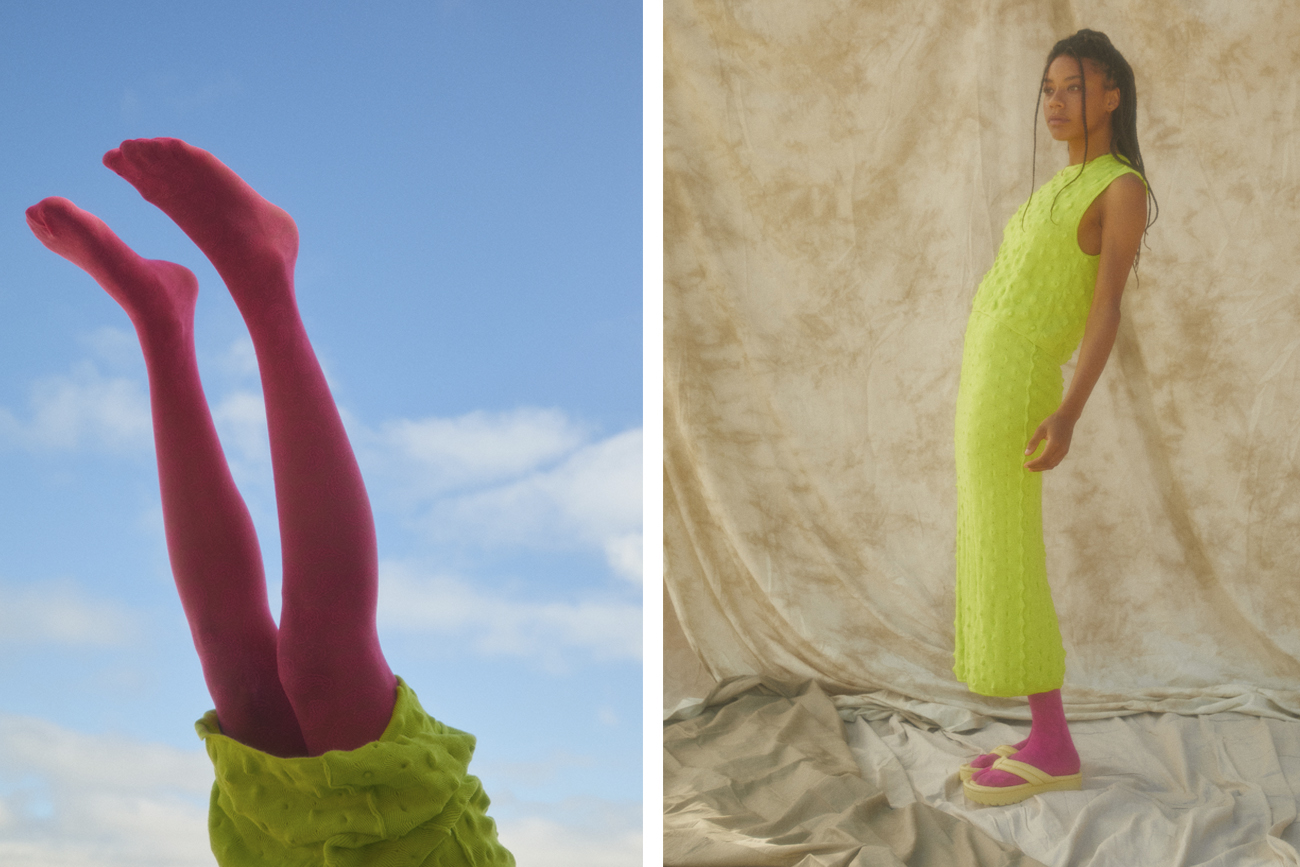 I grew up in Germany, with Russian and Nigerian parents. Being surrounded by such opposing cultures caused lots of confusion about which place I actually belong to. Currently, though, I live in Byron Bay. Being surrounded by people from all over the world, excessive traveling, and self-discovery have deeply shaped my sense of home. Byron Bay feels very close to it, however, I'd say I can make anywhere my home.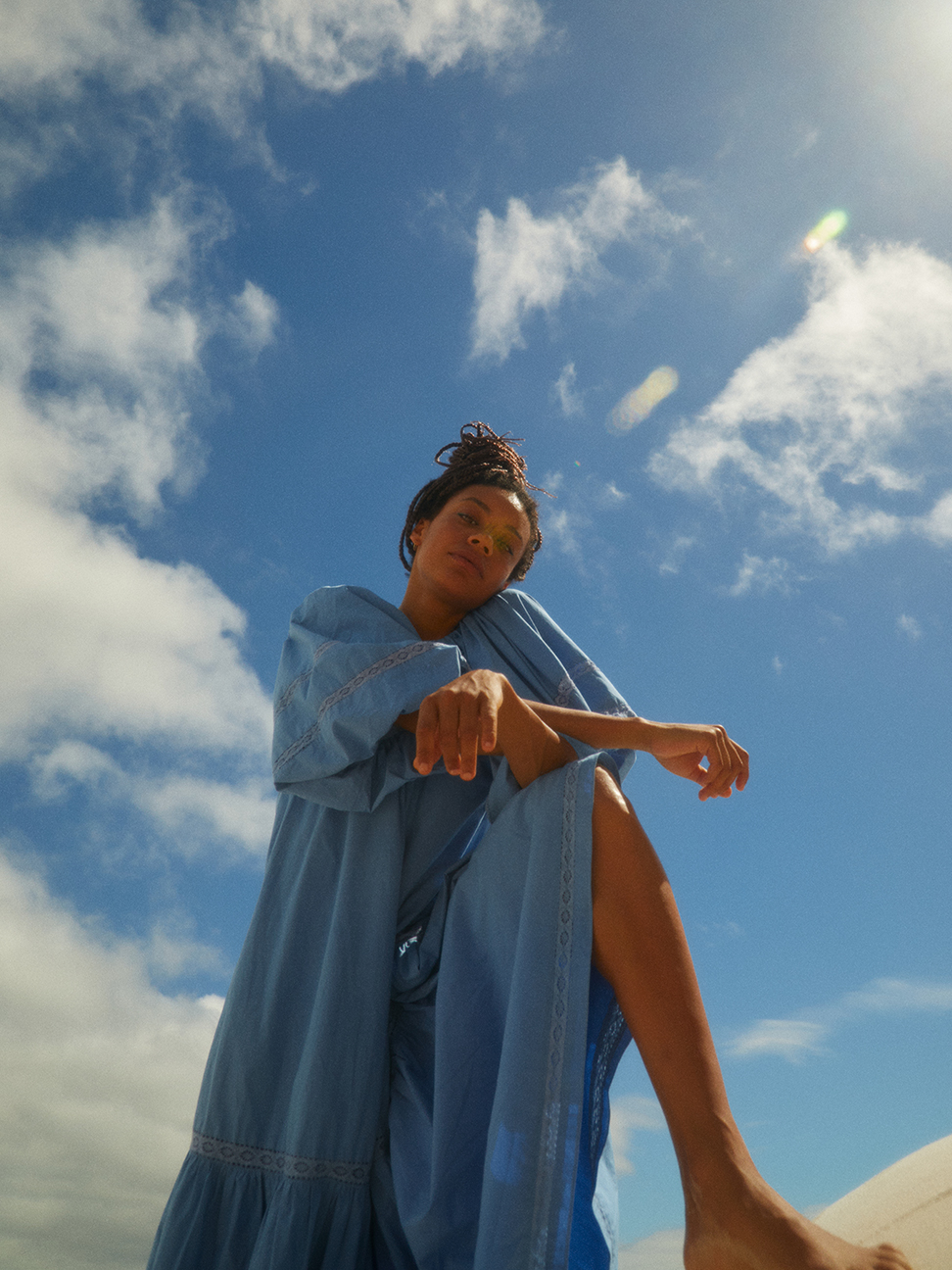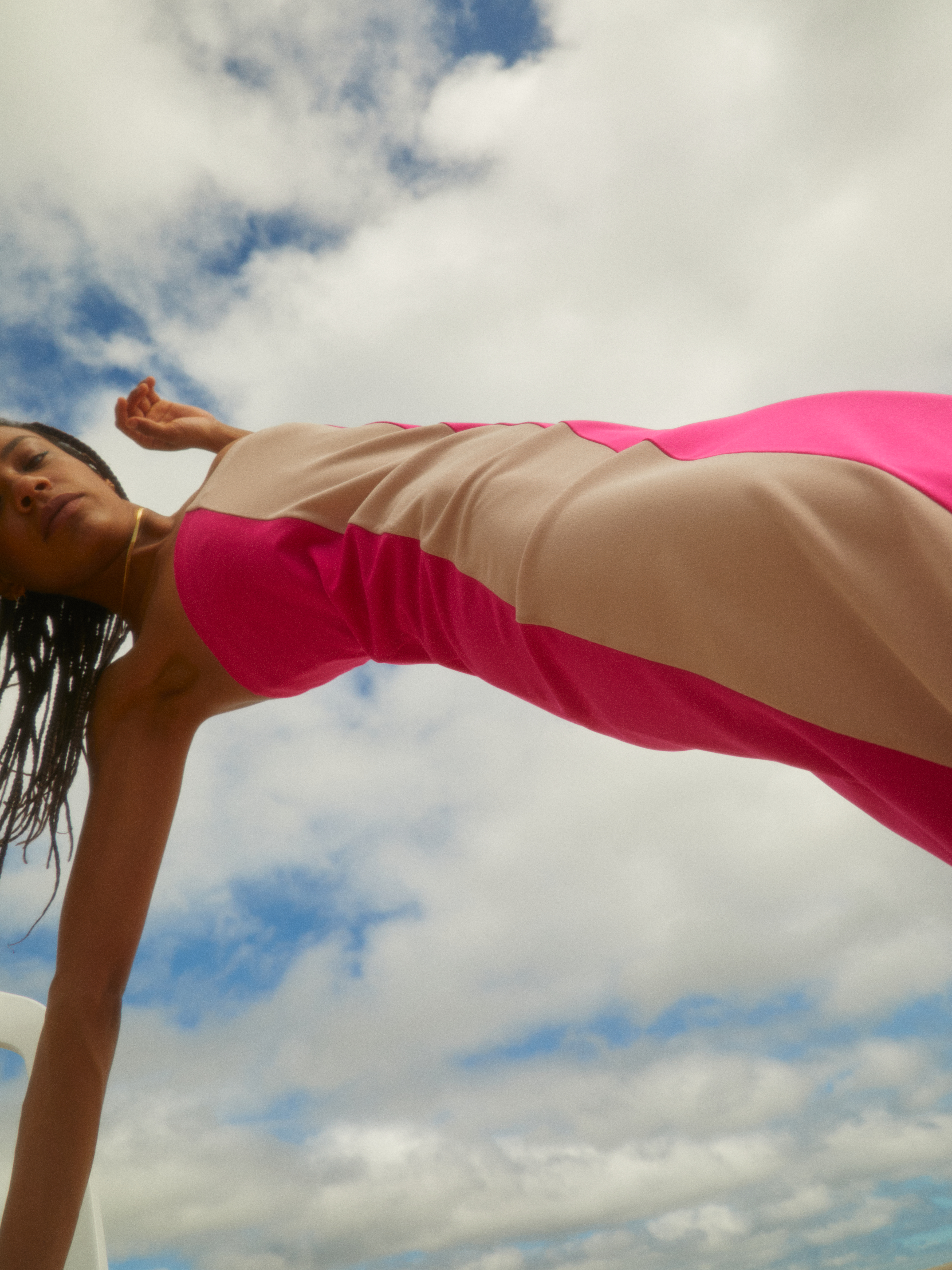 My go-to outfit is mostly black and looks like I've just arrived from Berlin. Or Melbourne. I don't know what it is, I just really love wearing all black everything. The Boho-Byron style has never gotten onto me, in fact, I wear my docs on the beach sometimes. Don't judge me.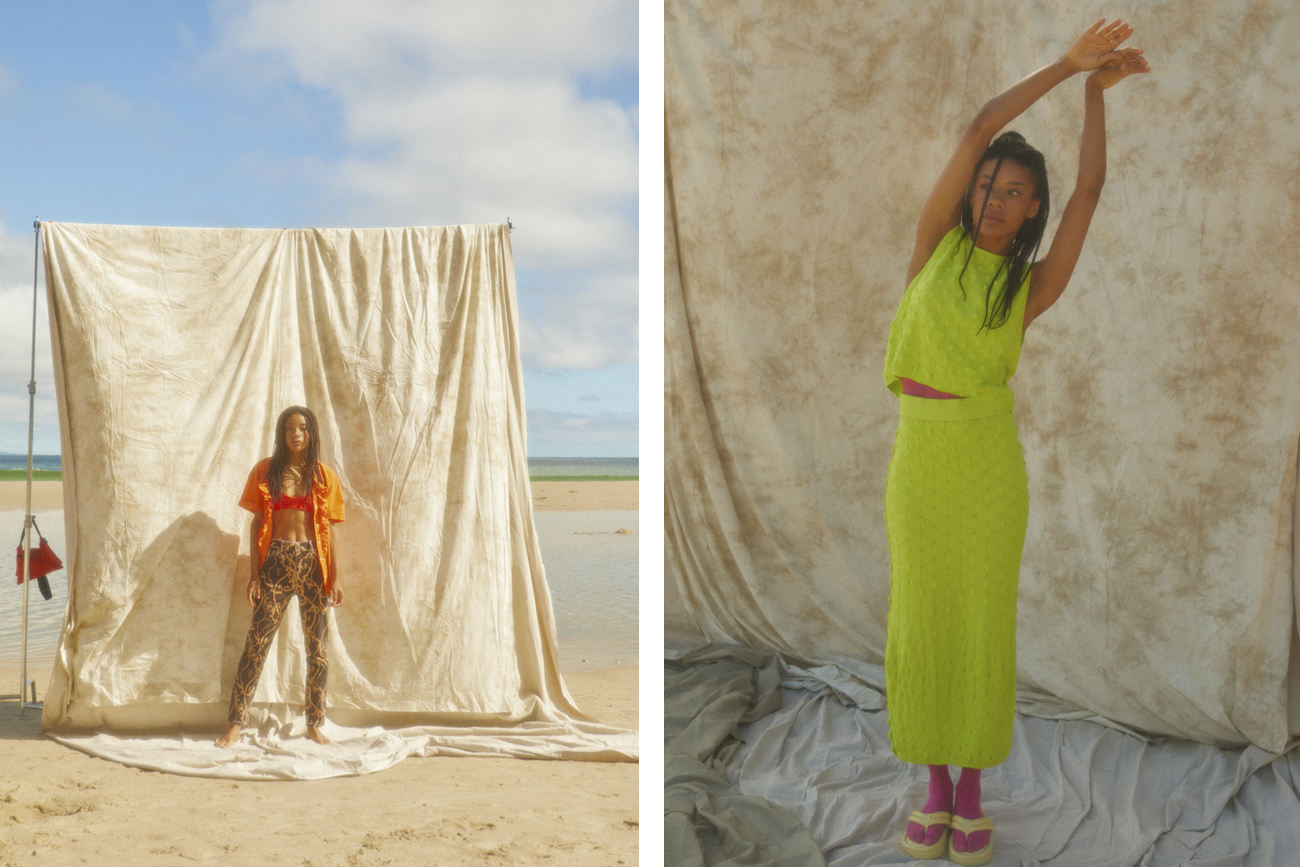 I'm a filmmaker and currently, in the pre-production process of a short film, I will be shooting very soon. When I am not in front of the camera, yoga, meditation, and dancing to hectic techno are also part of most days. And lastly, and most importantly, spending quality time with people I love – learning, growing, laughing, crying, and experiencing together. That's what life is about for me.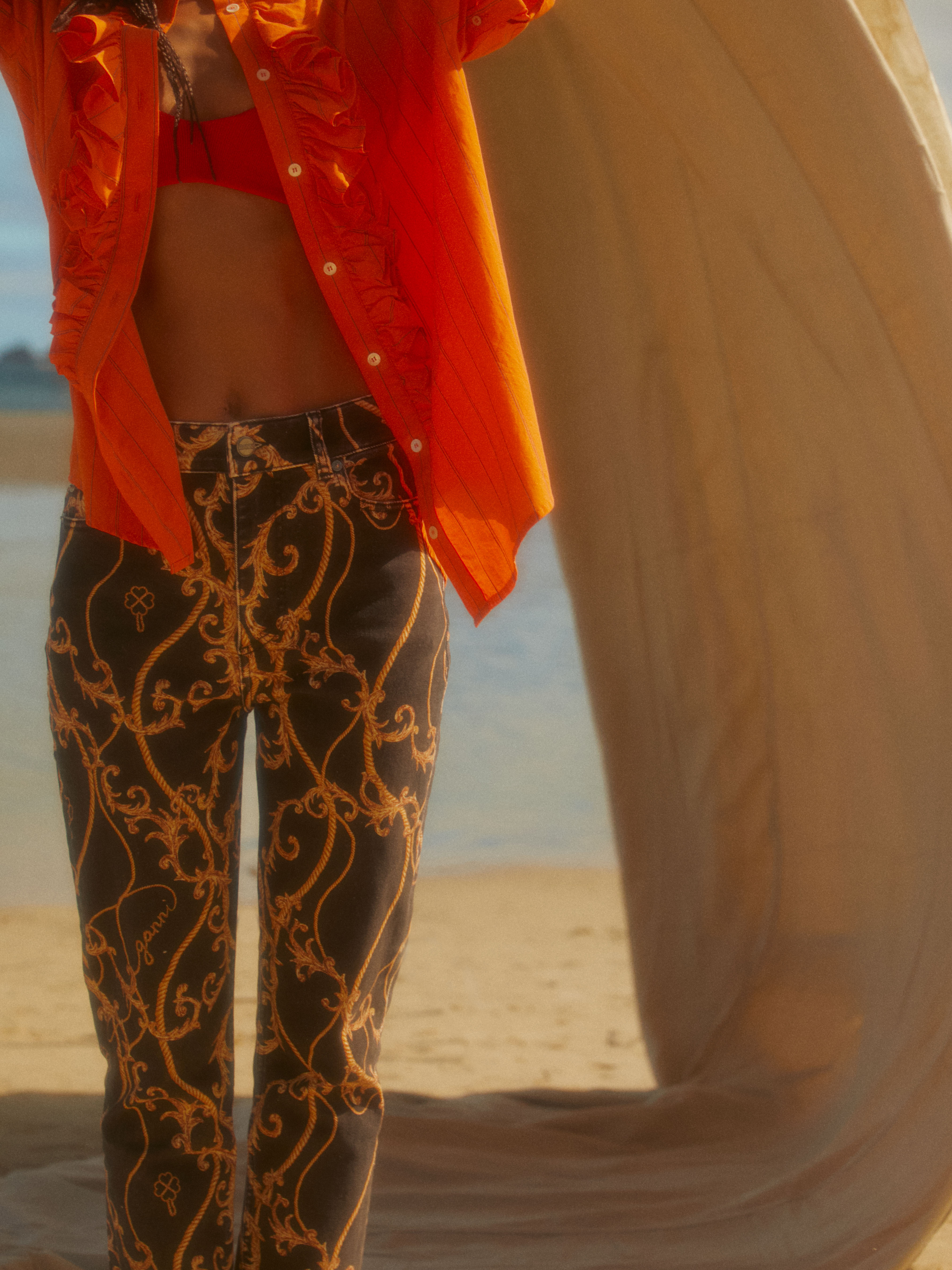 I love hanging out in front of the camera, making slightly weird shapes with my body (if they let me), and being part of a highly creative process (like this one). This year I will also take on many more projects behind the camera. Conveying important messages inside pretty moving images is where it's at for me. Now is the time to put more energy into it. On another note, I also recently discovered that I'm not the worst drummer there is, so I conclude that I could theoretically put some effort into developing my non-existent music career (maybe).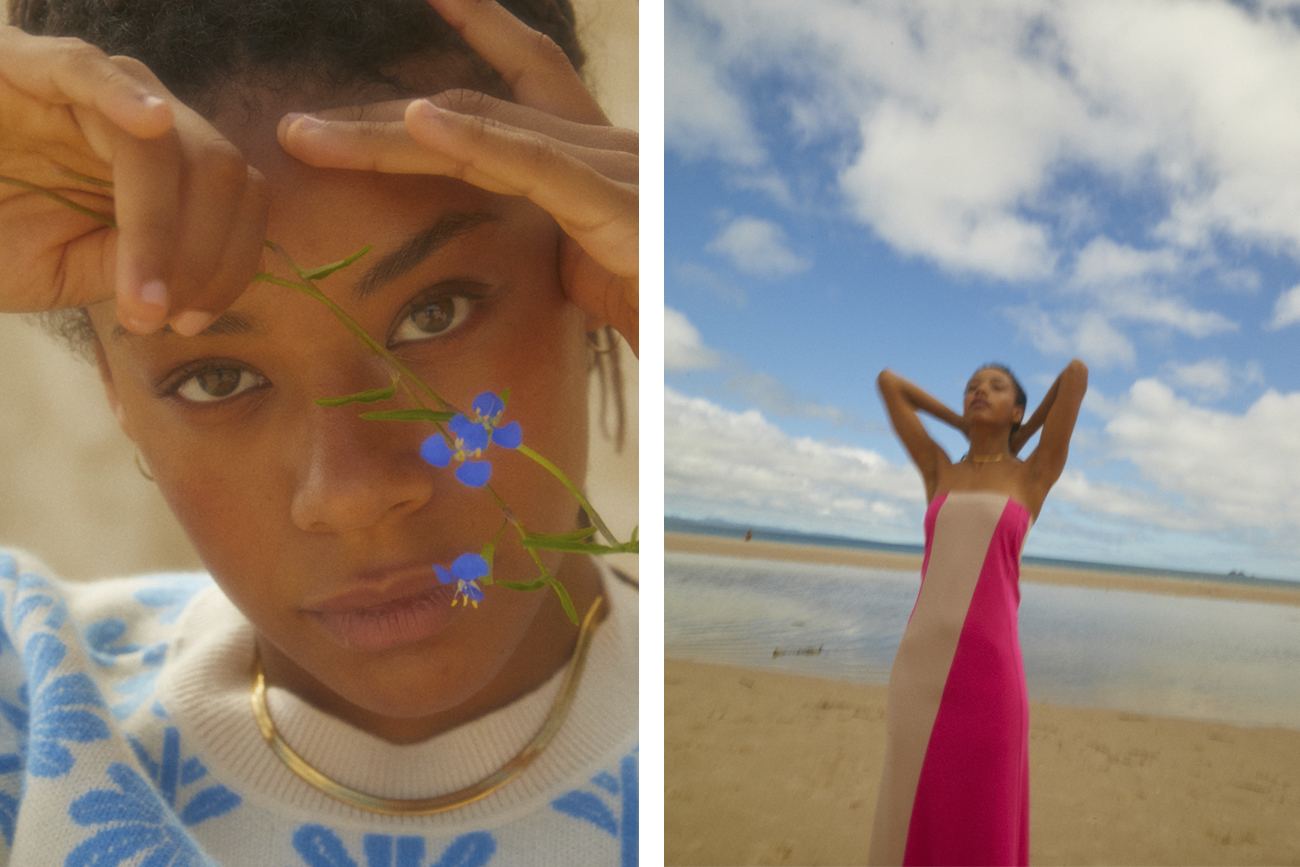 Photographer: Trevor King
Stylist: Jesse Arifien
Thanks to Rin Models.