Yan Yan Chan
Strong, sexy and unstoppable, Yan Yan Chan is best known for her uncomplicated off-beat style. Lending her unique eye to admiring brands, the it-girls many talents include content creator, creative director, and photographer. Blurring the lines between tough and tender, here she takes a sporty approach to dressing.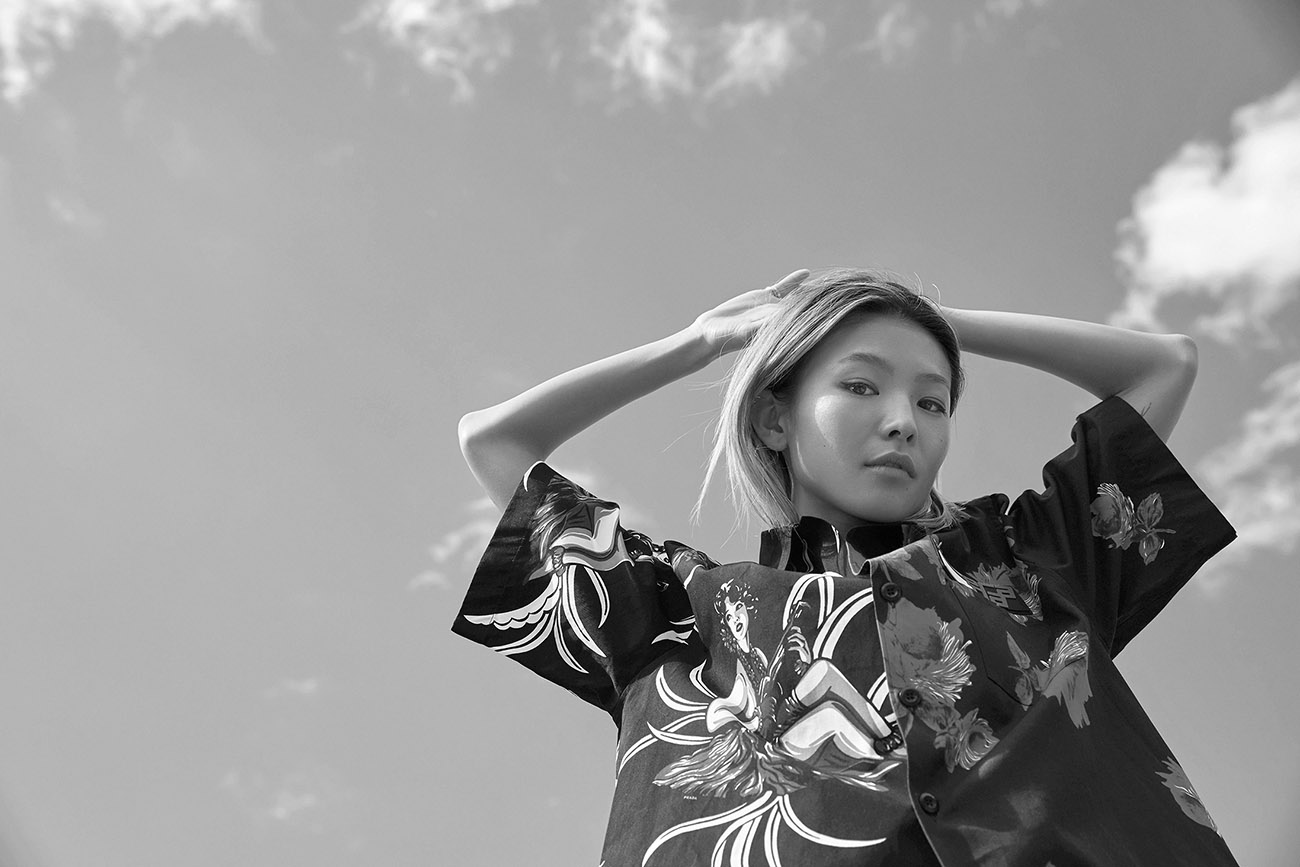 CAN YOU TELL US WHO YOU ARE? WHAT'S YOUR STORY SO FAR? 
I'm a creator… I've always been into the arts & music, my parents had put my brother and me in dance, art and piano lessons after school, so that was a big part of my childhood growing up. Dad was a music producer, so we were always listening to his cd's, watching movies and creating, whether it was in a dance class, an art class or at home. I studied film and photography in high school and quickly grew fond of fashion, so I started interning and assisting in magazines and PR offices. I started my blog then too, it was a creative outlet for me and an escape from school. Now, it's a platform for me to produce and create content; film or stills – and connect brands with other creatives.
DID YOU CHOOSE FASHION OR FALL INTO IT?
I've always loved fashion, I definitely chose it, but I fell into the career I am in now. I never thought I'd be working for myself!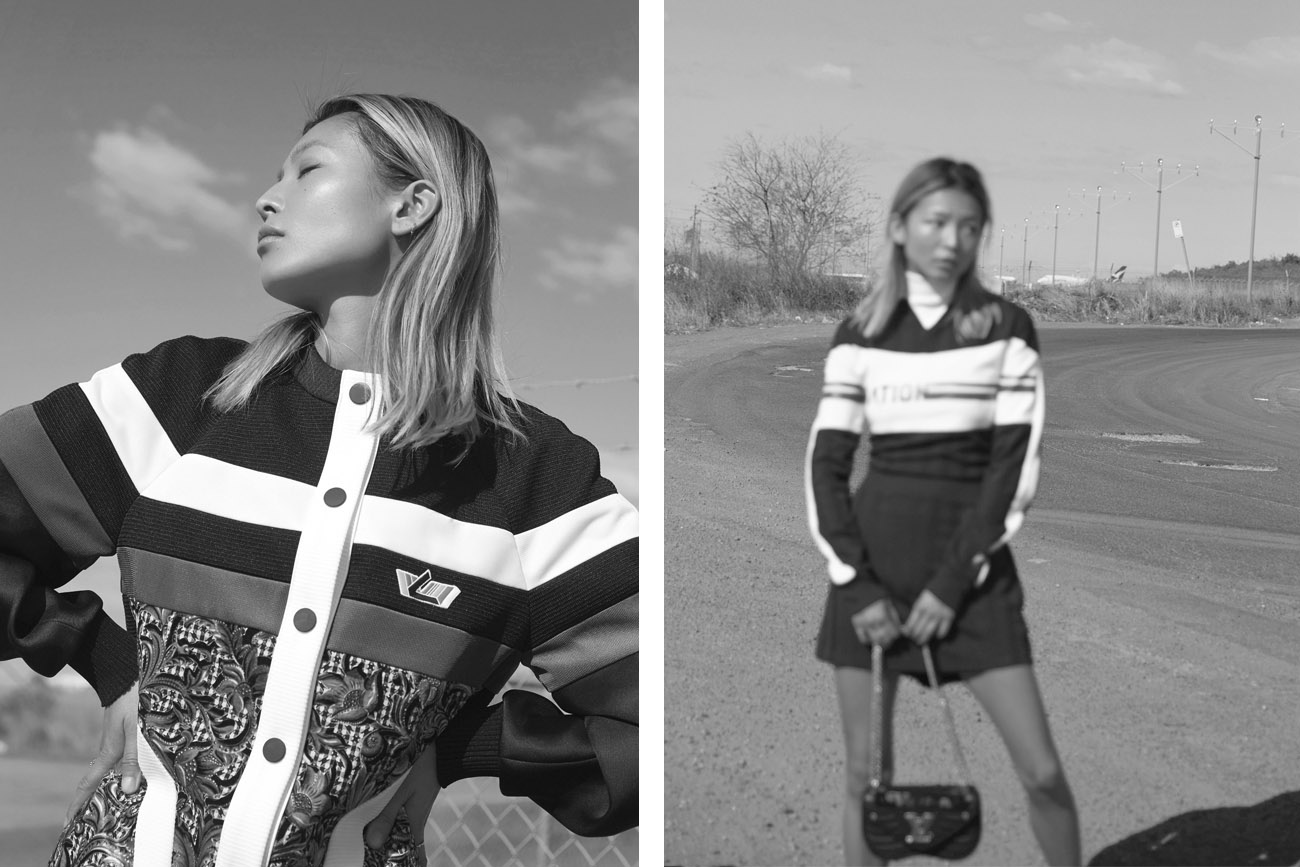 HOW WOULD YOU DESCRIBE YOUR STYLE?
Spontaneous, youthful, comfortable.
WHO OR WHAT DO YOU LOOK TO FOR STYLE INSPIRATION?  DO YOU HAVE A FAVOURITE ERA OR DESIGNER?
I've always loved the 90s minimalist era… Helmut Lang, Miuccia Prada,  Calvin Klein – the iconic photographs from Peter Lindbergh, they're images that always float back around on the internet, no matter how many times they've been re-created, it's just not the same. I also will and forever love Phoebe Philo's work at Céline.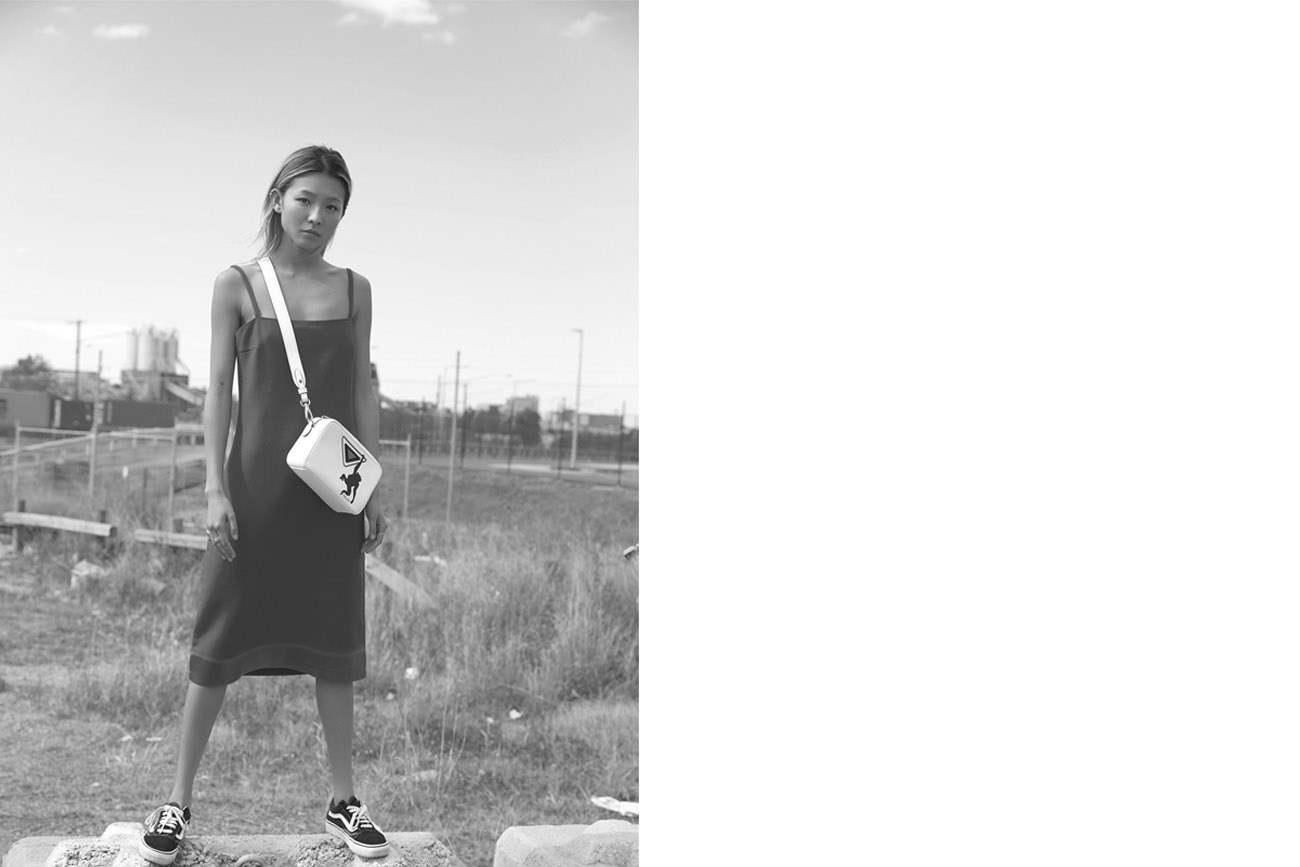 WHAT WOULD YOU SAY ARE THE MOST IMPORTANT THINGS IN YOUR LIFE RIGHT NOW?
Downtime! I don't get a lot of that, even when I am overseas "on holiday" I always end up working the whole time. So, anytime that's not spent on screen, on set, or switched on thinking about work, are times I really cherish. Putting the phone down, connecting with friends or strangers, and having a conversation.
WHAT DO YOU HOPE TO ACCOMPLISH IN THE NEXT FEW YEARS?
More collaborating, creating and branching out into other things.. maybe design, and I guess for me personally, I want to practice switching off and having time for the important things, like reading a book, more time for loved ones, and learning.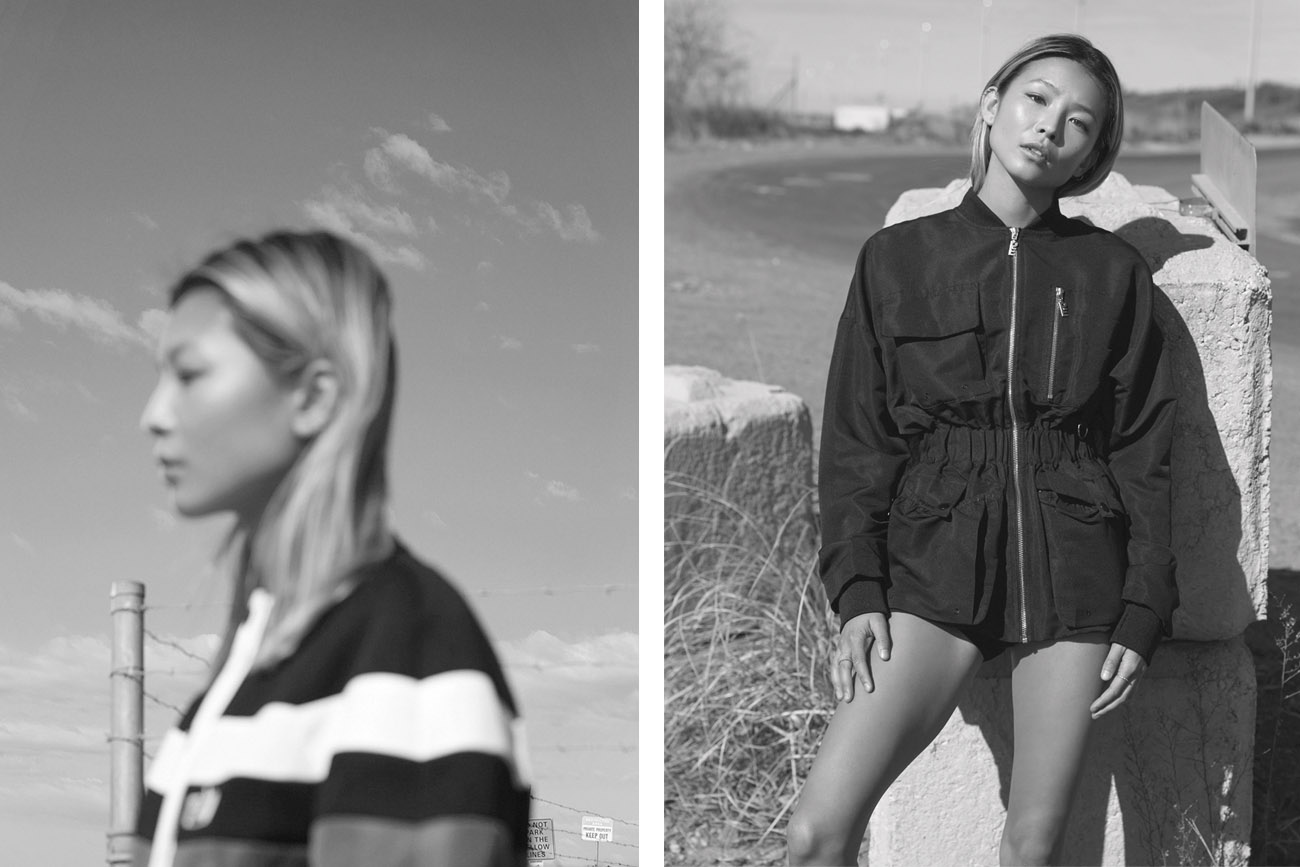 WHAT WOULD WIN YOU OVER ON A FIRST DATE?
Apparently a bit of thunder and rain… haha. That was the weather forecast for Nathan and I's first spontaneous date – our picnic didn't really go to plan.
WHAT KEEPS IT INTERESTING IN A RELATIONSHIP FOR YOU?
Learning and growing together.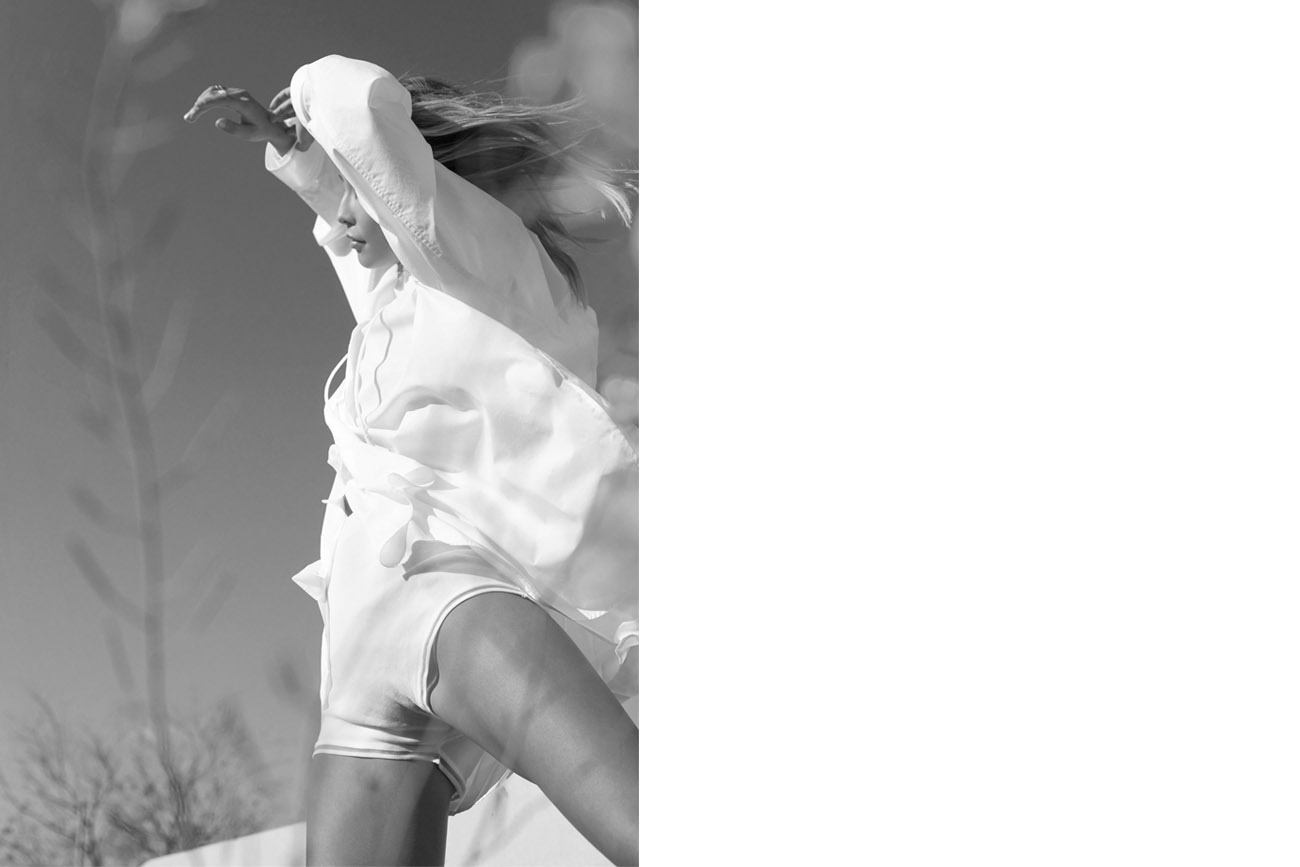 Photography Tane Coffin
Fashion Editor Freddie Fredericks
Beauty Hayley Wilson