Anna Feller
Exuberant, and unquestionably beautiful, Canadian model Anna Feller's unaffected, earthy beauty is apparent on and off camera.
Dressed in low-key, tailored pieces and radiant in barely-there makeup, the Australian-based model spends the day with us beachside in Malibu.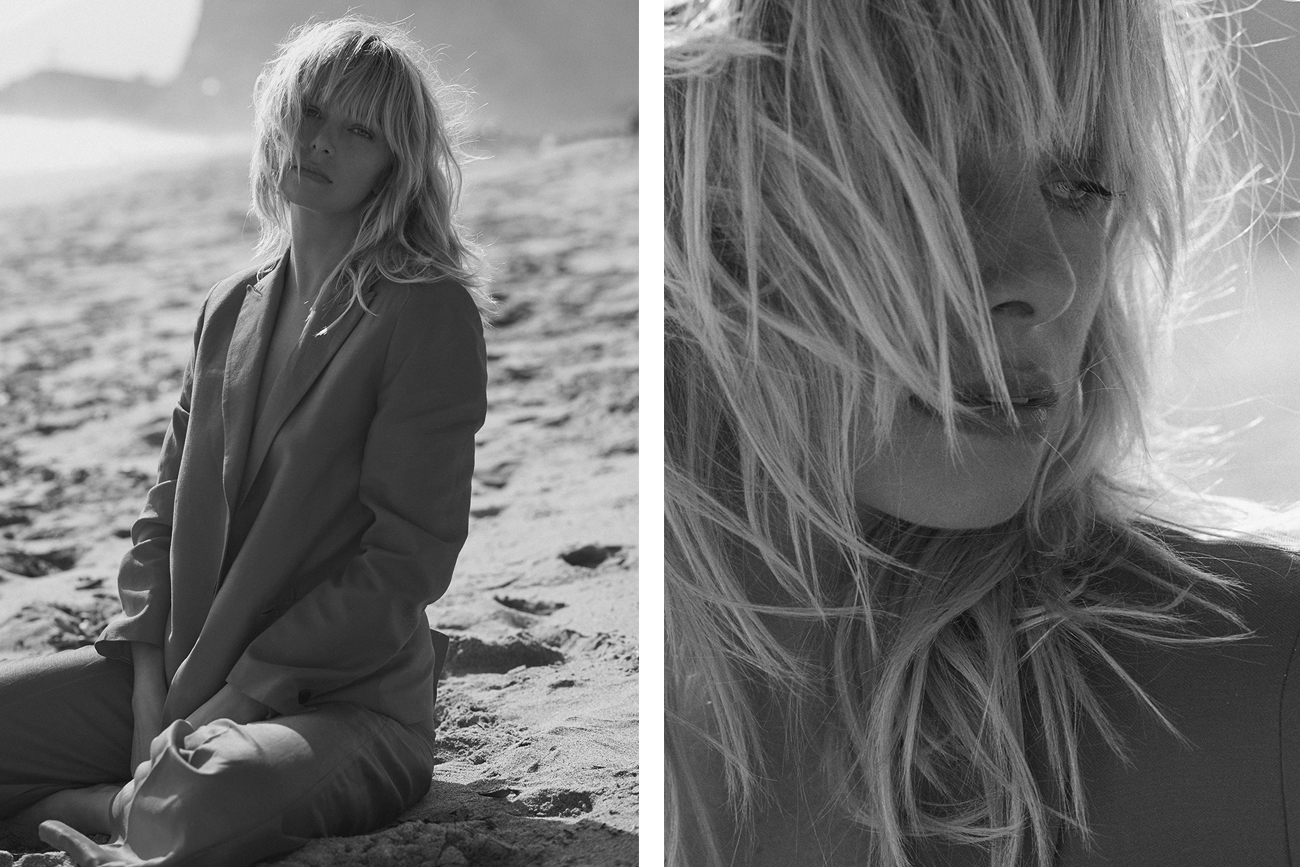 WHAT DO YOU LOVE MOST ABOUT YOUR CURRENT HOMETOWN?
Sydney is a magical city, with great people, exceptional food, and epic beaches. It's an extreme luxury to be able to swim at Bondi Beach at the end of a day's work. Definitely living directly across the street from one of the most iconic beaches in the world would have to be at the top of the list.
WHAT IS YOUR SECRET TO STAYING BALANCED IN THE INDUSTRY?
Living in Sydney is great for balance as I am immersed in nature every day. I am all about balance though, I love to be healthy and exercise and I also love to have a fun time… being around people I love, sharing moments and inspiration. All of that keeps me balanced.
WHAT WOULD YOU BE DOING IF YOU WERN'T MODELLING?
I was actually enrolled in pastry school before I started modeling when I was 17, so maybe making croissants and wedding cakes in some beautiful French bakery? Before I fell pregnant, I was then about to start my naturopathy degree. I'm sure as my son Banjo gets a bit older I will start studying again. I love my job and feel extremely lucky to have had such a long abundant career.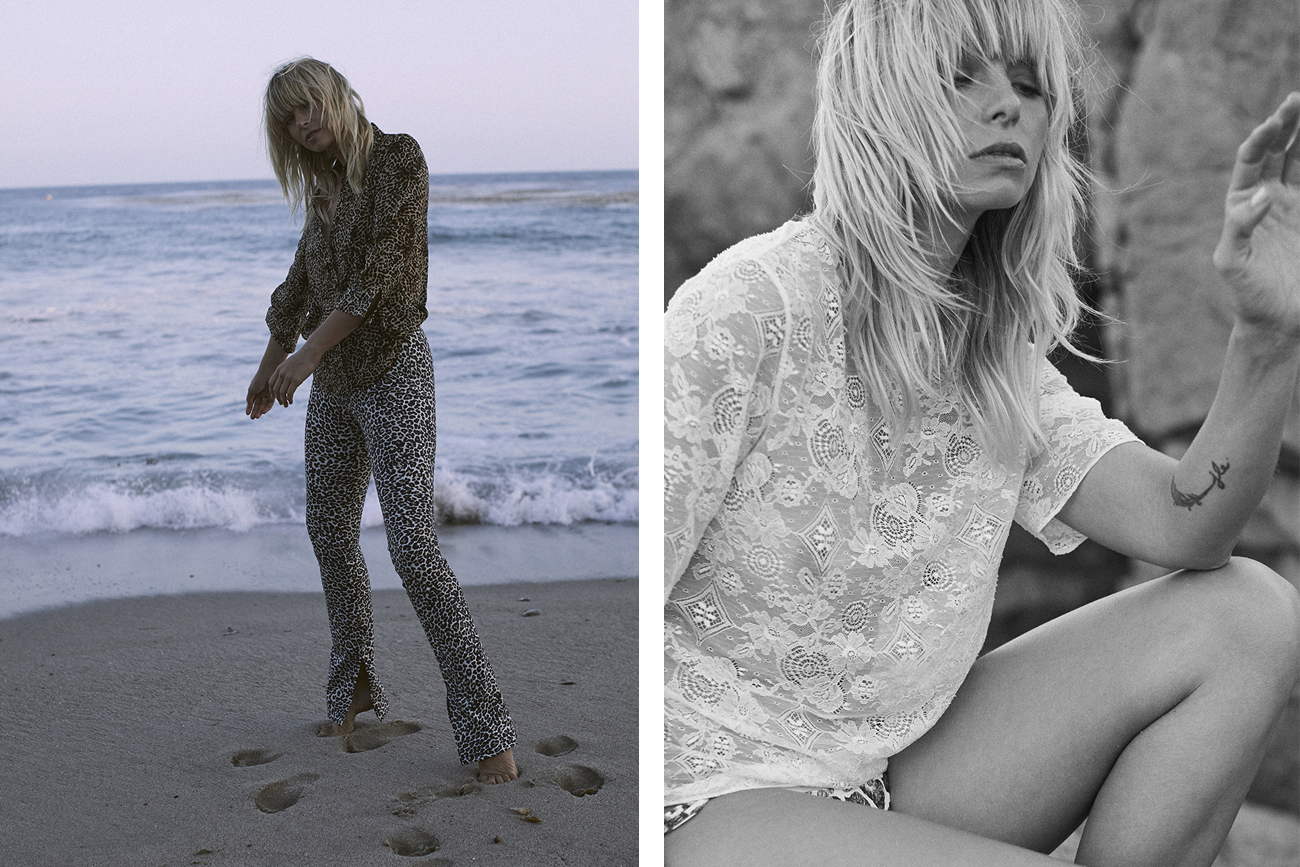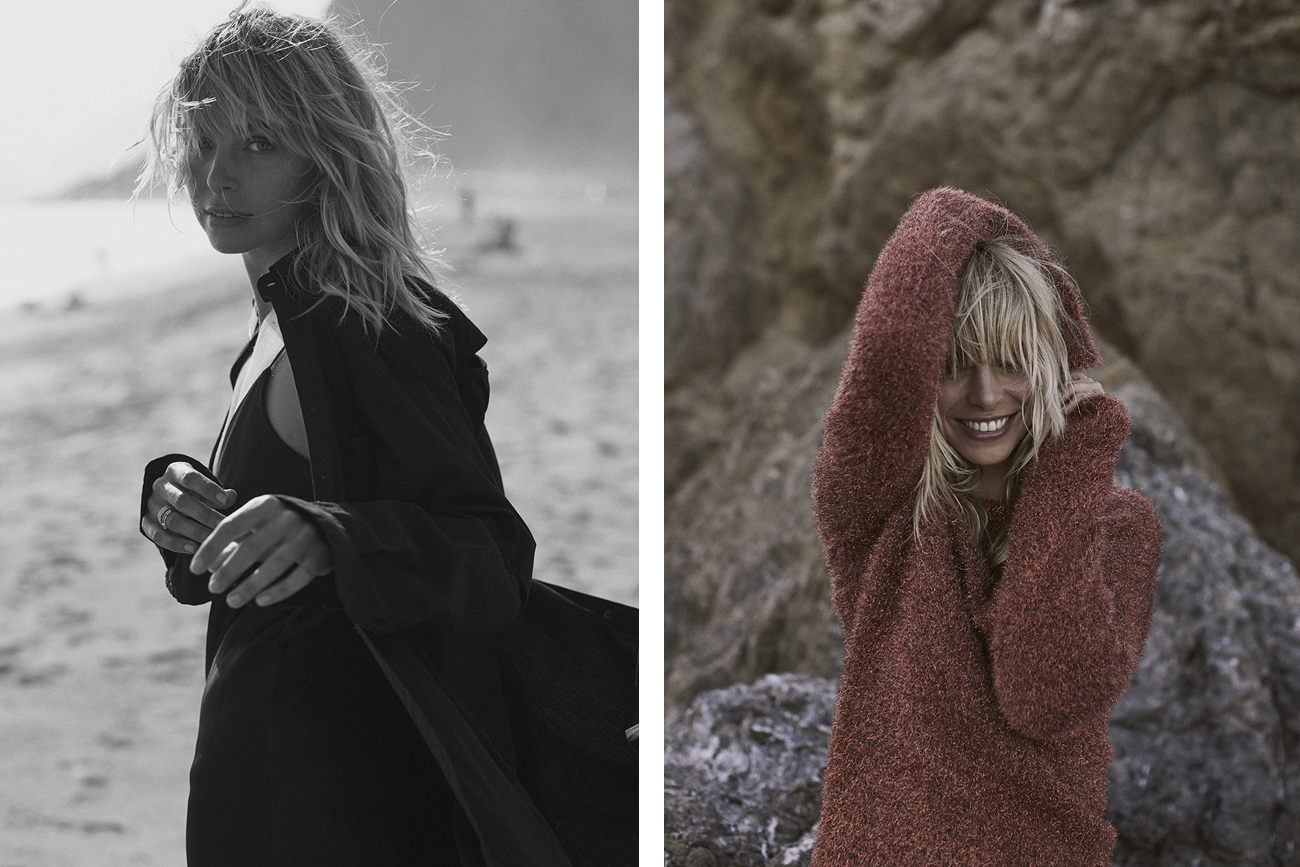 WHO ARE YOU CURRENTLY LISTENING TO?
NAS Illmatic.
WHAT IS THE BEST READ YOU HAVE HAD OF LATE?
I am obsessed with the MOON JUICE cookbook. I have a very serious addiction to cookbooks.
WHO DO YOU ADMIRE MOST?
WOMEN! I am very lucky to be surrounded by many amazing ones, who all inspire me daily. I have a very large admiration for hardworking women who are also mothers doing it all.
WHAT IS THE ONE THING YOU HOPE TO ACCOMPLISH?
So many things! My list is long and sometimes there aren't enough hours in the day. I just want to give my son the best possible life and also try to achieve everything with grace and ease. Ticking these boxes day by day.
Photography: Trevor King
Words & Styling: Jesse Arifien
Beauty: Lei Tai