Brian De Lowe
Humble and sophisticated, Santa Monica Proper Hotel brings a whole new meaning to luxury. With a bespoke eclectic mix of vintage and contemporary furniture, first-class dining and LA's only rooftop pool on the Westside, the hotel's laid back nature draws inspiration from Californian coast living.
We asked Proper Hotel president and co-founder, Brian De Lowe about his passion for creating iconic hotels that withstand the test of time and, more importantly, his passion for being a family man.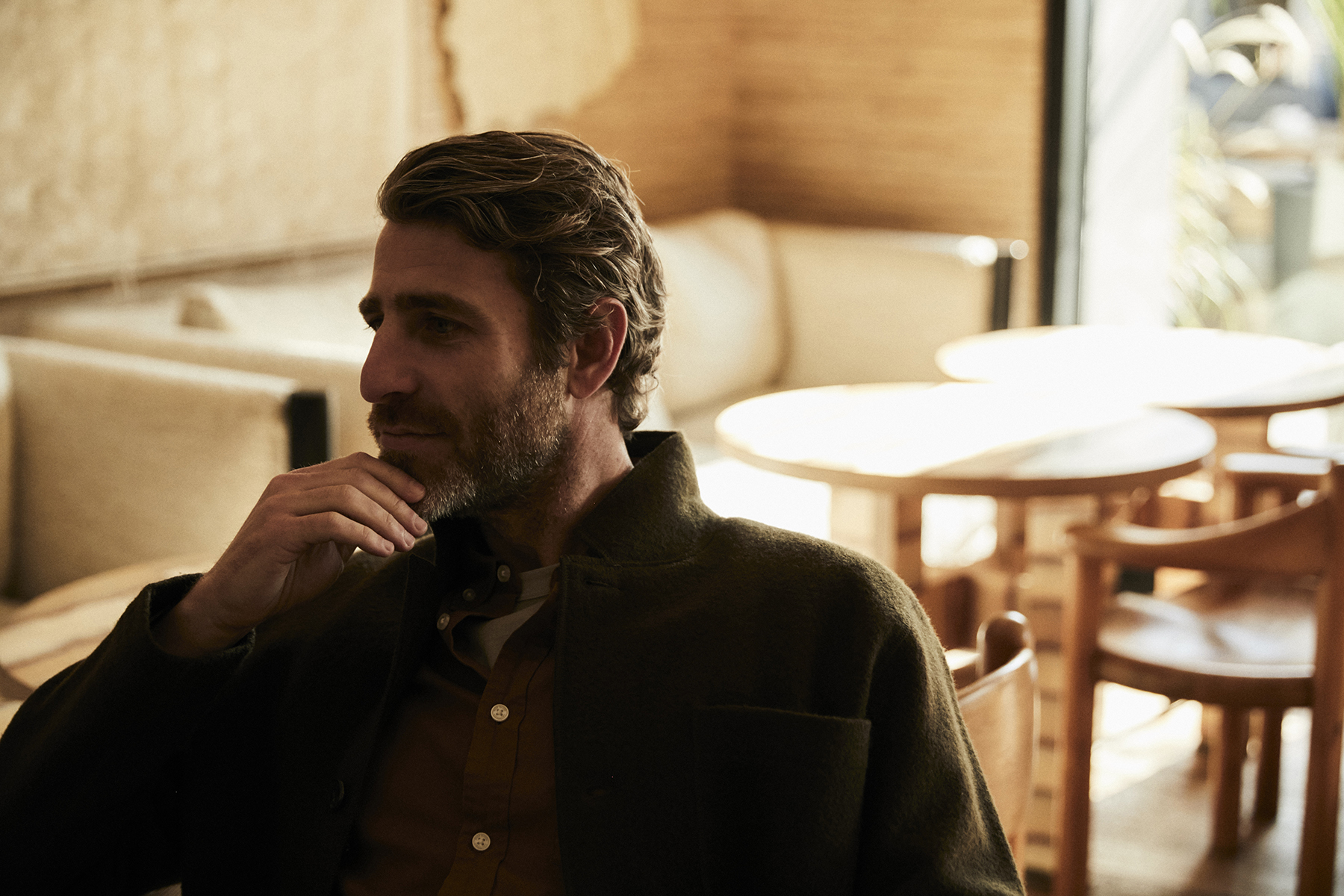 CAN YOU TAKE US BACK TO THE START? HOW DID YOU GET INTO THE BUSINESS OF HOTELS? The hotel business is super-specific.  Some people are born into "hotelier" families where it's just a given that they are going to follow in the footsteps of their parents. Some know from a young age that hospitality is the career for them, go to hotel school, and start on the path. Others start working at a restaurant or a hotel, fall in love with hospitality and decide to make a career out of it. For me, it was none of those. Although one of my first jobs, in high school, was working as a valet/bellman at my hometown Marriott hotel, and as much as I loved being a waiter during summers in college (including at California Pizza Kitchen), my route into the hotel biz definitely wasn't a straight line. After graduating from university in LA, I set off for a year of travel in Latin America, living 3-4 months in Buenos Aires, doing a 2-month surf trip down the coast of Brazil, and visiting many of the other countries in South and Central America. It was paradise. I returned to the States and spent the next 4-5 years working in real estate, developing condos and lofts in and around Los Angeles. I really liked what I was doing but missed Latin America and wanted more of an adventure. I ended up quitting my job with a very vague plan of "doing real estate projects in Latin America with capital from the United States". Turned out the real estate projects that made the most sense at the time were hotel projects so we bought a few hotels in Mexico, signed up deals all over Latin America, and I shifted my career focus to primarily hotels.  I've never looked back since. 
WHAT IS YOUR PARTICULAR ROLE ALONGSIDE YOUR PARTNERS?
Brad and I, as well as our third partner, Alex, have been working with each other for over 15 years now, and we've been partners for almost 10 years.  In a lot of ways, there is a tremendous crossover between our roles, interests, and passions. We created Proper because of our shared love of hospitality and a shared obsession with creating iconic hotels that withstand the test of time.  We love that, through our hotels, we can share our idea of a life well-lived with the community and to our guests… through the design, the F&B, the service, and the experiences that we offer. Although we both are involved in really every aspect, generally speaking, Brad gets a lot more into the details of design, service, and operations, whereas I take lead in scouting the best locations for our hotels, forming brand partnerships, linking up with F&B partners, and overseeing the business strategy. 
CAN YOU TELL US ABOUT YOUR OTHER PROJECTS?
We are still active in other real estate investment & development, including high-design multifamily residential and creative office but, on the hotel side, our projects include Proper Hotels – our luxury lifestyle brand with hotels in San Francisco, Santa Monica, Austin, Downtown LA (Spring 2020) and Portland Oregon (2022), Hotel June – new accessibly-priced lifestyle brand launching in West LA in Spring 2020, Avalon Hotels – quintessential boutique hotels in Beverly Hills and PalmSprings and the Ingleside Inn – romantic boutique in Palm Springs.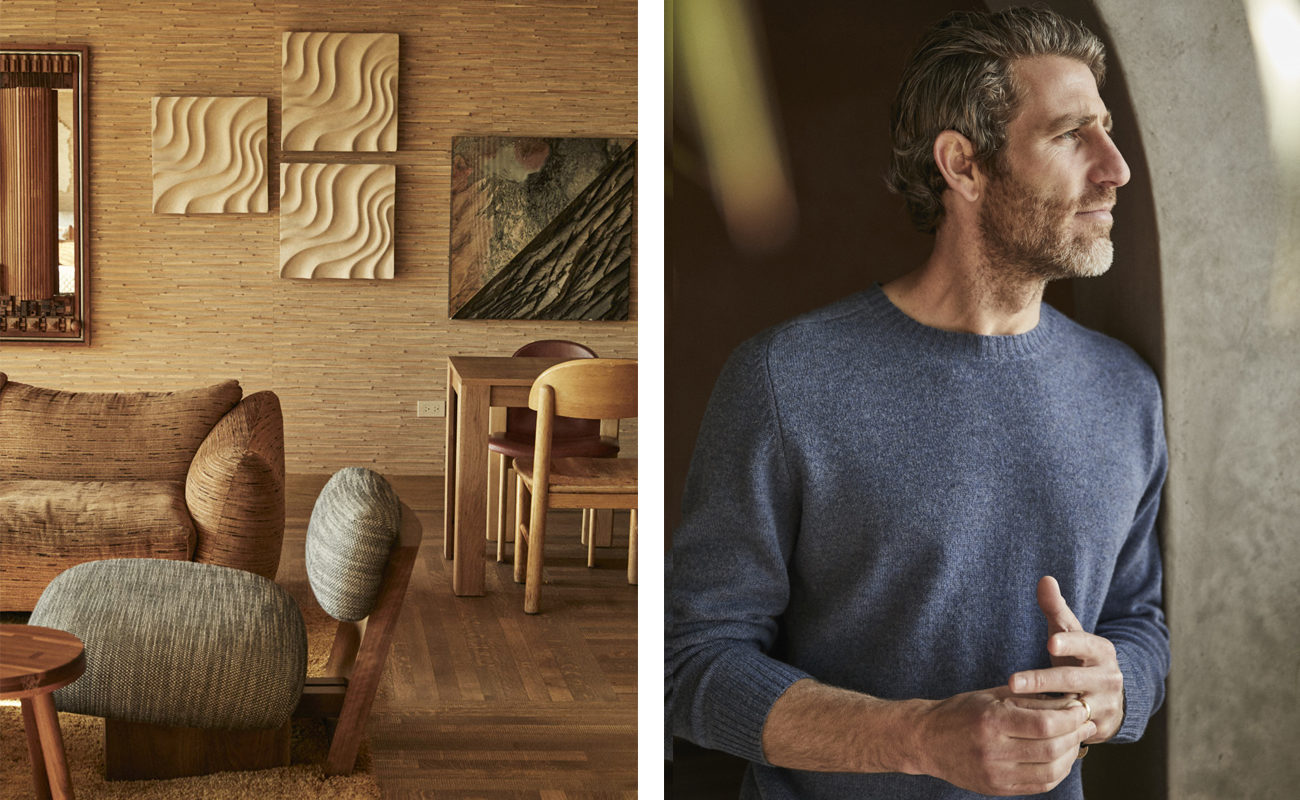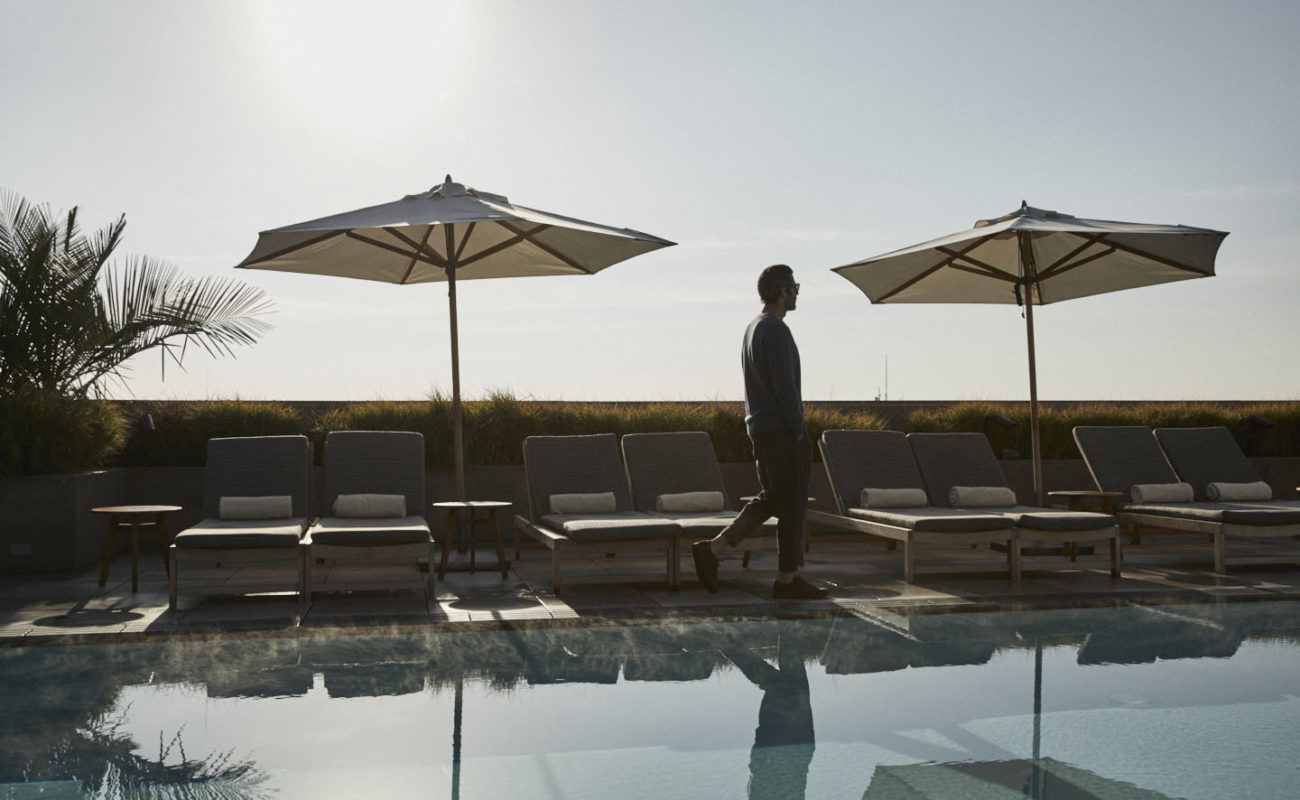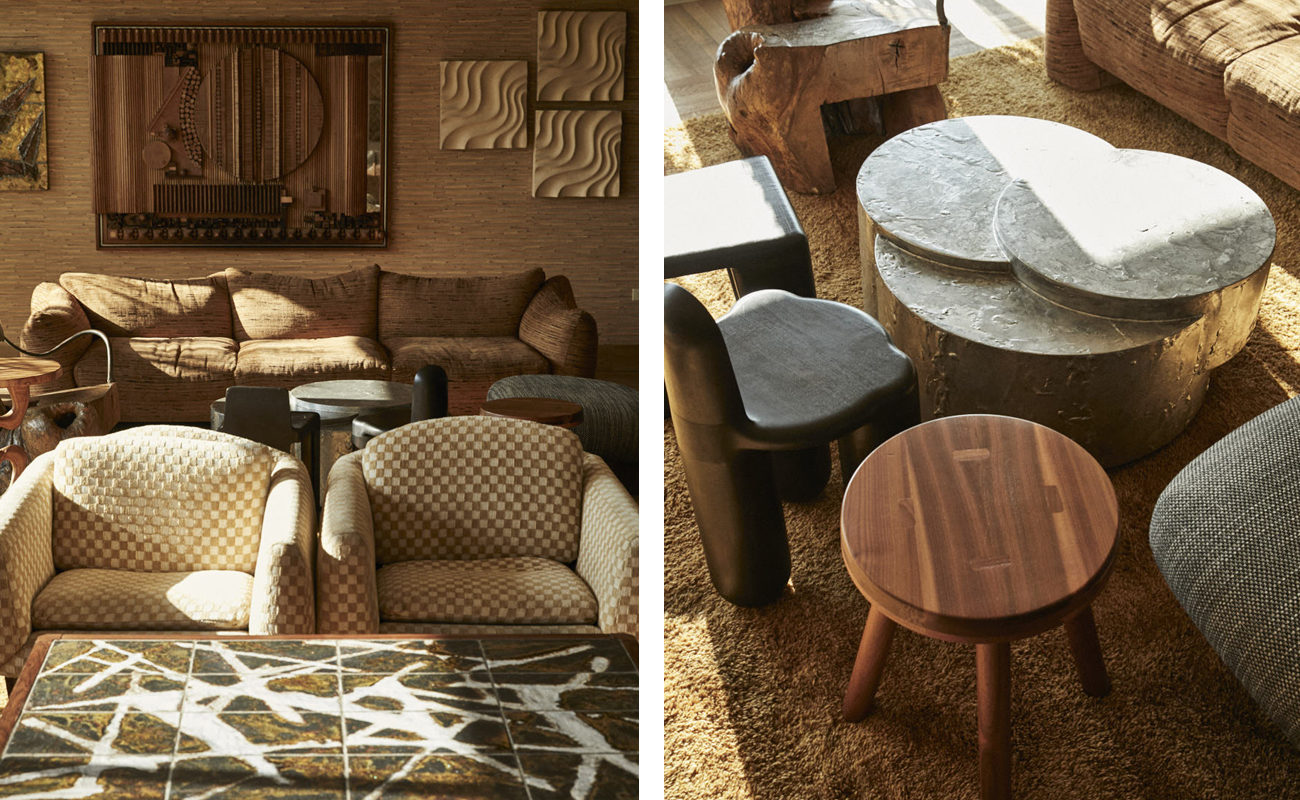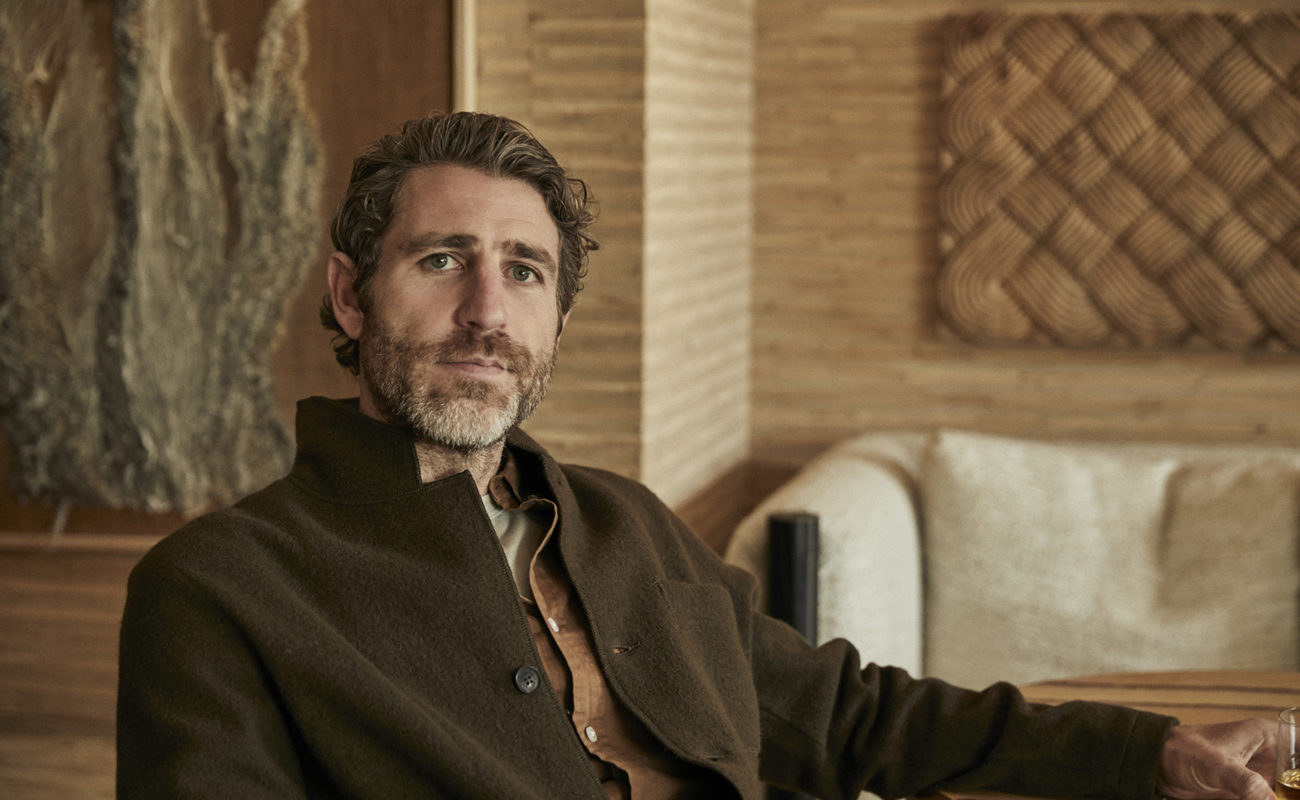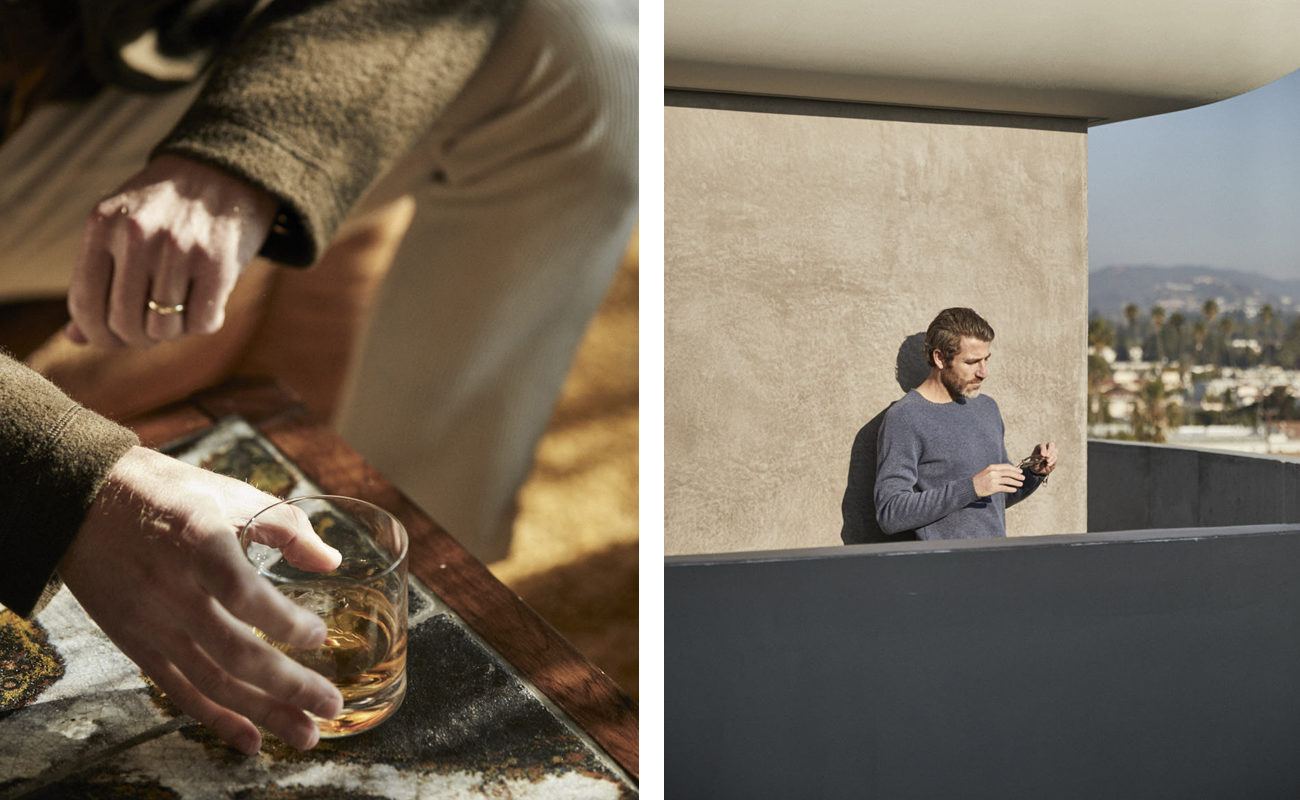 I get the same nature/coastal inspired feeling of expansiveness at Proper as I feel at home in my beachside Santa Monica neighborhood.
THE SANTA MONICA PROPER HOTEL HAS RAISED THE STYLE BAR IN LA STAYS IN SO MANY WAYS. WHERE DID THE CONCEPT COME FROM?
One of the things I love about our hotels is that they aren't just a place to sleep but they are an experience in themselves. We like to create spaces where our guests can feel connected to and inspired by the design. We think about how we want the guest to feel from the moment they walk in the door all the way through until after their stay. It's really important that each of our hotels has a strong identity that's specific to each location so the guest experience is super unique in every project. In Santa Monica, the design is relaxed but with a sophisticated sensibility and a mix of vintage and contemporary.  I love how spacious and open our Palma lobby lounge is – it's very representative of how I feel generally about the Westside of LA.  I get the same nature/coastal inspired feeling of expansiveness at Proper as I feel at home in my beachside Santa Monica neighborhood. Santa Monica Proper's meant to feel like a beachside Santa Monica home… with materiality and textures that feel beautiful but also residential… and we've incorporated natural elements of the California coast into the overall design, with earth tones, textured wood, natural stone, and a variety of indoor-outdoor spaces and walkways that would only right in a Southern California hotel like ours. Our Calabra rooftop, whose name "Calabra" is inspired by a road called the Sa Calobra road in the Balearic Island of Mallorca, where I spent a lot of time last summer, is an incredible poolside space with an evolving vibe from day to night. We wanted our rooftop to evoke a summer getaway to the Balearic Islands, all year round, and the Mediterranean-inspired coastal dining, vibe, and elevated bar and lounge scene was what I felt was missing from Santa Monica and what's become a big hit for our guests.
WHAT DOES A NORMAL WORK DAY LOOK LIKE FOR YOU?
It's always so different! I'm not the type that can sit in the office all day, every day, so I love that every week I have such a wide variety of things I'm working on and all different places I'm spending my time. My day-to-day ranges from being in design meetings for a forthcoming project to interviewing for a senior role in our quickly growing team at Proper to touring a building for a potential hotel to working through F&B concepts and menus to meeting with capital partners at one of our hotels to brainstorm sessions with our marketing team in creating a new brand concept. Oftentimes all in the same day. It's crazy and hectic and extremely fast-paced and I (usually) really love it.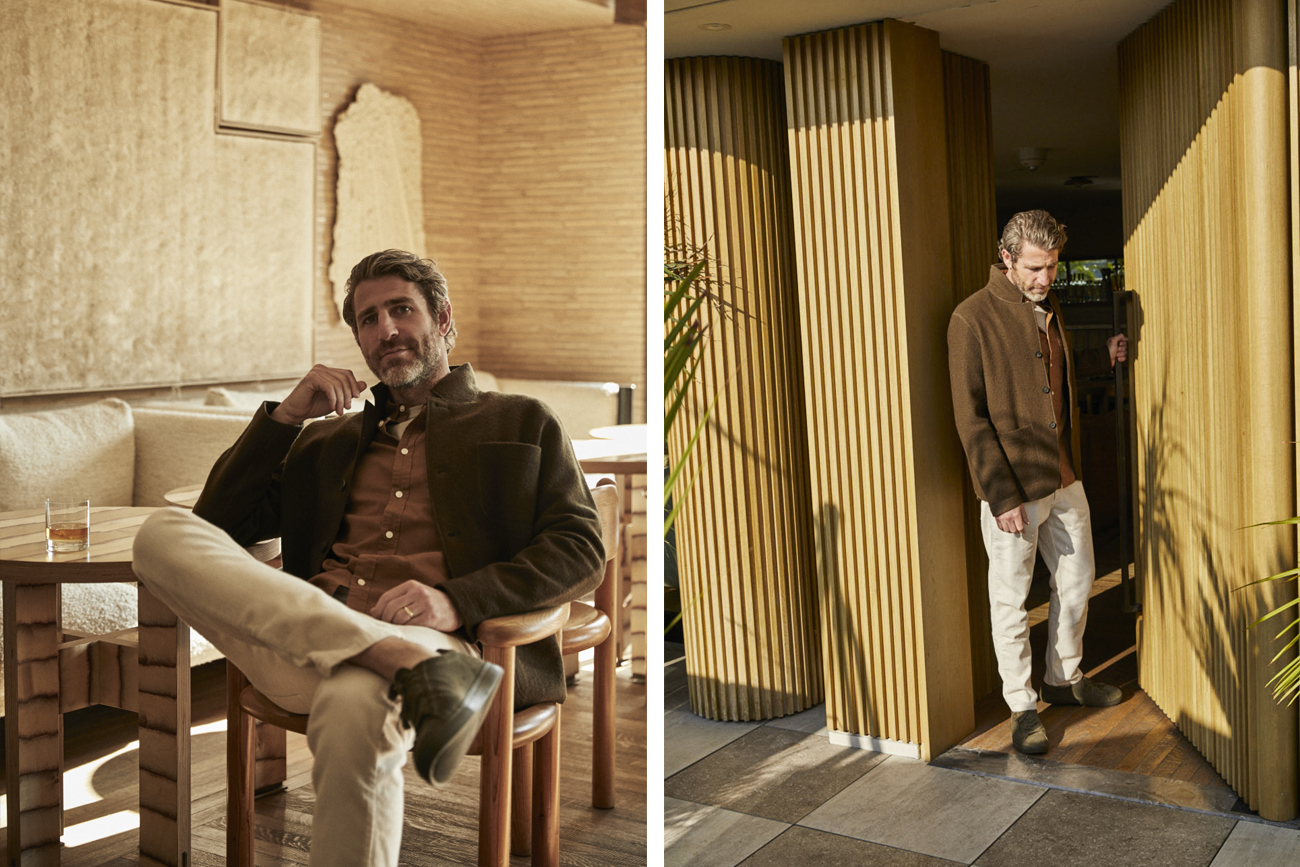 WHAT ARE YOU MOST PASSIONATE ABOUT?
As passionate as I am about the hospitality business (and many other things in life), I'm most passionate about, without question, my family. My gorgeous incredible wife Jessie and my cute loving 2.5-year-old daughter Amelie give me the greatest joy and are 100% my top priority.  
WHO IS YOUR GREATEST MENTOR?
I've never had a single greatest mentor (or any formal mentor) and feel I've learned so much from so many people. I'm a voracious reader and find meaning and applicable lessons in books and articles on all types of subjects ranging from business to philosophy to self-help to fiction. I've recently switched to reading less on a screen to listening more via my audible app which I think has been really helpful way to keep up when I don't want to need to use my eyes or hands… whether because I'm actively doing something like walking or on a hike or when I'm simply too exhausted to read with my eyes!
YOU ARE A FAMILY MAN. HOW DO YOU MANAGE THE DELICATE BALANCE?
It's not easy but I think I've always felt that there is no true success without balance and I'm always checking in with myself to see how I'm doing. Health. Family. Work. Exercise. Spirituality. Friends. Personal downtime. It's impossible to score a 10/10 on all of it, each and every day, but with the right priorities, I think even the busiest people can feel good about a healthy balance in their lives if being really intentional about it. A few things that work for me include:
– Getting up super early for productive work time before the family wakes.
– Walking to work and to meetings to make sure I get some kind of exercise even on the busiest of days.
– Bike riding to preschool (and bonding) with Amelie 2 times per week.
– I rarely schedule any meetings after 6 pm so I can be home for dinner with the family almost night (even if I have to return to work after putting Amelie down).
– One scheduled date night (or weekend day date) with my wife every week.  
Photography: Trevor King
Styling: Jesse Arifien