RY X
Focused on creating music that has power and connection in an intimate and refined way, Ry Cummings or RY X is known for his distinct, ethereal vocals and unique sound.
Refreshingly raw and grounded, in both his music and disposition, the singer-songwriter has sold-out shows across Europe, US, and Australia, playing for his international fans at unique venues such as Notre Dam and to thousands of fans in the mouth of caves in the fjords of Norway.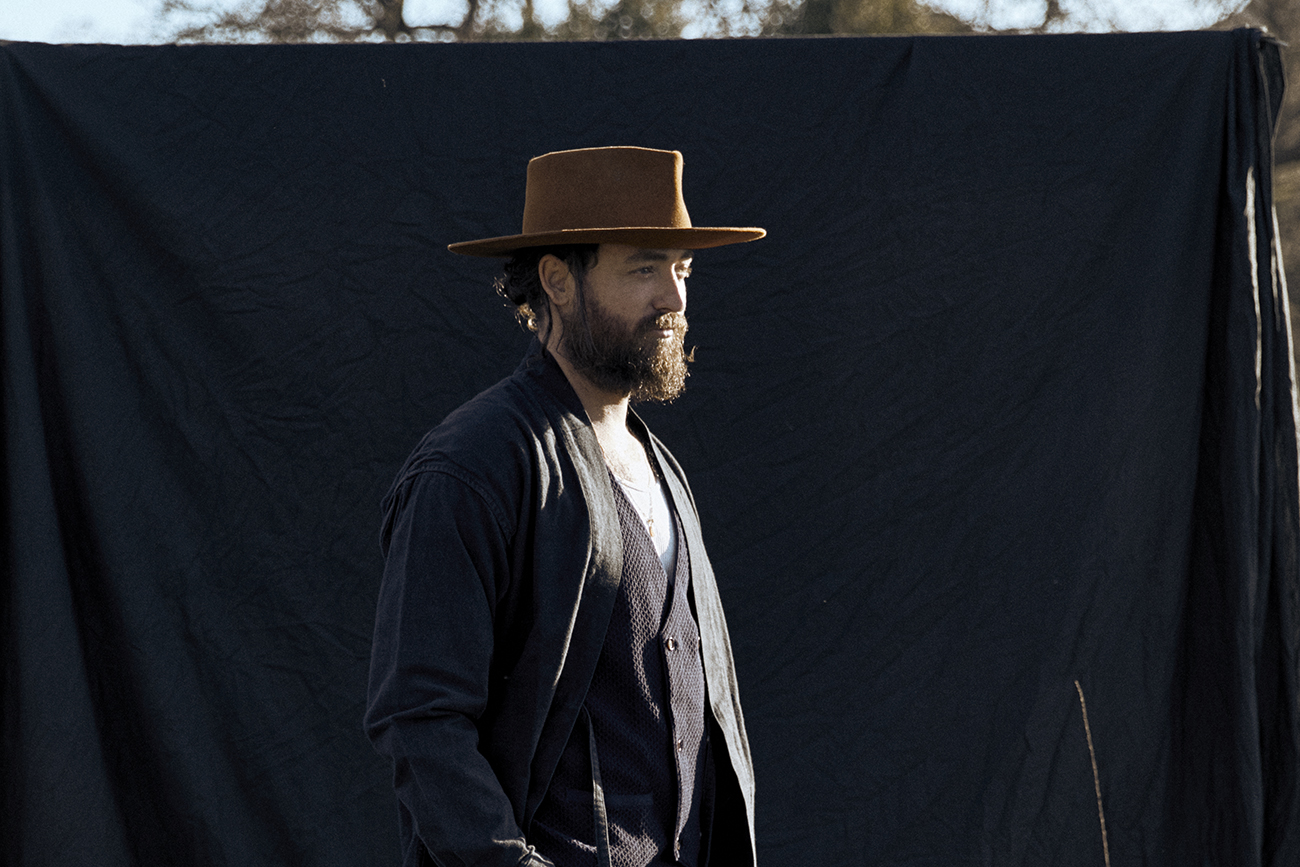 TELL US ABOUT WHEN AND WHY YOU FIRST STARTED CREATING MUSIC.
I began creating when I was really young, mostly because I was surrounded by music growing up – a gentle immersion with instruments around our family home and records always playing. It wasn't until my teens when I really felt enough of my own energy and feelings could be directed into my own writing and creation. I just felt deeply called to create, and to then share what felt resonate at the time.
WHAT IS YOUR EARLIEST MEMORY OF KNOWING YOU WANTED TO MAKE MUSIC?
I think the pull was there before I was even consciously aware of it, but it really came to the forefront of my mind and heart around 15 or 16. Shifting from the surf and punk/skate bands I was in, to pouring more of my focus and intention towards creating music on a solo level that had as much power and connection, but in a more intimate and refined way.
The most important thing for me is making sure I am in a state of openness, to share my work in a deeply intimate and vulnerable way.
WHERE DID YOU GROW UP? WERE YOU SURROUNDED BY CREATIVES?
I was born on a small island near the east coast of Australia, close to Byron Bay. There was a population of 170 on the whole island, so I grew up surrounded by space, by nature, and with time in the sea. There was so much space and time for creation and imagination. That is also where my love and deep connection with the ocean began, the one I still carry in my heart and life every day now. My parents are both beautifully passionate people that have followed their hearts through their life, so that taught me to do the same: my mother's dedication was to yoga and bodywork, my fathers to educating others of sustainability, and to his love of the sea. So mine began a combination of theirs, in spiritual practices and life orientations, and then I filled it with my deep dedication to music and art as a life's work in progress alongside.
DO YOU HAVE A PARTICULAR PROCESS OR PRACTICE LEADING UP TO A LIVE PERFORMANCE?
Many…Though they change. The most important thing for me is making sure I am in a state of openness, to share my work in a deeply intimate and vulnerable way. To reach that state of connection within myself so the live shows are shared in authenticity to that. I work a lot on the curation of venues, of space, light, sound, with the orchestras I perform with, the players on stage with me so all of that prior work and vision becomes a part of that moment of sharing on stage too.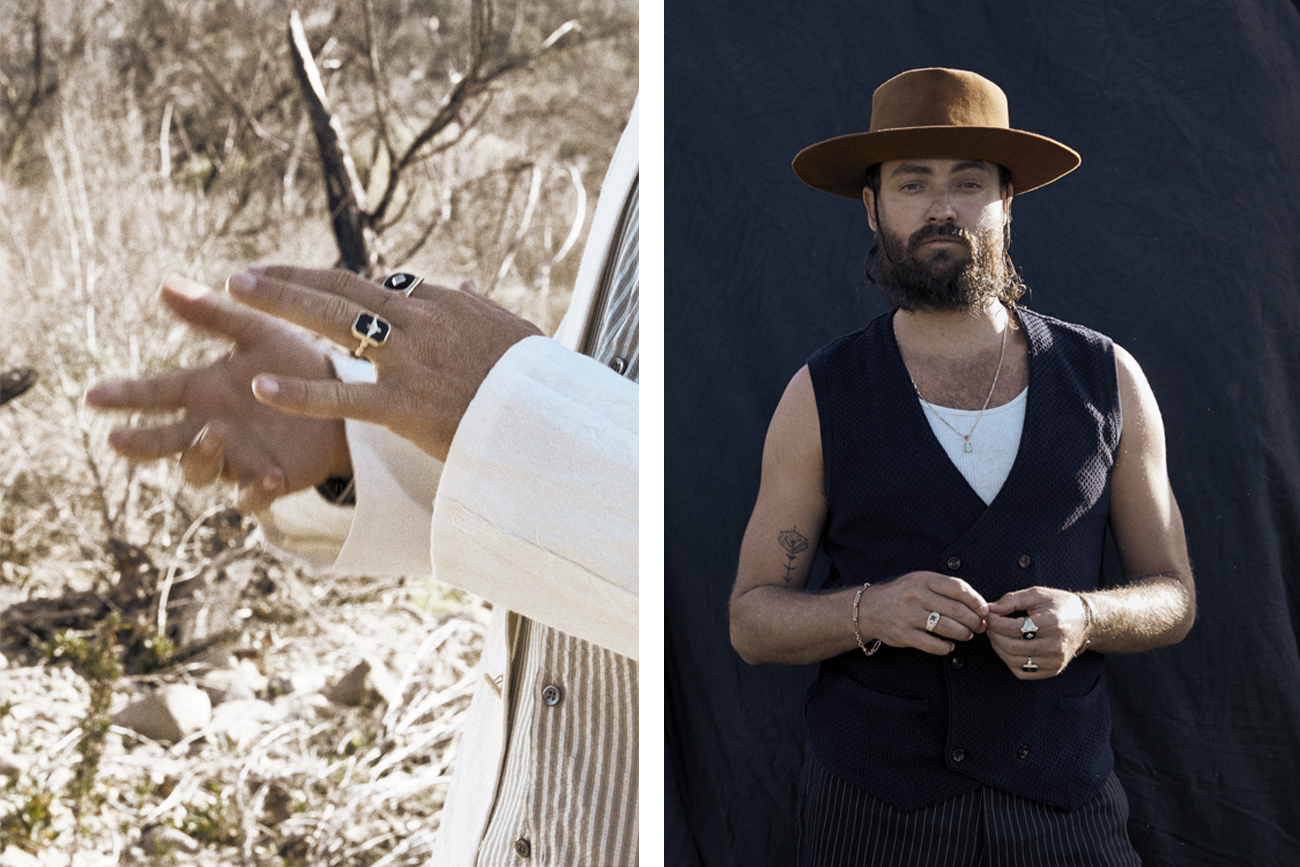 WHAT ARE YOU CURRENTLY WORKING ON?
I am working on so many things, always, it seems though this time has also been a teacher of truly deciding where we all want to place our energies. I have a collaborative project based out of Berlin called 'HOWLING' with a dear friend and wonderful artist Frank Wiedemann. We are putting out a record this summer on Ninja Tune records. That project began in the underground club scenes of Berlin and Europe. So its sound leans there in ways. I have another project called 'The Acid' with two other dear friends and we are working to finish our second record. I'm really excited about where that is – both sonically and energetically. Then I am gently working on the next body of work for RY X among some collaborations with some bigger artists too. I am seeking new ways to express always.
WHAT ARE YOU MOST PASSIONATE ABOUT?
The sea, art, family, community, joy, and the journey of growth and evolution in my own heart and spirit.

Photography Trevor King
Styling Jesse Arifien