Spencer Falls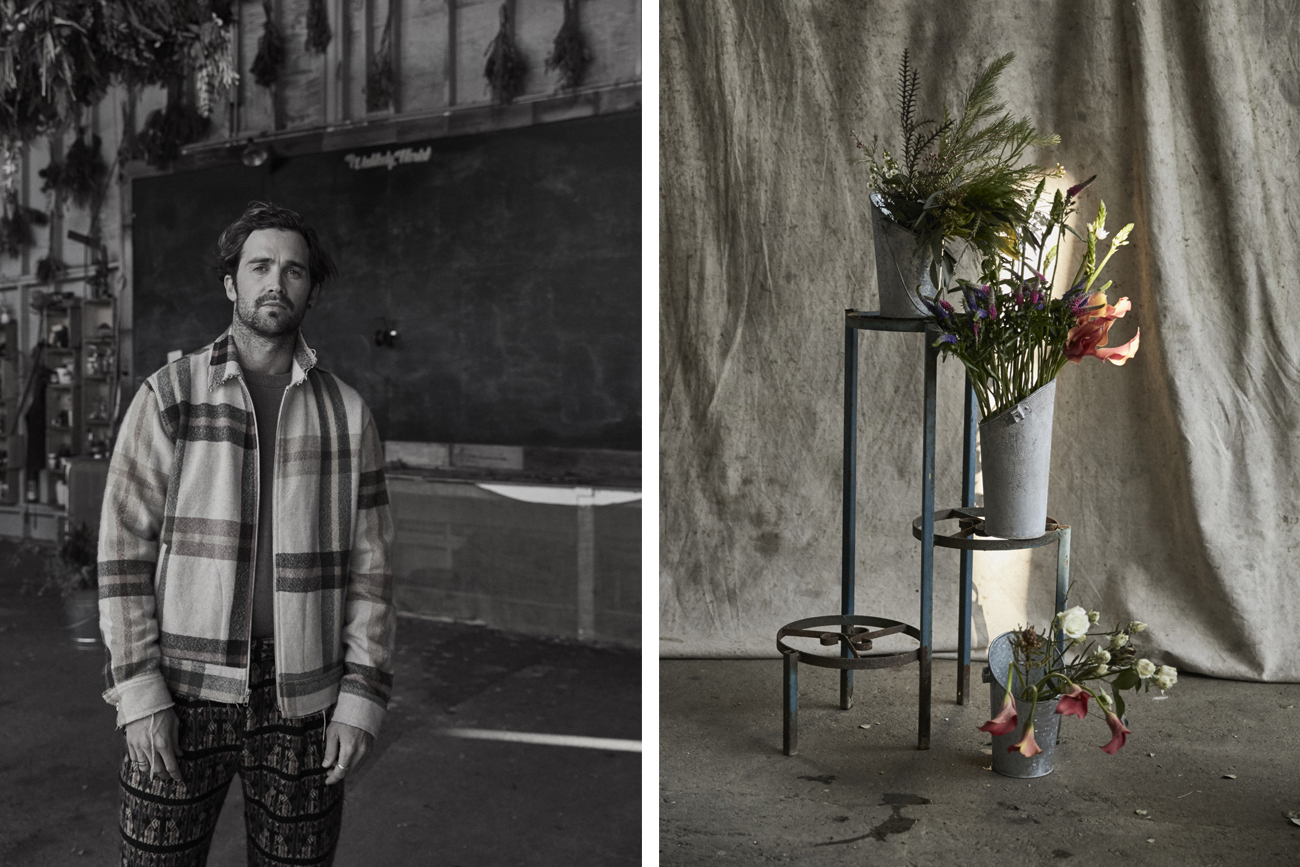 You would have seen his unconventionally beautiful bouquets all-around your favourite local Venice Beach haunts. New Zealand-born Spencer Falls grew up on an orchid and was called to the States some 10 years ago by his love for adventure. In his studio, we spent the day discovering how his floristry's unique sensibility combined with a passionate personable approach has made his creations so sort-after.
TELL US A LITTLE ABOUT WHY YOU STARTED THE UNLIKELY FLORIST?
In the summer of 2016, I started selling flowers from my VW van, it was a way to make a living and express myself creatively. Before that I was acting –  I was in my 5th pilot season and not seeming to land a role. I wasn't trying to start a flower business when this all started, I was just trying to sell flowers to make a buck. I didn't want to work in a restaurant again and slinging flowers felt like the most creative, most fulfilling, and most independent option I had available. Working with plant material felt like second nature since I grew up on an orchard. I loved being in control of my situation and creative output and it felt grounding in a way that acting never was. It felt like I was providing something of a need to a community that needed it.
WHAT DOES A NORMAL WORK DAY LOOK LIKE FOR YOU?
Swooping flowers from the market at an early hour, cleaning up the fresh stems while sipping a flatty (flat white), arranging flowers for those who need them, and hoping to get it all done in time for a sunset surf.
DID YOU ALWAYS HAVE A FASCINATION AND LOEV FOR FLOWERS? WERE THEY PART OF YOUR CULTURE GROWING UP?
No is the straight answer. I just wanted to play rugby and go snowboarding as a grom, however, I grew up on an orchard so plants were a part of my life from an early age.
I started selling flowers from my VW van, it was a way to make a living and express myself creatively.
WHAT IS THE MOST SATISFYING THING ABOUT WHAT YOU DO?
Just working with the flowers is awesome, but the effect they have on people is pretty damn satisfying.
 
HAVE YOU WITNESSED A CHANGE IN THE WAY THE MALE CONSUMER BUYS FLOWERS?
I think there's a broad spectrum of buyers: those that love flowers, those that know their partners love them so they get them for them, and those that need a tool of persuasion when trying to get back in the good books. I think that men might find it easier to buy flowers from me given my demeanor. The experience of buying flowers for anyone should be approachable, personable, and easy and I think due to the nature of my work I've been able to construct that for people.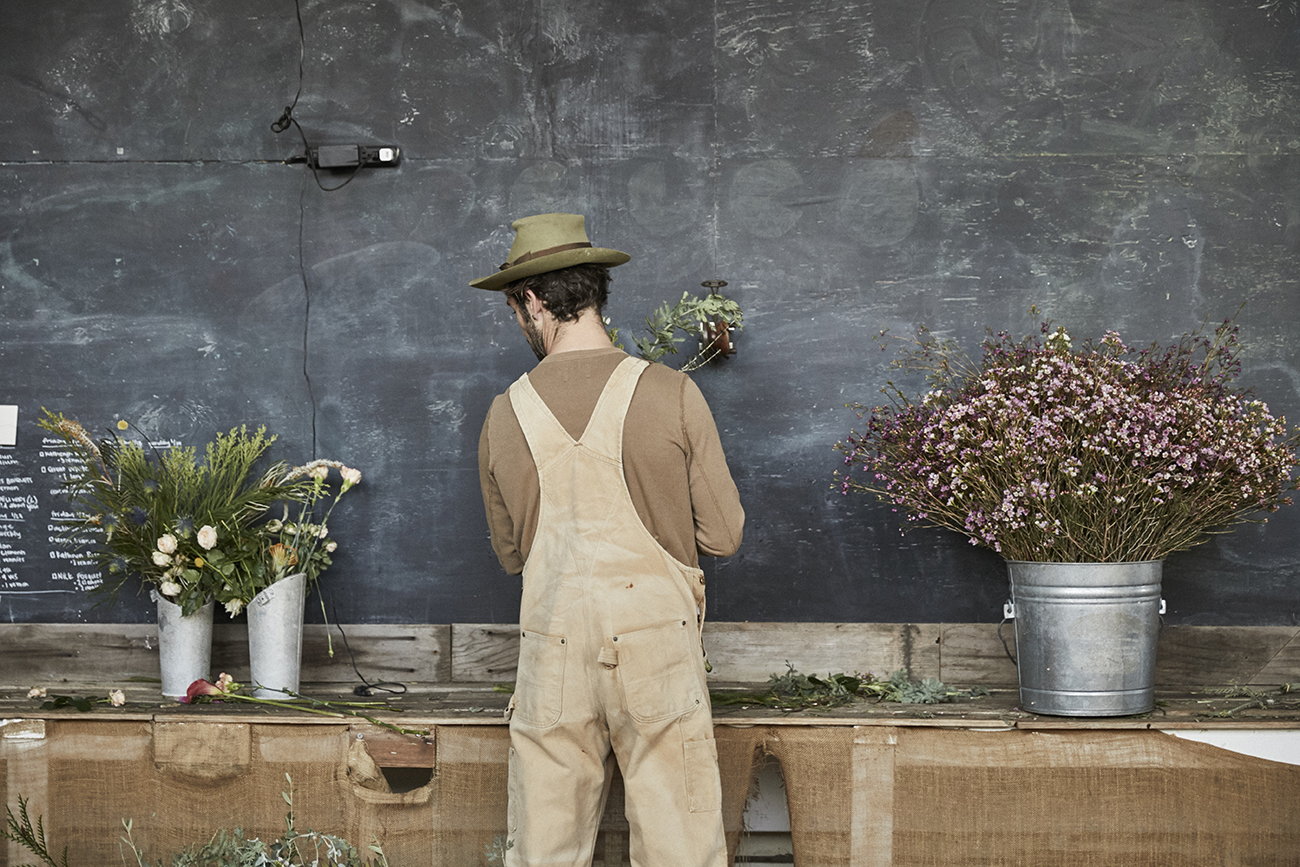 CAN YOU SHARE ANY SPIRITUAL WISDOM YOU LIVE BY?
I am one with the creative power that sustains all life.
WHAT'S THE SECRET TO STAYING INNOVATIVE AND CREATIVE IN A TIME LIKE THIS?
Stay Unlikely… Ha!
Photography Trevor King
Styling Jesse Arifien