Sloane Angell
Growing up on the pottery wheel, Sloane Angell's calling came early where he developed a passion to create beautiful, unique ceramics inspired by classic form. The multi-talented artist, DJ, music director and father of one invited us inside his West Hollywood studio.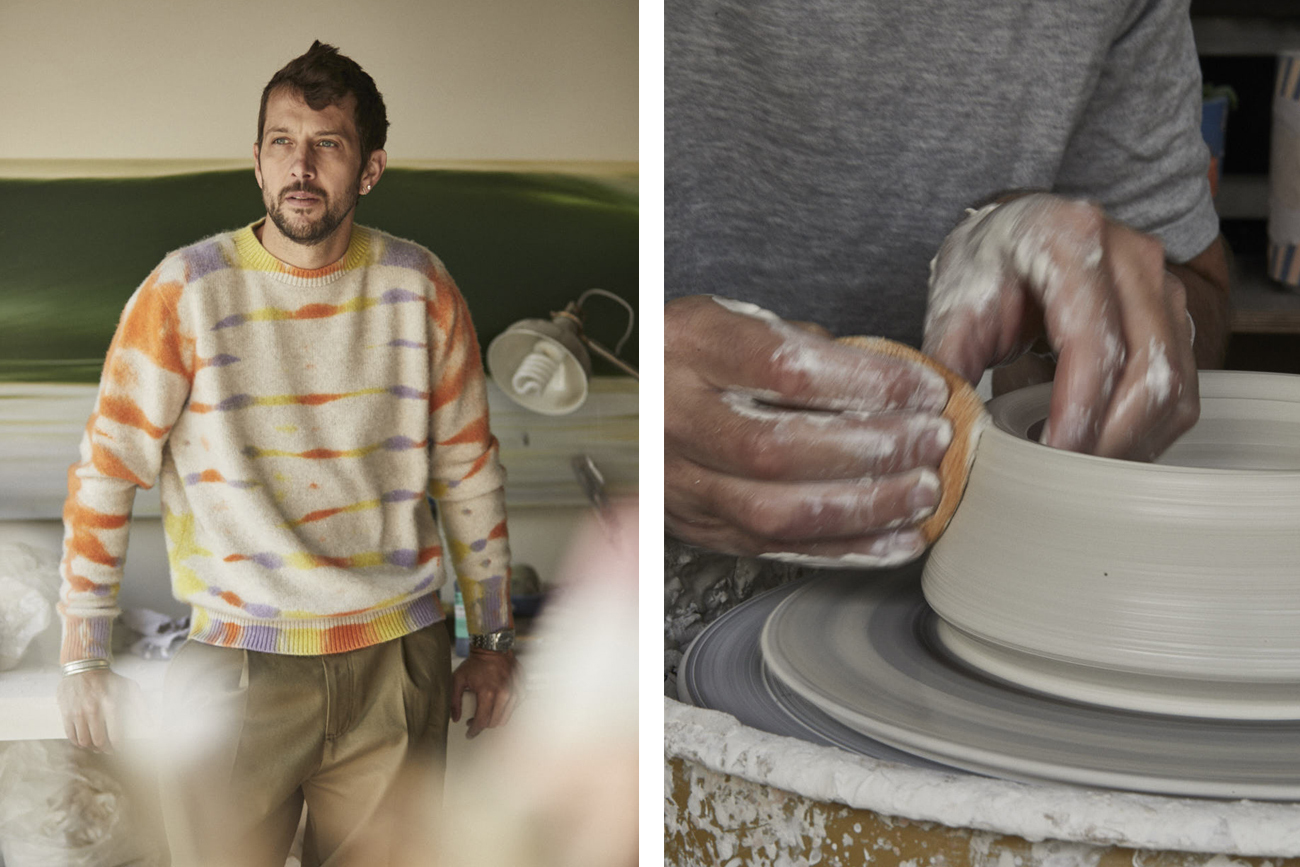 HOW WOULD YOU DESCRIBE YOUR SIGNATURE STYLE? WHAT DO YOU COMMUNICATE THROUGH YOUR ART?
My work is founded on the traditions of ceramics. My intent is to push the capabilities of my materials while referencing classic forms and making functional objects. I multi-fire everything, often many times, to build up layers and textures, to create different states in the glazes.
YOU ALSO WORK IN MUSIC…
Yes, I have been djing since college and I love it! I try to keep a few residencies going. It's a great outlet for me after a long day working in the studio. I also work as a music director helping companies with sound direction. I came up with the job title Sound Stylist, I think that's a good way to sum it up.
HOW DO YOU BALANCE THIS ALL WITH FAMILY LIFE?
Honestly, I'd say the addition of a kid has made work life easier for me. My priorities and goals are clear in my mind. The addition of my family just makes my conviction stronger. I have had to cut down on late DJ sets since our son was born. Those two things don't go together.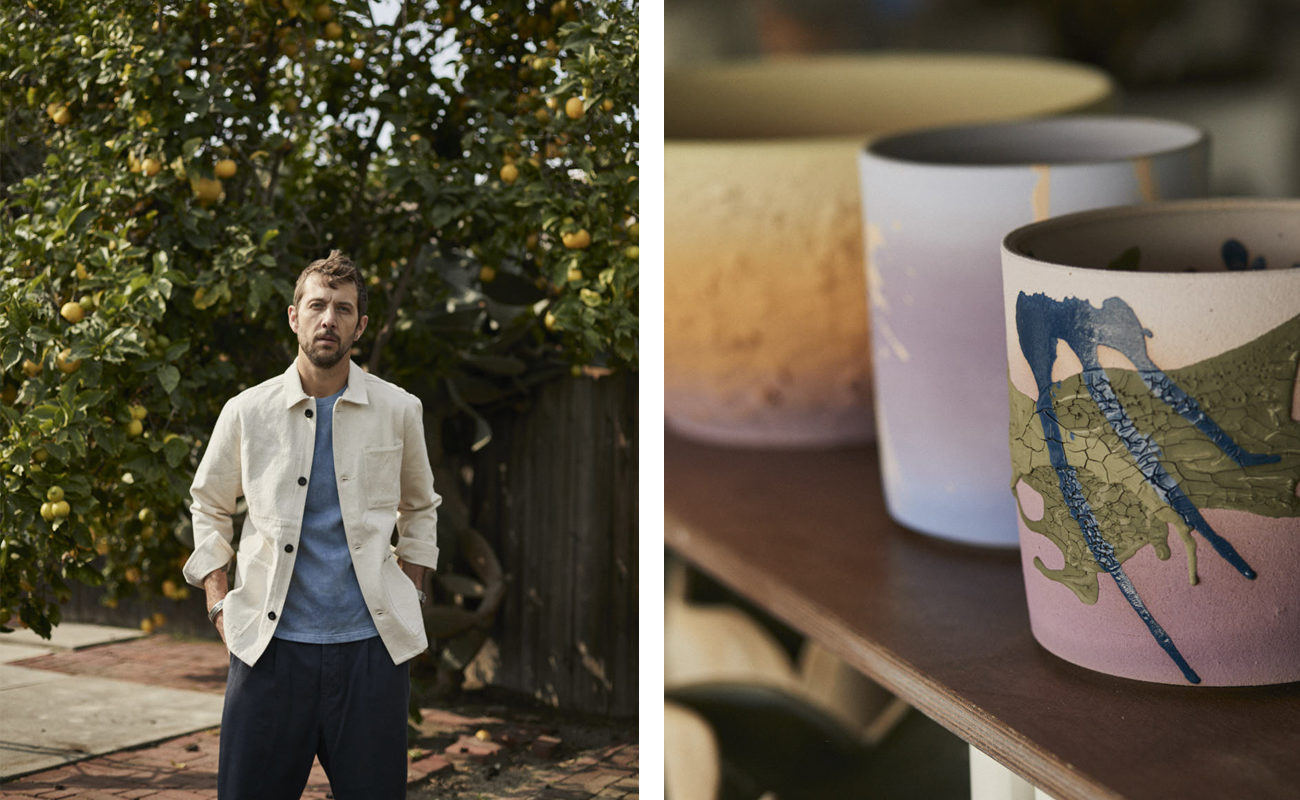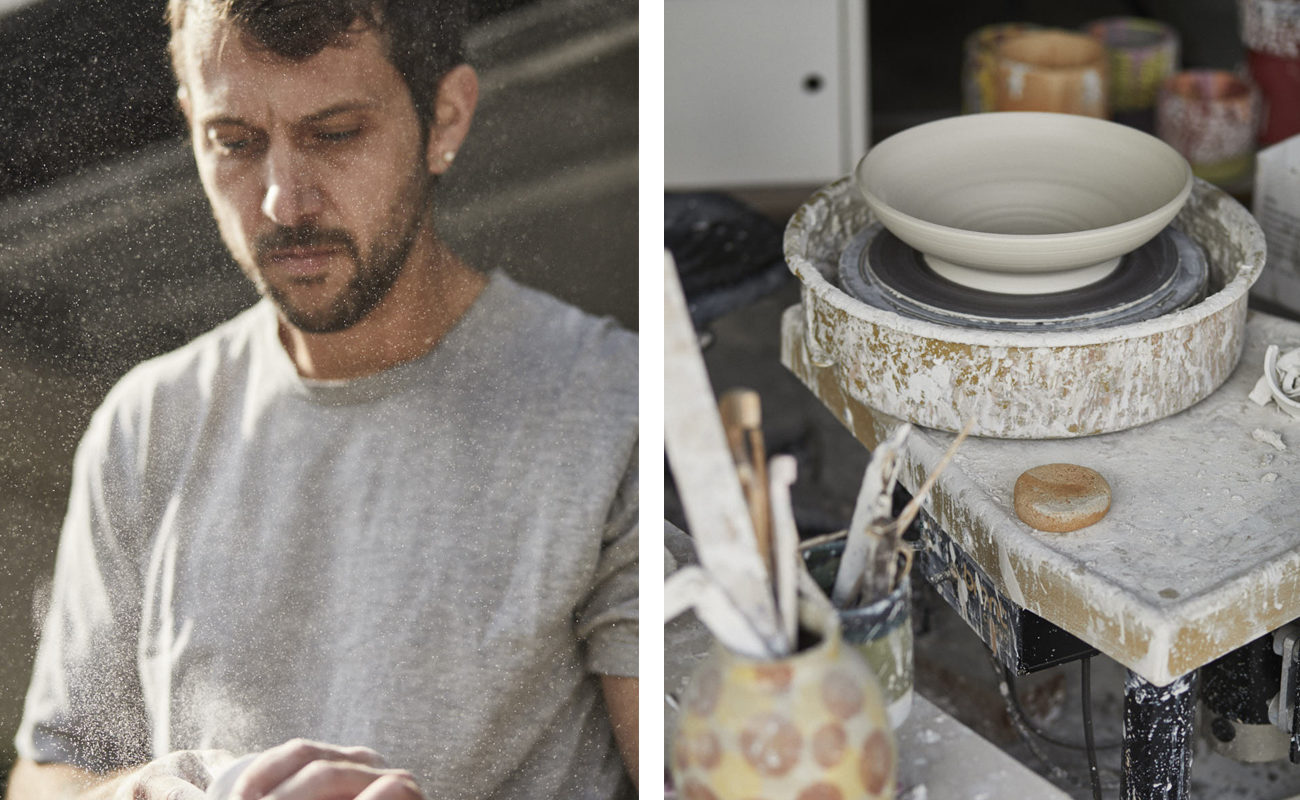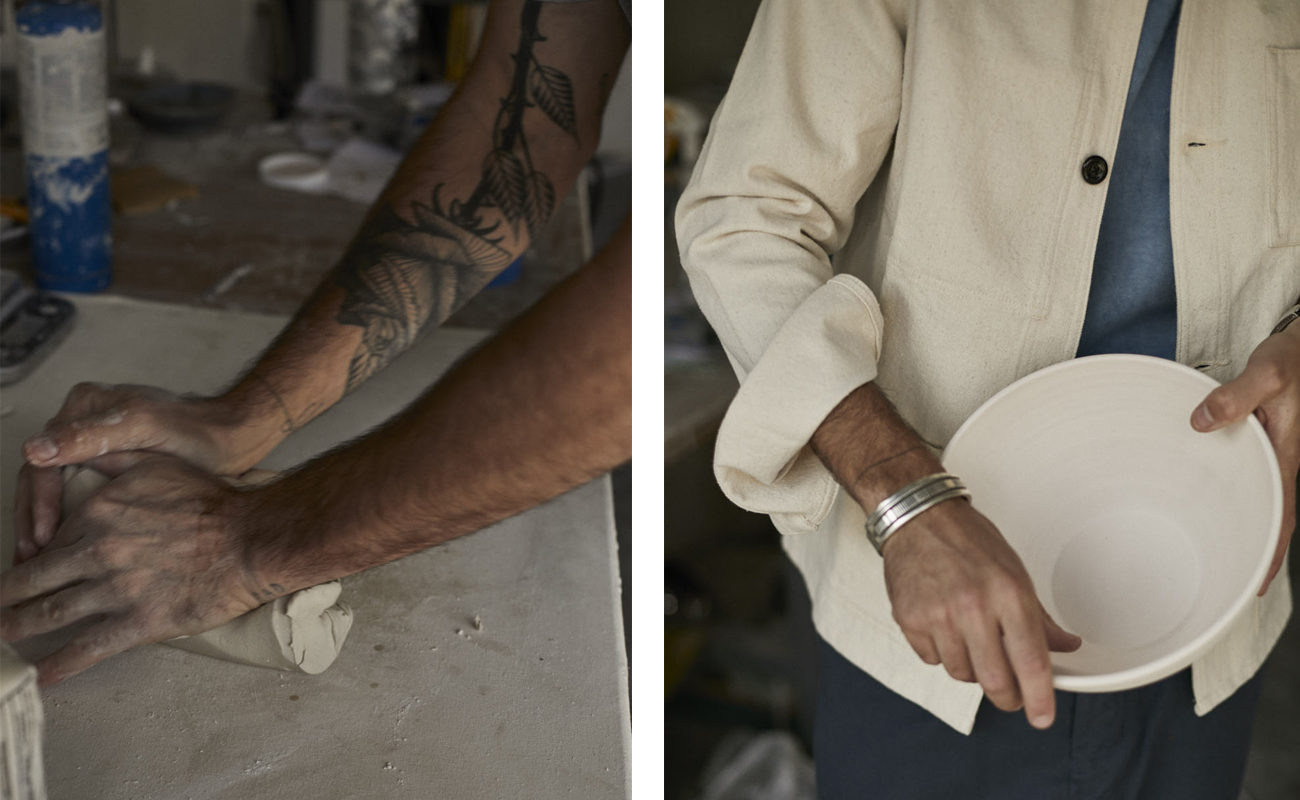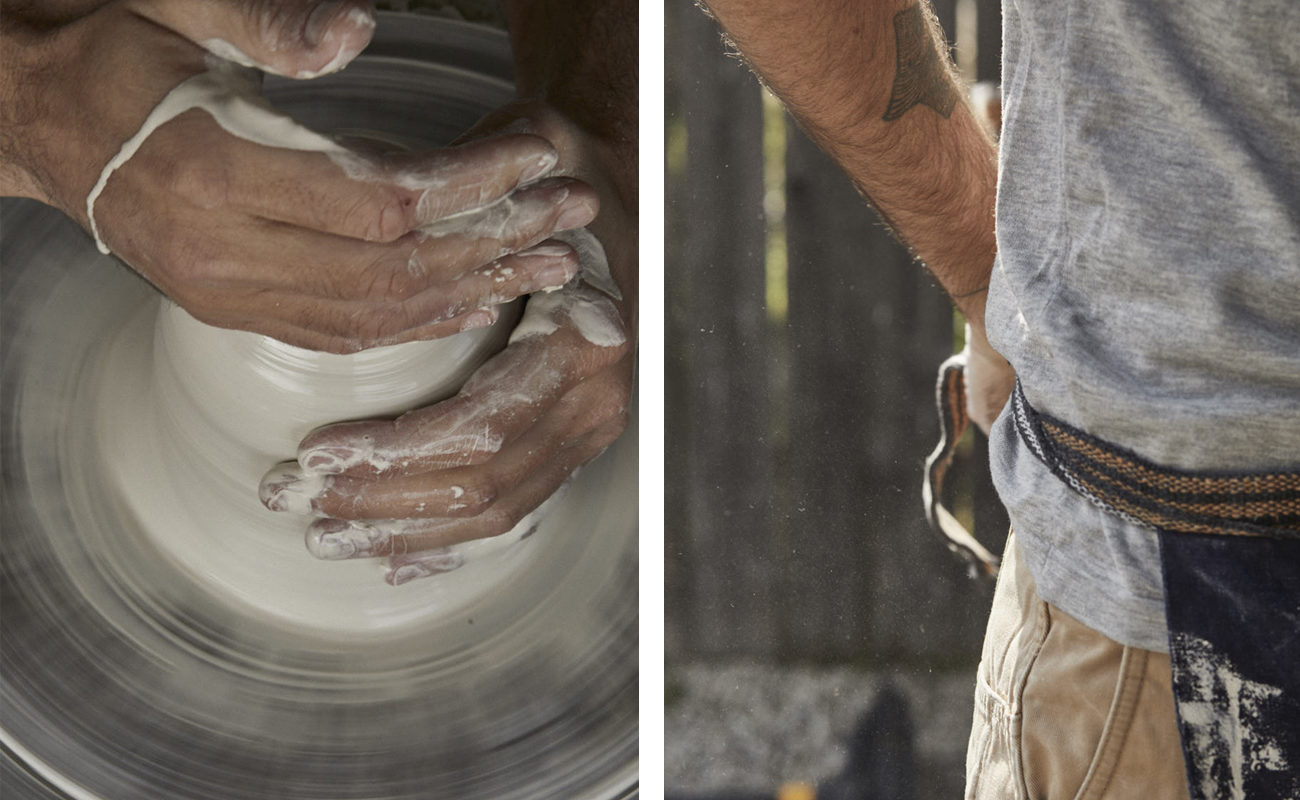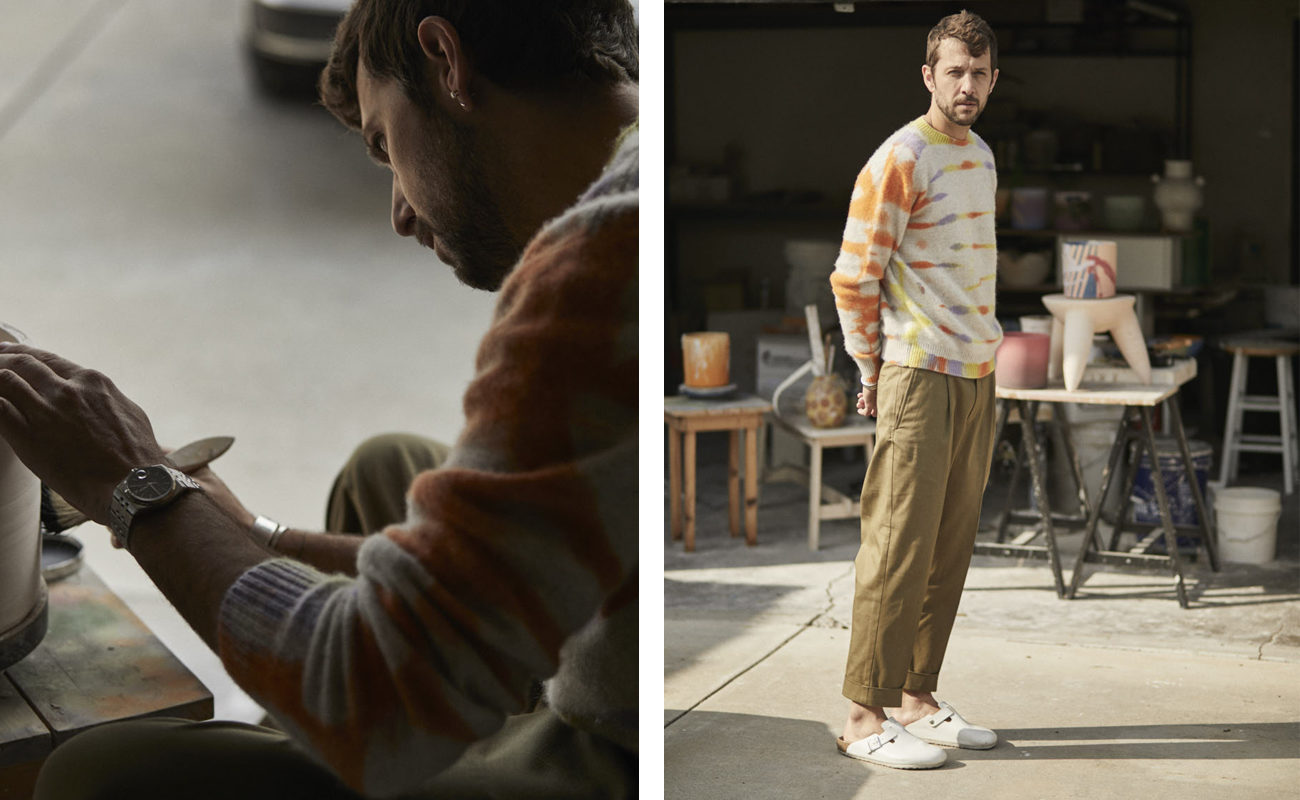 YOUR ART REQUIRES A GREAT AMOUNT OF PATIENCE. DO YOU HAVE A PROCESS TO ADAPT TO THIS CHANGE OF PACE FROM EVERYDAY LIFE?
This is a great question, and it's very intuitive. I have two schedules or calendars going at all times. My life calendar, and my clay calendar. Most of the time I can line them up all right, sometimes there are some sleepless nights to check on drying or the kiln.
YOU MUST SOMETIMES FEEL OVERWHELMED BY IDEAS?
I always have a ton of ideas and experiments I am working on. Clay has a way of slowing things down, and allows (or restricts depending on how you look at it) how much you can do. I always have a bunch of different projects in different stages in my studio.
WHAT IS YOUR MAIN INSPIRATION?
The concept of time is an issue that is prevalent when I am working and weaves itself in throughout my art and ceramics as a whole. I look to nature most of the time for inspiration. 
DO YOU HAVE A DREAM PROJECT OR COLLABORATION?
I've been asked this before, I would like to be commissioned for an urn. I think that is the ultimate nod of respect.
Photography: Trevor King
Styling: Jesse Arifien