Malibu Surfrider's Matthew Goodwin
Malibu Surfrider could quite possibly be the most sophisticated way to experience the Californian dream. Mathew Goodwin, an Architect formerly based in New York, made the move back to his hometown after 10 years to transform an old rundown hotel on Malibu's beachfront with the aim of sharing the emotional awakening of the life he loves with guests. Having worked on several notable projects including the newly converted Fashion Week venue, Spring Studios in Tribeca, Matt chats to us about why this humble beach house is his most esteemed venture to date.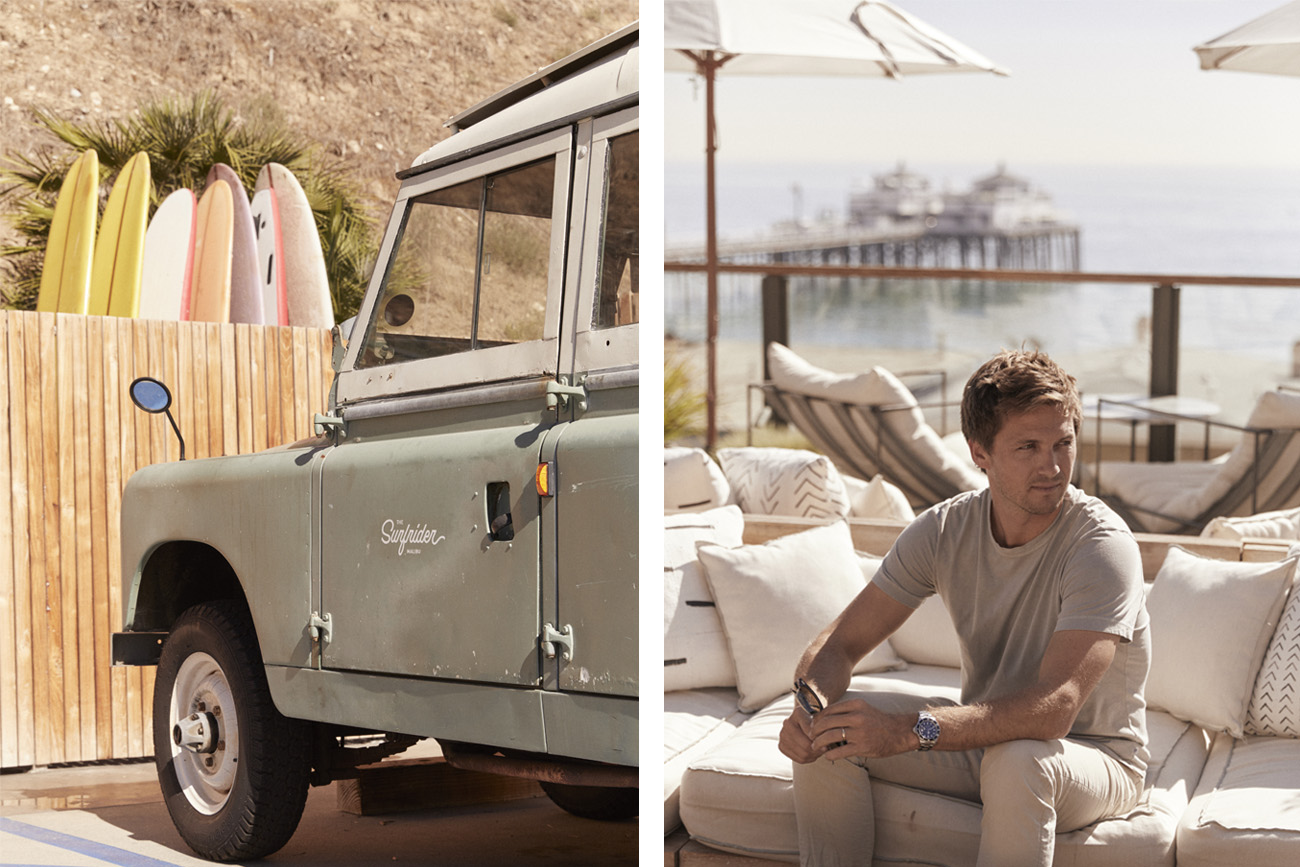 TELL US A LITTLE ABOUT YOUR CAREER BEFORE SURFRIDER AS AN ARCHITECT?
I began my professional career in New York City designing architecturally forward luxury mixed-use residential and commercial buildings and residential penthouses in Lower Manhattan (Soho, Tribeca, Lower East Side). But my most notable project was Spring Studios at 50 Varick Street, which was the conversion of an old non-descript warehouse in Tribeca into the new headquarters for New York Fashion Week. Spring Studios is a London based fashion studios, creative company that was looking to establish its new global headquarters in NYC and our firm was selected in a competition to design the conversion. It required a lot of detail due to the nature of converting an old warehouse and bringing in top-level finishing for the clientele they were attracting.
Before The Surfrider, my partner and I found a unique property in the up and coming waterfront neighborhood of Red Hook, Brooklyn that we purchased and developed it into 22 custom single-family townhomes. This was our first venture into the design + development world where we were able to control the vision from beginning to end and realized the true value of having a seamless, 360-degree process. The level of detail we were able to execute opened up the possibilities to how I could practice as an architect.
HOW DID THE OPPORTUNITY TO TRANSFORM A RUNDOWN MOTEL PRESENT ITSELF?
I was living in Brooklyn, NY at the time and a friend who was in the real estate world received a picture of the property saying it may be for sale. He knew that I was from the area so sent it to me and asked if I knew of "Surfrider". Growing up surfing across the street I knew immediately it was an incredible opportunity and needed to be done. We jumped on a plane the next day and decided to go for it. Typically with real estate projects, there's a lot of diligent skepticism before jumping into a project, but there was no second-guessing the gut feeling I had when it came to the Surfrider. This also meant I had a great excuse to make my exodus from 10 years of living in NYC back to my home in California.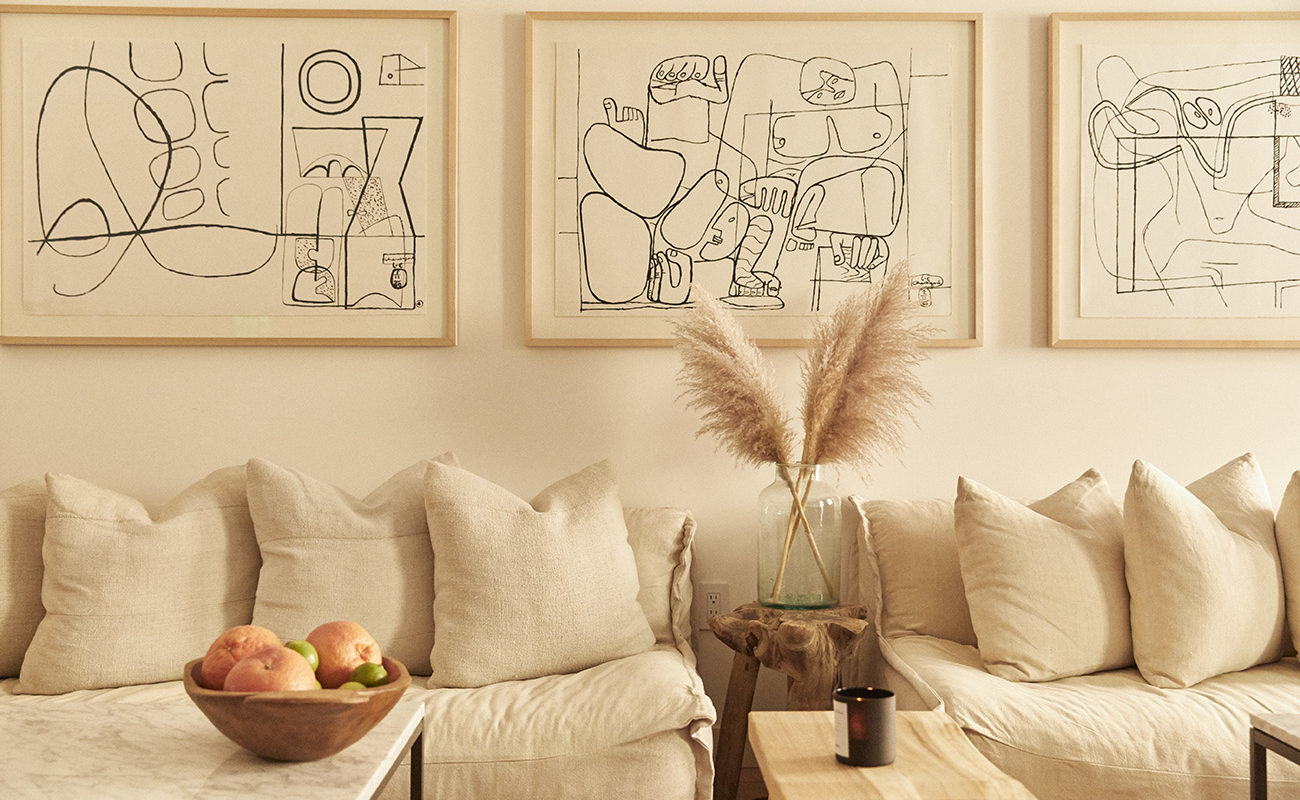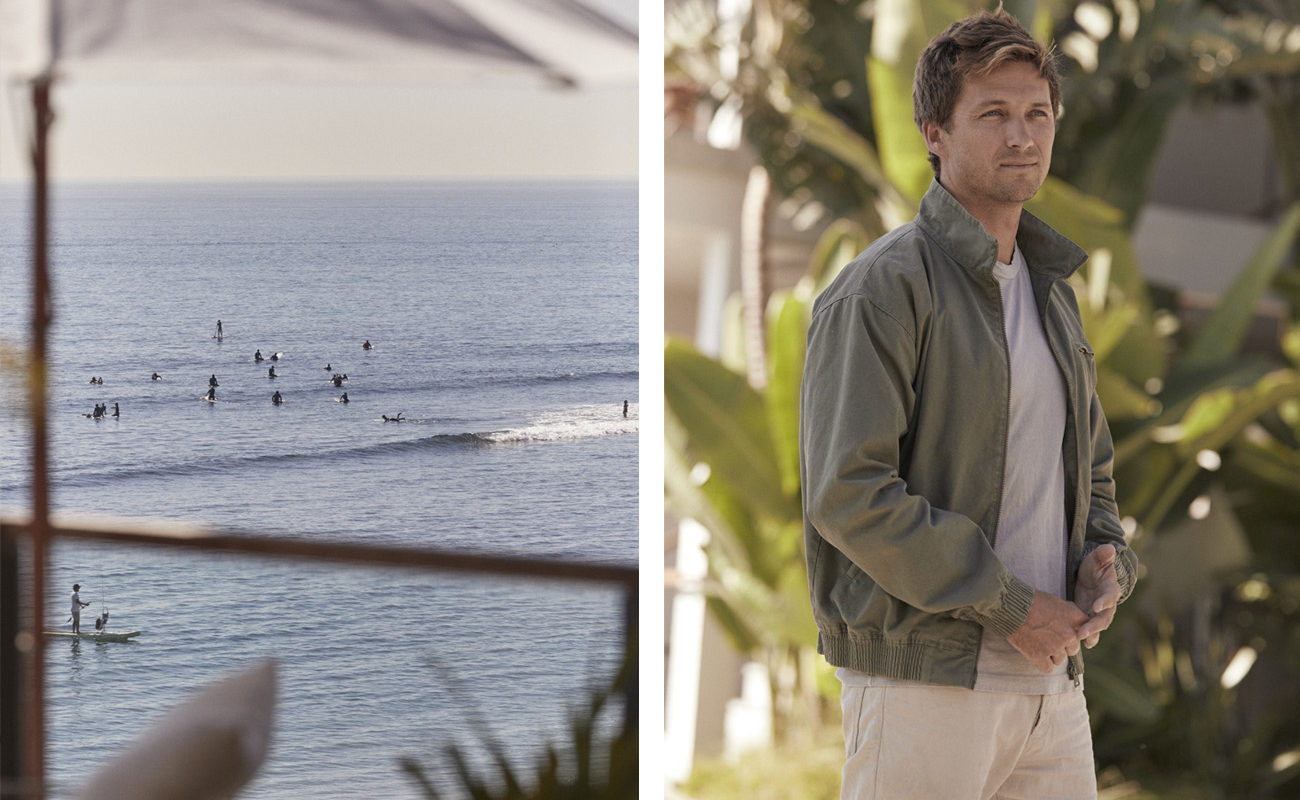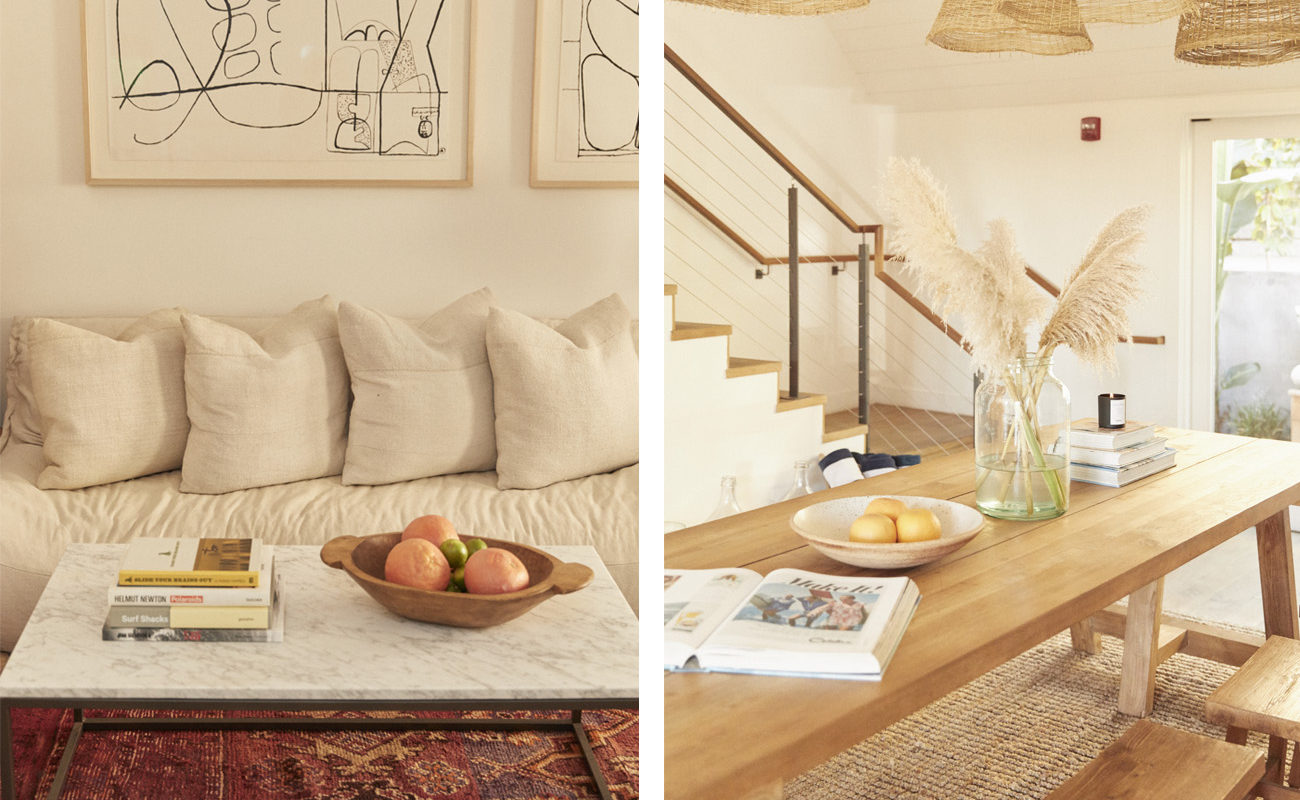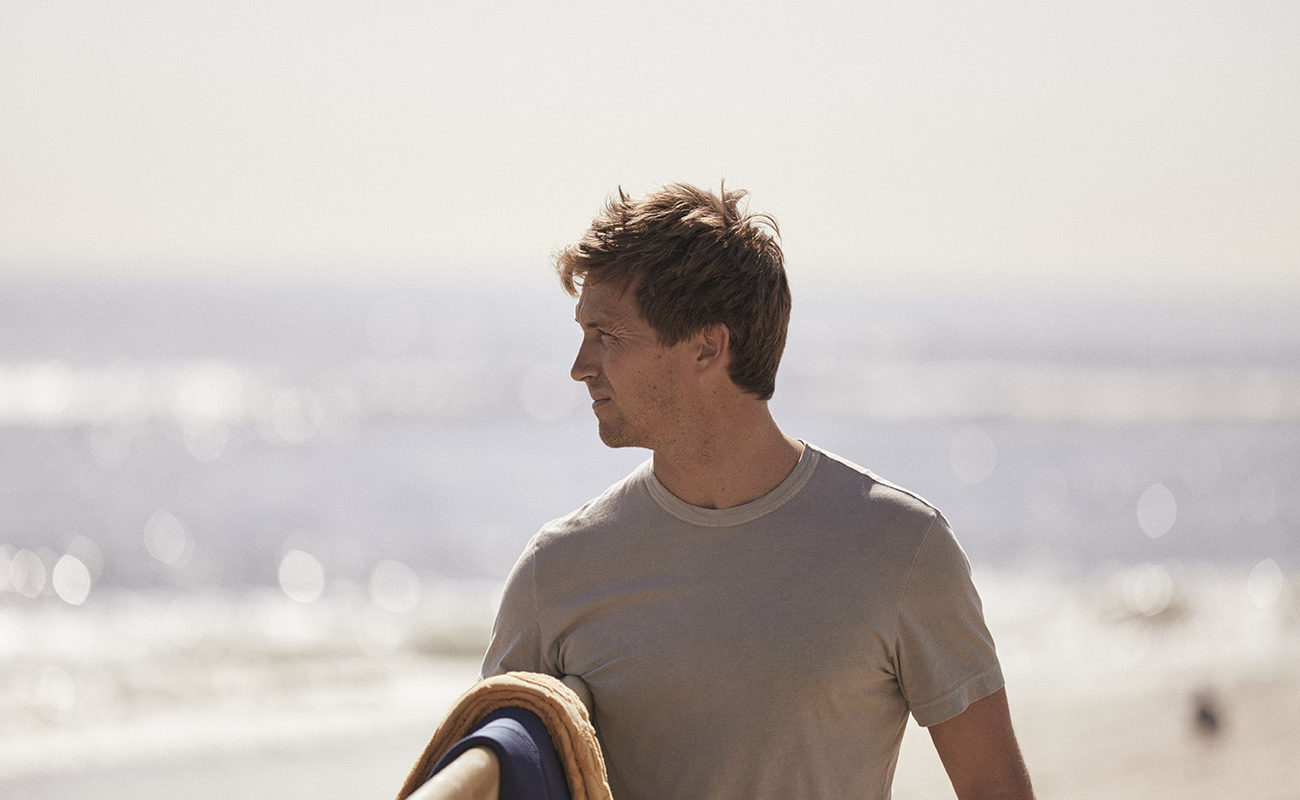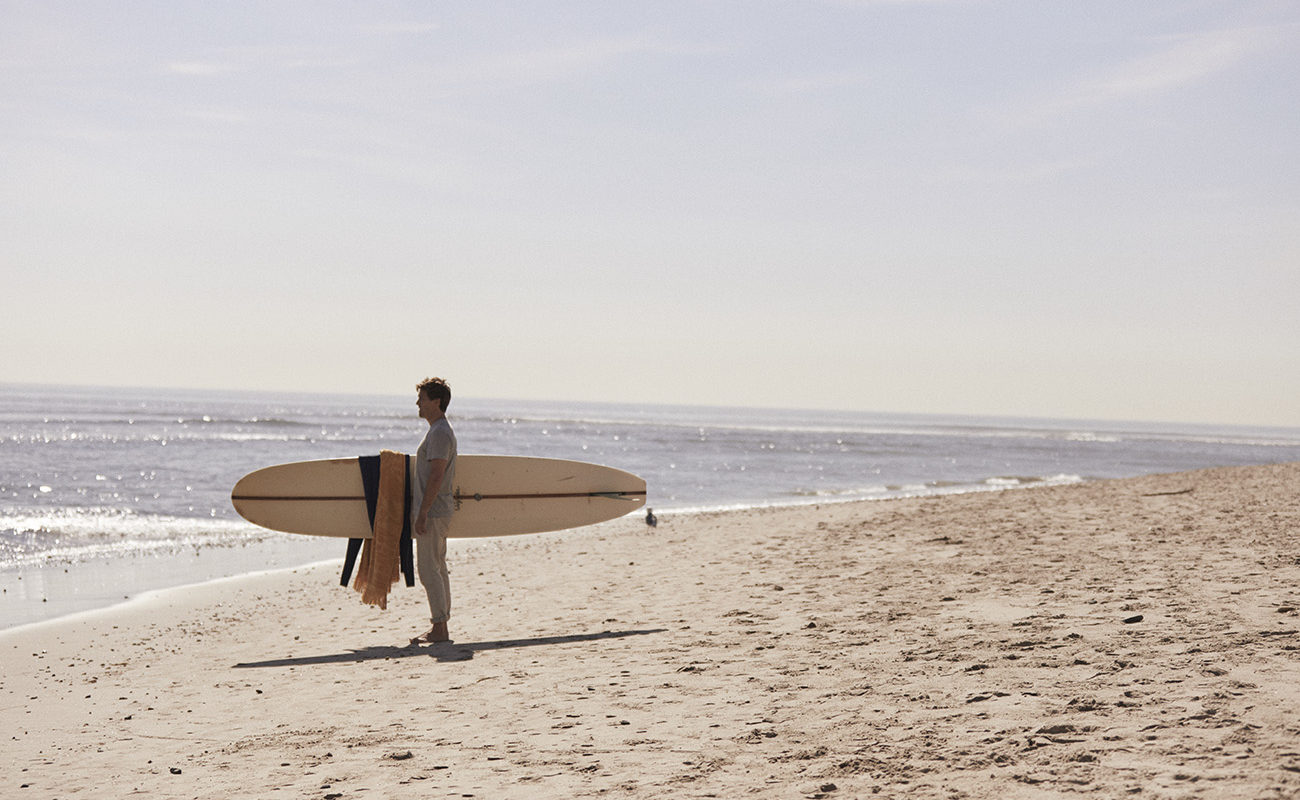 DID YOU HAVE ANY CERTAIN EMOTIONAL TIES TO THE OLD ICONIC MOTEL LODGE?
I had always seen it growing up when driving by or surfing across the street, but after living in NYC for 10 years it wasn't the building I remembered but the feeling of Malibu. There was a sense of nostalgia, that feeling of freedom; driving down PCH with the windows open and music on loud after a great surf session. The clean air. The colors. NYC, a fabulous urban jungle, was the polar opposite of this. And so, The Surfrider evoked an entire emotional awakening of the life I actually missed and, in the context of hospitality, the life I wanted to show to others.
CAN YOU TELL US ABOUT SOME OF THE MAIN OBJECTIVES AND THE DRIVE BEHIND OPENING AND THE CONCEPT OF THE HOTEL? WHAT DID YOU HOPE GUESTS WOULD TAKE AWAY WHEN THEY LEFT?
The two core objectives/concepts for the Surfrider were; 1 – Create a hotel that truly felt like California, and in this context, a Beach House in Malibu; 2 – In order to create that space and feeling, the architecture, materials, colors/tones, lighting, vegetation, food, wines, cocktails, beers, team, tone of voice, uniforms, music, and printed materials all had to be true to the nature of Malibu and coastal California. I hoped that guests would walk away feeling like they had had an authentic local experience and, that they too now understood the Californian Dream, in one way or another.
DO YOU HAVE A LIFE MOTTO YOU LIVE BY?
I wish I was a wordsmith and could put it into one sentence! Work hard, play hard. Simplify! Have fun. Act with integrity, honesty and just be real. Trust your gut. As an architect. I am trained to see opportunity and beauty in all things and, as I get older, using that as a foundation as a way to navigate life has been a beautifully liberating thing. I believe in the power of optimism and perception and that you are in control of both of those things, no matter what the situation. Life is what you make it. Most importantly, I believe in the power of Mother Nature and that the biggest threat to our planet is the thought that someone else will save it.
I had always seen it growing up when driving by or surfing across the street, but after living in NYC for 10 years it wasn't the building I remembered but the feeling of Malibu.
WHAT ARE YOUR PASSIONS OUTSIDE OF BEING AN ARCHITECT AND HOTELIER?
Traveling different corners of the world with my wife, Emma. Being in nature. Surfing, snowboarding and getting lost in music.
WHO HAS BEEN YOUR BIGGEST MENTOR??
My Mom, Dad, and wife.
HOW WOULD YOU DESCRIBE YOUR DESIGN AESTHETIC?
As an architect, I'm interested in how people move through and interact with space and so my design focus is around all of the senses, not just what the space looks like or how the building stands. I design in context and I start with the feeling, I create a theoretical sense of place that I wish the user to experience. How do I want them to feel in this space; relaxed, comfortable, sexy, powerful, noble? I work backward from there and rely on the obvious; natural light to create a cinematic effect, real materials in their truest forms to create a sense of tactility, trust in the natural aging process etc. I believe Da Vinci was onto something when he said, simplicity is the ultimate sophistication and with that in mind, I commonly refer to my style as Warmly Minimal. I like to let the materials, light and the way the space flows create the warmth as opposed to unnecessary embellishments or "noise" that, in my opinion, often dates quite quickly.
The Surfrider was a study of this theory. Warmly Minimal in the context of a beach house. As a concept of a space, a beach house should be light and airy and evoke a relaxed feeling. Furthering this context of being in Malibu, one would think of dramatic mountain-scapes with sage-covered hill's, meeting the deep blue Pacific, and beautiful golden sunlight bathing everything around it, all with a crafted allure of fun and good times. The Surfrider used this incredible palette as the inspiration for the aesthetic of the design.
DOES THAT TRANSLATE INTO YOUR PERSONAL STYLE?
For sure.
WHAT IS THE BEST THING ABOUT WHAT YOU DO?
As an Architect/hotelier, actually being around to see people interact with the physical spaces that were once a concept on paper is pretty incredible. It doesn't get much better than designing a space and creating an experience that genuinely inspires someone and makes their world better. It also doesn't hurt that I get to surf across the street from my hotel and work with my wife.

Photography Trevor King 
Styling & Interview Jesse Arifien