Meet Annabella Barber
The Sydney-based natural beauty has amassed a strong social media following for her laid -back style and sun-kissed sauciness. Describing herself as, humorous, a dreamer and weird, 24-year-old, Annabella Barber juggles her modelling career with managing her own fashion label, Surrounded By Ghosts – an edgy denim, unisex brand.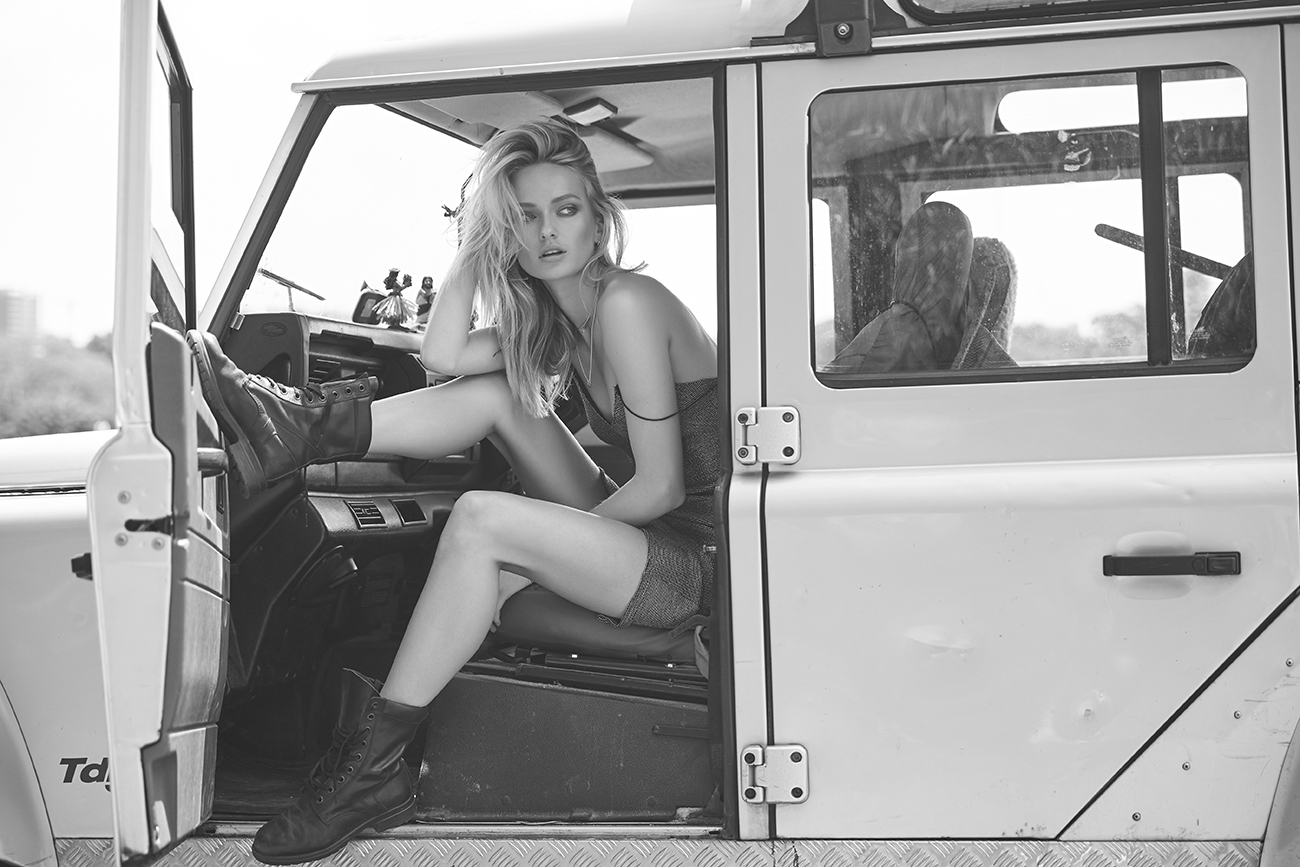 What has been the highlight of your career?
It's all a blur really, I feel like every job has its own perks. I will say, though, shooting swimwear in remote tropical locations is always fun.
What is the best piece of advice you have been given?
"If it was easy, everyone would be doing it."
Outside of modelling, how do you spend your time?
I have started my own clothing label with three other friends, so if I'm not modelling, I'm out at the factory or in the studio working on the brand. We make in Australia which has allowed me to be hands-on with every process as well as supporting the local industry.
Why did you decide to start the label?
I wanted to make clothes that I love to wear, starting with the essentials of my wardrobe, denim and jersey. The idea of the brand is for it to evolve every collection, adding more garments which will compliment each other no matter which season.
What's your favourite piece of clothing men are wearing right now?
I love a man who has good basics, It's all about fabrication and fit. Gets my attention straight away!
And something you dislike?
Flashy designer pieces with branding, I don't like a man who follows trends or buys a garment because it has branding all over it.
When it comes to dating, what really gets your attention?
If I see a guy with amazing eyes who laughs a lot I'm lost for words!
Photography: Trevor King
Styling & Words: Jesse Arifien
Beauty: Vic Anderson