Meet Avril Alexander
Avril is not a face you will easily forget. With a friendly and fierce disposition and legs that go on for days, she is our new favourite thing about Instagram. We spent the day with the beautiful model as she undressed seaside for us, still classy as hell.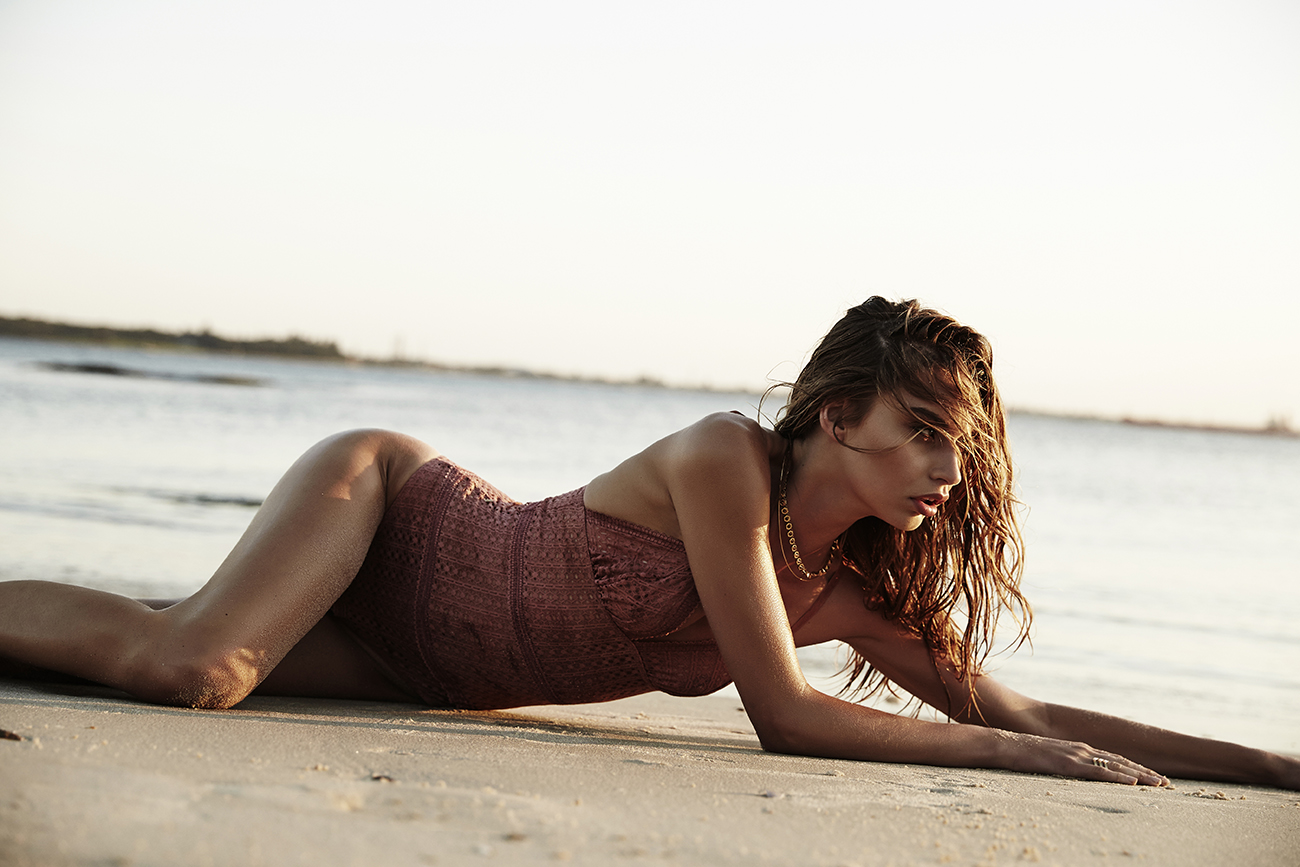 My first modelling gig was walking for Zimmerman and Alex Perry at Sydney fashion week. I practiced around the house for weeks.
My ideal Saturday night is dinner, a few wines and a movie snuggled up with my man and my dog.
My biggest turn on is a beaming smile.
Biggest turn off is Arrogance.
My Dream holiday is…The list is endless and impossible to pick just one.
Favourite dance floor track is Nothing left by Kygo.
First date: Bar or Breakfast? Bar to help ease the nerves.
Tattoos or no tattoos? Depends on the guy and their personality. I don't have a preference. Each to their own.
Male celeb with the hottest style is David Beckham.
Photography: Trevor King
Fashion Editor: Freddie Fredericks
Beauty: Diana Djurdjevski