Thomas Cocquerel
Despite only graduating from film school 2 years ago, Thomas Cocquerel is already making marks in Hollywood; he's recently wrapped up shooting on the US feature film KIDNAPPING FREDDY HEINEKEN alongside Hollywood greats like Anthony Hopkins and fellow Aussie, Sam Worthington.
What was it like to work with Hollywood greats like Anthony Hopkins, who starred with you in Kidnapping Freddy Heineken?
It was one of the most amazing experiences. I was already a big fan of the whole cast before meeting them but to work with such a talented group of actors in person only confirmed why that was so. I was in awe when Anthony Hopkins arrived. We met on set minutes before they called us on. We only have two very short private scenes together in the film as my character doesn't really interact with him much, but it didn't stop me from going to set every single day he was filming to watch him work. A true icon and master of his craft, I loved learning from him. My real highlight was the day he invited me to have tea with him in trailer between takes. He really loves Australian actors and talked of the many he's had the privilege to work with over time from Mel Gibson and Russell Crowe to Chris Hemsworth.

Growing up with three sisters, how has the female perspective influenced your style choices?
Huge. All the women in my family have had an influence on what I wear as fashion is a big part of their lives and has been for generations. My great-grandmother Eunice Jackson, for instance started a small boutique retail chain 70 years ago that has been passed down and is still family run today. My three sisters love clothes, have always advised me and vice versa. We're all very close and enjoy influencing one another. Growing up around the world, we were also exposed to different styles and trends, especially French fashion. I like comfortable classic clothes. Men in the 50′s and 60′s I think really had it down. Guys like Paul Newman, Steve McQueen and Cary Grant had such a great cool, confident and timeless style that still resonates today.
My real highlight was the day Anthony Hopkins invited me to have tea with him in trailer between takes.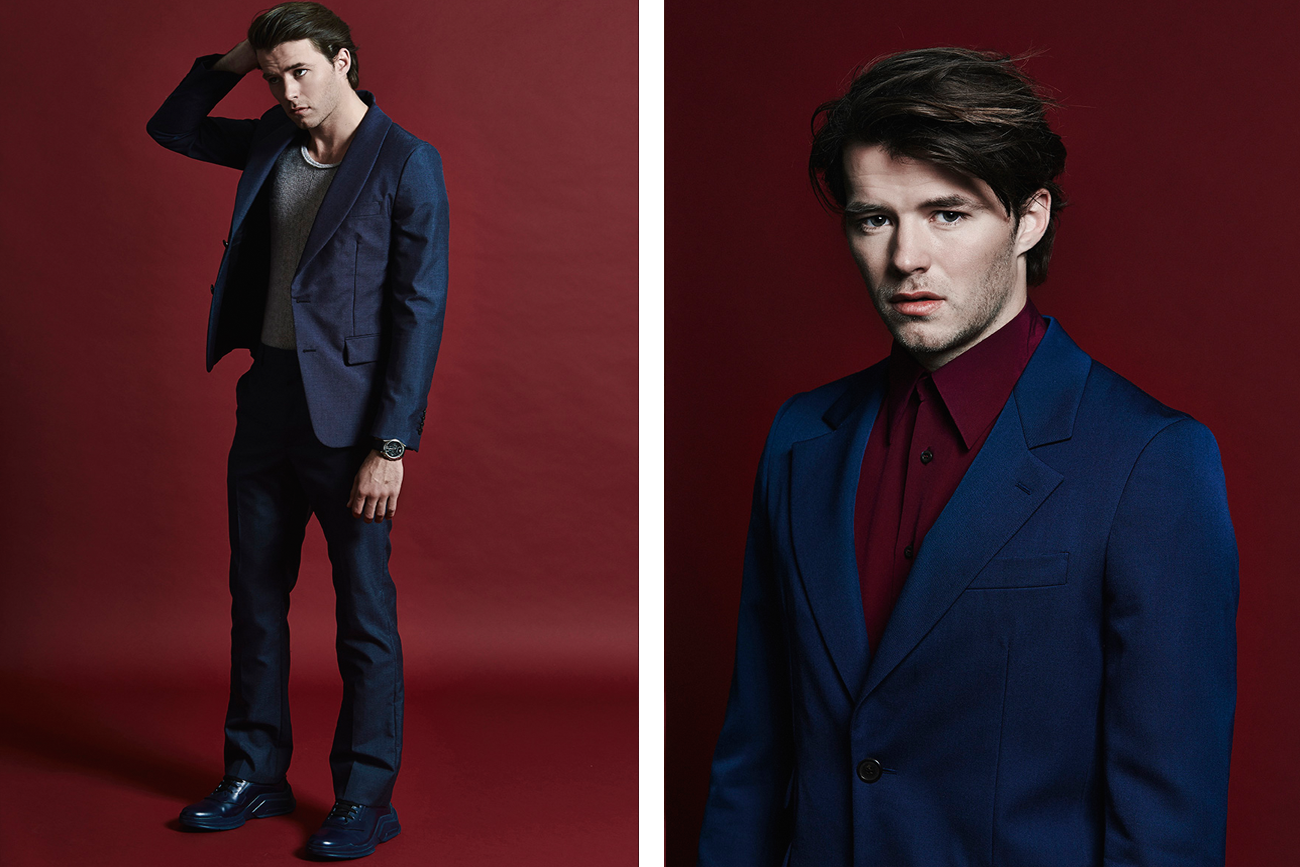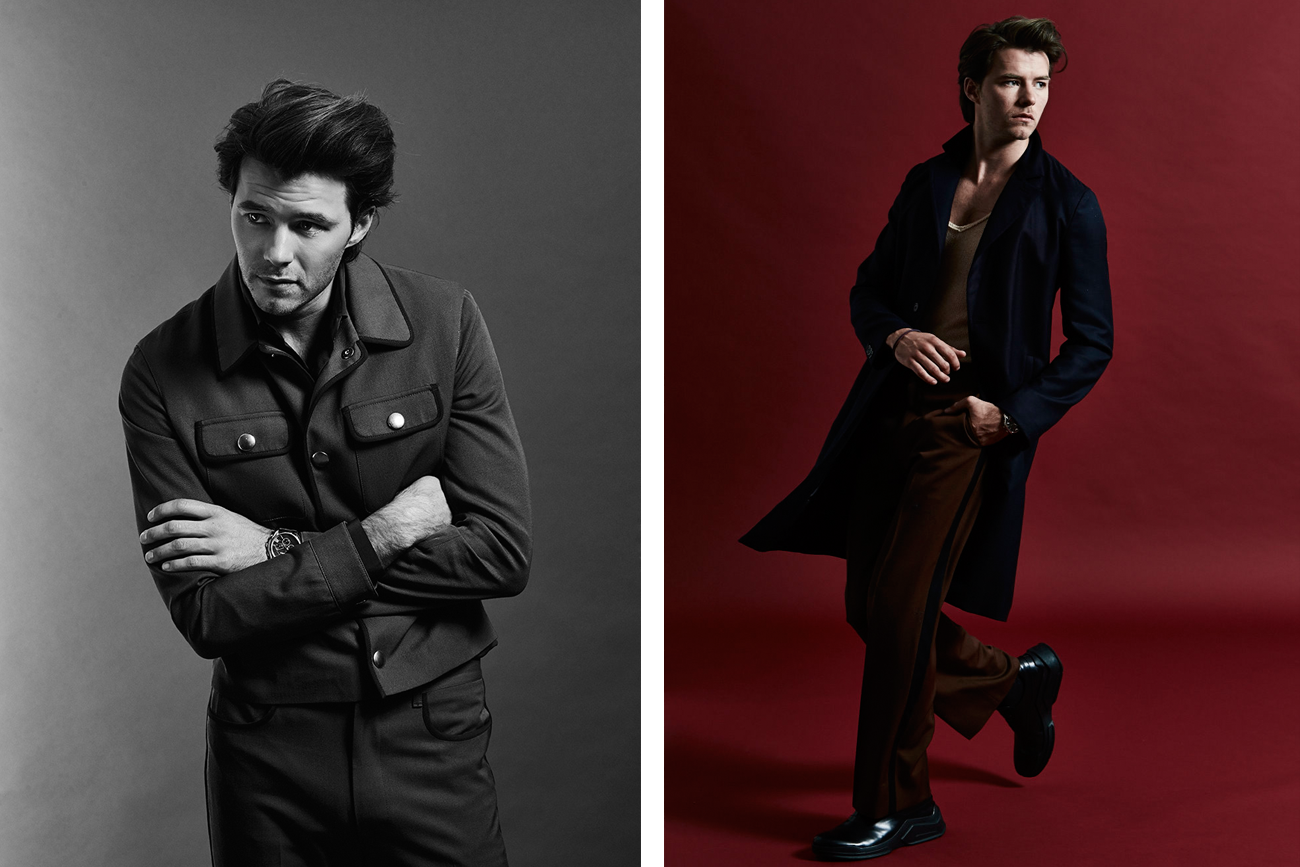 The one thing you wish you never wore?
I'm sure there's a lot but looking back the things I really regret are clothes that never fitted properly. Like shirts that were too big or small. I'm picky about what fits now. I also had a really long hair phase that I'm not too sure about anymore.

What's the hardest lesson you've had to learn so far, as an actor? Any advice you can lend?
I think finding an undying self-belief is crucial but pretty hard to find and keep in this business. No one's going to give you a shot at anything if you don't believe in yourself first. Unfortunately though we get so many 'no's in this industry, especially starting out, that it can sometimes dishearten you and make you question everything. I remember Will Smith once saying that all successful people need a sort of 'delusional quality' to think that something different can happen in the future from what has normally always happened in the past. I really like that. Then it's all about working hard, having fun and enjoying the process. Sinking deep into a text, learning everything you can about a character and their world so that you can be the most prepared. Then letting it all go to be present on set or stage and ready to offer your best performance.
Photography: Trevor King 
Styling Jesse Arifien
Grooming Ryan Farrajota