Jeremy Tagand
Jeremy's latest project is a very cool and exceptional build for BMW, based on an R nine T that he named the 'Heinrich Manoeuvre'. The machine, stripped bare by Tagand and made into a beautiful ride is one of the many custom motorbikes the Frenchman has created for the Deus Ex Machina empire. The lifestyle brand (Deus) launched in Australia in 2006 specializing in turning simple machines into stylish pieces of art and have since expanded around the globe, opening workshops in LA, Milan, Indonesia and Tokyo. We hit the road with Sydney based, Motorcycle Design Director, Jeremy Tagand on his handsome Custom Deus bike.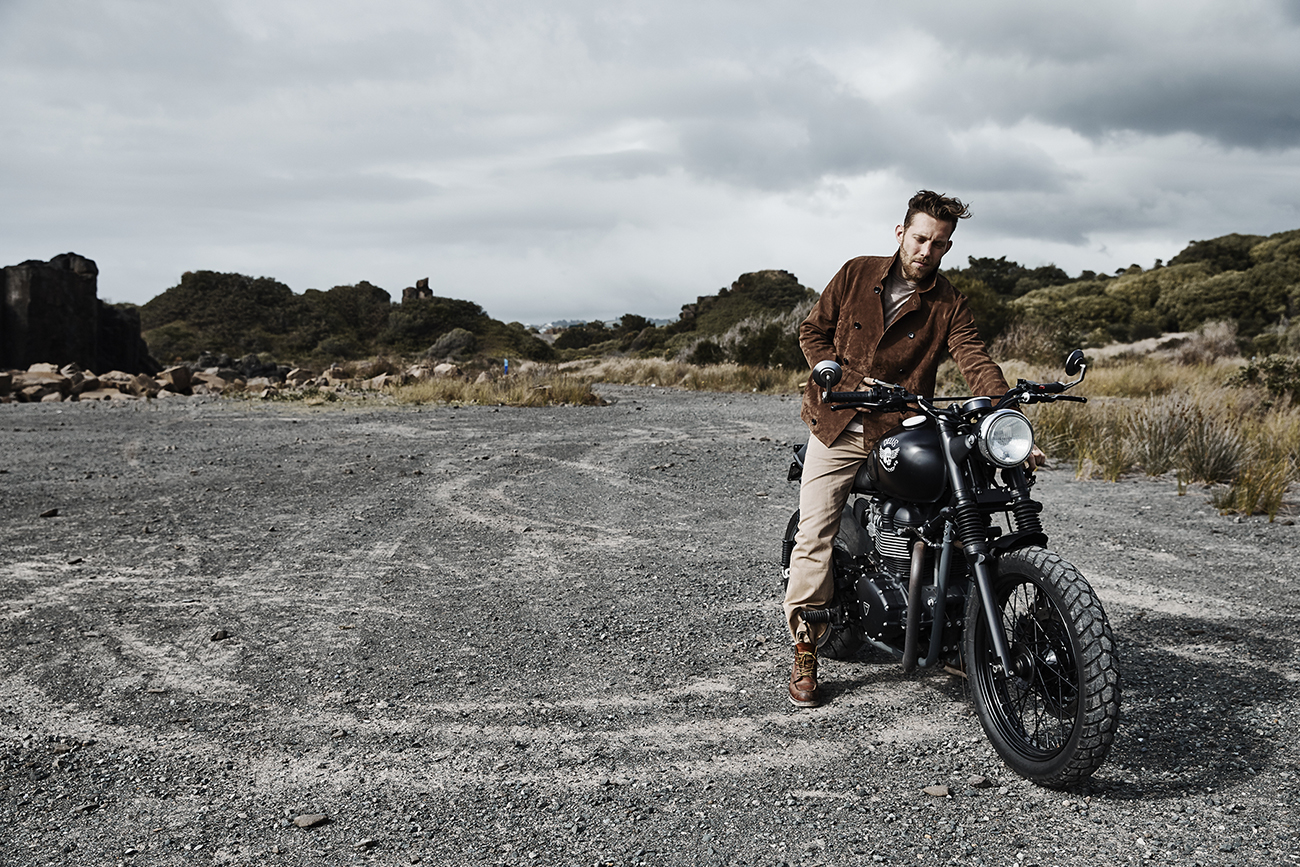 Where did your love of bikes come from?
I guess I could blame my dad and his best friend (my godfather) for my love of bikes. They put me on wheels just before I was 3!
What does a design director do exactly at Deus?
As well as Design Director, I also am head of tech in the workshop. I am in charge of servicing, customization, sales, repair, insurance work, commission building, as well modelling every now and then.
How would you describe your approach to your craftsmanship?
My design philosophy is constantly coming up with originality and personality. It is important to keep it looking old but with new technology, reliability and character! My style and inspiration come from the heart and the passion that I have. I admire the creativity and perfection of the Japanese custom, I love looking for the rare parts and the unique details. That makes all the difference.
Can you name a memorable moment on your bike?
It would have to have been an amazing experience where I rode from Sydney to Byron Bay with an SR 400 and my surfboard on the rack. I was with a friend and we took the inland roads, it was just so beautiful and we had such a good time on the road.
What is your personal style?
I am not a very casual type of guy. I like sharp/dressy pieces with a street edge to them. I wear a lot of t- shirts and chino's with tough boots.
What's the greatest thing about what you do?
Every day is a different day. There are no mornings where I'm not happy to go to work!
Fashion Editor & Words: Jesse Arifien
Photography: Trevor King