The Beaufort's Dave Kerr
Owner of the wickedly cool joint in Melbourne's Carlton, The Beaufort. Writer at Broadsheet. Freelance journalist and consultant at The Tender. Dad. Just to name a few jobs of the wildly hilarious story teller that is Mr Dave Kerr. We sit down with this stellar dude to chat life, work and women.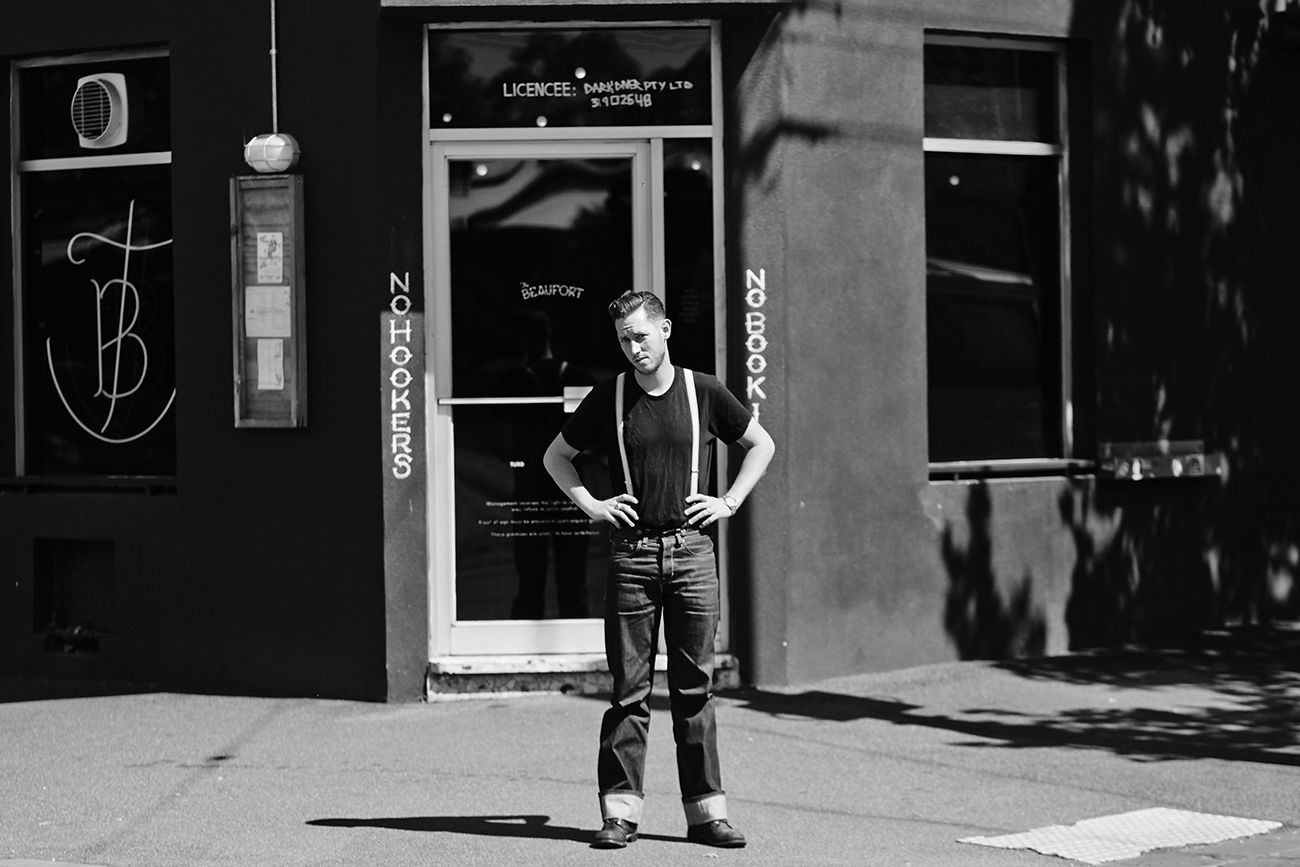 Can you tell us a little about your journey to owning The Beaufort?
I've had loads of jobs and three half-finished degrees under my belt, but the only constant through all of it was bar tending. It's the only job I ever loved, so I embraced it by becoming a venue owner. I always knew I would have my own business from a young age and it was just a natural progression. Every job I've had had helped though. I've worked in a butchery, at Ralph Lauren, I sold accounting software and drove harvesting tractors. Strangely, all those things add up to a skill set that seems to get utilised in what is now a perfect job for me.
Owning an establishment yourself, do you find yourself critiquing other venues on a regular basis?
I do, but I generally make it a rule to only go to venues that do things better than I do. It helps to avoid the frustration. My wife and I go to new places and we end up tearing the place to shreds and never go back. We're really bad for it.
You contribute to Broadsheet. Have you always loved writing?
It's just another one of those things that I fell into. Nick Shelton, the owner of Broadsheet began as a customer where I worked behind the bar. He knew that I wrote for a site called Daily Melbourne that I set up with a mate that ran Daily Sydney and he just asked me to write some content with a 20 minute turnaround one day. After that, I contributed pretty regularly and he still lets me pitch cool stuff. Just nothing about bars, slight conflict of interest.
I don't like to think I run a theme bar, but there is a certain experience people get from going there and it's all from what I imagine I would like the perfect bar to be.
What skills did you learn from university that have helped you down your career path?
Accounting as part of a half finished economics degree. The theory of advertising, and reaching as well as defining a target audience. Basic contract law has been invaluable for due diligence. I also learnt that I didn't need a degree, I kind of got what I needed then bailed and went back to bartending. Three times over.
There's imagination in writing and starting up your own business? How did you fuse the two together?
I continue to write copy for anything we do from instagram posts to press releases and events. We also just rebranded our kitchen, so I got to invent this guy called Ike who is theoretically the chef that runs the joint. I don't like to think I run a theme bar, but there is a certain experience people get from going there and it's all from what I imagine I would like the perfect bar to be.
Romance to you is…
Not my strongpoint. But I think it's about small gestures when you least expect them.
If you could be kicking it back with 4 people over a few beers, who would they be?
I can't pick 4. I've made friends with such an eclectic group of people from all walks of life. If I picked the best 4, there would just be awkward silence and they'd have nothing in common. But – Josh Homme, cause I drank with him once and he knows how to fire up a party, my buddy Will from Bon Ton because he's eccentric and inspiring, my old man, because his stories are equal parts awesome and embellished (read: bullshit), and my wife, because she's a total babe and heaps of fun.
The Beaufort
421 Rathdowne St Carlton VIC |  www.thebeaufort.com.au