Arran Russell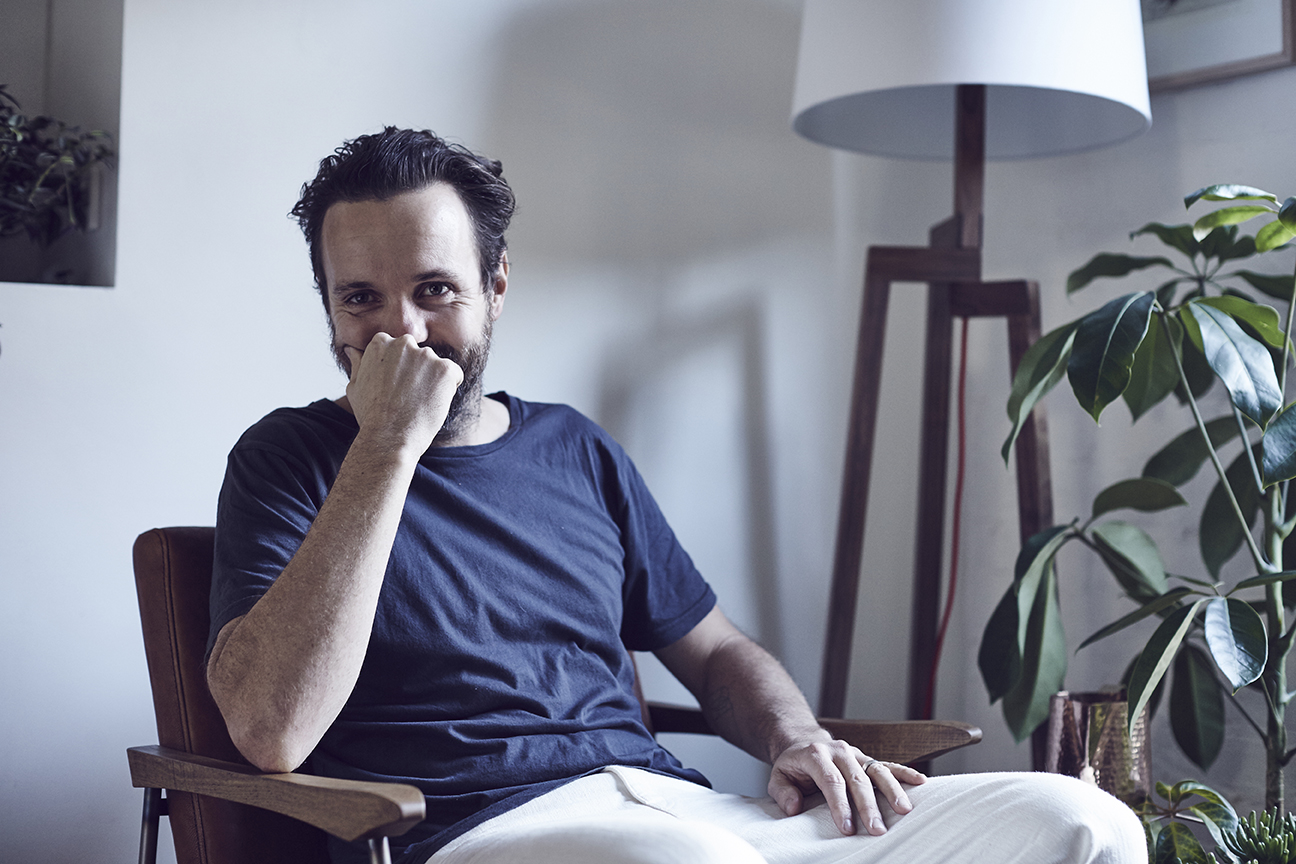 Forget everything you think you know about meditation. The Broad Place is a modern day wellness destination catering to busy folk by giving them clarity, focus and better mental and physical health through education, experiences and products.
As the co-founder and designer of cool street label, Vanishing Elephant, Arran Russell decided to walk away from the fashion world 2 years ago and enter the business of meditation. He tells us about his journey beside his business partner & wife: Jacqui Lewis and the perks of unearthing success in your passion.
On life before The Broad place?
I have a rather diverse past before The Broad Place. After I completed a Bachelor of Fine Arts and then a Bachelor of Visual Communications I was designing graphics for EMI, Channel V and fashion brands. During this time I was asked to work on Star Wars as a stills editor whilst they were shooting in Australia. This was such a surreal experience, it was like reliving my childhood every day on set! Straight after Star Wars I went on to become an art director at an advertising agency working on large corporate clients. I thought the work would be a lot more creative than what it was. This really helped make the decision to go out on my own.
I went to London afterwards where I launched a men's fashion brand which had amazing success and secured top retailers around the world including Barneys NY.
After getting tired of the constant travel living in 3 countries all at once I sold out of that business and started another fashion brand, Vanishing Elephant with some mates. I then sold out of this business 2 years ago as I just wasn't enjoying the work anymore. I wanted to do something more fulfilling and get away from that fast fashion model of business. During this period my wife and I set up a creative communications agency. Through this business we began working on the brand identity for The Broad Place. The Broad Place has taken off so fast that I now dedicate 100% of time on The Broad Place alongside Jac.
On how The Broad Place came to life?
Jac (my wife) was studying to become a meditation teacher after practicing meditation for the past 7 years. Whilst she was studying we realised she wanted a whole experience not just to teach people and send them on their way. We wanted to create a lifestyle and community around The Broad Place and to introduce ancient knowledge with modern high grade living. When she asked me on my thoughts, as there is such a hippy stigma attached to meditation, I knew that by combining our skills sets meant we could create a modern way in which busy people can integrate ancient knowledge into their everyday lives.
I execute all the design elements and design and develop all our product ranges and manage the back end of the business whilst Jac does all the education; the teaching, mentoring and public speaking,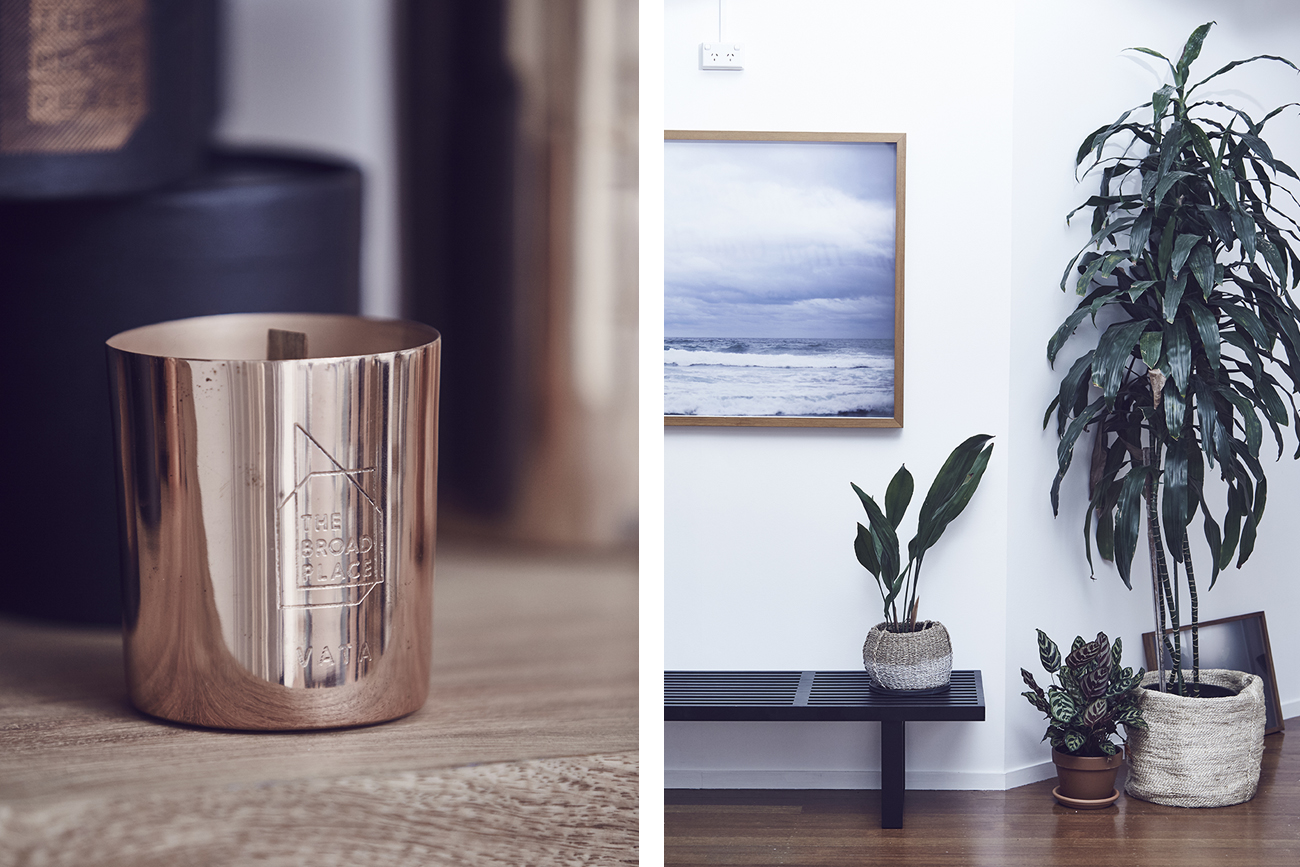 On working with your other half?
When you have your own business you live, eat & breathe it and there's no one else I'd rather be doing that with. We talk work way too much but when you enjoy your work that's what you want to talk about so we are very fortunate to be in it together.
In any business partnership there's always arguments and disagreements, but we both understand that what happens at work stays at work. With all my previous work I've had to travel a lot by myself, which gets very lonely. The traveling has probably increased but a huge benefit is I get to travel with my lady. We each have very specific roles within the business so often go on our own tangents and regroup to debrief each other and constantly bounce ideas off one another.
On the delicate balance between business and creativity?
This is always a tough one as I constantly yo-yo between doing the accounts as well as the creative. When it's your own business it's important to keep a very close eye on the finances. I try to dedicate 1 day to accounts per week and the rest on creative. So much of the creative streams from a pure creative concept then I run through whether it's a viable option for the business so both hats come into play.
There are some projects we just love so much and it might not be the best business decision but we will go for it anyway and these usually end up being hugely successful in other ways. You need to take these risks to really stand out and forge your own path.
On the perks of having your business/working for yourself?
Working on something that's ours and that we love to do is a major perk. Working my own hours, I am able to take our daughter to school or pick her up from school and we usually take turns. There's nothing better than hanging out with her & our dog in the morning on the beach, then getting to work around 10am. In saying that, there are some late nights that get pushed through also.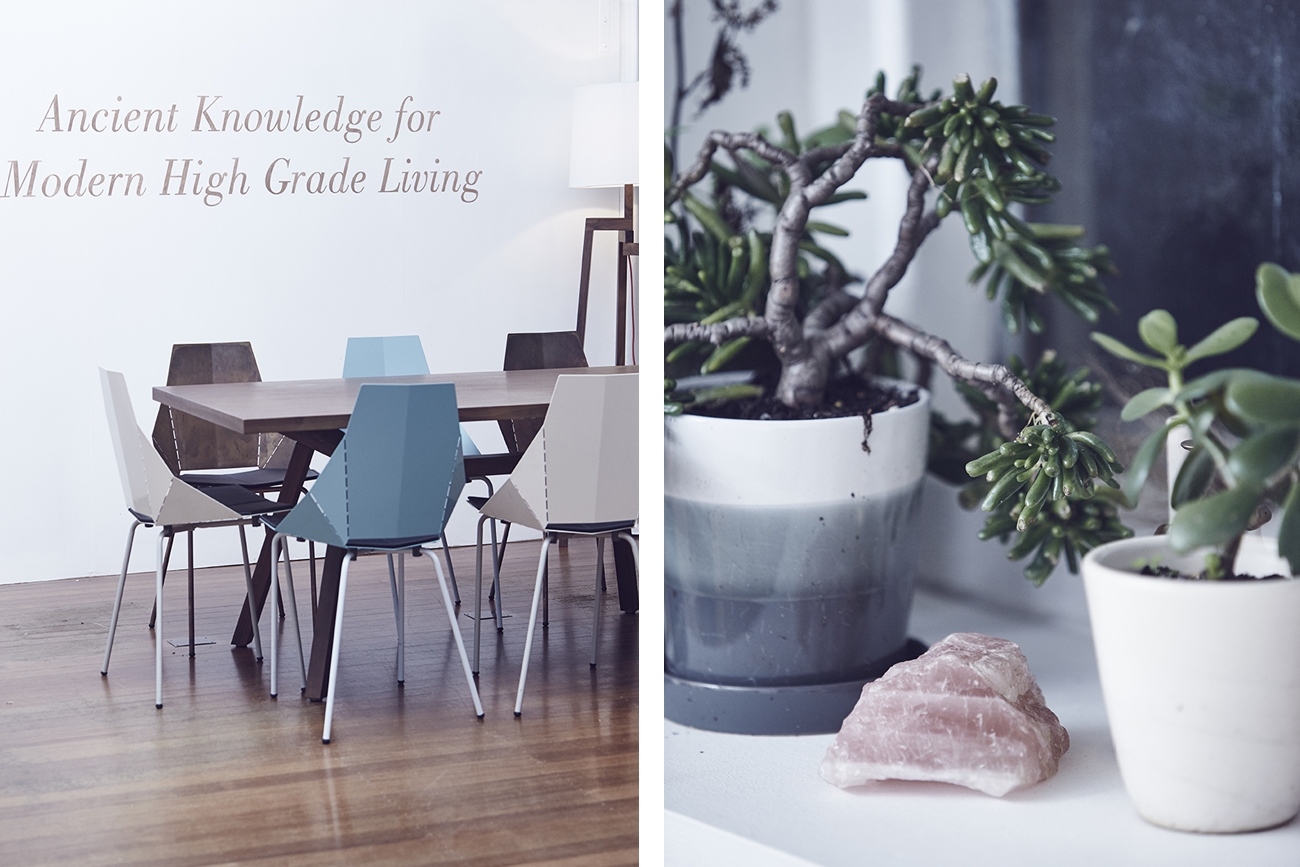 On the secret of staying focused and innovative?
The minute everything feels safe & easy it means we're not pushing forward, so we push the envelope constantly. I refuse to design to trends or fads. Everything we do has a reason for being; of why we use that material or why it was made that way. For example we use a lot of copper as it has such strong health benefits of Ayurveda.
On your thoughts on meditation? Is it for everyone?
For me meditation is a great tool for clarity and expanding creativity. I'm not into the spiritual side of it. I started meditating years ago at my previous job which was highly stressful and it helped me focus immensely and helped me realise I could leave that job and work for enjoyment again.
I think meditation helps absolutely everyone but you need to be ready and wanting to do it. I look at it as another form of exercise. It keeps your mind fit. We tend to focus so much on physical appearances and what we are putting into our bodies but no enough of keeping our mind fit.
On meditation as a life changer?
For me it was a life changer as the clarity it gave me to make certain decisions helped me get to this point. It puts a lot of things into perspective and helped me stop sweating about stuff that wasn't worth it. As cliché as this sounds I really look at everything differently now. It brought me out of what seemed like depression and gave me a new lease on life.
Where to next?
We will be developing more products and expanding the current offering of Dosha balancing (Ayurvedic body types) items as well a lot more teaching overseas. We will be running courses in Dubai, London, Singapore, Japan and of course all through Australia this year as well as a huge global retreat in India this September.
We are also going to start publishing some books this year, Jac is an amazing writer and has so much knowledge to share. As you can see from this interview I'm a shocking writer so I'll be designing the books whilst the boss lady does all the hard work! Stepping into publishing is an exciting step for us and the next year will be a challenge but very exciting all at once.
All Photos Trevor King